Custom jumpsuit
21/06/2022
Let your imagination run wild and create a colourful and very 80s jumpsuit!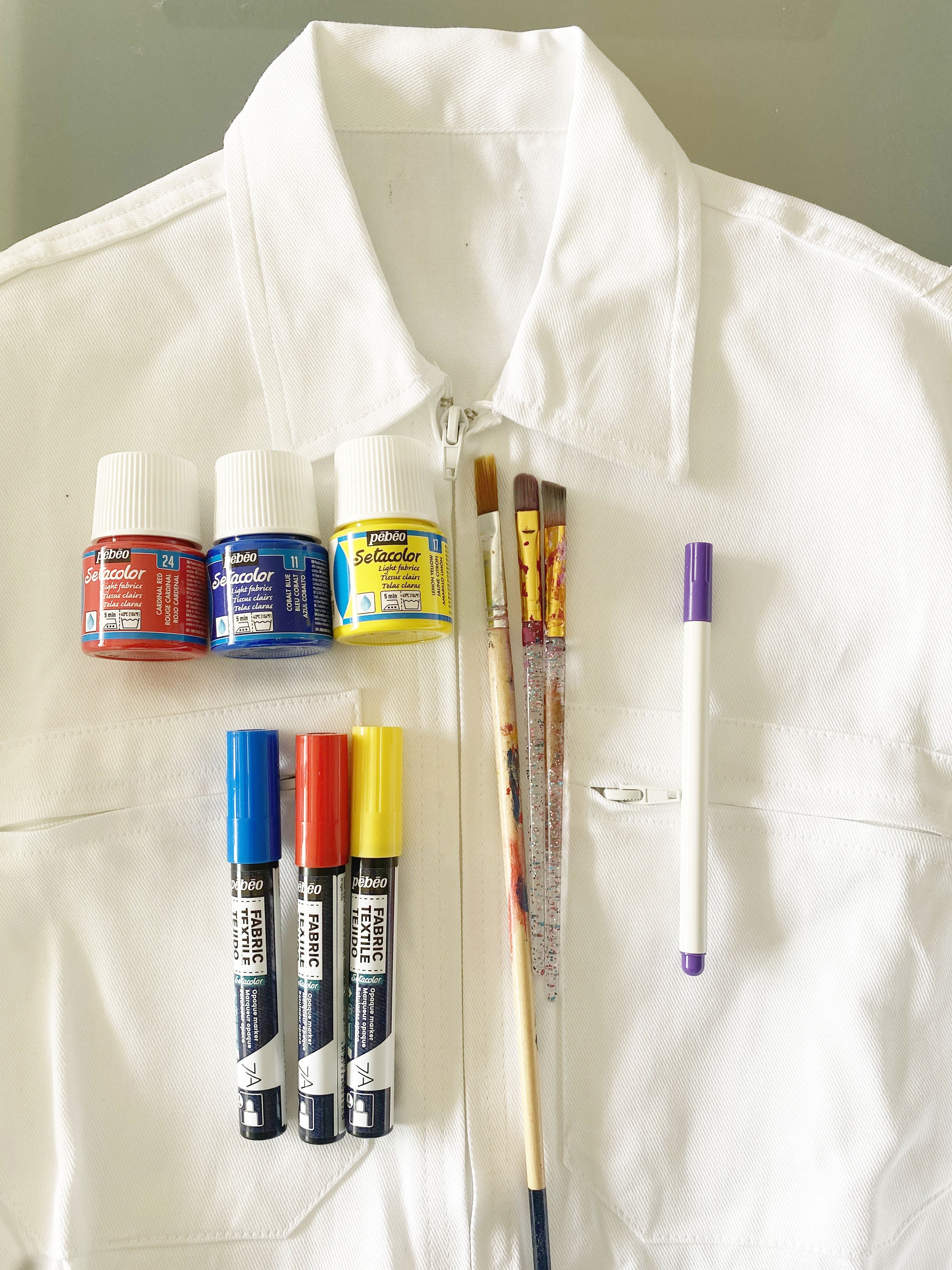 Materials :
Setacolor opaque fabrics
( cardinal red , cobalt blue , yellow )
Marker 7A opaque :
(Blue, red, yellow)
brushes
Cardboard
Pen
Difficulty Level
Difficile
Temps de réalisation : 4h
Temps de séchage : 3h-4h ( + temps de séchage entre chaque couleurs)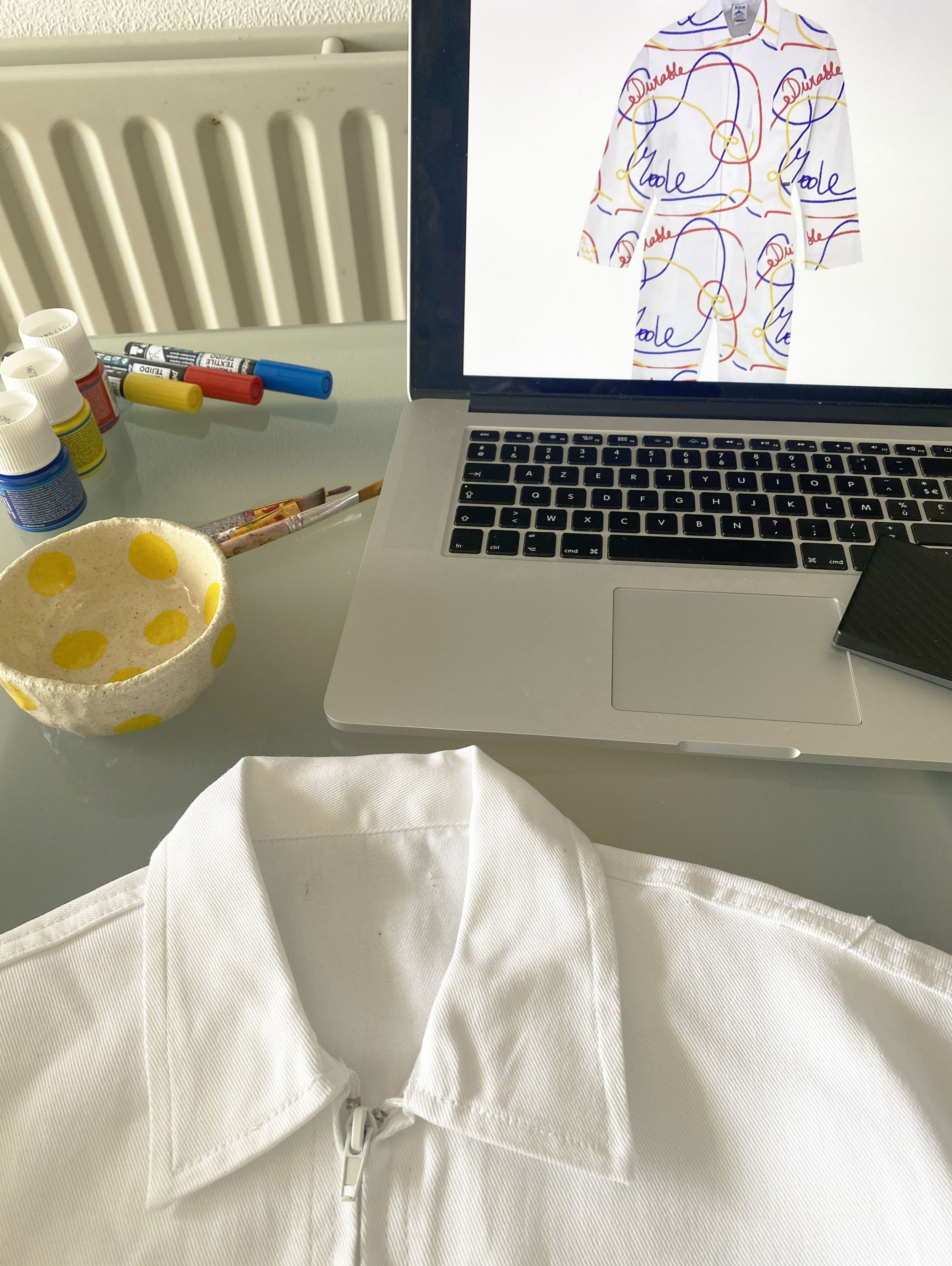 Create a small sketch showing the inspiration for the design for your jumpsuit.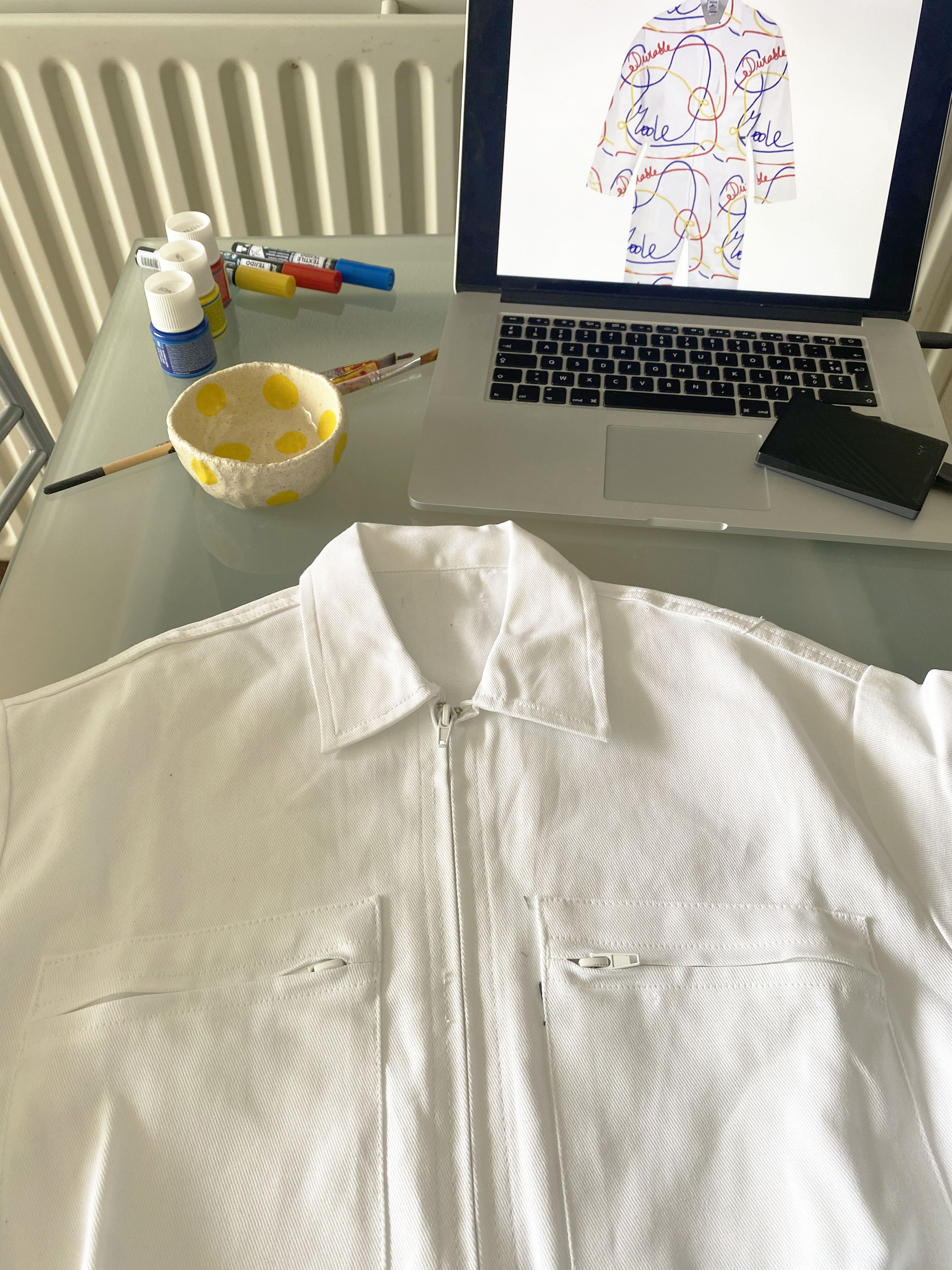 Slip the cardboard inside the jumpsuit under the areas you're going to paint.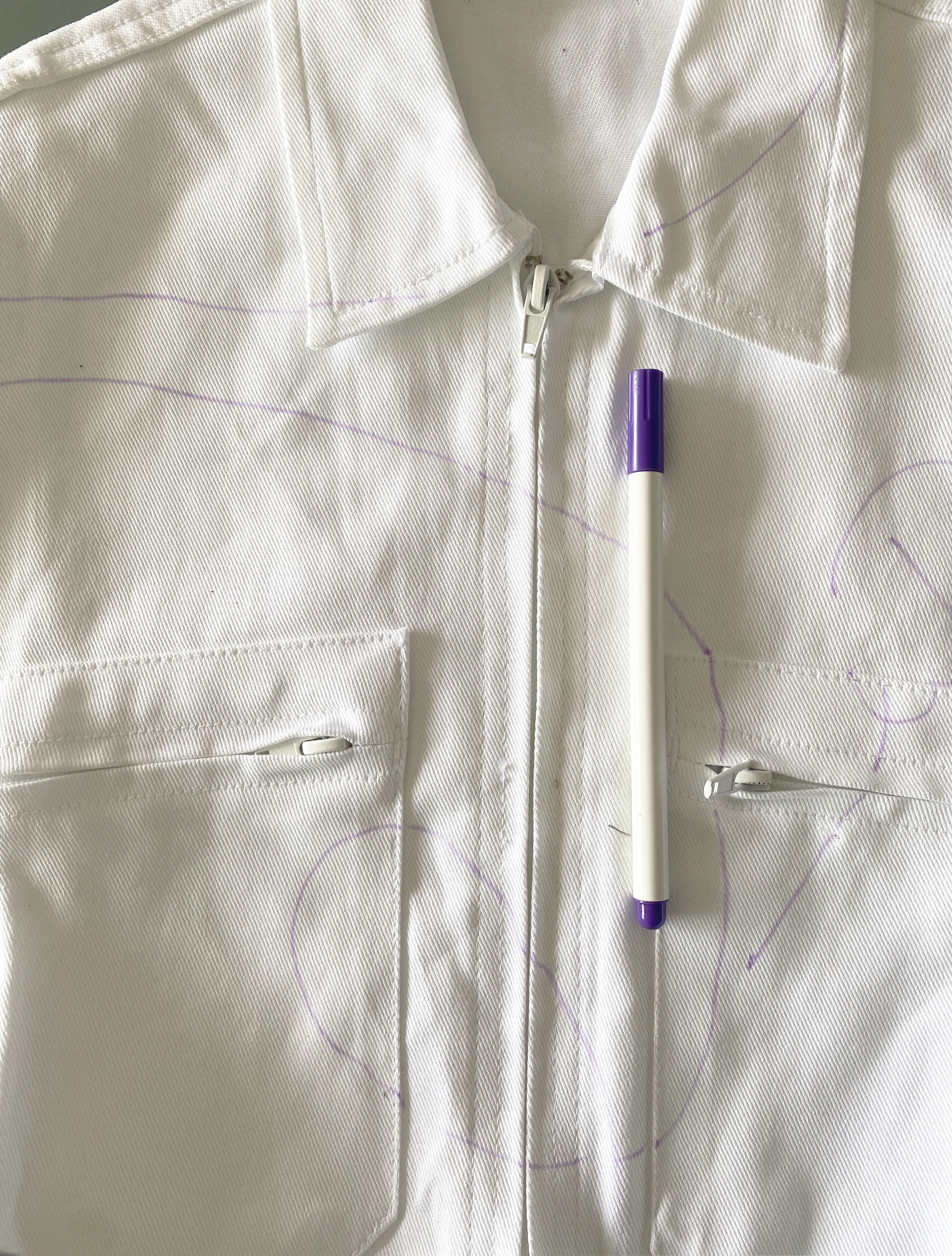 Draw the shapes using the erasable marker pen.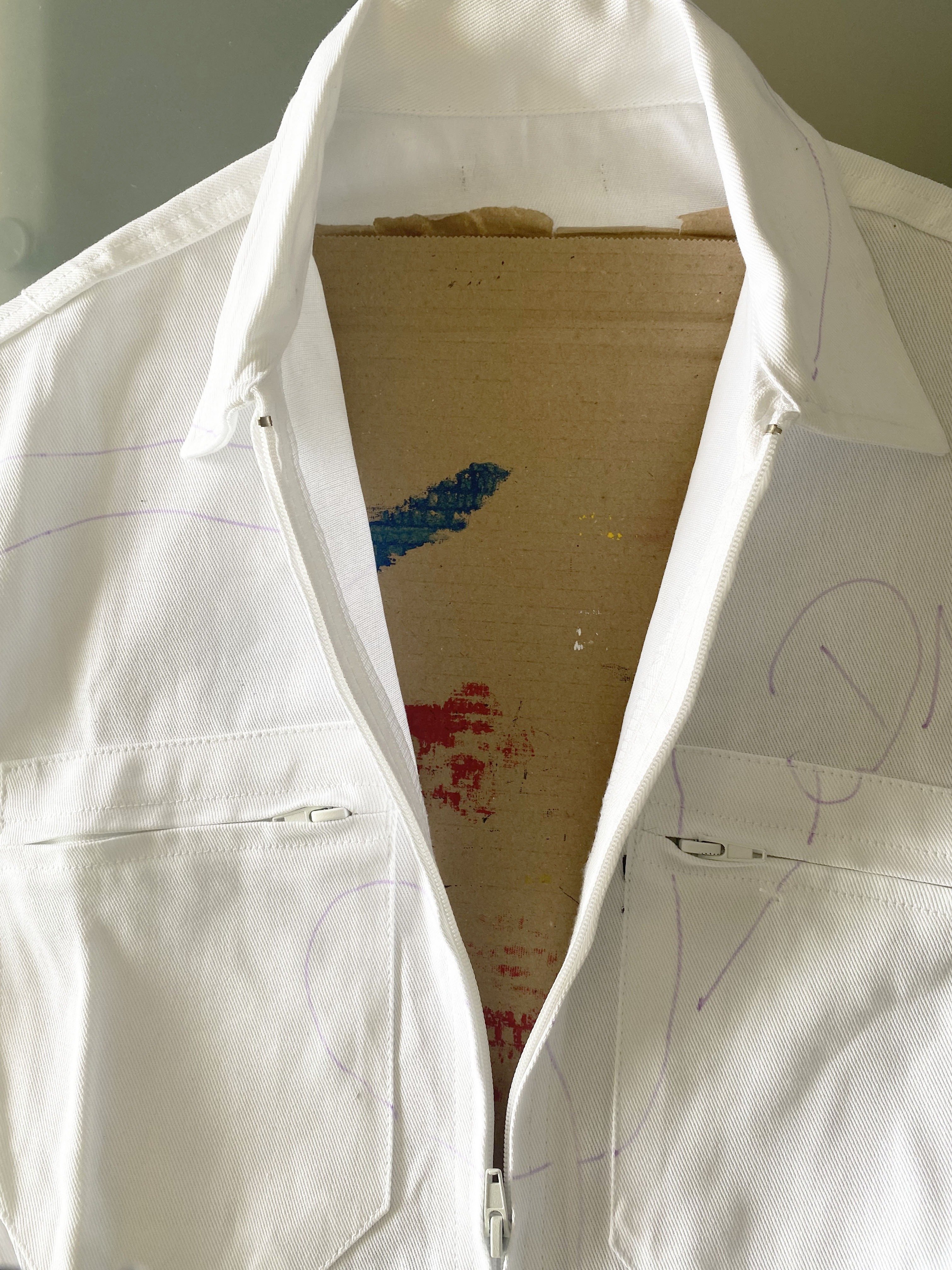 Paint the lines using SETACOLOR OPAQUE paint and/or MARKER if you want the lines to be finer.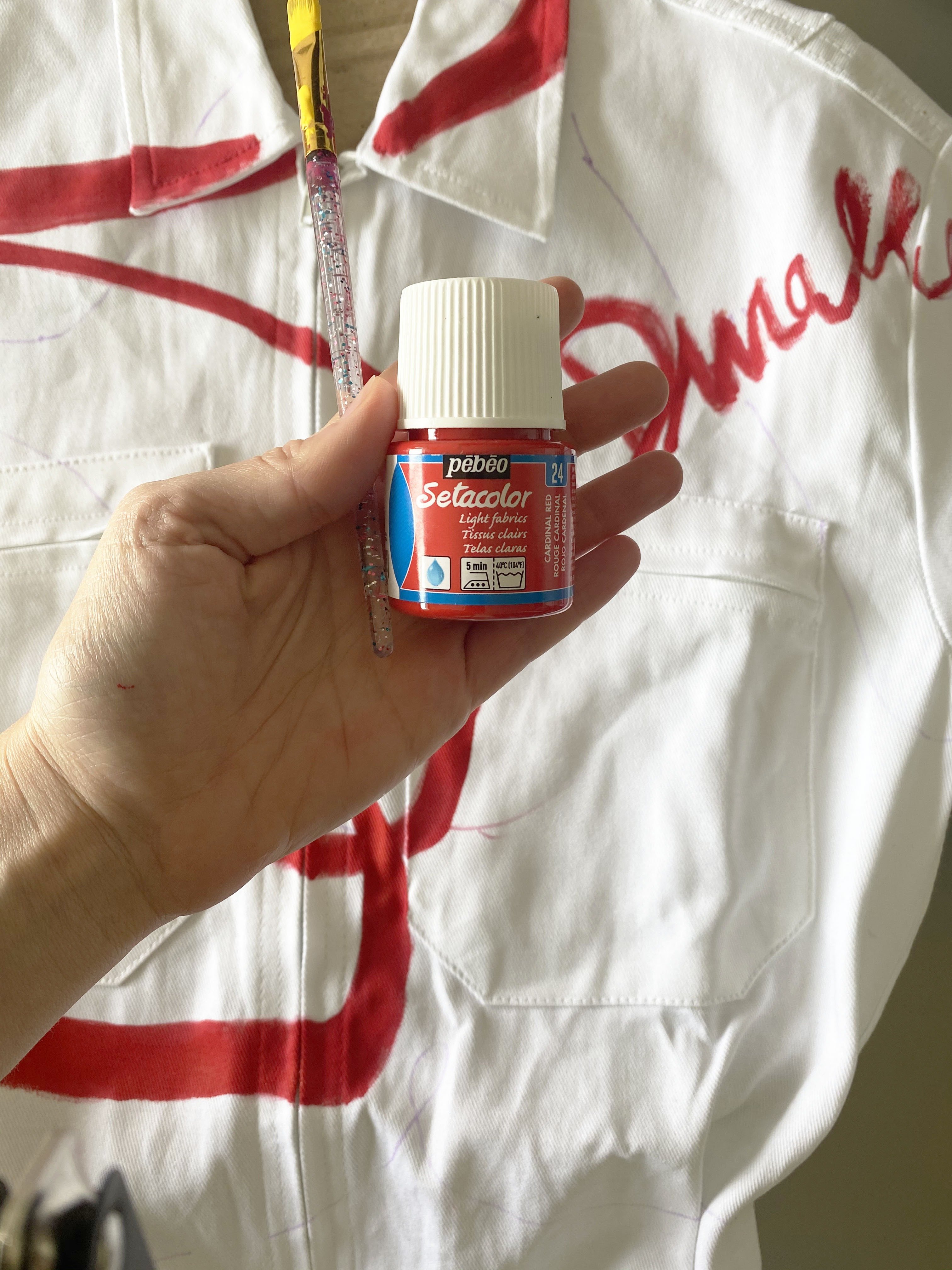 Start by painting the red lines, then the yellow ones and finally the blue ones. Let dry well between each line.

Repeat steps 3 and 4 on the back of the jumpsuit.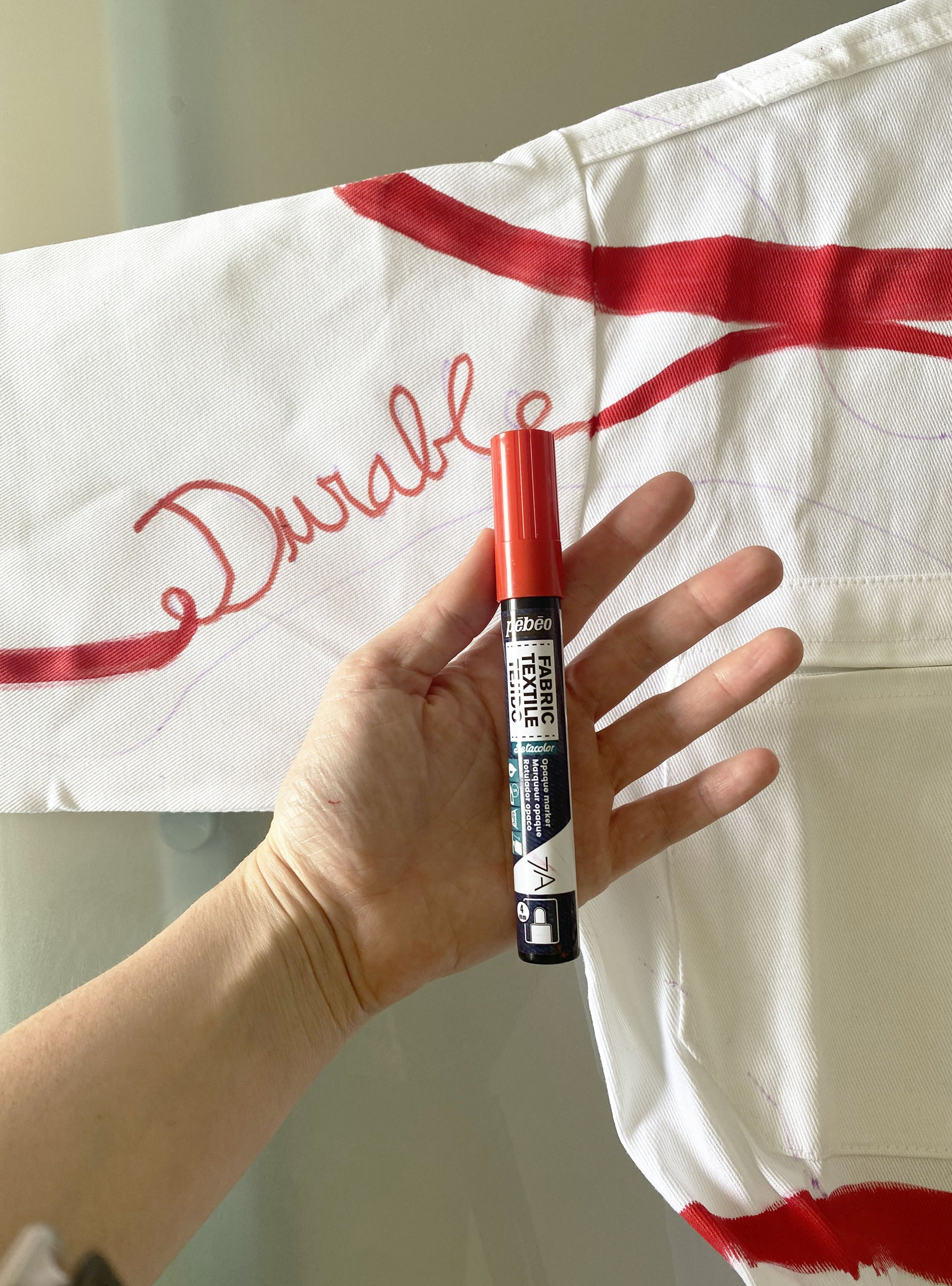 Once the back has dried completely, use a damp sponge to remove the lines of the erasable pen.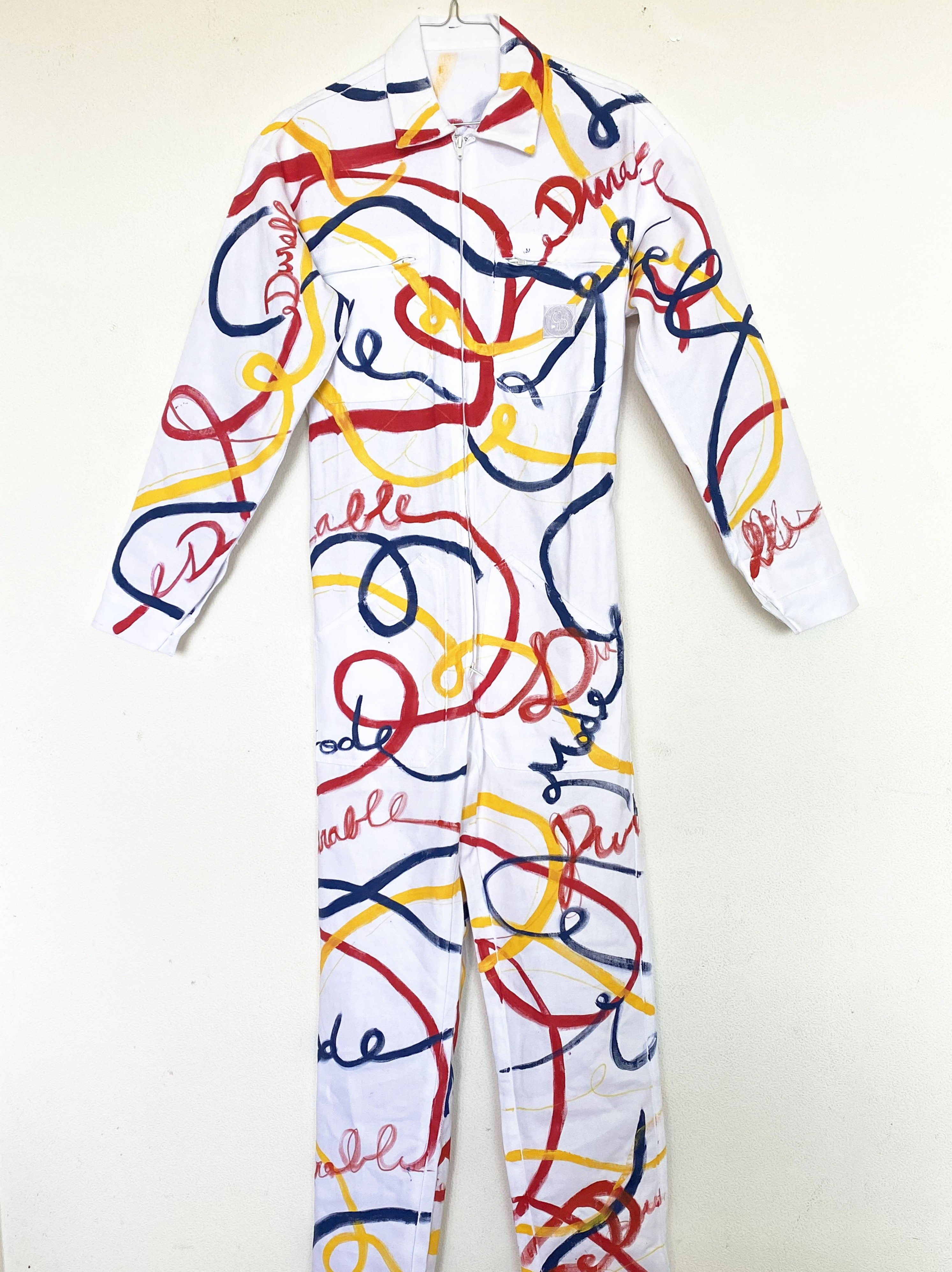 Iron the jumpsuit inside out to fix the paint in place.