Customized kimono
21/06/2022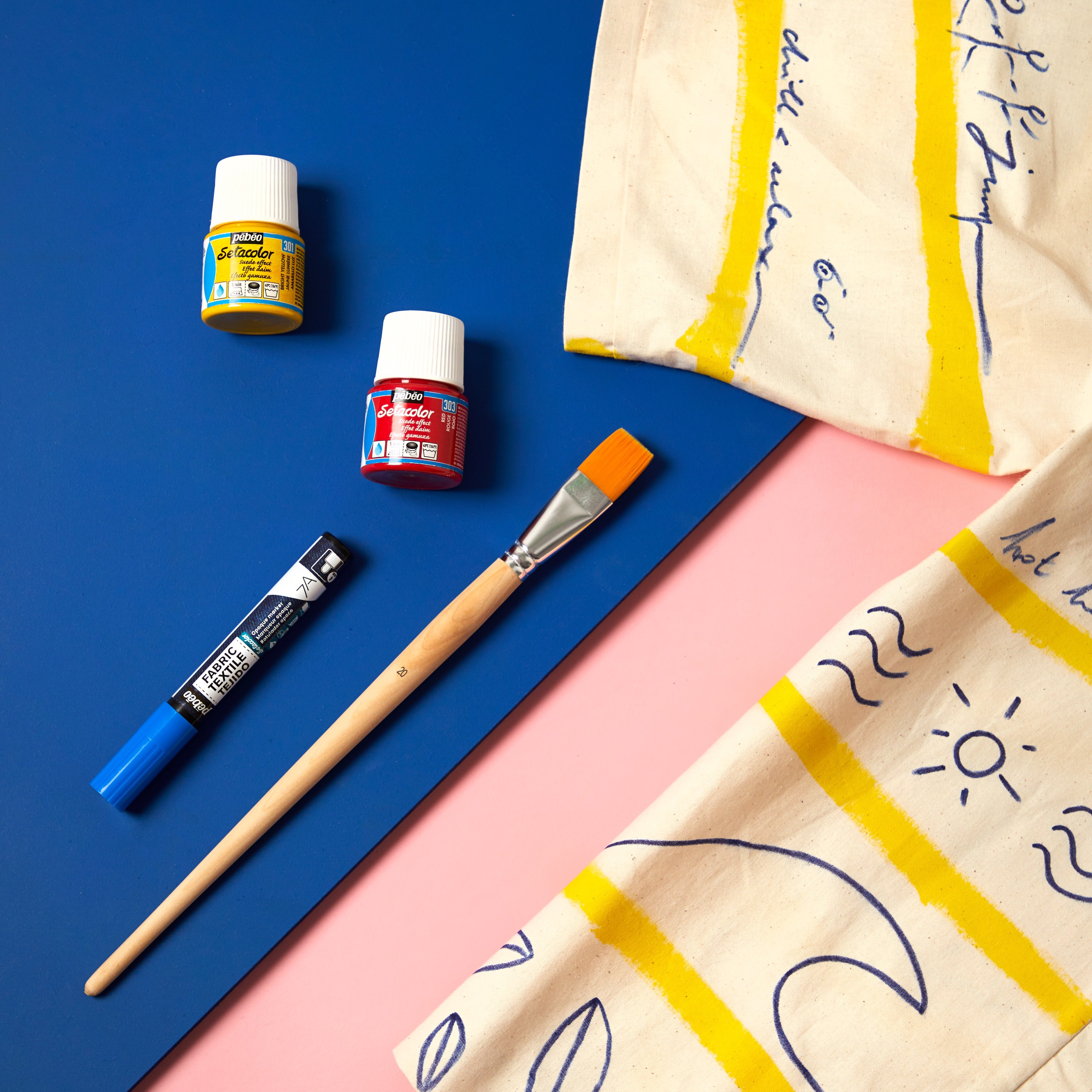 Create a kimono full of patterns and poetry!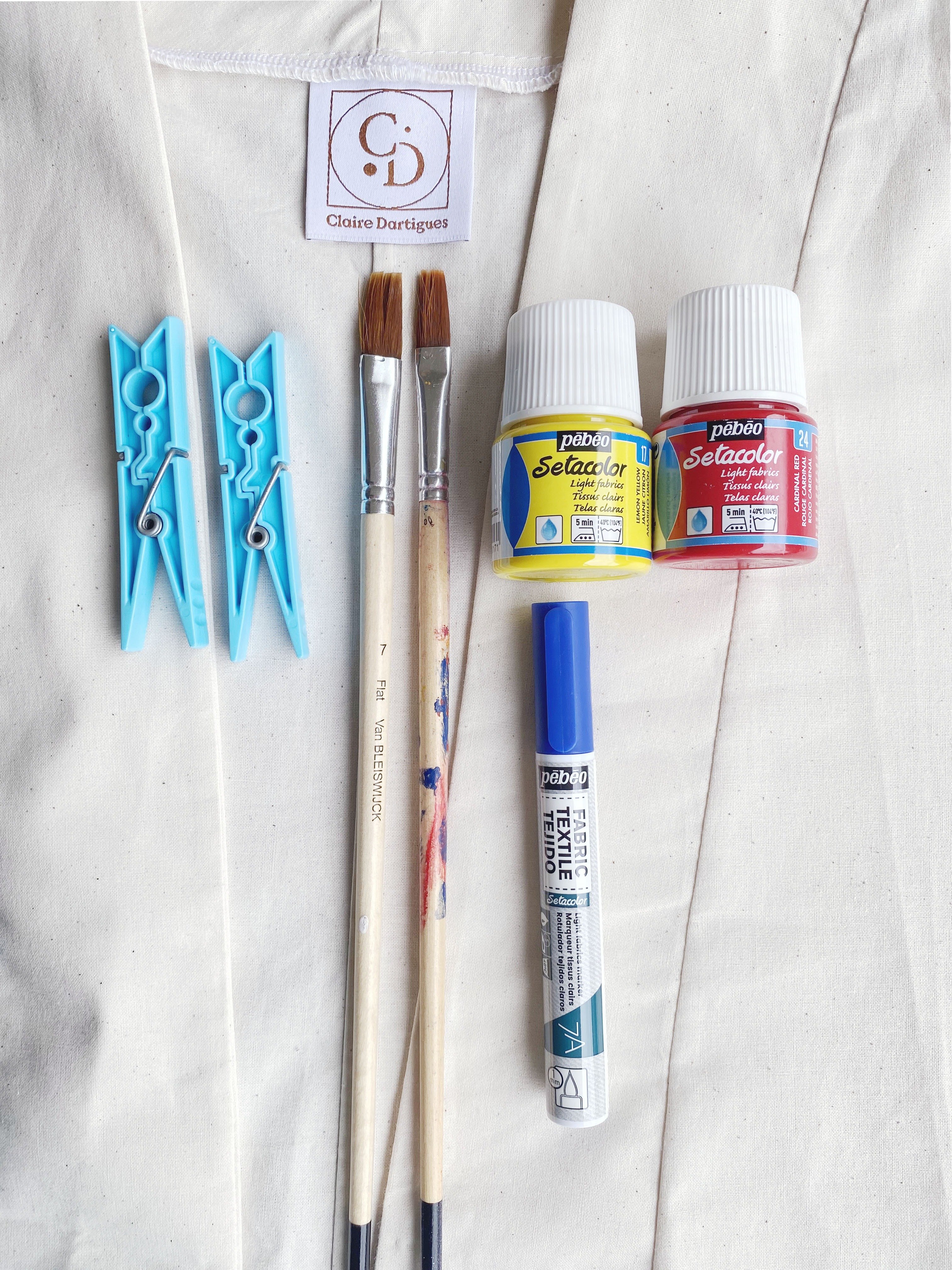 Materials :
SETACOLOR light fabric paint.

Erasable marker pen

1 piece of card to protect the back

wide, flat brush

fine brush
Medium
Completion time : 2h
Drying time : 2h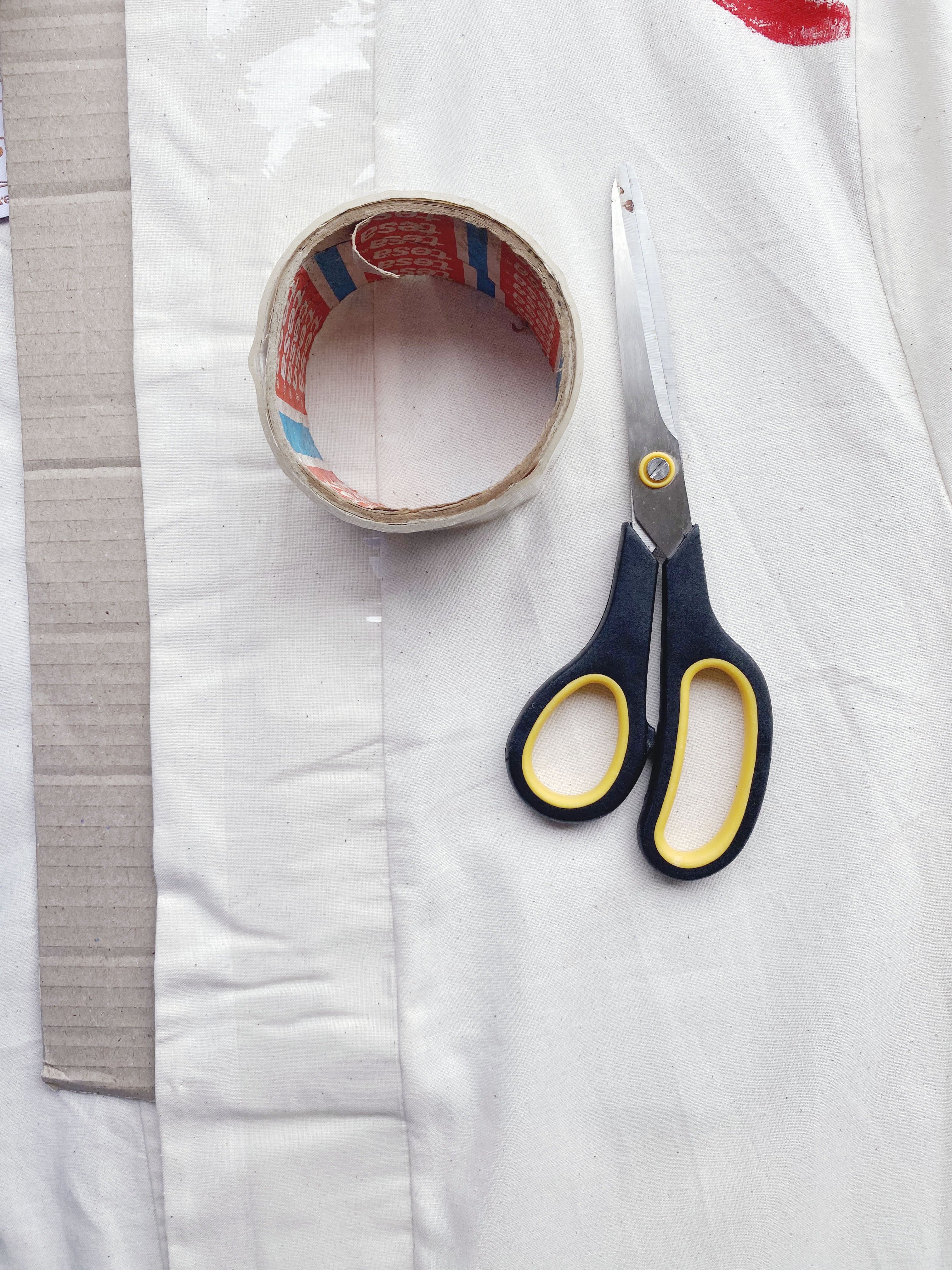 Create a small sketch showing the inspiration for the design for your kimono.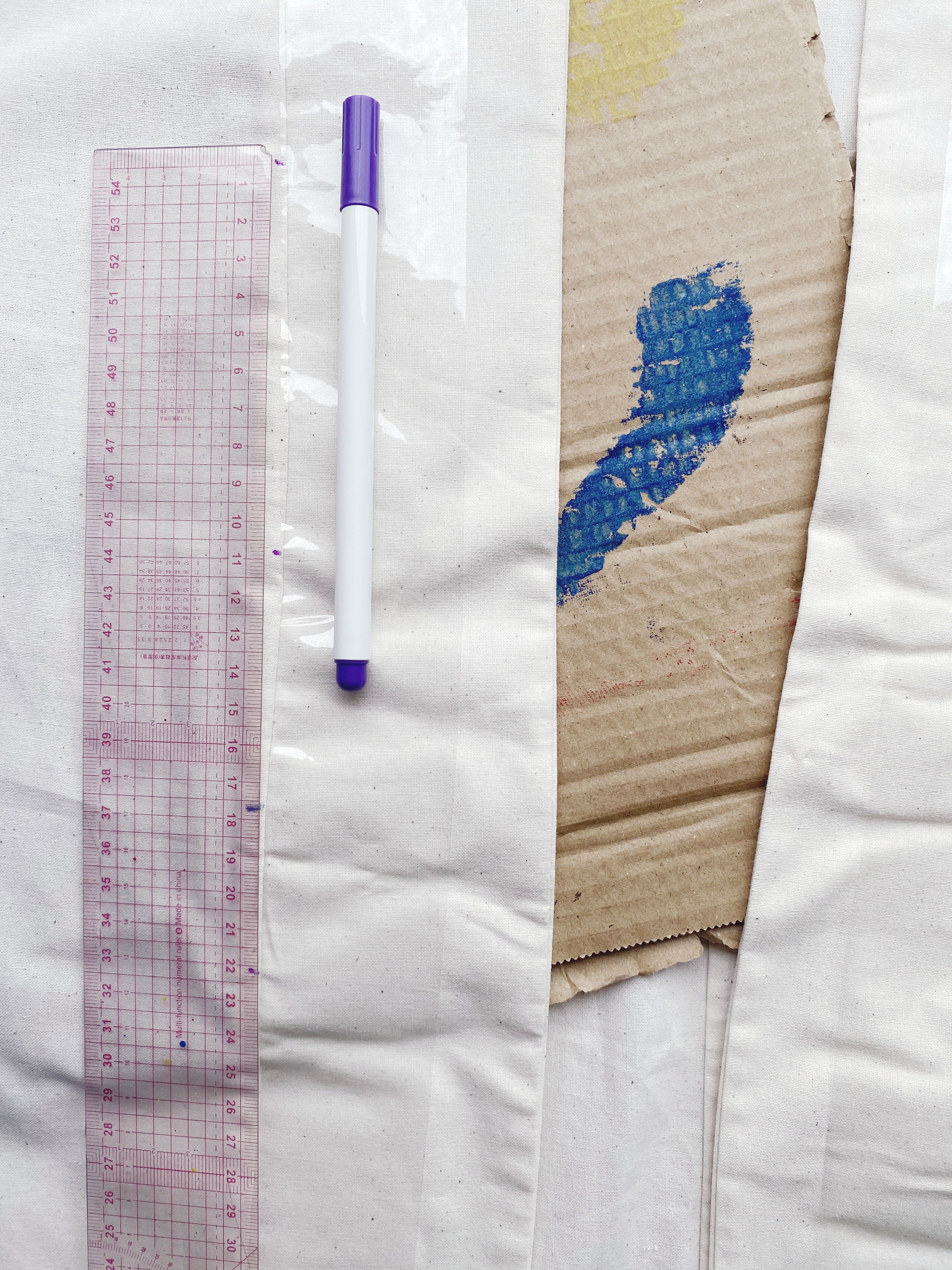 Slip the cardboard inside the kimono, under the areas you're going to paint at apply take to protect the neckline




Paint the red stripes at regular intervals with SETACOLOR light fabric paint.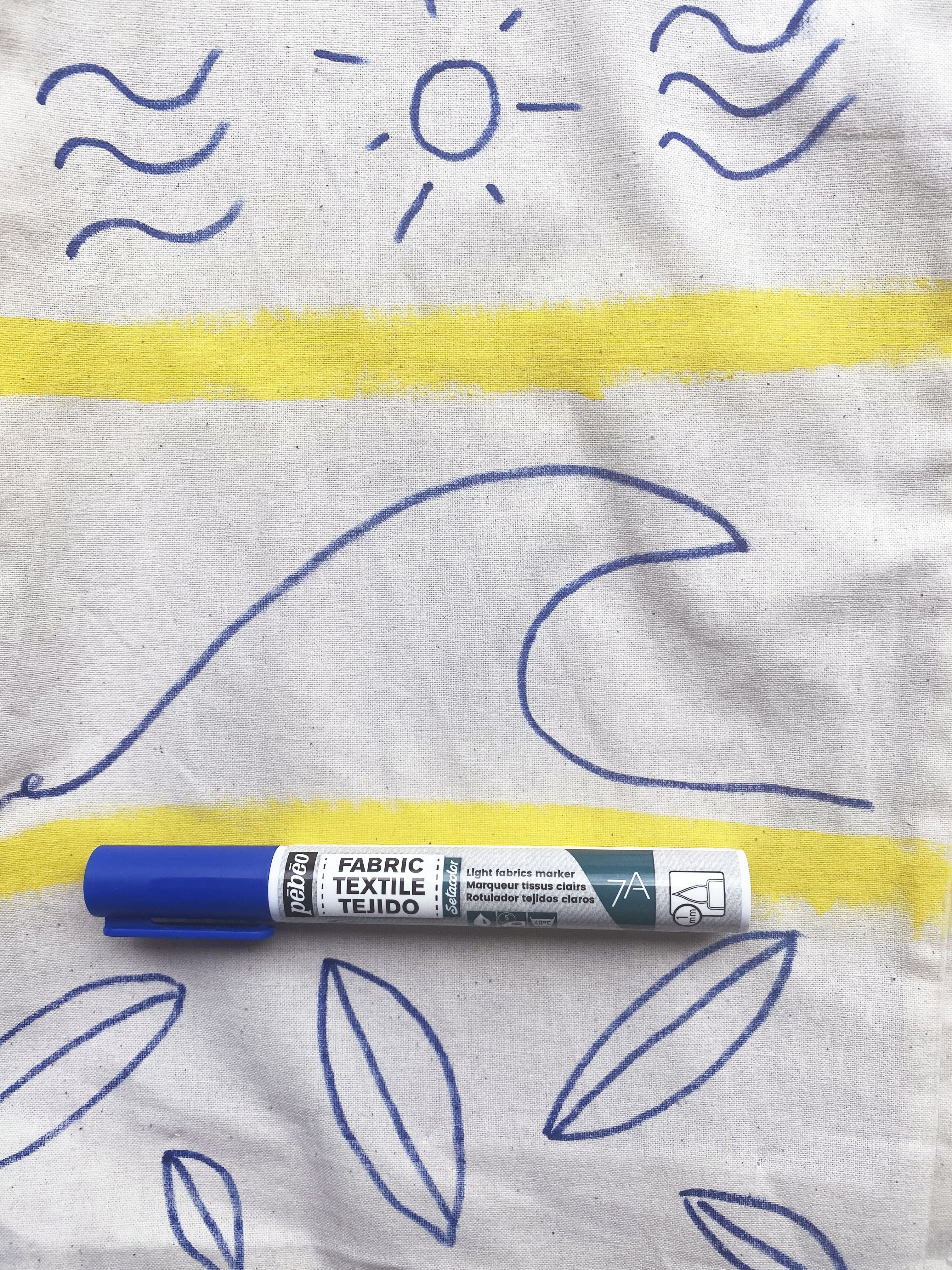 Use the erasable marker pen and ruler to mark the yellow lines so they line up with the red lines on the front of the jacket.


Paint the yellow lines with SETACOLOR light fabric paint. Leave to dry.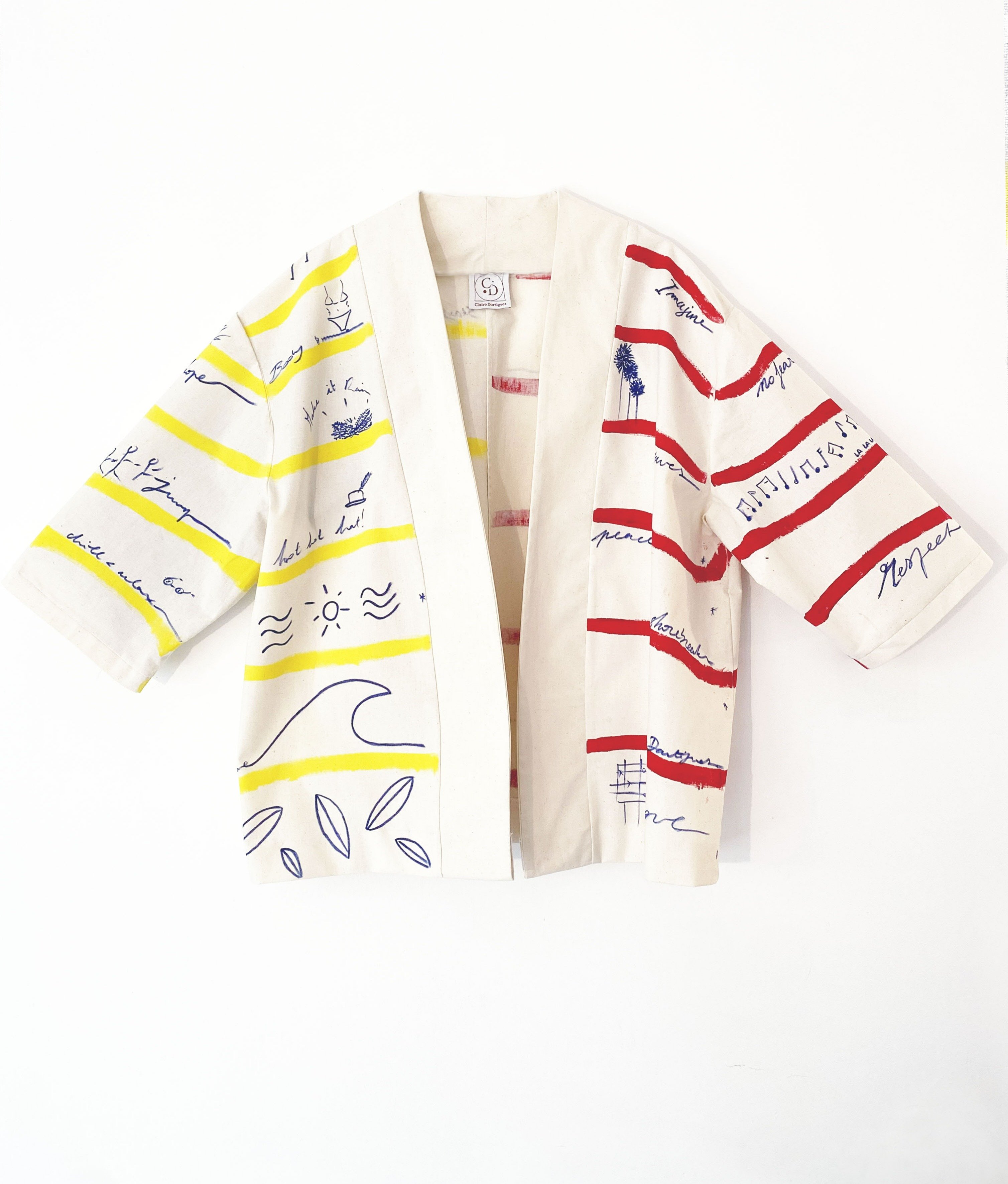 Repeat steps 3, 4 and 5 on the back of the kimono, layering the lines if you wish.nture.


After leaving the back to dry, use the fine tip marker to draw between the front and back lines.

Iron the kimono inside out to set the paint.