an expressionist swimsuit
An expressionist swimsuit
02/08/2022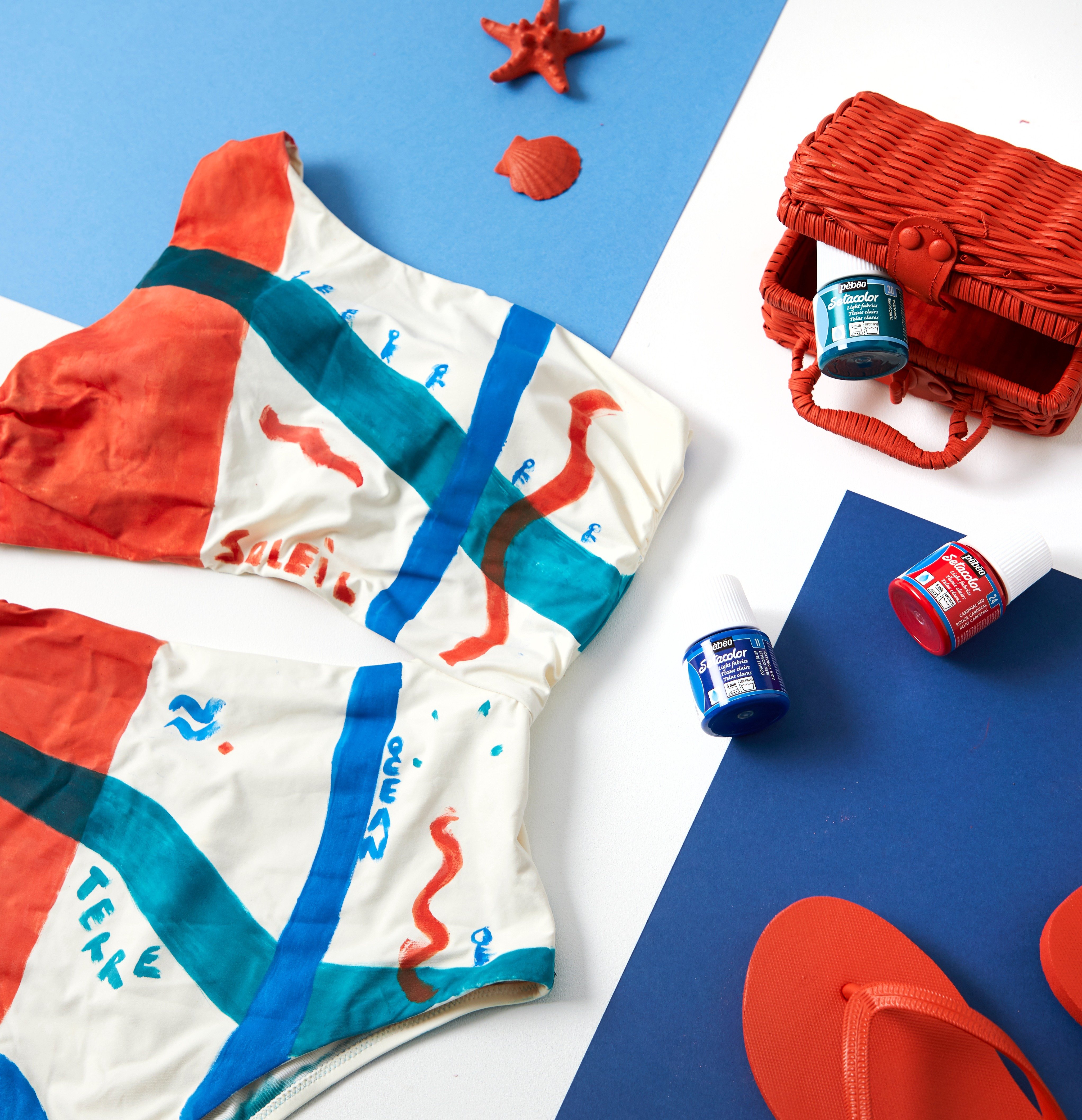 Personalise your swimsuit with abstract expressionist-inspired designs.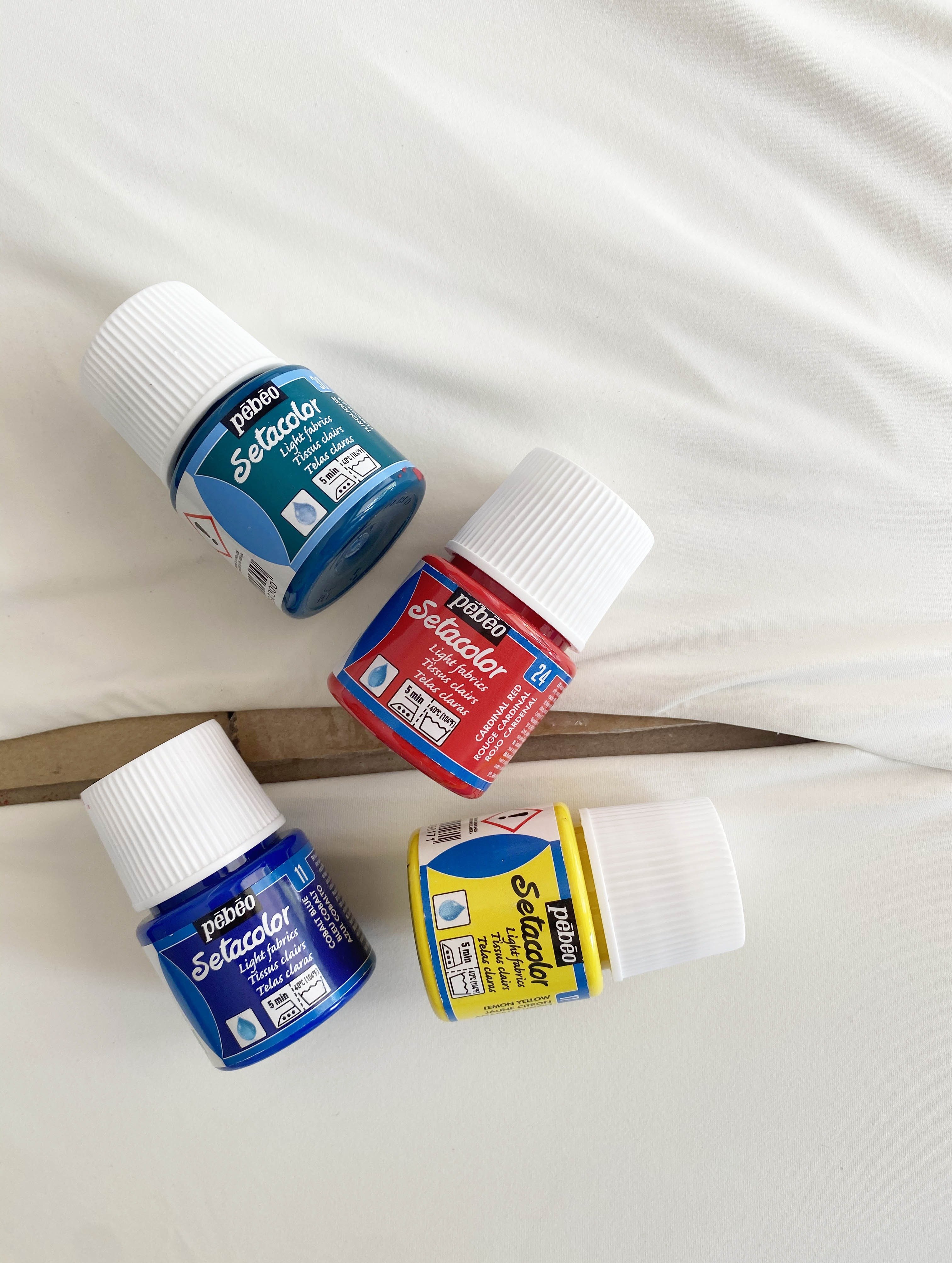 Materials :
white swimsuit

2 brushes for each colour

SETACOLOR paints
Difficulty Level :
Time to make: 3 hours

Drying time: 3 hours (ALLOW TO DRY FULLY BETWEEN PAINTING THE FRONT AND THE BACK)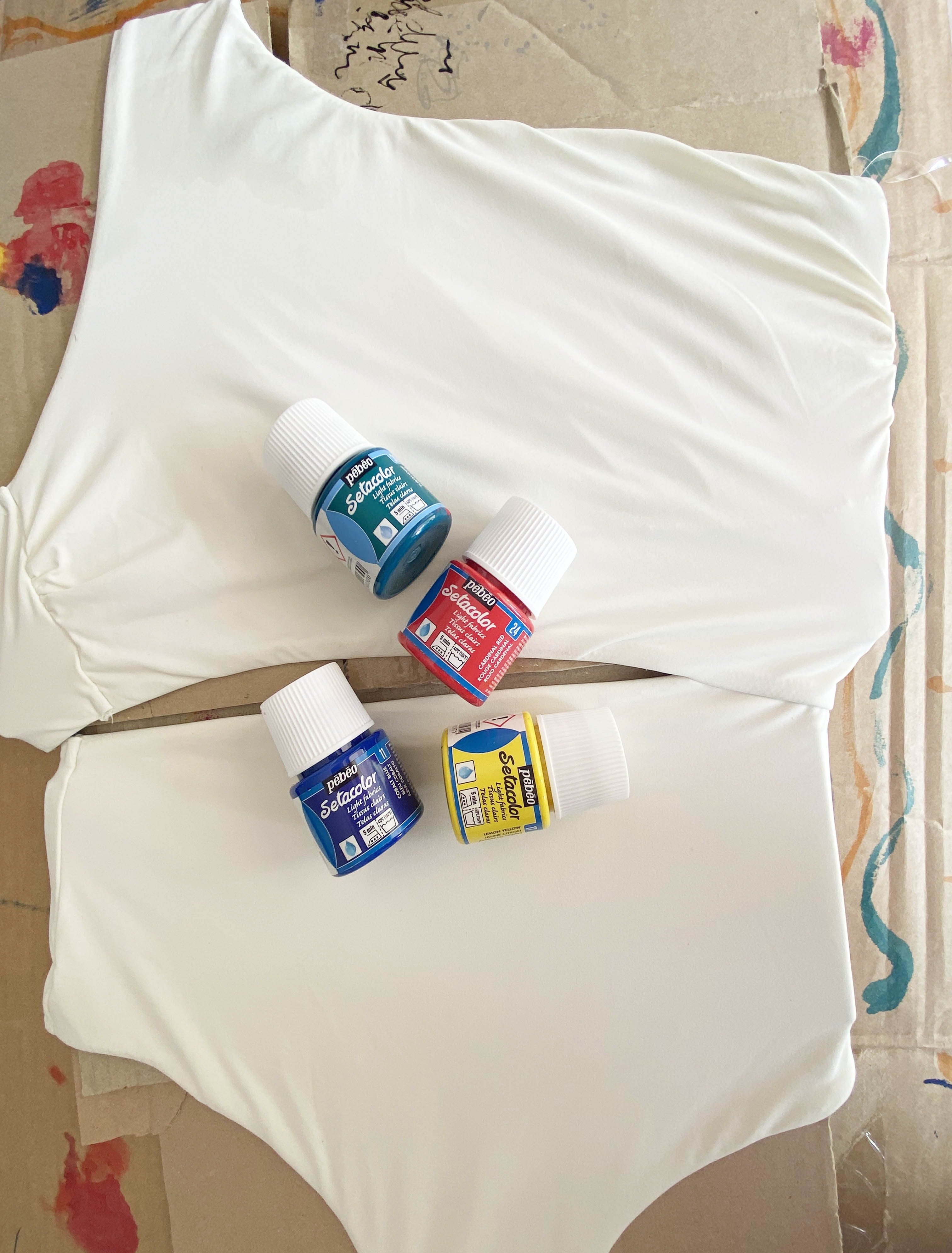 Create a small sketch showing the inspiration for the design for your swimsuit.
Attach the swimsuit to a cardboard box and prepare your SETACOLOR paint mixtures.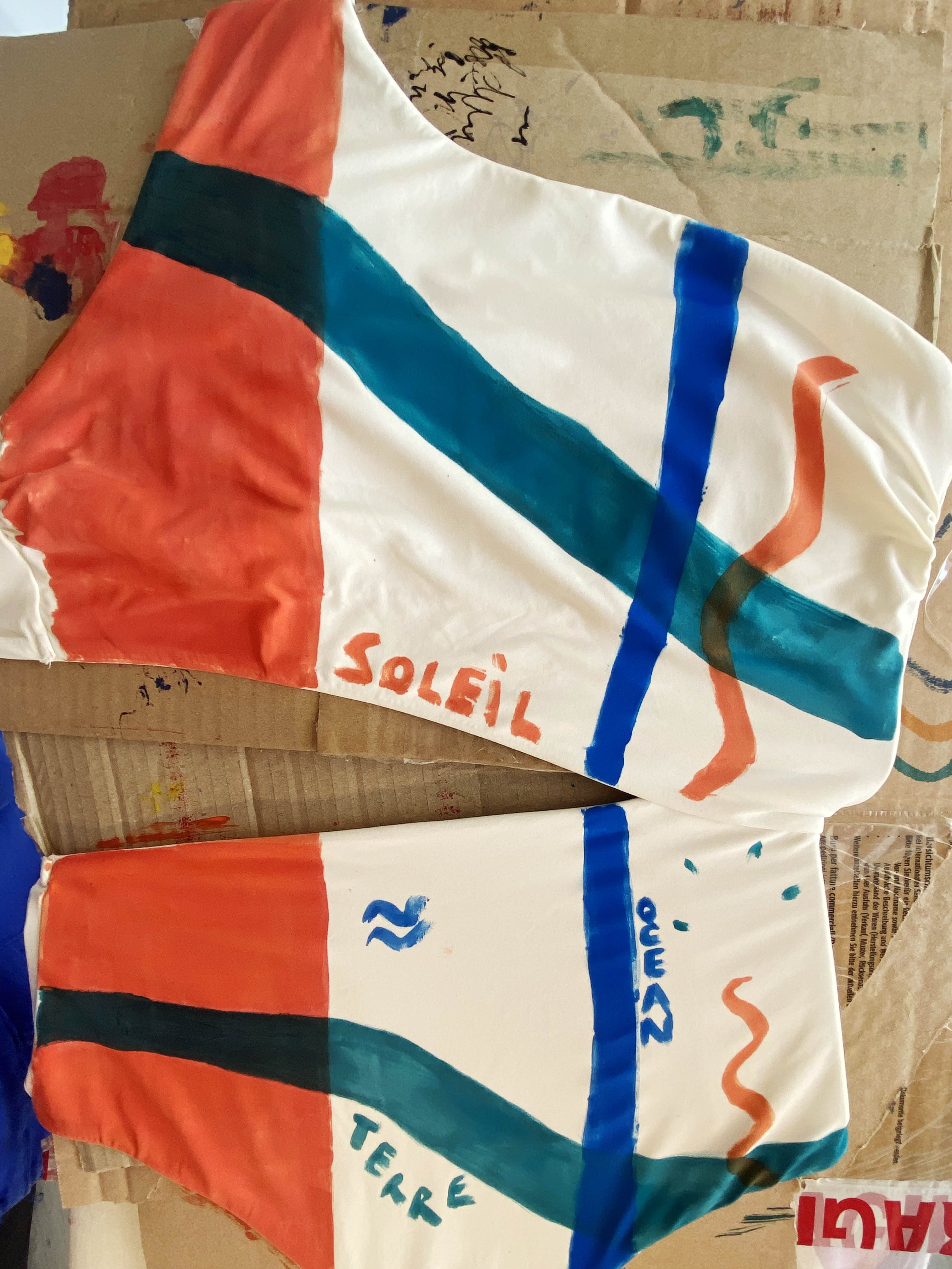 Paint the front of the swimsuit in stages: orange, then blue, then green, letting it dry between each colour.

Use two brushes per colour: a large brush for the shapes and a fine brush for the details including fine lines and the words.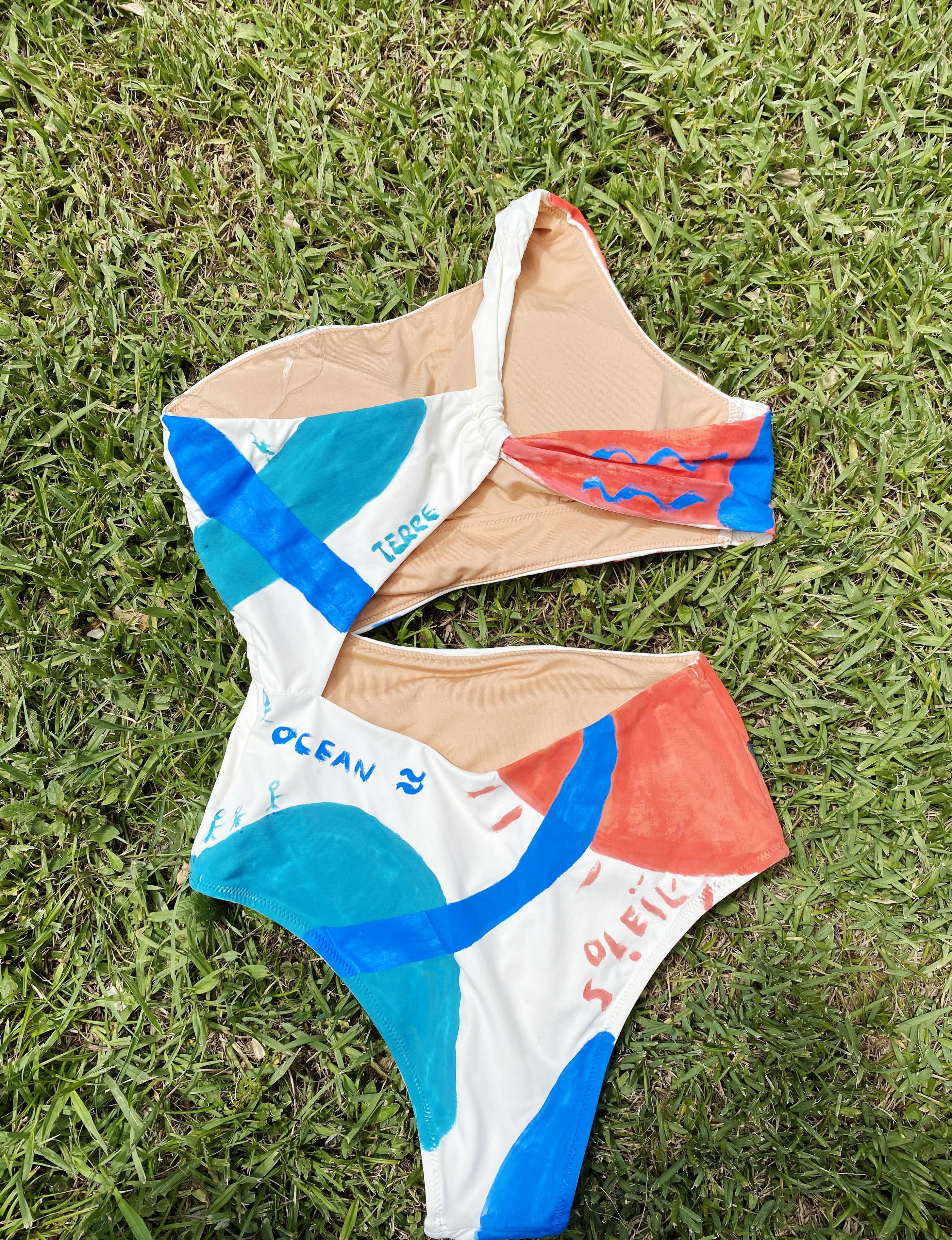 Paint the back of the swimsuit in the same way.
Let dry and turn inside out to set the designs with the iron.