VASE DECORATED WITH POURING
04/02/2022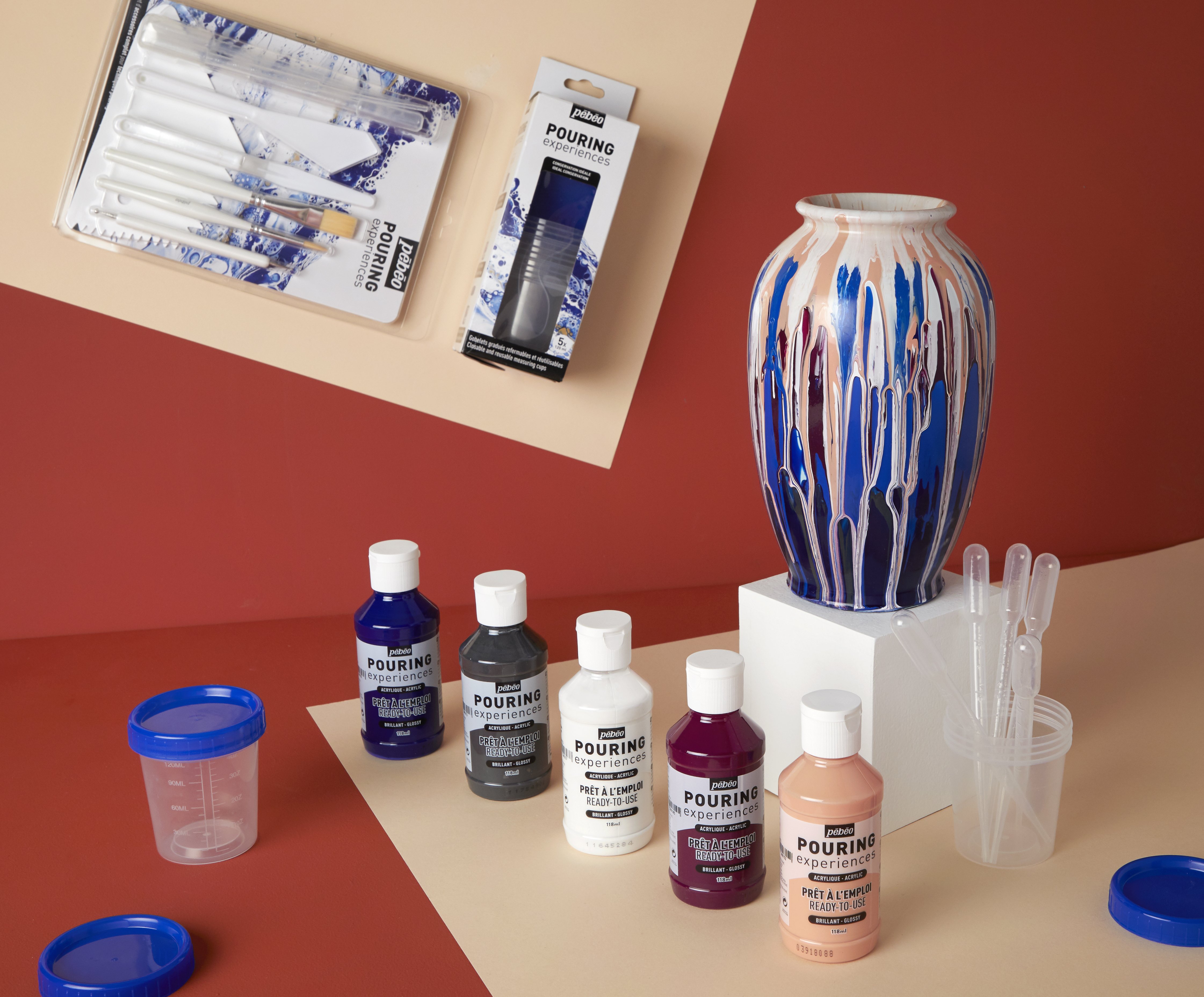 "Recreate the vintage earthenware effect on a vase using the pouring technique. An experience you'll want to try again and again!"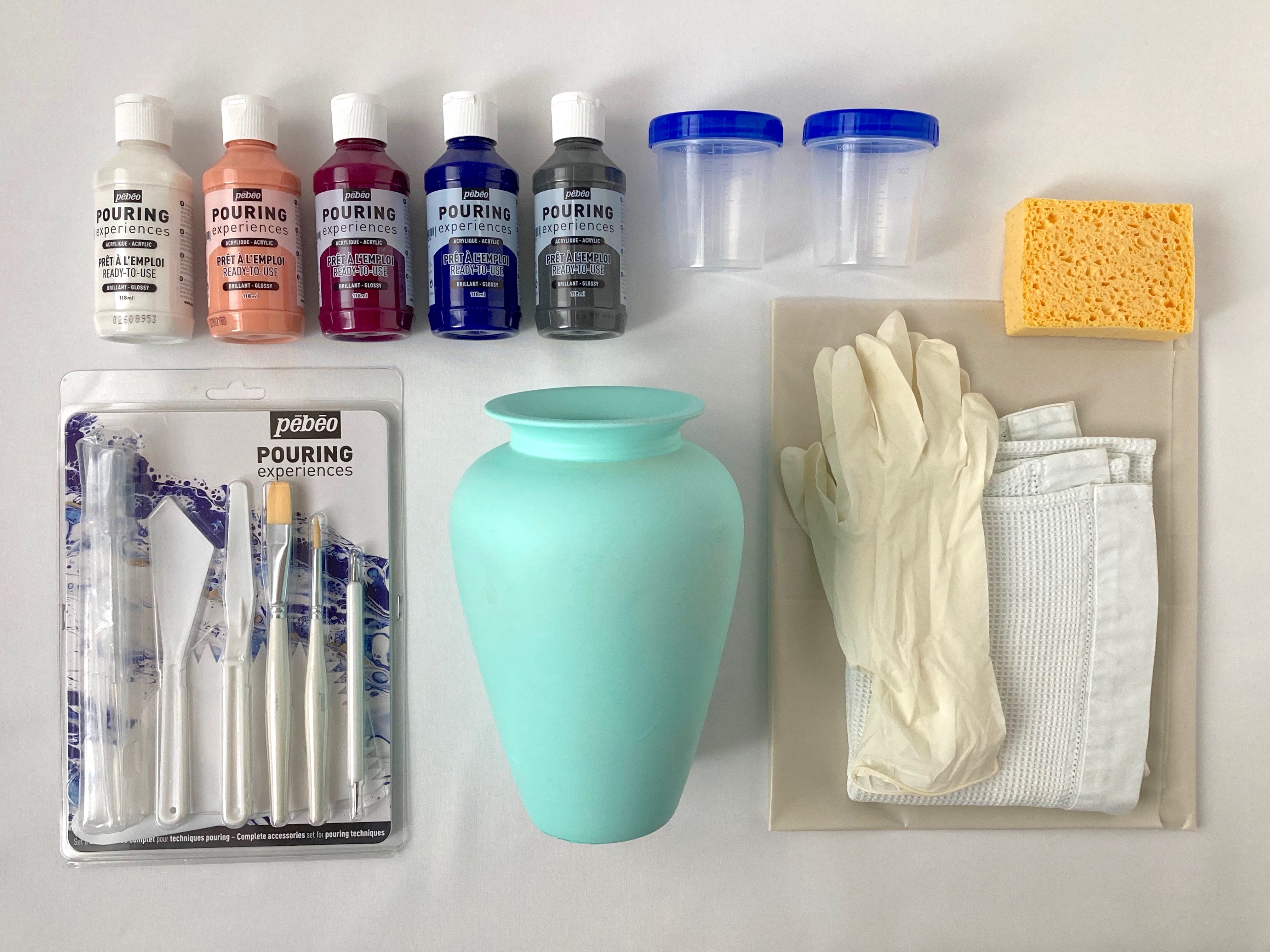 Materials:
Pouring experience: Paints in Titanium white / Portrait pink / Dark magenta / Cyan blue / Grey

Accessory set
Graduated beakers
A vase
A plastic sheet to protect your workspace
Gloves
A rag and a sponge
Difficulty level:
Average
Time to make: 2 hours to make / at least 3 days to dry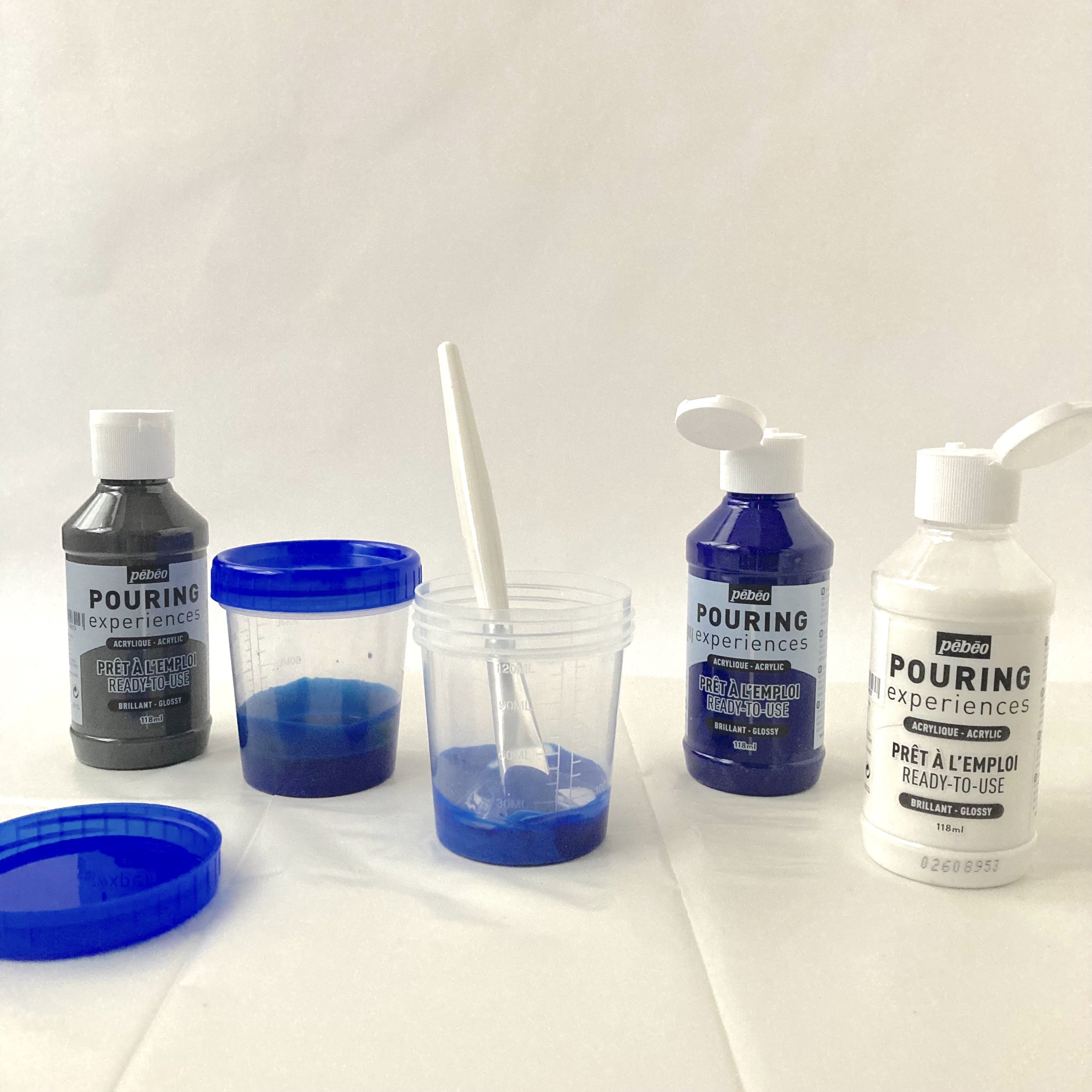 Start by preparing the surface of your vase: Ensure it is free of grease and is clean and dry.

You can lightly sand the surface with sandpaper, or apply a coat of spray paint to create a smooth surface that will hold the Pouring paint well.

Before you get to work, keep in mind the fact that you will not be able to move the vase until it has fully dried, roughly two to three days.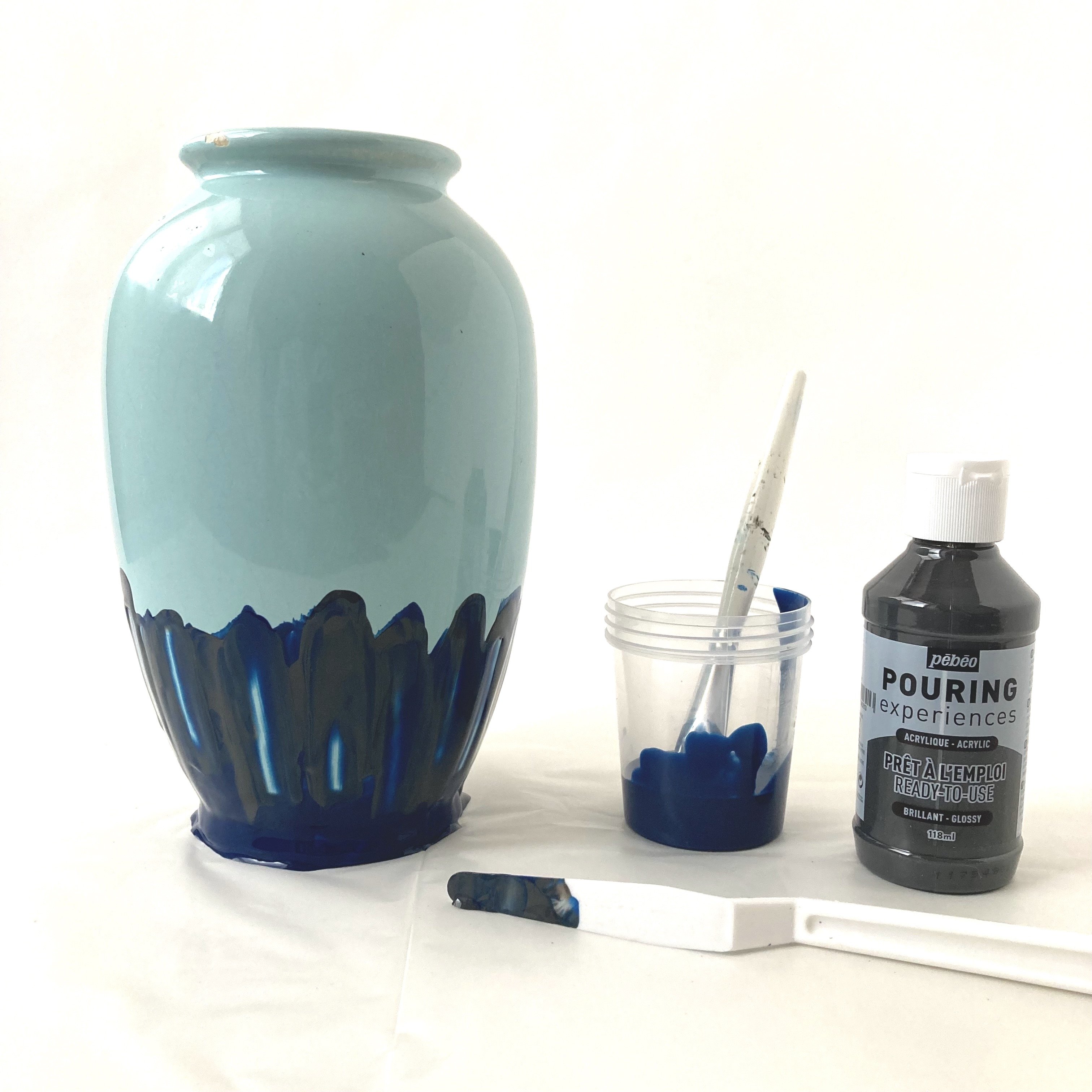 You could place the vase on a tray on a table so that you can then move it to a place where it will not be disturbed while it dries.

Protect your work surface and put on the gloves.

Start by mixing the colours.

Create a very dark blue by mixing Cyan blue and Grey in a glass, and a light blue by mixing Cyan blue with Titanium white.
Apply a thick layer of Dark blue with a brush to the bottom of the vase then, using the spatula, superimpose the grey so that the two shades blend together a little.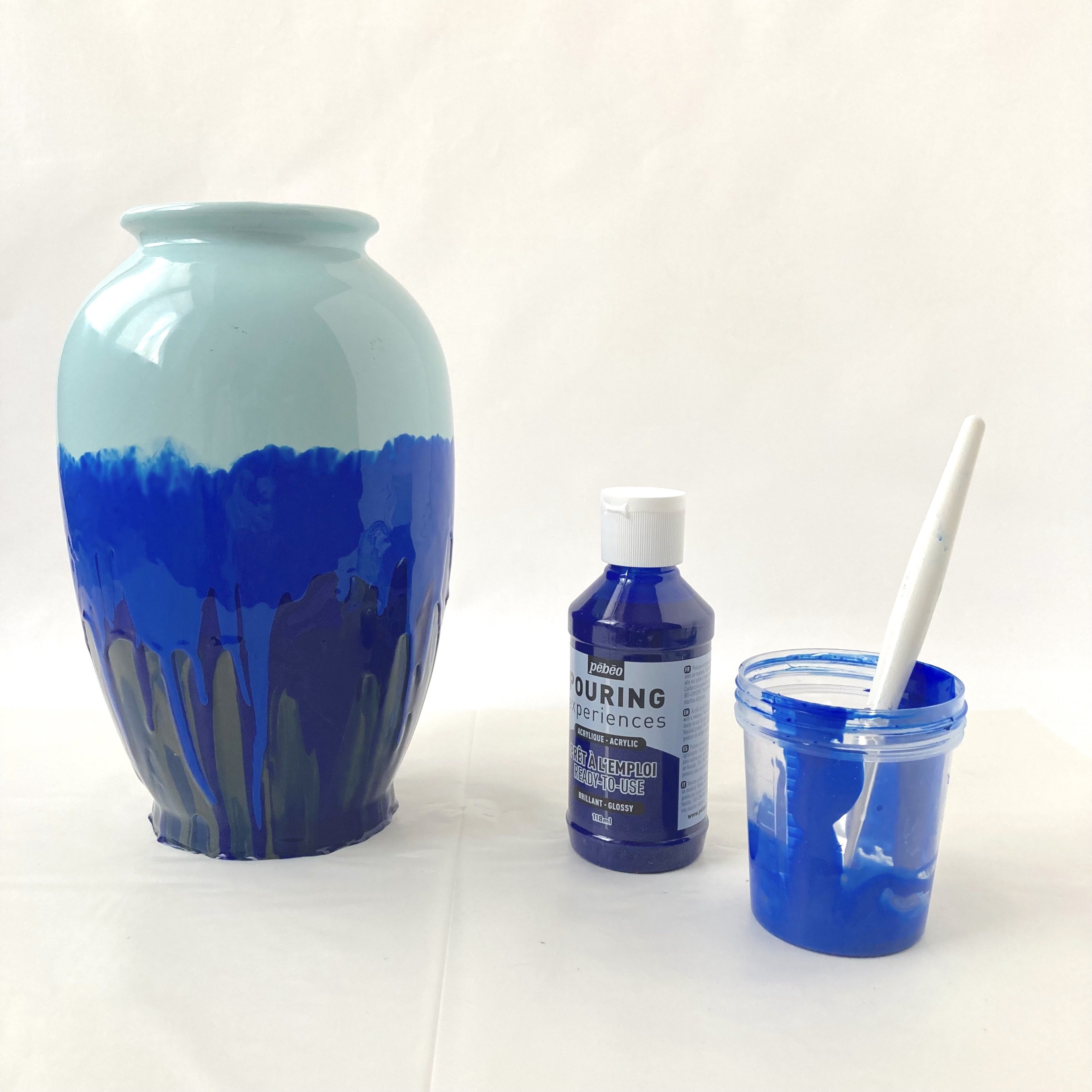 Still using the brush, add a thick layer of your Light blue over this first area.

The layer must be thick enough to flow down the vase, but not so thick that it completely covers the other colours.

Next, add a little Cyan blue directly to the bottle which will mix with the Light blue.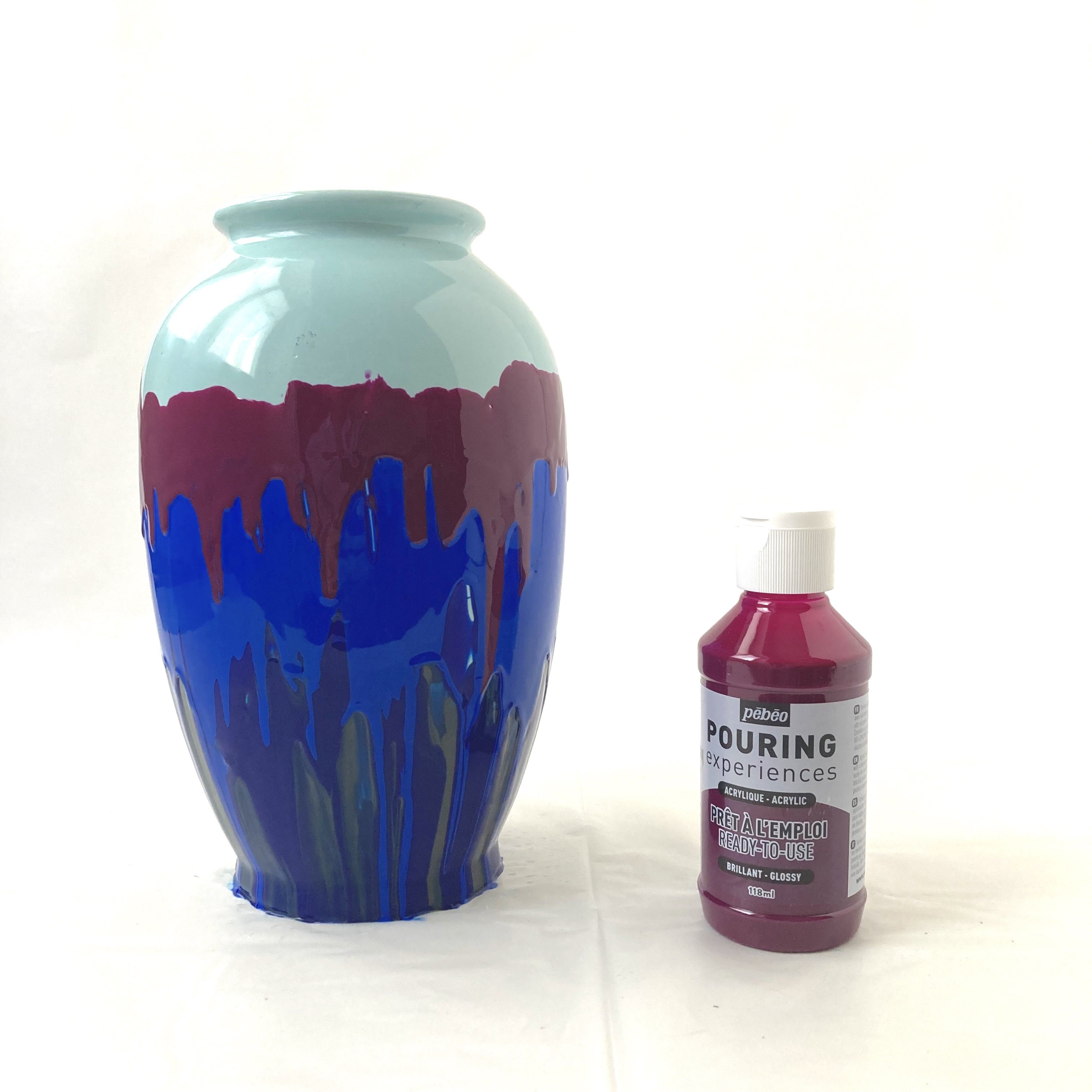 Continue by placing a thick layer of Dark magenta above the previous layers.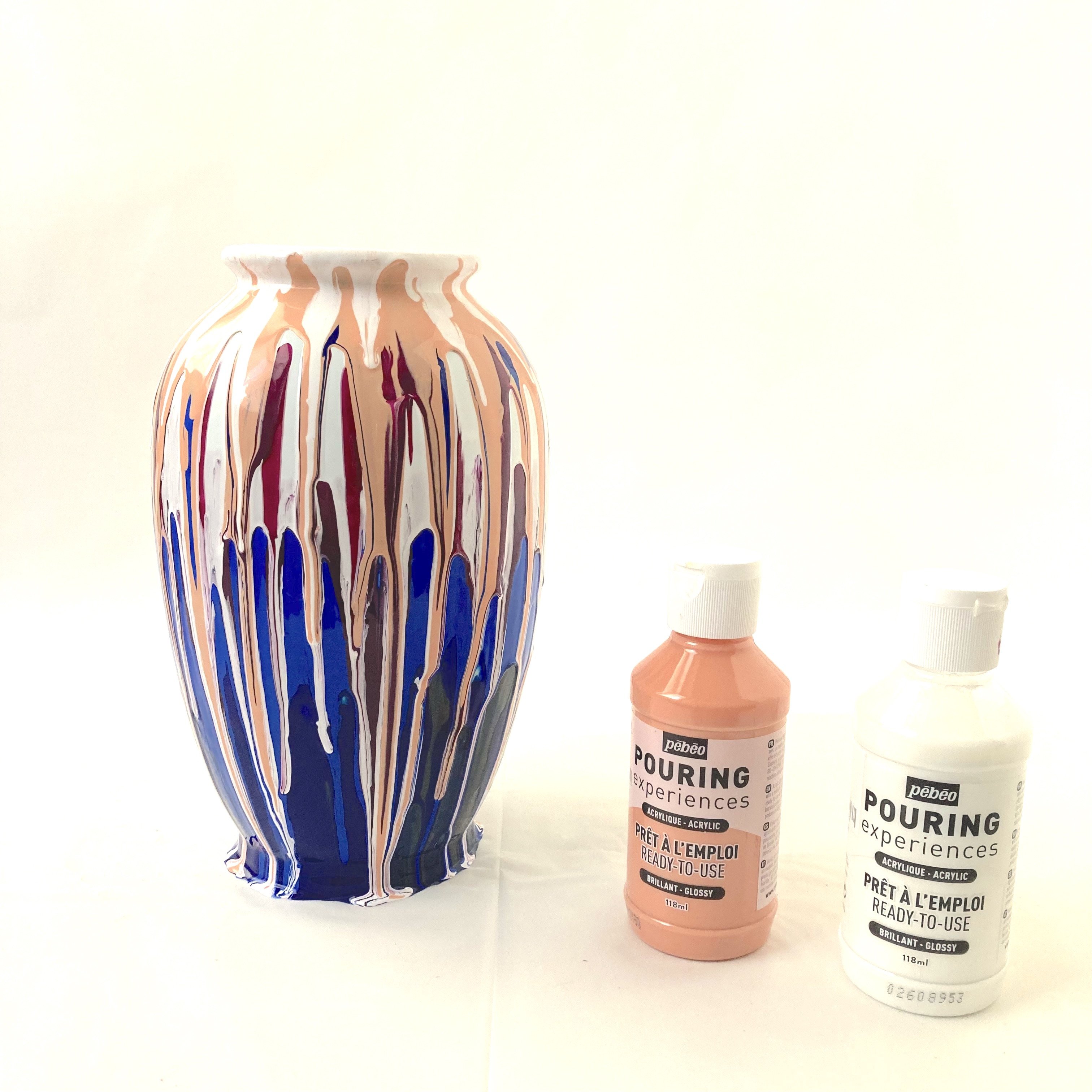 Add drops of white to the Dark magenta and cover the top of the vase with Titanium white. Use the marbling tool to make streaks of the Titanium white and Dark magenta.

Finish with Portrait pink by placing drops at the very top, over the Titanium white.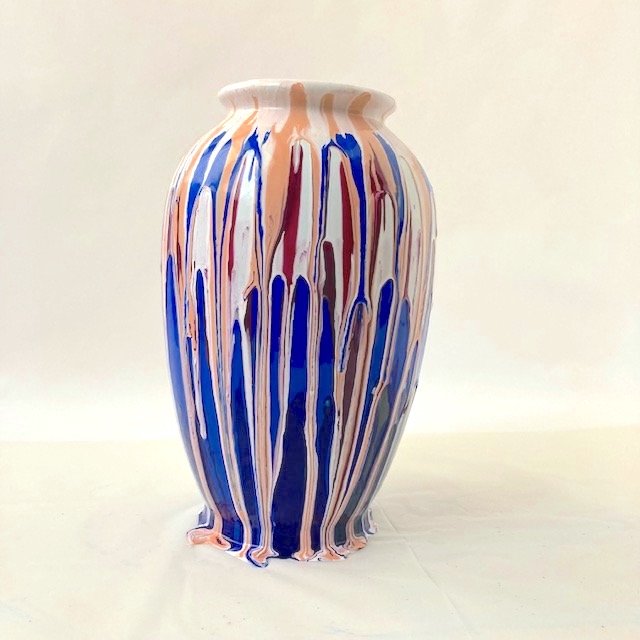 Let the Pouring paint run down the vase and create effects as you go.

Leave to dry in a dust-free environment for at least 2-3 days, until the paint has completely dried.
Be careful! Your vase is fragile! This decorative effect is not as strong as a fired ceramic paint. Do not leave it to soak in water, or clean it with washing-up liquid or an abrasive sponge. Simply rinse it quickly with cold water and let it dry upside down, or gently dab it with a cloth without rubbing.