your easter eggs are going for a swim!
Your Easter Eggs are going for a swim!
19/05/2021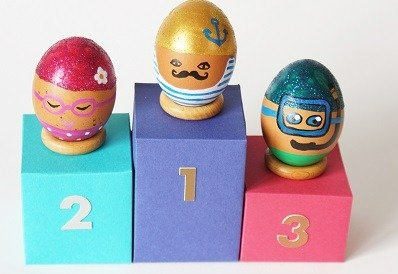 "Have fun making a cardboard podium for your swimmers so that they can take their place and win bronze, silver or gold! Use the wooden rings to help them stand upright."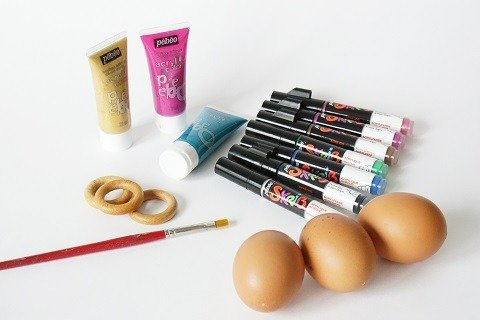 Materials:

Hard-boiled eggs or eggs that have been blown out

Glittery Acryl colour paint
Skrib acrylic markers
A paintbrush
Wooden rings (such as curtain rings)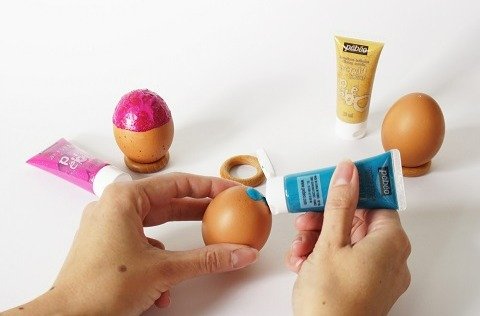 For this project, you can use hard-boiled eggs or those that have been blown out. Empty eggs will last longer but they are more delicate!

Apply paint to the top of your egg directly from the tube, then spread it using the brush (or even your finger!) so it covers the top third.
You've made your egg a swimming cap! Stand each egg up on a wooden ring to let the paint dry.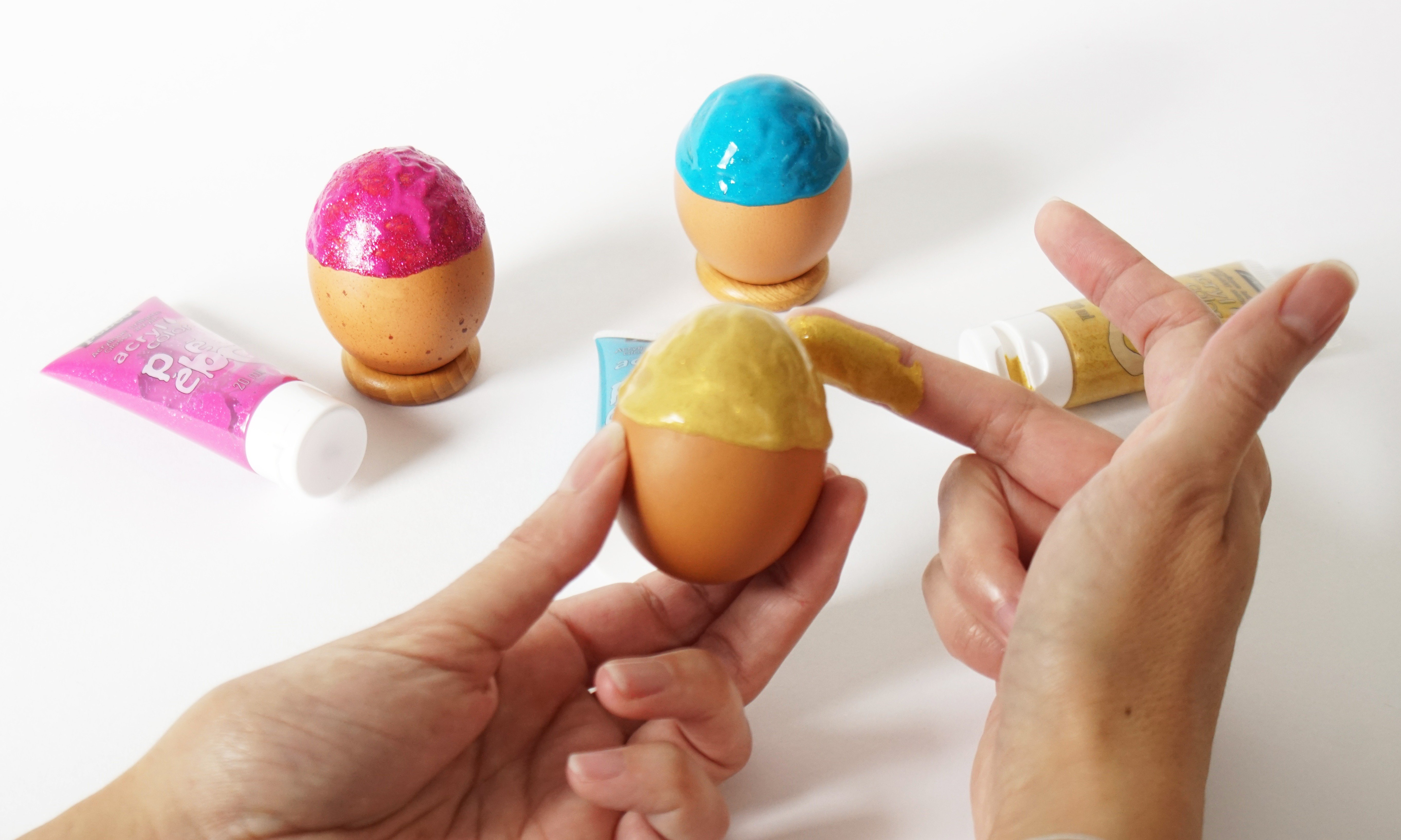 Once the swimming caps have dried, draw the face of each character:
1- Miss Fleurette has her eyes closed, pouty lips and a pair of goggles.
2- Mortimer, the diver, wears a snorkel which sticks up in the air. You can see his big blue eyes under his diving mask.
3- Marco, the sailor, has small eyes and a big moustache!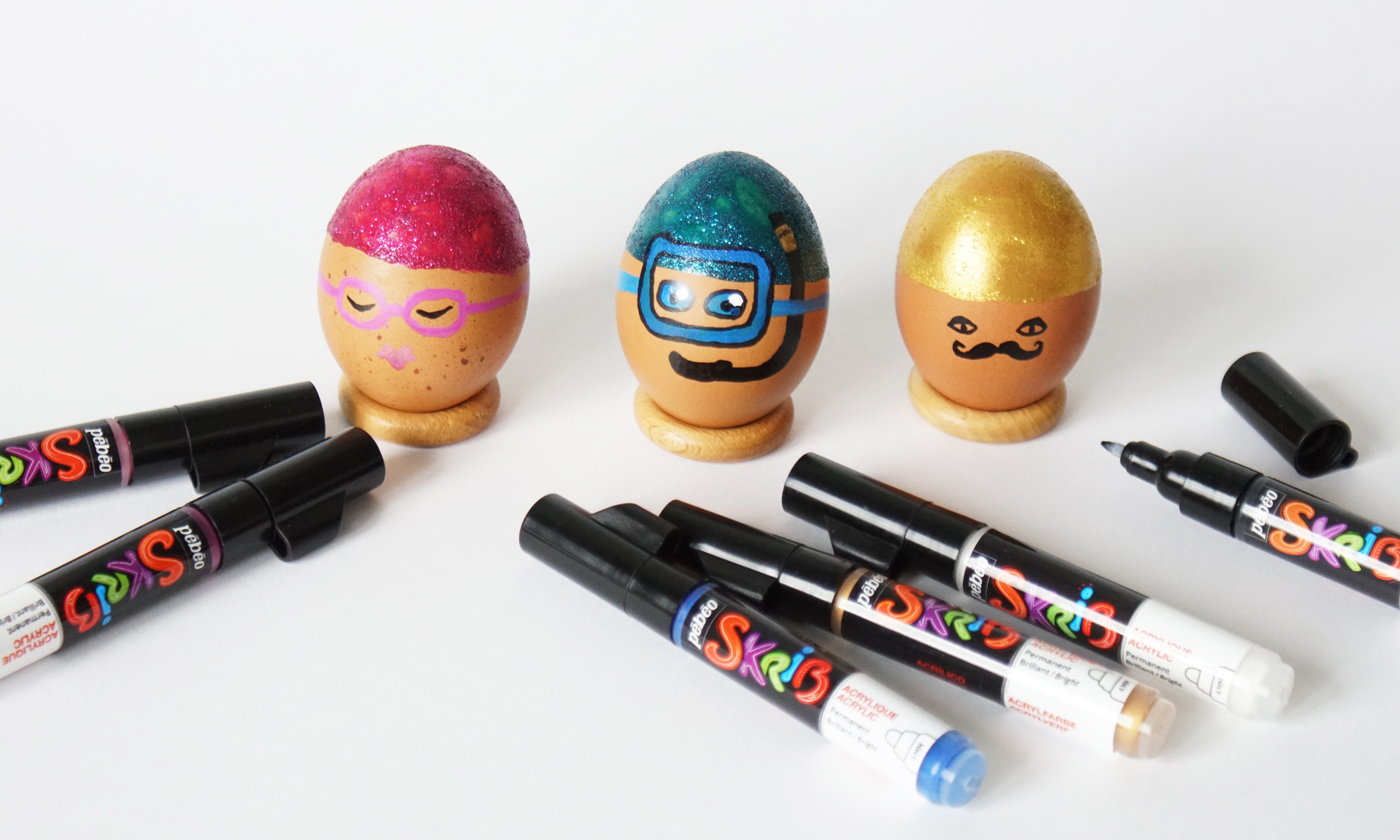 Now you're ready to give each swimmer their swimsuit:

1- Fleurette wears a pink swimsuit with white spots and her cap has a little flower on it.
2- Mortimer wears green trunks
3- Marco has an all-in-one blue and white sailor suit and an anchor on his swimming cap.