Paint on leather jacket
21/03/2023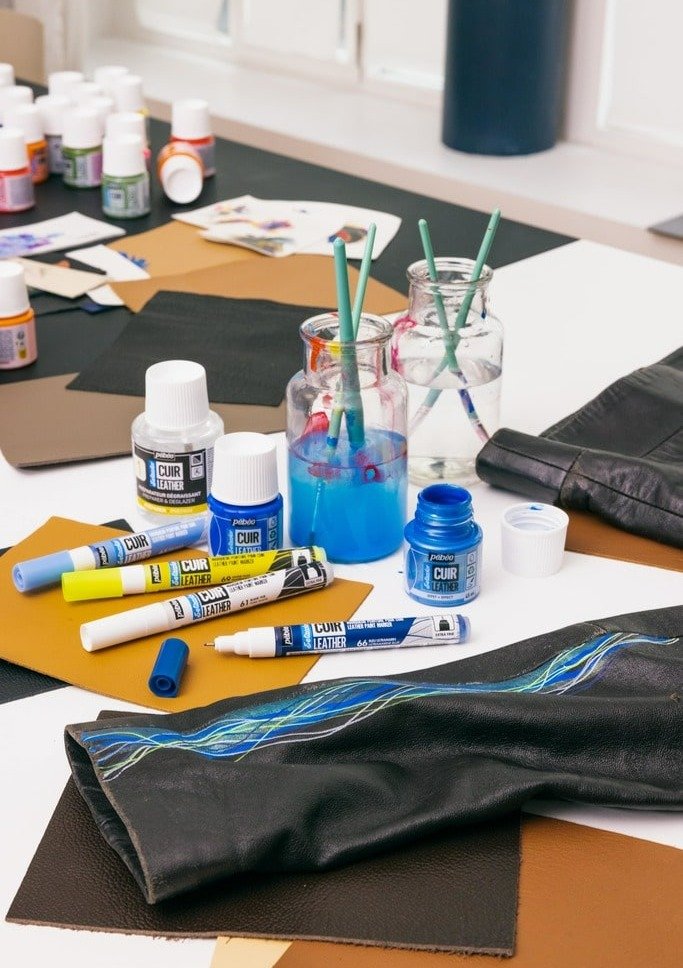 With Setacolor leather paint, customize your jacket and give it a second youth!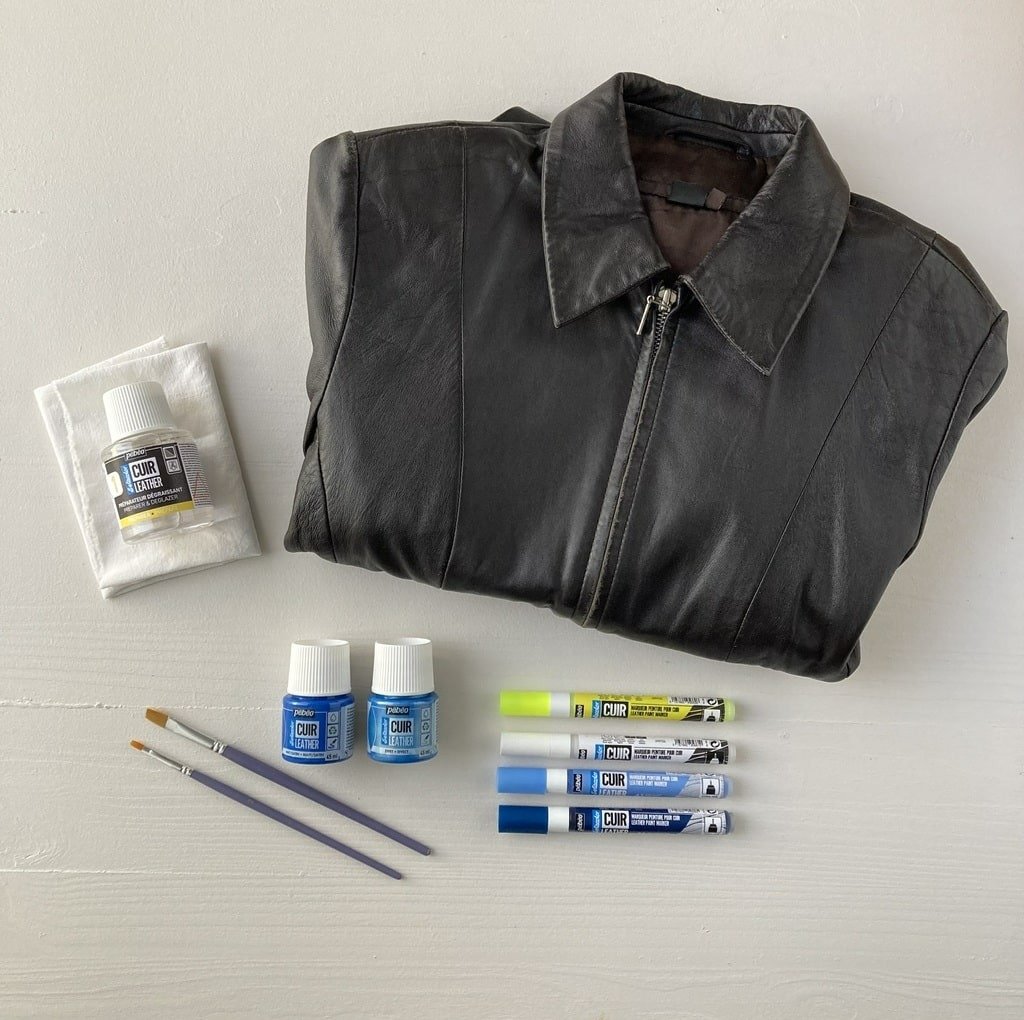 Materials:
Sétacolor Leather colors Ocean blue / duochrome blue-green
Leather markers 65 ice blue / 66 ultramarine blue / 61 pure white / 69 fluorescent yellow Special leather degreaser
a cloth Brushes flat brush A leather jacket
Level of difficulty :
Difficulty: Medium
Time of realization : 3 hours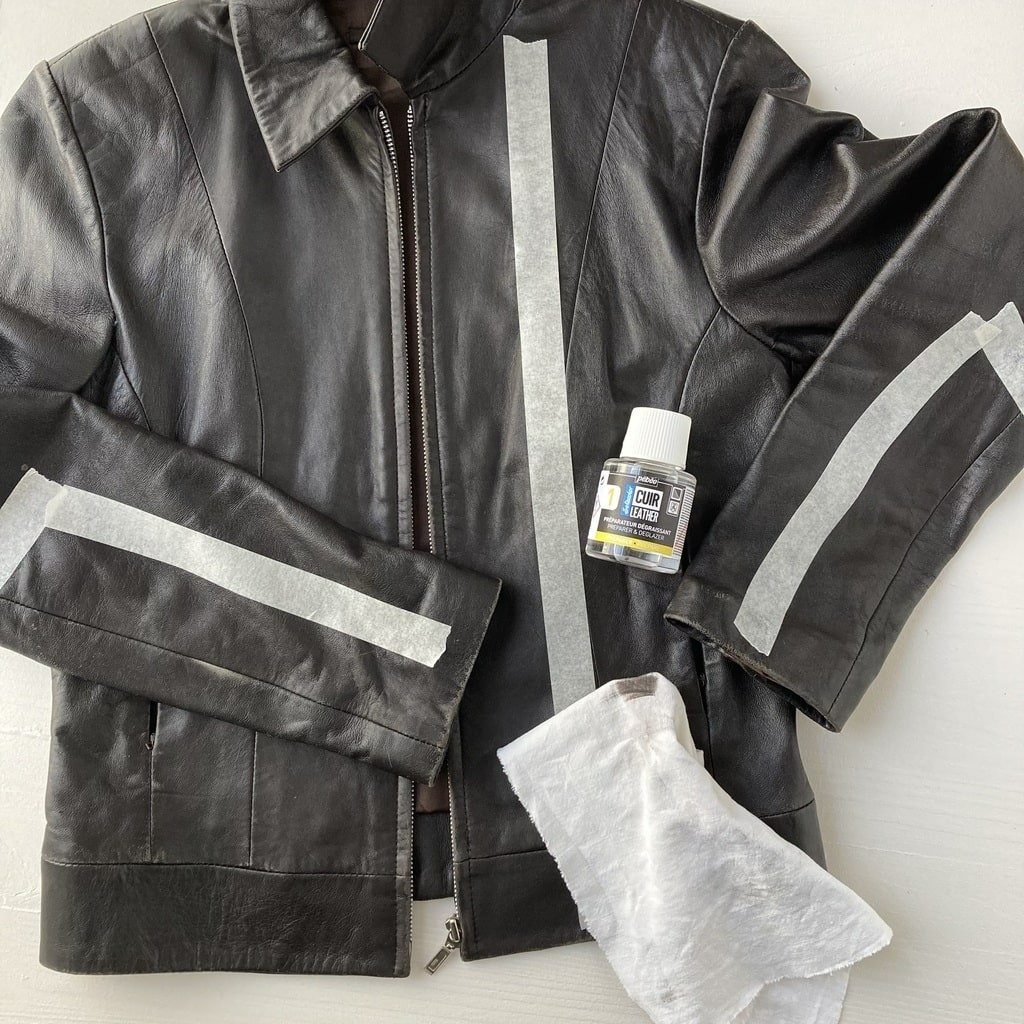 Degrease the areas to be painted with the degreasing preparator that you pass with a rag.
You can help you to delimit the zones by sticking a tape on the leather paint. Thus, the rest of the jacket will not be marked by the action of the preparer (on some leathers, especially when they are new, the preparer can slightly change the shade of the leather color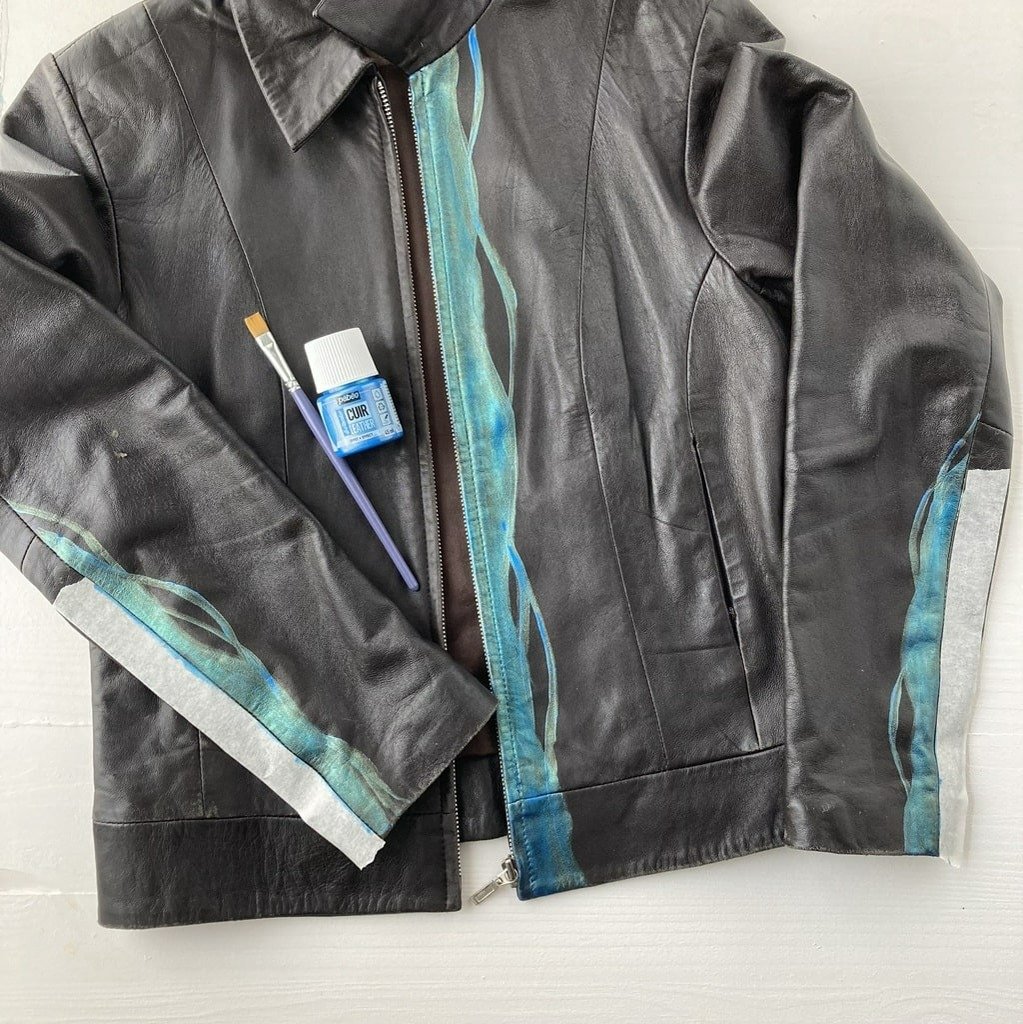 Start by applying the leather color setacolor duochrome bleuvert: with a small flat brush paint a wave-shaped area in the chosen locations. Let dry and apply a second coat to intensify the effect.
Allow to dry.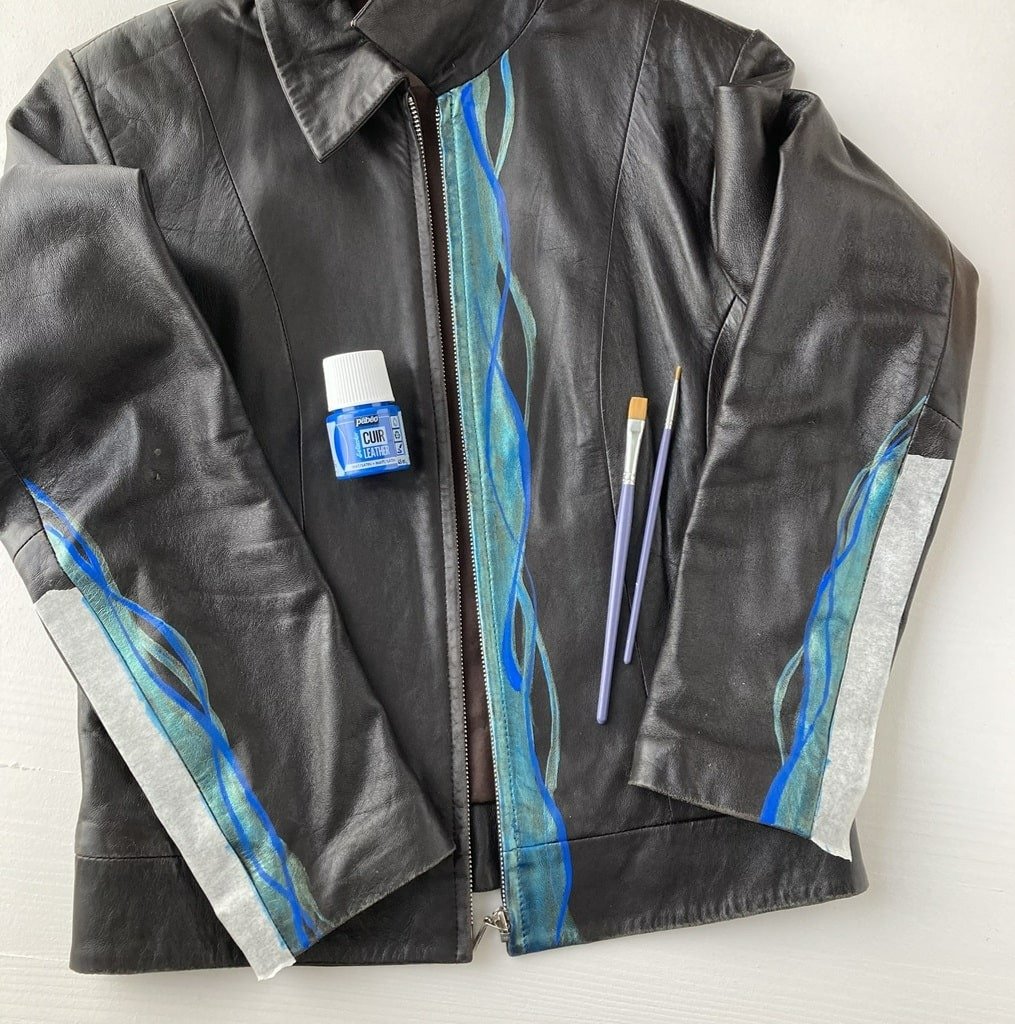 Then with the brushes, come and draw a few wavy lines in Ocean Blue, which overlap and undulate over the area in Blue-Green duochrome.
Let it dry.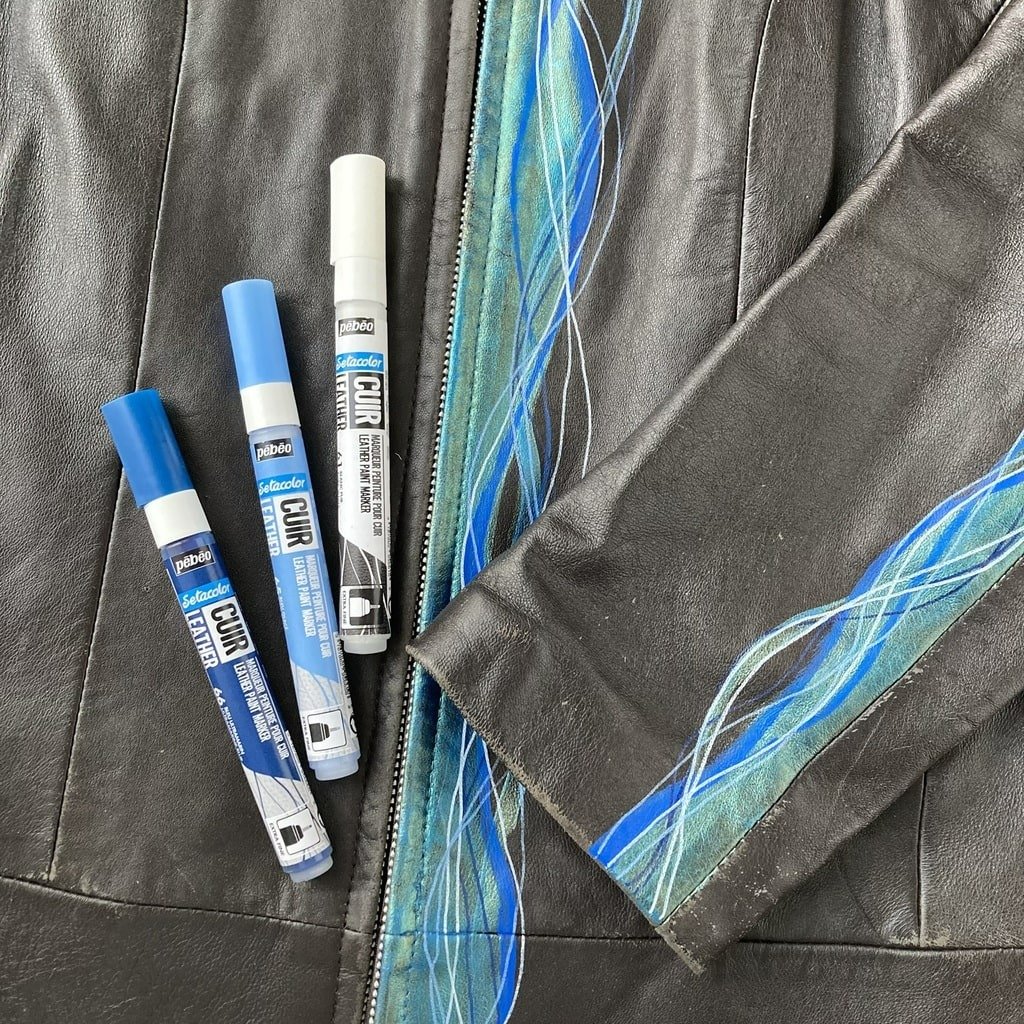 With the markers, draw more thin wavy lines that overlap the painted area. Start with the darkest to the lightest: Ultramarine Blue, then Ice Blue, and finally Pure White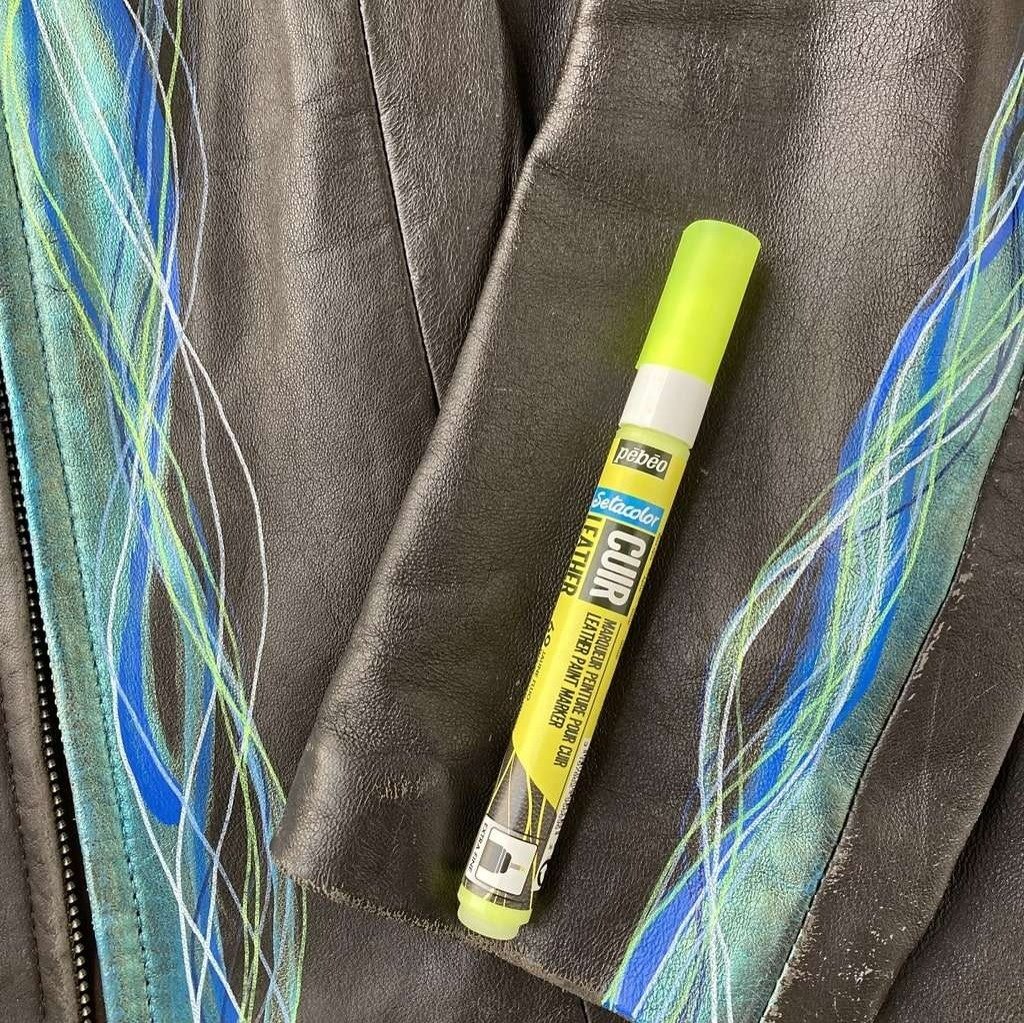 Finish with a few lines in Fluorescent Yellow to give a touch of pep to the whole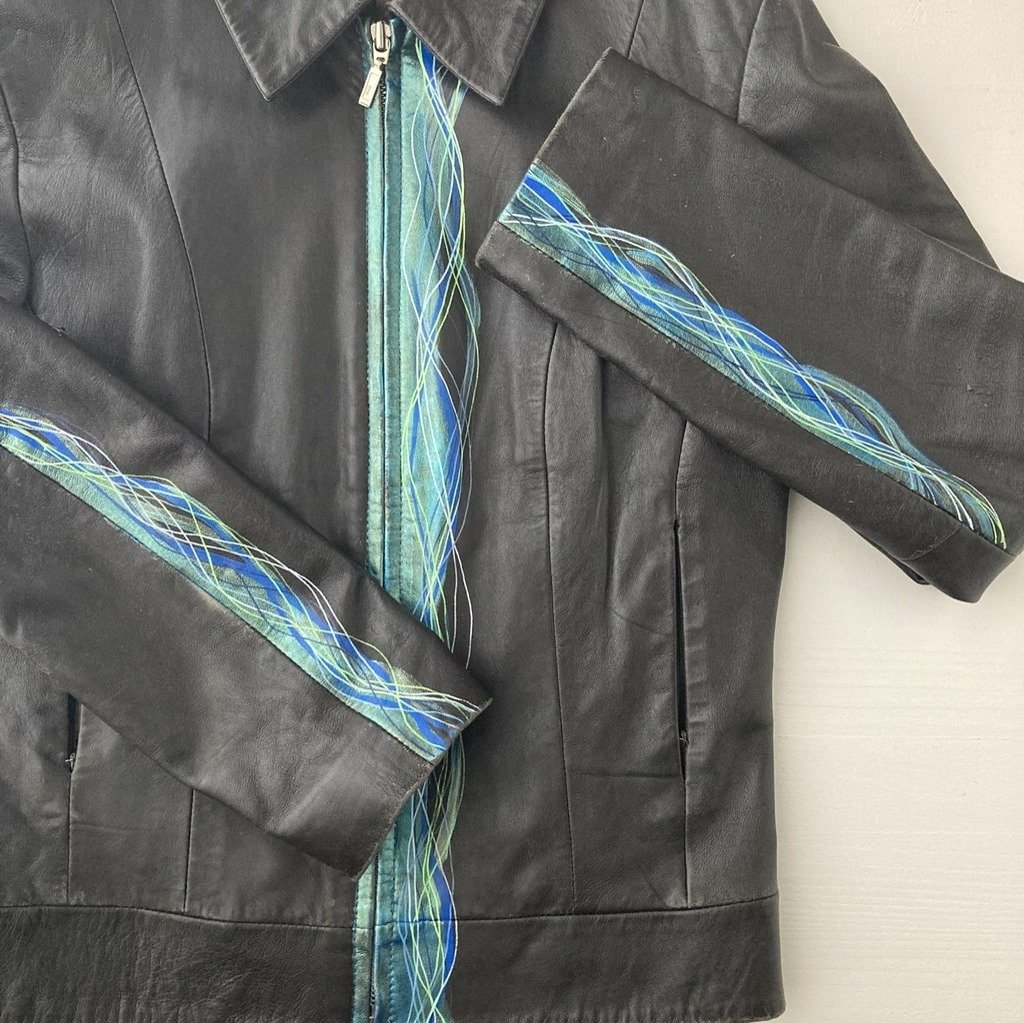 Once finished, you can make small touch-ups of blue-green and ocean blue duochrome paint with a brush to balance the design.
And you may decide to extend the pattern to other parts of the jacket!