HISTORY
1919: The birth of Pébéo: early promise
The story of Pébéo began in 1919 in beautiful Provence. Established in Saint-Marcel, east of Marseille, the factory was powered by the Canal du Béal, the driving force behind this young company of around twenty employees. The French chemical company was then known as "La Pébéo", after the molecule used in the production of paint, lead protoxide, which was more commonly known as "Pbo". At that time, ready-made paints did not yet exist: pigments existed only in their powder form, and were only intended for use by professionals.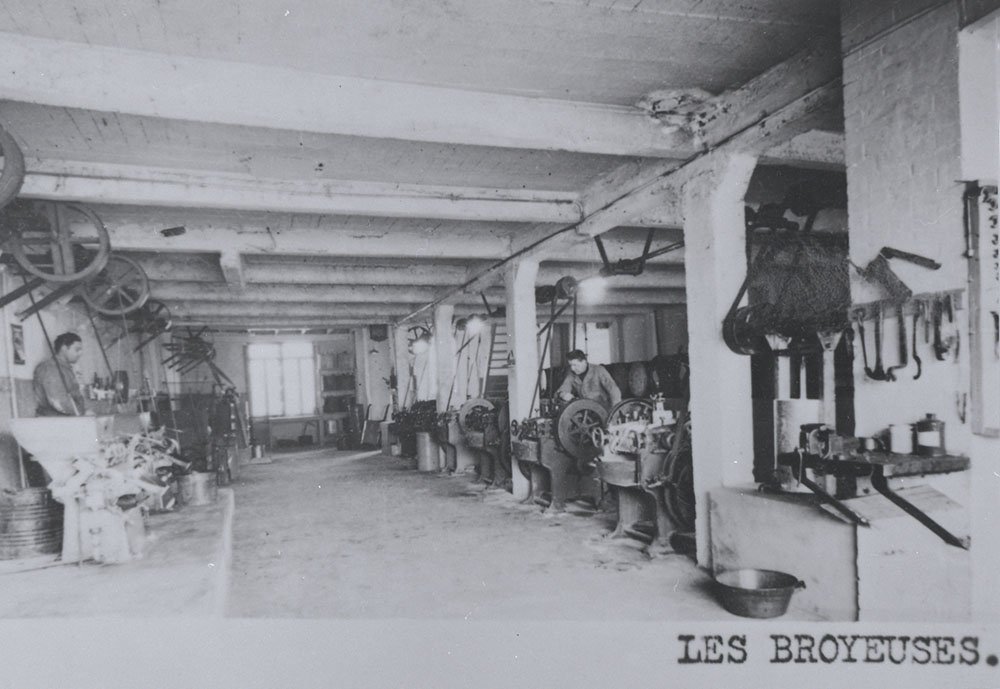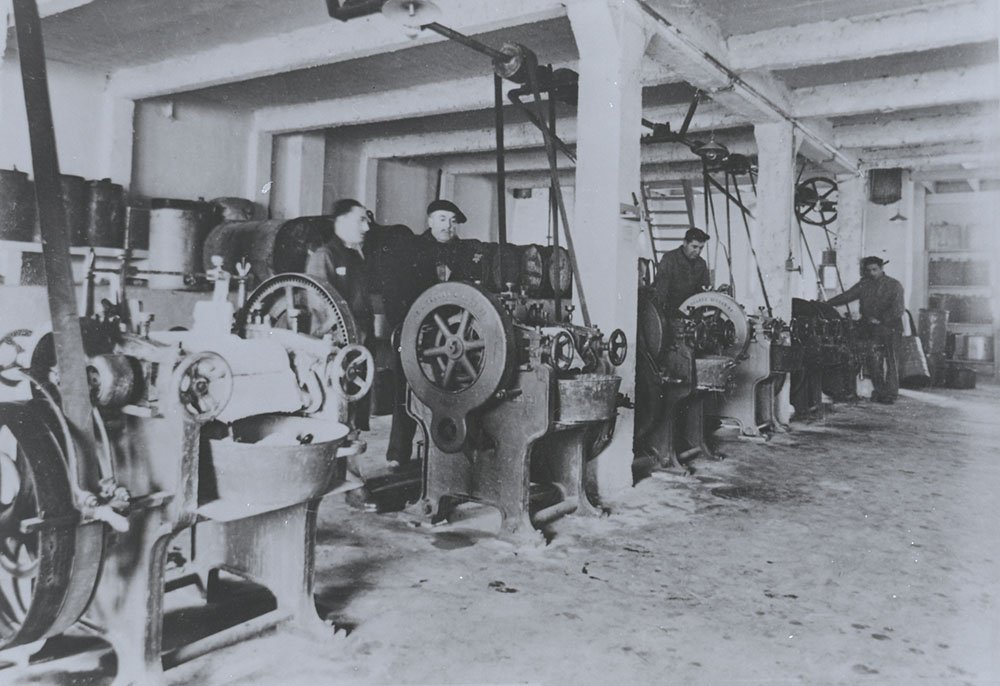 1922: Colour calling
The year 1922 marked a turning point for Pébéo with the arrival of Claudius Chaveau. Originally from Lyon, where he studied chemistry, Claudius Chaveau had cut his teeth in the family silk industry, before moving on to the laboratories of the Lumière brothers. A young visionary engineer, he was contacted by the administrator of La Pébéo (Dubost), and would become general manager within a few short years. Driven by invention and a desire to surpass himself in the service of creation, Claudius Chaveau breathed life into the young company and inspired the founding values which have since been passed down from generation to generation.

1927: Creation of colour
Every morning, the engines started up and the wheel of the Marseille factory sprang into motion: the blocks of barite were reduced to a powder so fine as to be almost invisible. Combining alchemy with ingenuity, the magic of colour was created beneath the weight of heavy porphyry grindstones. Slowly and conscientiously, these mechanical monsters mixed, crushed and polished pigments and barite, gradually transforming them into colours both uniform and vibrant. It was a time of flexographic inks and Mastic, products which were intended for use in the printing of coffee packaging and for use by pharmacists, window fitters and house painters! Production slowed at the beginning of the War due to a lack of raw materials. The production would respond to the needs and wishes of the public, then as now. This proximity to the public has always been at the heart of the Pébéo philosophy.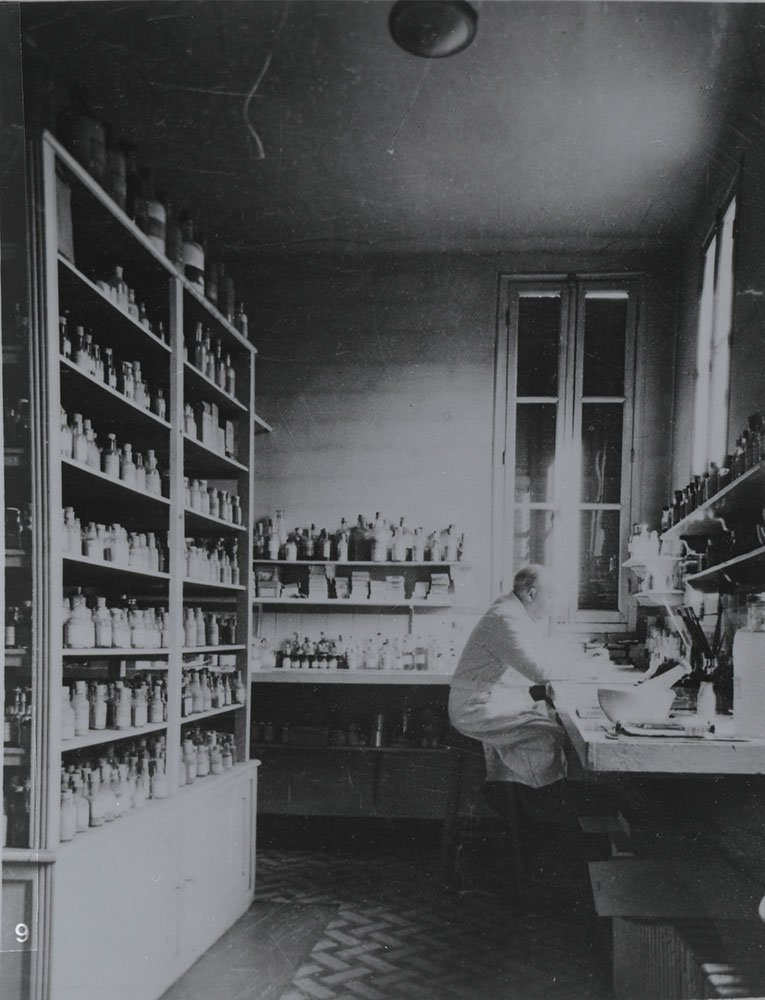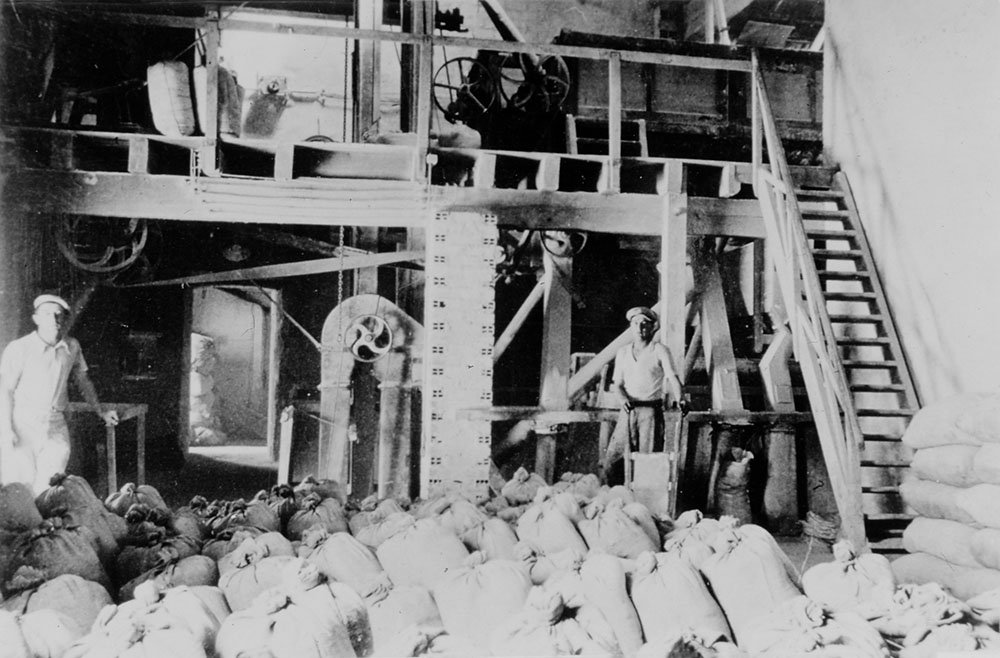 1929: The road to discovery
At the dawn of the 1930s, when painting was still the business of craftsmen, Pébéo had already begun its research. Claudius Chaveau equipped the plant with new manufacturing processes, allowing it to circumvent the vagaries of speculation on the price of lead. The old product lines were replaced by the new: new pigments with "chrome yellow and orange". This high-density pigment had been lacking until then in the painters' palette and would go on to become an essential tool in the Impressionist painting style. Cadmium pigments and lake pigments also began to make an appearance, as did the grinding of powder colours intended for paints for the construction industry. At the same time, Claudius Chaveau set about creating paints which were resistant to extreme conditions, by studying the resistance of pigments in a saline atmosphere, to sunlight and to conditions underwater. All of these experiments, although inconclusive, would enable the company to develop products for signage and advertising.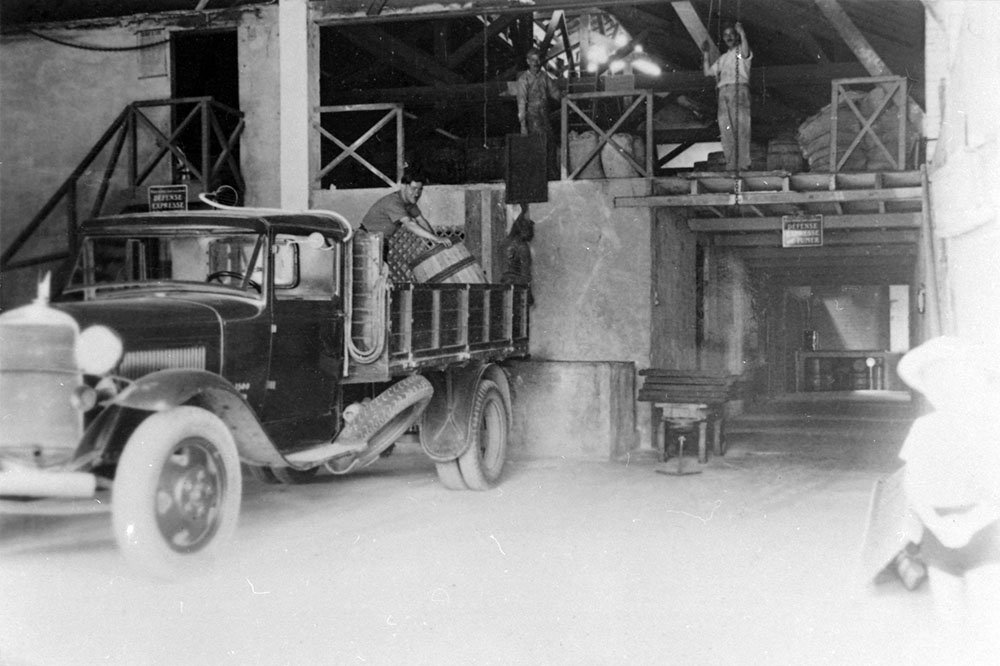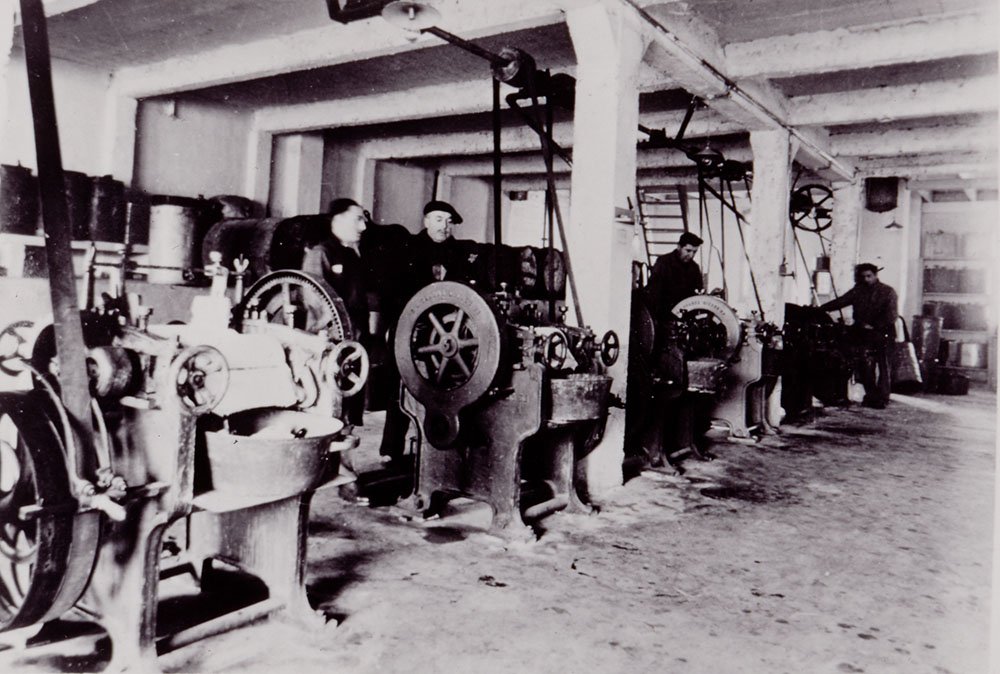 1934: Colour to go...
For centuries, artists and craftsmen prepared their own colours using the pigments developed by the few paint houses. Long and onerous, this process consisted of impasting the colours, leaving them to infuse then, once diluted, passing them through a sieve. Between the dosage, the binder and the need for precision, this process was time-consuming and the final products could not be preserved effectively. In 1934, Pébéo developed the first "ready-to-use" colours, creating a revolution in the world of art! Originally intended for exterior painting, these tubes of oil paint allowed the businesses of the time to proudly show their colours while Pébéo continued to forge its reputation. Offered in 15 exclusive colours, these "ready-to-use" tubes quickly won over artists. Thus, Pébéo entered the world of art.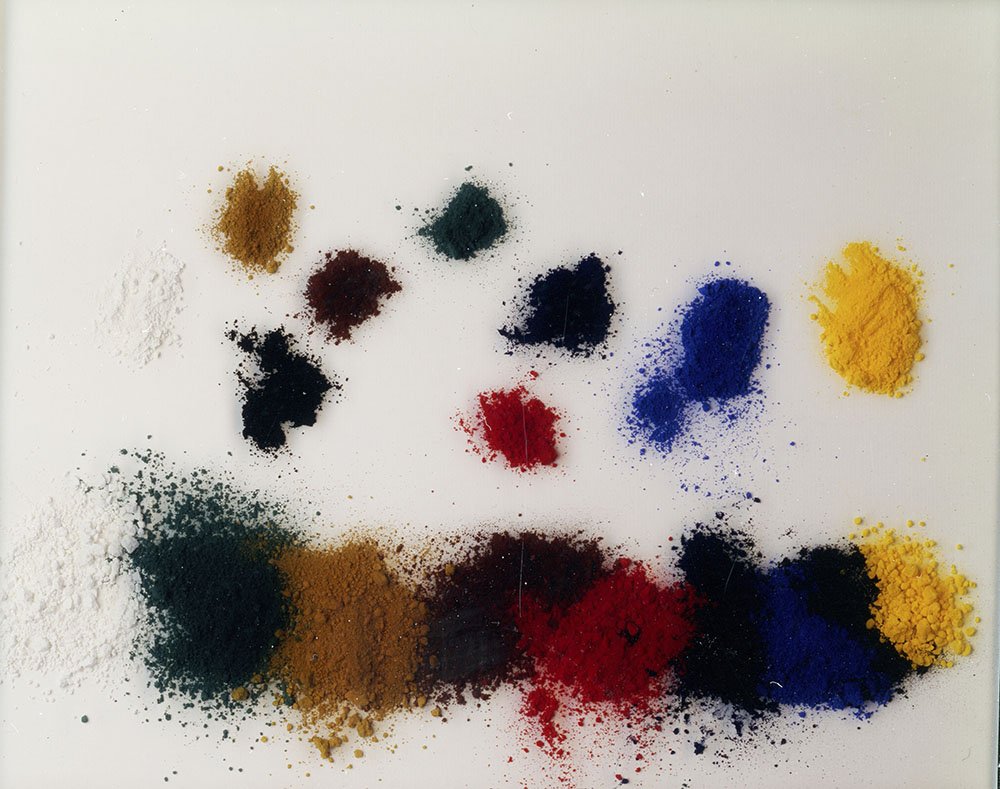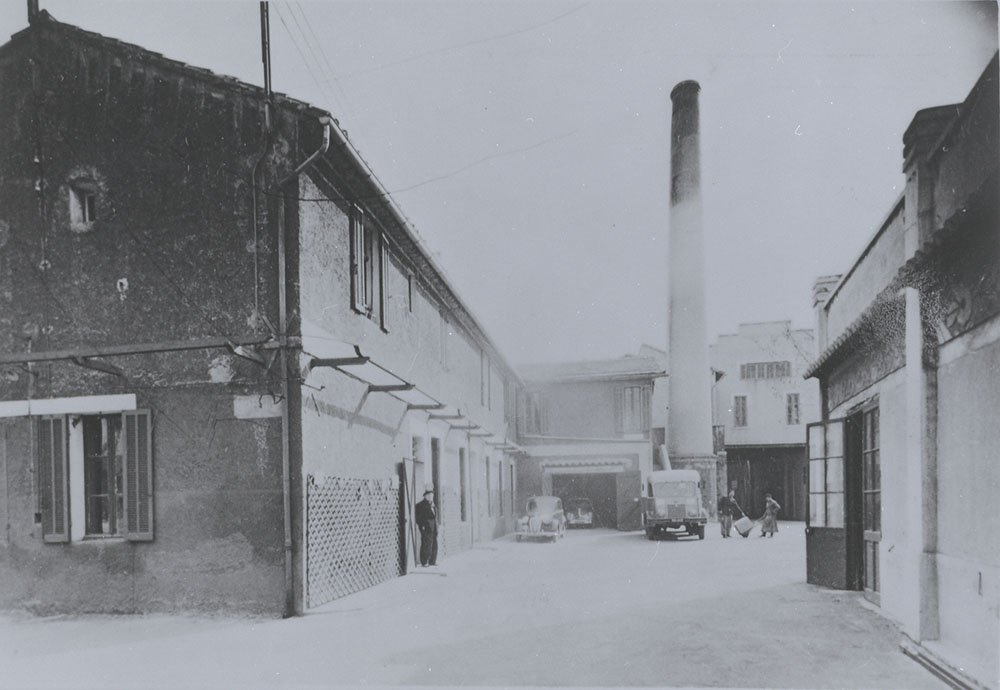 1935: The age of organic pigment
Over the course of the 19th century, synthetic organic pigments began to take off, gradually replacing mineral pigments. From 1935, La Pébéo took on this futuristic science and the factory at Saint-Marcel was imbued with the scent of beta-naphthol from that point on. The company's cauldrons were fired up, and coal tar, benzene, naphthalene and anthracene were distilled to become organic pigments: a wide range of colours was created. The year 1935 also heralded the beginning of this family adventure, when the young Robert Chaveau discovered the workings of the profession by following in the footsteps of his father Claudius. And when he lost control of the heavy mortar and covered himself with paint... well it was all part of the learning curve! This first experience was enough to stir up his passion for colour, uniting his fate with that of the company.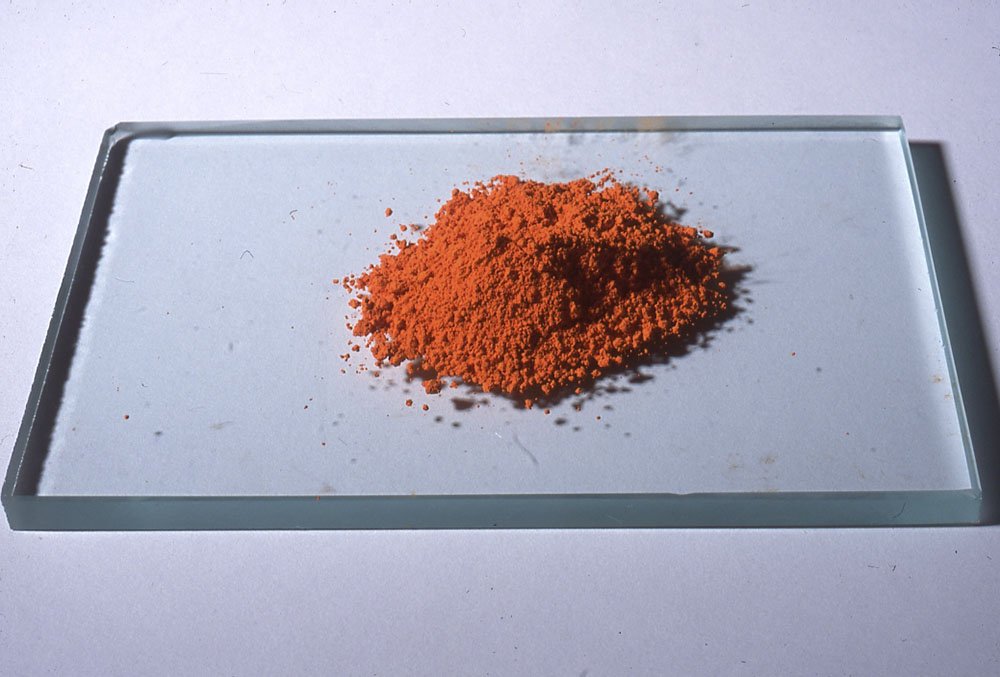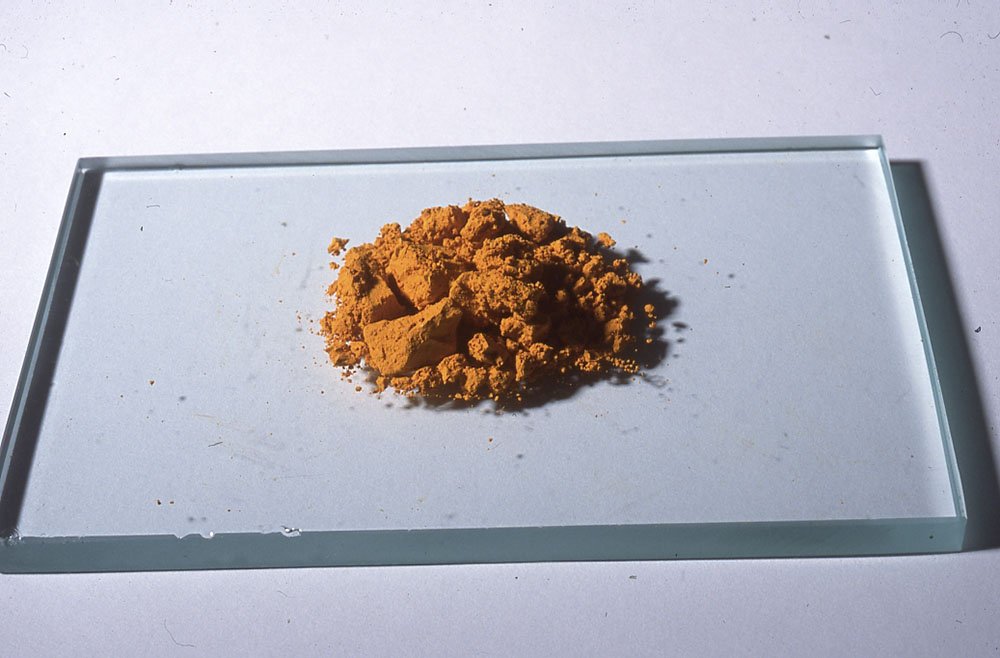 1940: Colour for everyone
When the war broke out, the entire industry suffered from a shortage of raw materials. Inspired and supported by his friend Mario de Andreis, Claudius Chaveau combined chemistry and craftsmanship and thus developed the first colour pans. Requiring few raw materials, this dry process became synonymous with new horizons for Pébéo. Originally intended for children, these tablets were presented in miniature cardboard pans or small metal boxes. These pans would come to be a symbol of a generation.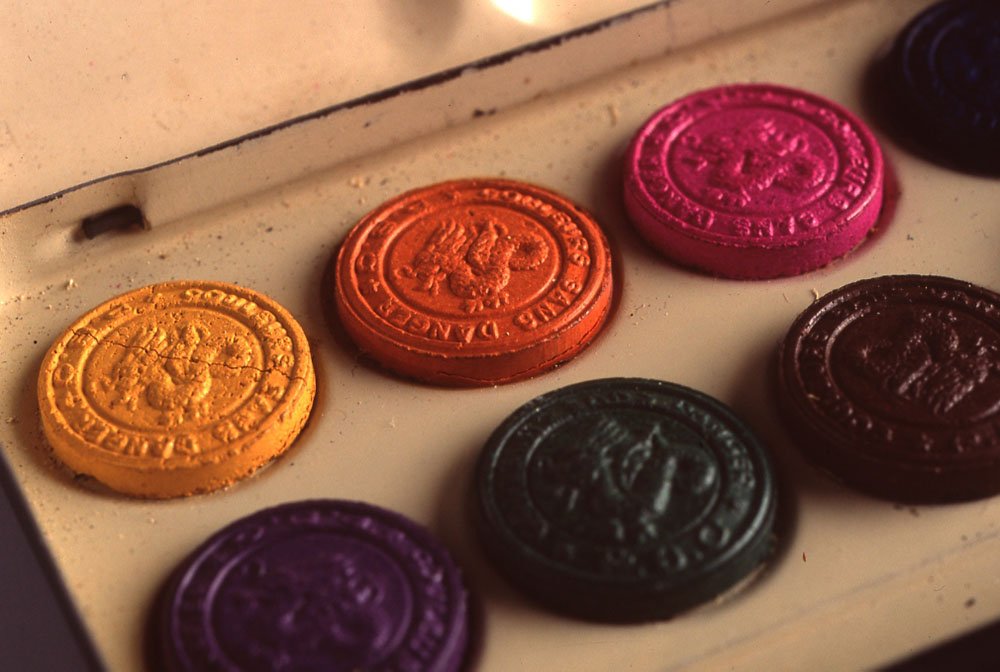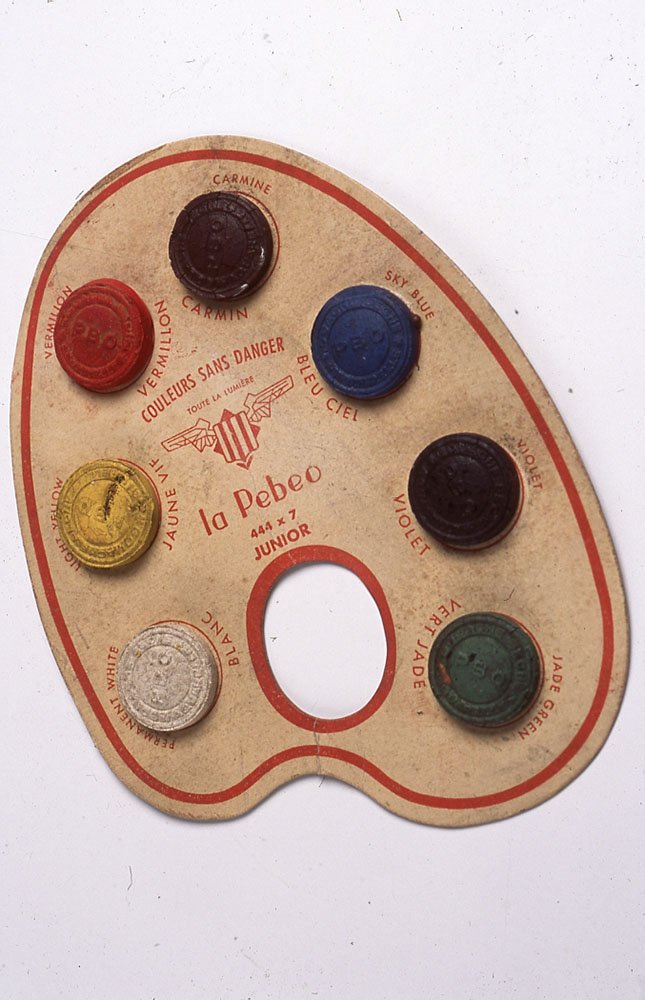 1948: Paint pots, watercolours and gouache
The beginning of the 1950s was synonymous with a new adventure for Pébéo: their scholastic range. From formulation to manufacturing, it was the inauguration of a new type of chemistry. Rich in pigments and offering a remarkable texture and rendering, the paint pots quickly became a roaring success. They were quickly followed by gouache in tubes to the delight of students and art teachers everywhere. It was at this time that Pébéo invested in watercolour paints for the first time, developed with technical and artistic assistance from the watercolourist Charles Blocteur.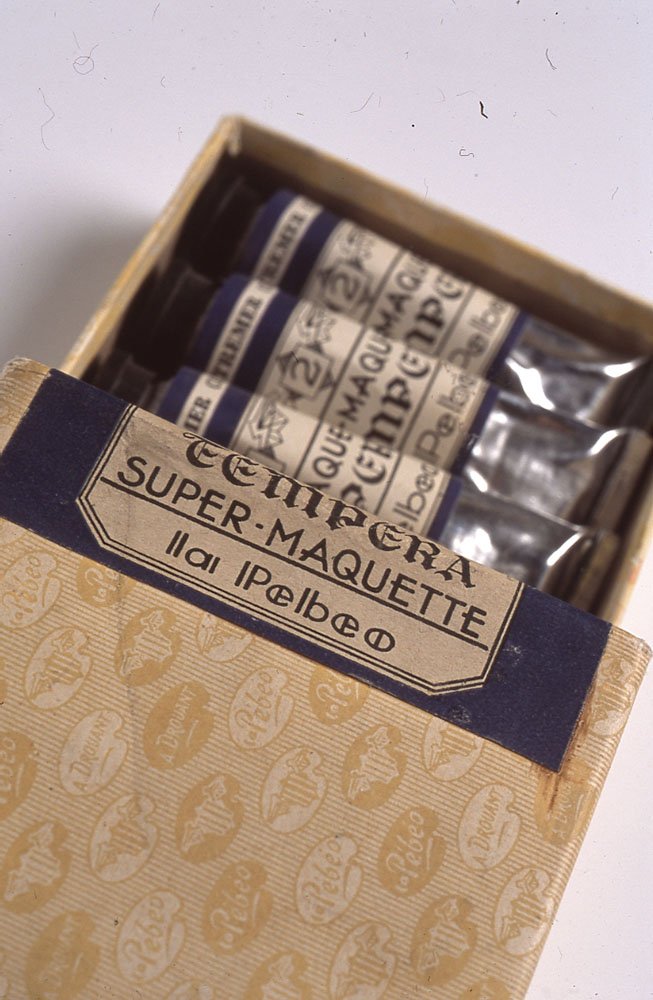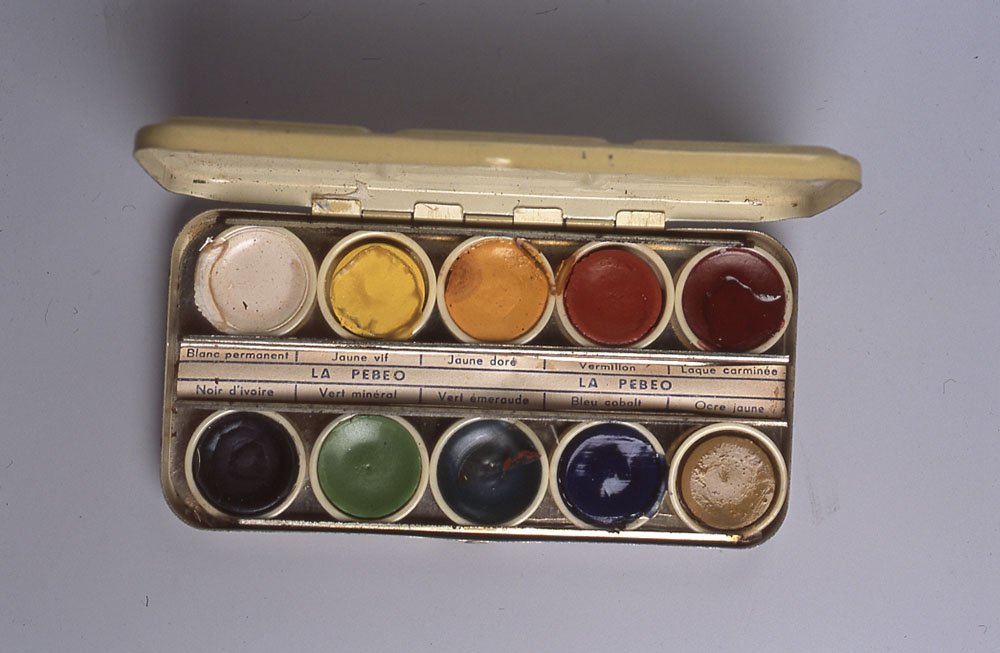 1949: The avant-garde
In his quest for colour, Robert Chaveau began his journey of initiation at Péano, where renowned painters rub shoulders with emerging artists. It was there that he met Pierre Ambrogiani, René Seyssaud and Jean Saussac. His contact with these artists and their stories led him to create a new formula: the "Super Tempera". Strongly pigmented, dynamic in its use, fast drying and close in texture to oil paints, the new "Super Tempera" quickly became a firm favourite among painters. However, commercial success did not follow. A victim of its avant-gardism, the brand was forced to abandon its development. It was not until 29 years later that a similar product appeared on the market: acrylic paint.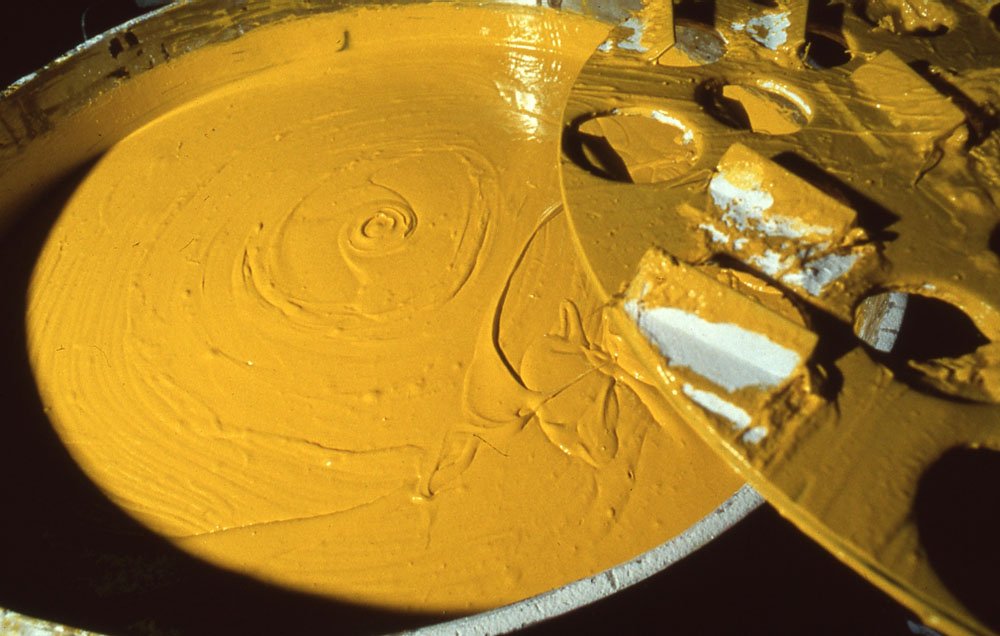 1950: Pébéo discovery
Claudius Chaveau met Célestin Freinet who was a teacher and the founder the Freinet Modern School Movement. The movement's pedagogy is based on the children's own discovery and curiosity. Freinet had previously made various attempts to manipulate powdered colours by adding Arabic gum, trying to plasticize them and even trying to dilute them with washing-up liquid! When none of his ideas came to fruition, he finally visited the Pébéo factory to meet the manager. Together, they conceived a new type of gouache: liquid gouache. Although it was more elaborate than its powder version, it was also much more practical to use because it required no preparation. Packaged in large containers, it was perfectly suited to art lessons and to the free expression feted by the Modern School. This initial dialogue between the two men would continue through the years: their mutual understanding formed the basis of the artistic development of thousands of schoolchildren, and is an integral part of the Pébéo story.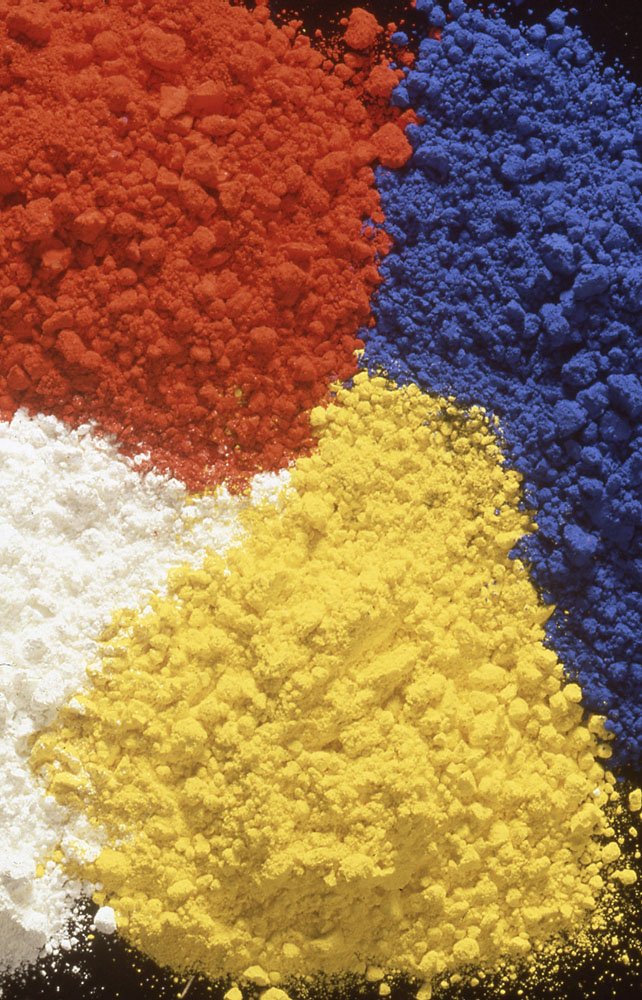 1952-1953: The world of fine colour
In 1952, a new connection confirmed Pébéo's destiny in the world of art. Renowned painter and gallery owner Armand Drouant was also a manufacturer of fine oil colours. Even though artists such as Braque, Gromaire, Soutine, Buffet and Van Dongen were fans of his work, he was eventually forced to close down. Pébéo took over his factory and, in doing so, acquired all of his insider knowledge of the industry. "Having been impasted in hand mixers, the colour is refined on tri-cylindrical grinders: the fineness is proportional to the pressure placed on the cylinders and the number of repetitions. It then undergoes quality checks during manufacture and before it is packaged... " Now equipped with mixers and other granite grinders, Pébéo could finally develop in the sector of fine colours. From 1953 onwards, extra-fine oil gouache "Fragonard" was introduced and was later followed by the Fine Arts varnish range. 1953 was also the year in which Robert Chaveau officially joined the company. He decided to increase the range of organic pigments which had been created a few years earlier. His enthusiasm for colour made its mark on the history of the house: when talking about its manufacture, he spoke of a "loving embrace", where "the filtered and poured solutions (...) merged into each other to become pigment".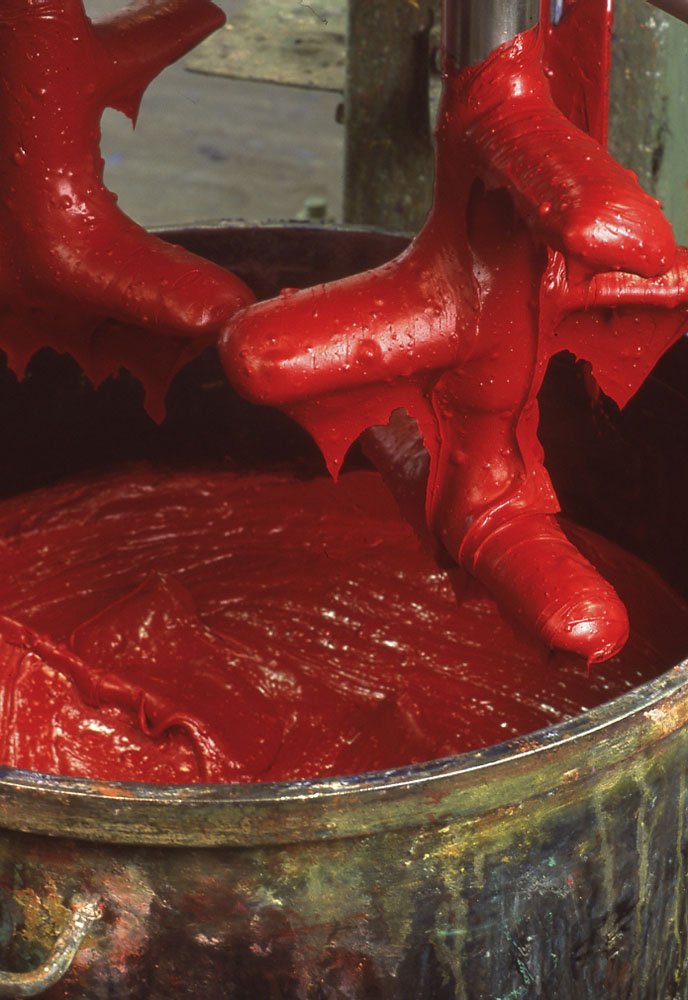 1960: Adventures with textiles
1960 saw a new revolution from Pébéo with the launch of a new range of fabric paints: "Setacolor". Until then, the few products that were available in this area had not been properly developed. Pébéo began to adapt the printing pastes which were used in the textile industry at the time, and thus became experts in fabric paints. Their renown would even reach the Pacific islands. The shimmering colours created by Pébéo charmed the Polynesians who used them to adorn their pareos adding glitter, shine and fluorescence. It also marked the birth of photo-solarisation, a process which consists in applying a diluted colour onto a piece of stretch cotton, before applying various layers in different patterns. By exposing the piece to sunlight, the prints then appear in reverse pastel tones, contrasting with the surfaces exposed to the sun which appear saturated with colour.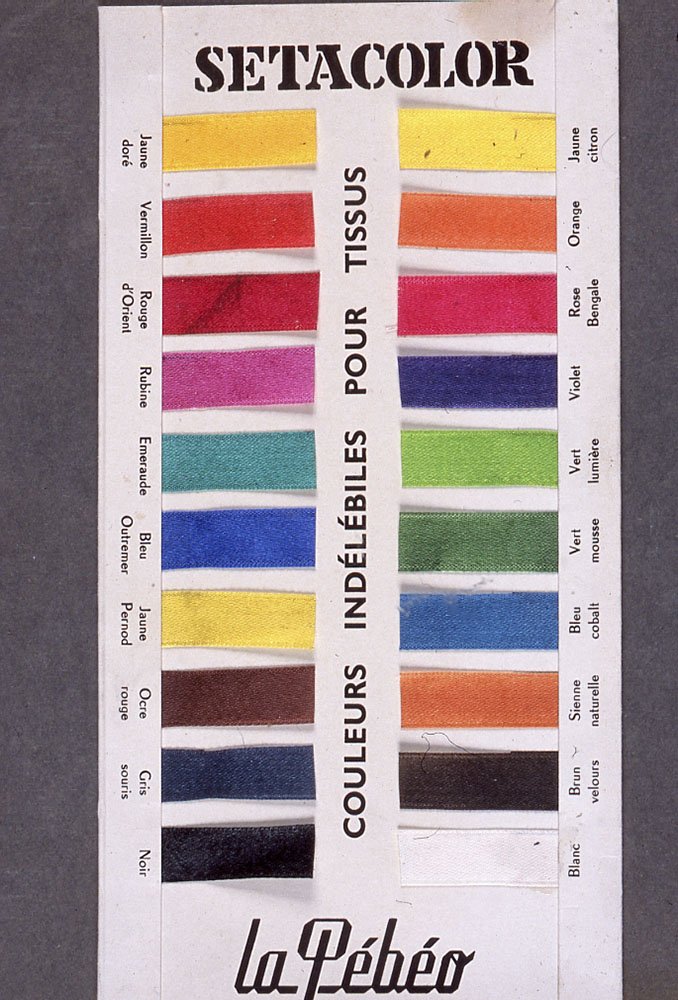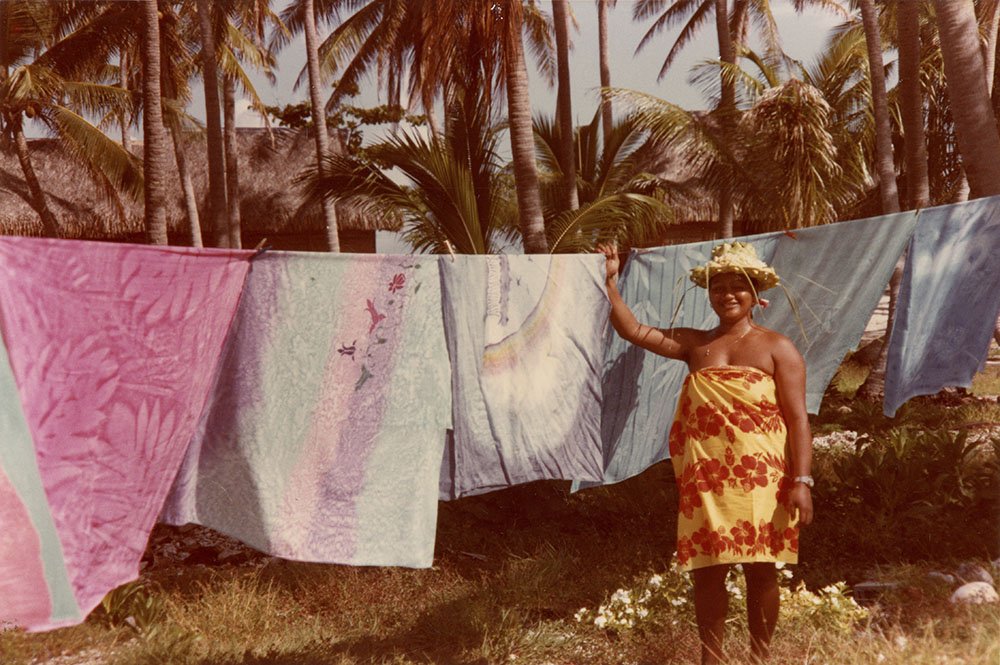 1961-1965: Searching for substance
Motivated by a desire to stand out from the competition, Pébéo's laboratories intensified their imagination and invention: ultra-concentrated gouache for dilution, gouache for finger painting ("Tactilcolor"), markers for drawing, and even paints in the primary colours as inspired by Isaac Newton. These advances were then followed by refillable markers, which were loved by both artists-in-the-making and veterans, like the American painter Gordon Onslow Ford, who went as far as to visit the factory to compliment Robert Chaveau on their lightfastness. Pébéo never stopped learning, always searching for a deeper understanding of their field. This unequivocal passion would lead the in-house chemists to accomplish a series of feats in the ancestral practices of ceramics and vitrail stained-glass. Fascinated by the techniques he had discovered in the workshops of the painter and ceramist Salvado, Robert Chaveau developed the first La Pébéo ceramic paints, whose exceptionally hard resin enabled the creation of highly decorative undercoats and reliefs. Colours and varnish created for vitrail would follow soon after. These were also inspired by a chance encounter. Not far from the Saint-Marcel factory, a man named Chauvel, alias Brother Antoine, would meet Claudius Chaveau: he was looking for solution that was both ingenious and inexpensive for the stained-glass windows in his church at La Valbarelle. The collaboration between the two men led to the development of a new range, and thus Pébéo added a new string to its bow.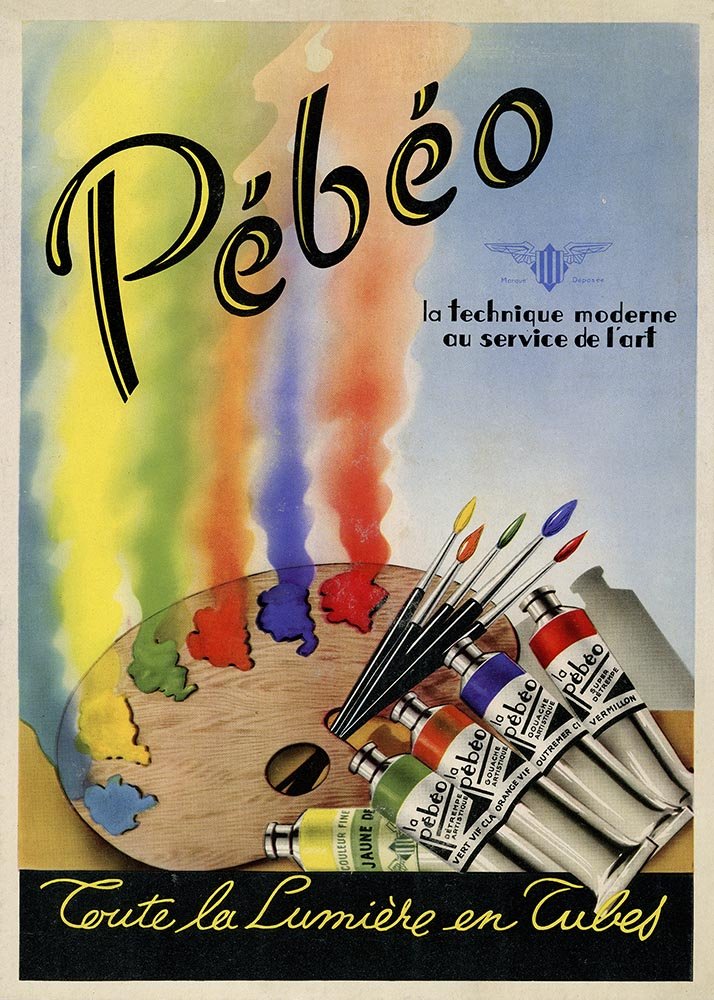 1969: The graphic conquest
While its scholastic department continued to grow, Pébéo wanted to improve the quality of its markers. To this end, they sought help from a booming sector: graphic design studios. Claude Merle, a printer, photoengraver and talented creative, encouraged the house to create a Graphic Arts department. Their collaboration would lead to countless innovations such as drawing ink, India ink, and the famous "drawing-gum", an innovative product that has received renown through the generations. It was also the debut of their range of products for colour and black & white photo retouching, which reached its peak in the 1980s.

1970: La Pébéo becomes Pébéo
Entering this new decade, Pébéo held on to its identity but dropped the La from its name. It was a time for reinvention. While craftsmanship passed the baton to advanced chemistry, marketing was busy gaining ground. Increased globalization called for a change to the company's name. Previously identified as a small, family-run business, the new brand identity allowed Pébéo to increase its visibility and cross new borders.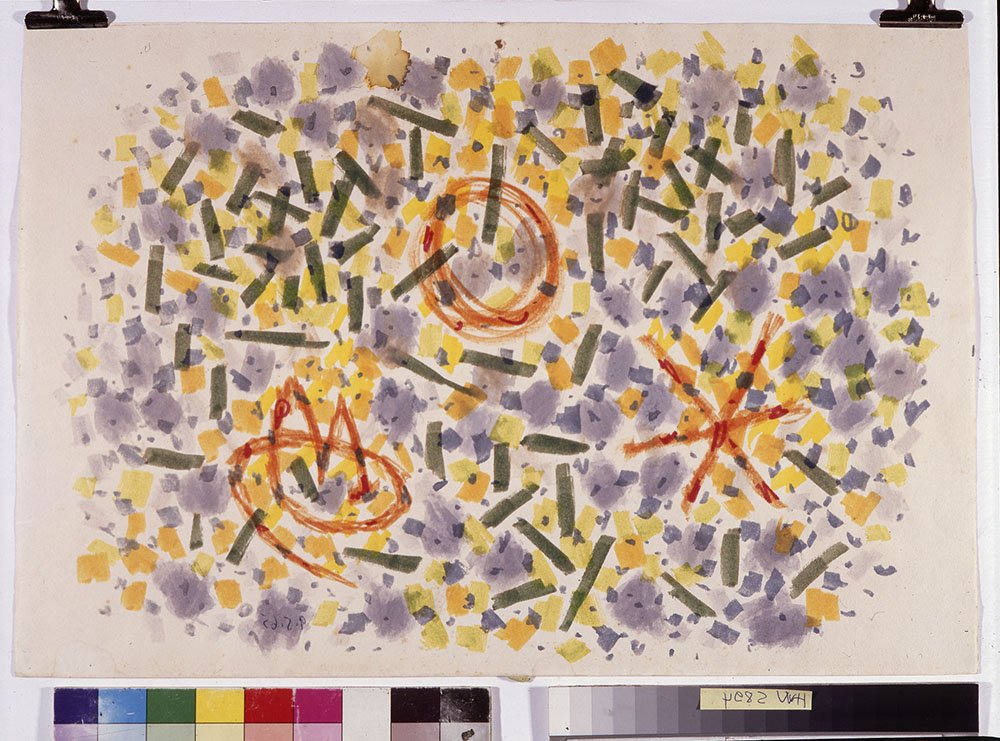 1975: Comprehensive growth
When Pébéo passed the milestone of one hundred employees, the time came to restructure its activity. Faced with ever-increasing international competition, the house decided to cease creation of pigments and focus on the development of the Fine Arts range. Extra-fine watercolours were the next innovation. Rich in pigment and offering exceptional dilution and flexibility, this "moist" colour met with immediate success.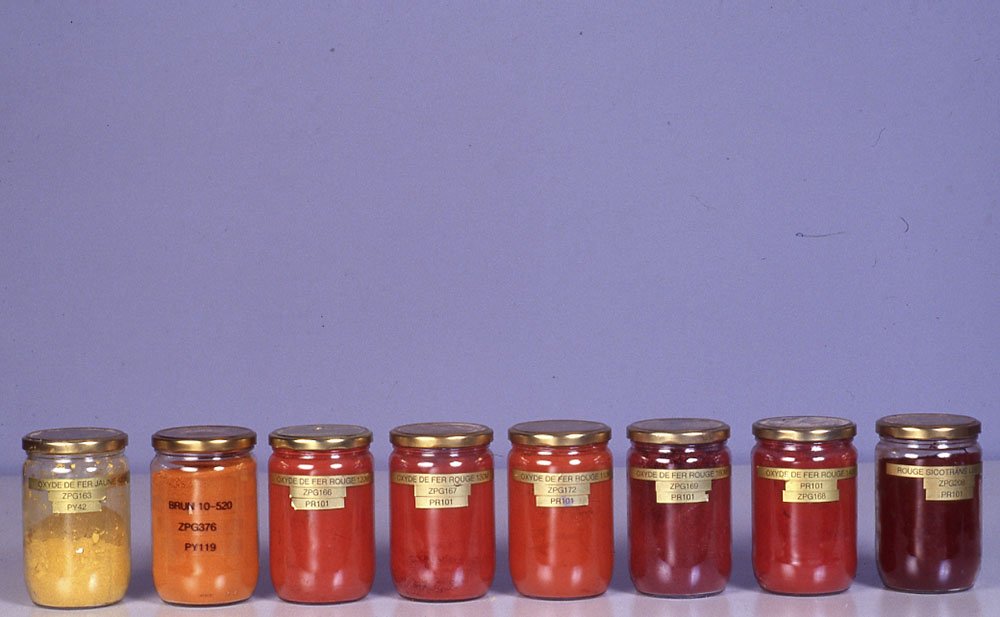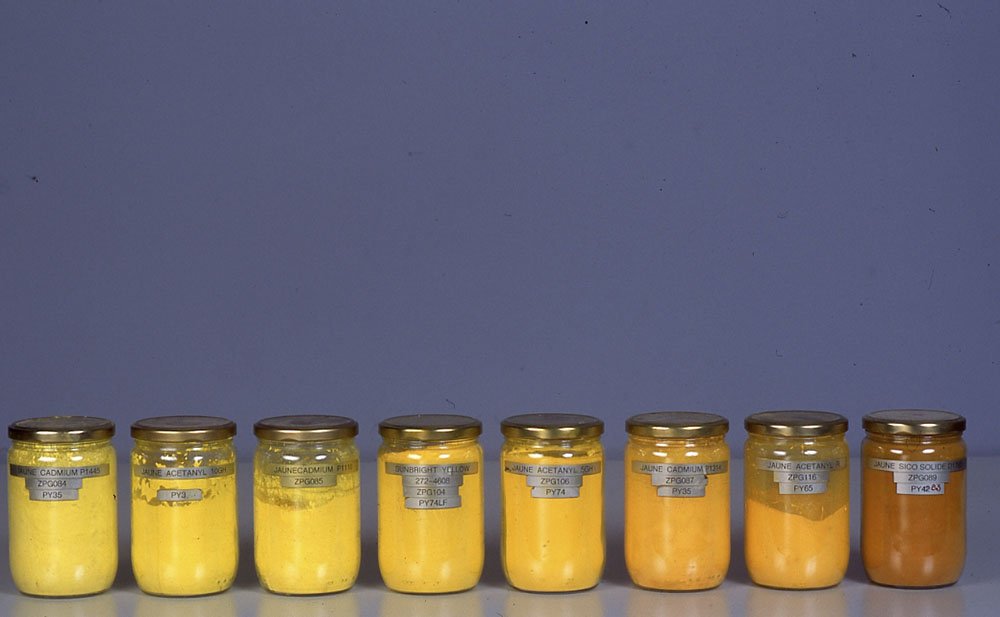 1977: Pioneers of "Made in France"
Born in Mexico in the 1950s, acrylic paints were the result of a collaboration between chemists and painters, in search of a flexible and UV-resistant paint that would allow artists to paint frescoes with greater ease. Quick drying and easily diluted with water, acrylic paints removed many of the restrictions typically faced by artists allowing free rein to their creativity. Echoing the modernity and dynamism of Pébéo at the time, it came as no surprise that the house embarked on the production of these new acrylic paints. In 1977, Pébéo offered the first acrylic paints which were entirely produced in France, establishing itself as a pioneer of "Made in France". Its inauguration was accompanied by a nationwide competition: the "Prix Acrylic" or Acrylic Prize, the starting point of such artists as Gérard Lainé, Jean Gasnault, Nicole Bottet and Jean-Jacques Surian.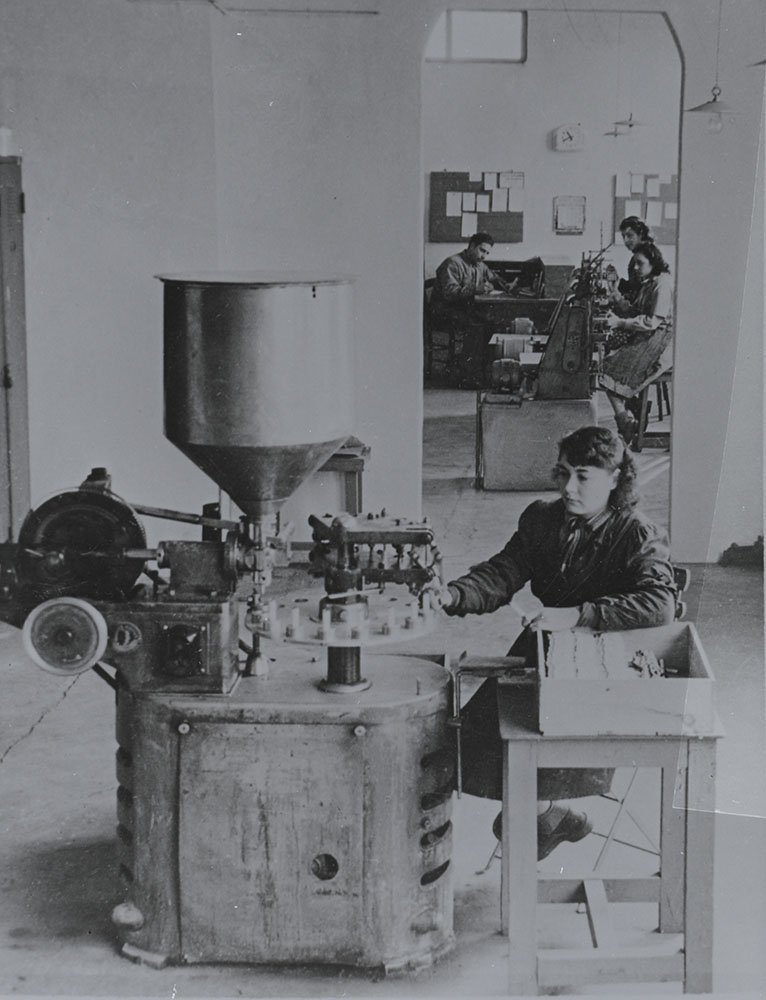 1981-1983: An international watershed
Originally established in Mediterranean and French-speaking countries, where its scholastic range was very popular, the 1980s opened up new opportunities for Pébéo: the company turned its attention towards international development. The arrival of Eric Chaveau (the son of Robert and grandson of Claudius) within the company would mark a turning point in Pébéo's presence abroad. Having studied chemical engineering and management, he set out to develop the company's export strategy. His ambitious goal would be a success: in just a few short years, Pébéo succeeded in building a reliable distribution network and adapting its offer to different countries. All this without compromising the quality of their products. This era was marked by exponential international growth, with 40% of production marked for export. This ambition led to the creation of subsidiaries in Denmark, Italy and the United States.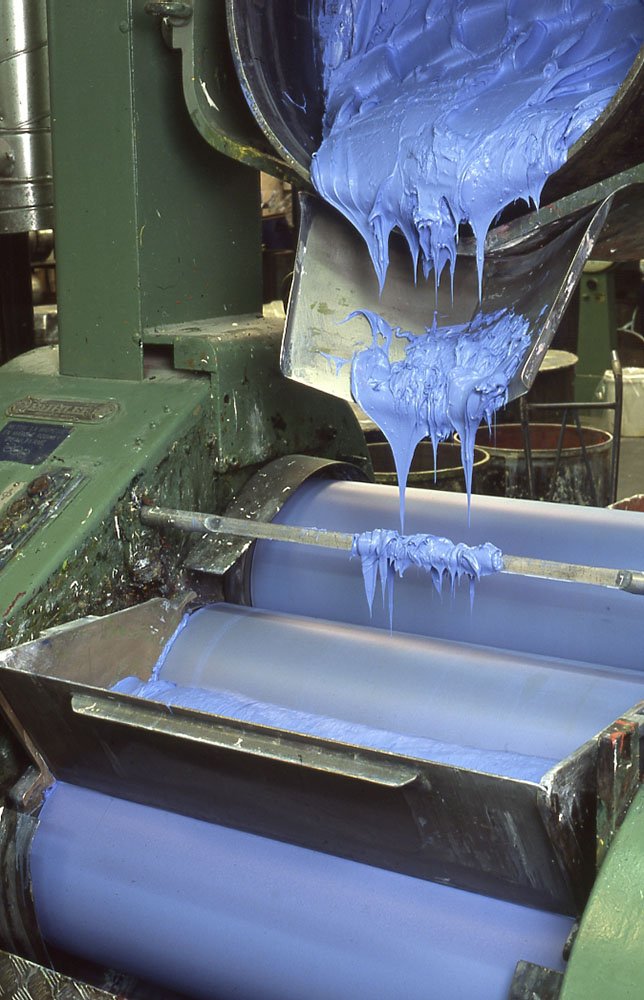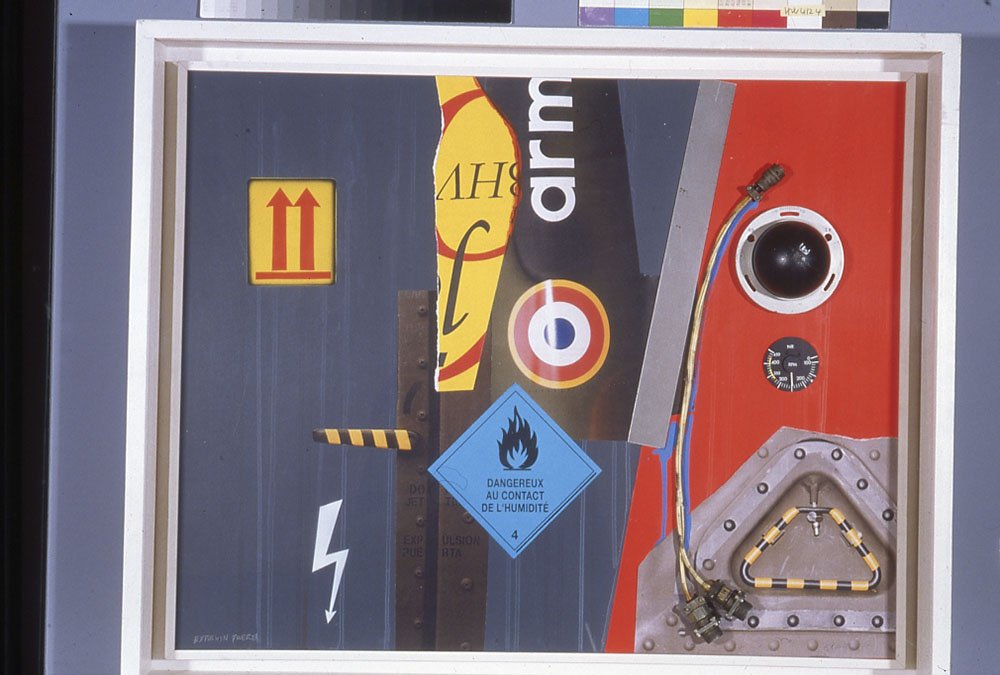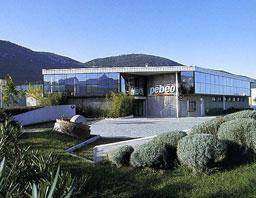 1989: New headquarters, new horizons
With the demand for exports increasing, Pébéo's laboratories became more and more cramped. The success of Pébéo's products around the world, and the resulting rate of production, forced the company to rethink its location. While Pébéo's legacy began in Saint-Marcel, their future would be in Gémenos. Designed by architect Maurice Sauzet, the new Pébéo headquarters was inspired by Japanese architecture. Looking out over the hills of Gémenos and beyond, it has come to reflect both the modernity and innovative values of the company. Conceived to consider both quality of work and quality of life, it was designed to provide a new impetus for the company.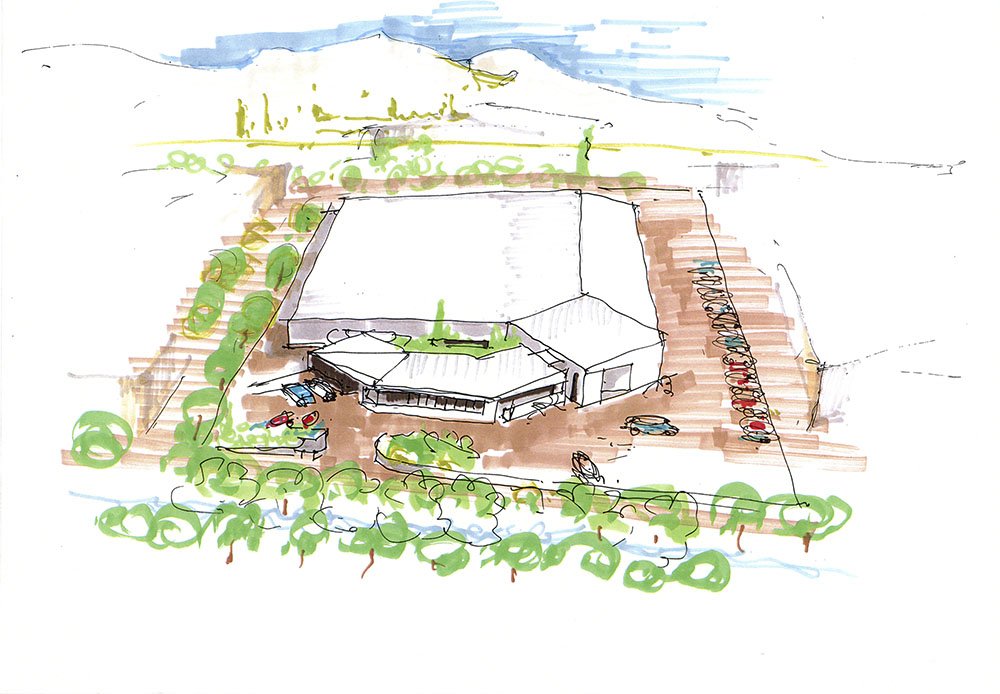 1993: Research and innovation
For Pébéo, the 1990s began when they won the Namta innovation award for their 100ml transparent plastic tube design for packaging acrylic paints. At the same time, another breakthrough was revolutionizing the industry: information technology. Over time, many products become obsolete, eventually leading to the closure of Pébéo's graphics department. Known as much for their ancestral technologies as their cutting-edge research, the Pébéo laboratory was selected for the European Commission research program known as "Crisatel". Alongside the laboratories of the Louvre and the National Gallery in London, Pébéo participated in the design of a high definition image storage and management system, which would allow non-destructive access to multispectral images of exceptional works of art.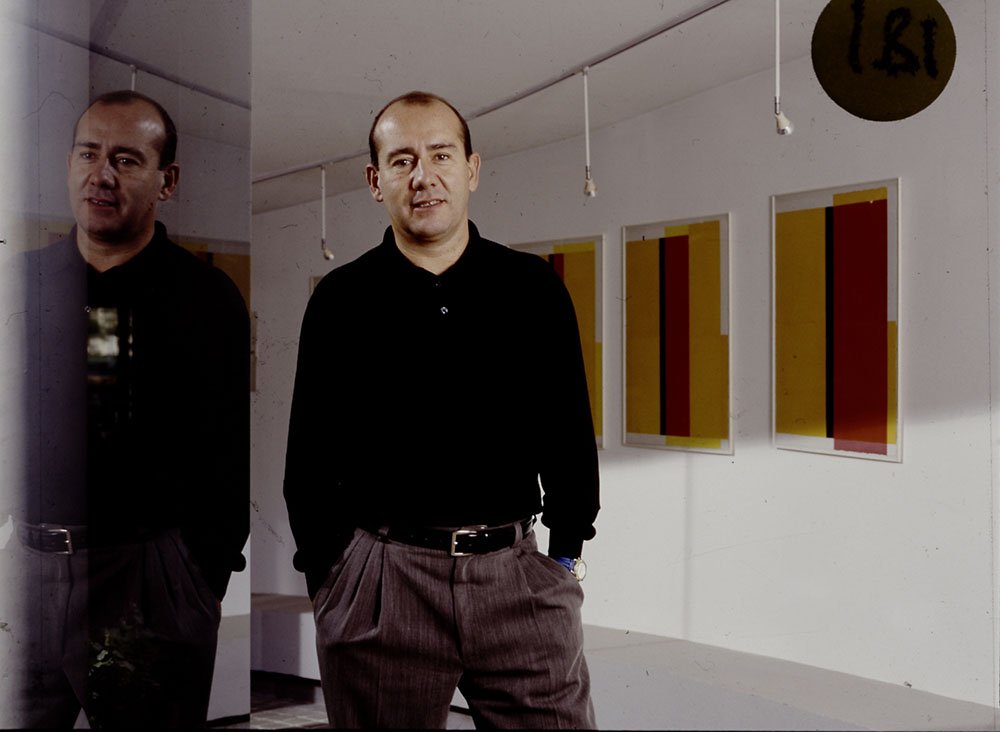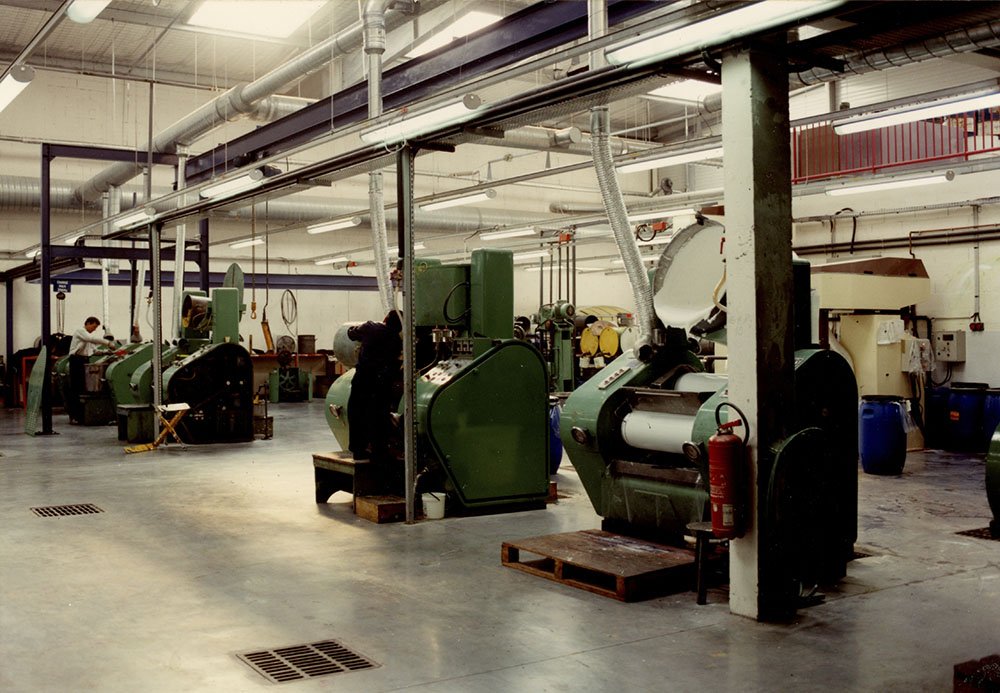 1995: Tradition and rebirth
Eric Chaveau succeeded his father Robert as head of the company. He would confirm the company's dedication to innovation and creativity: "We are not afraid to take risks. Artists take more risks than we do, and we must help them to live up to their dreams." Consequently, Pébéo became the French leader in colour for the arts, education and leisure: each year, the brand produced 1,500 tonnes of paint of 3,500 different types along with 10 million tubes and a further 10 million bottles! 1995 also marked the inauguration of the new site at Gémenos, which, houses a state-of-the-art laboratory within its 5,000m2 complex. The previous site was transformed into a showcase for their activities and encourages the company's patronage programs via a contemporary art space.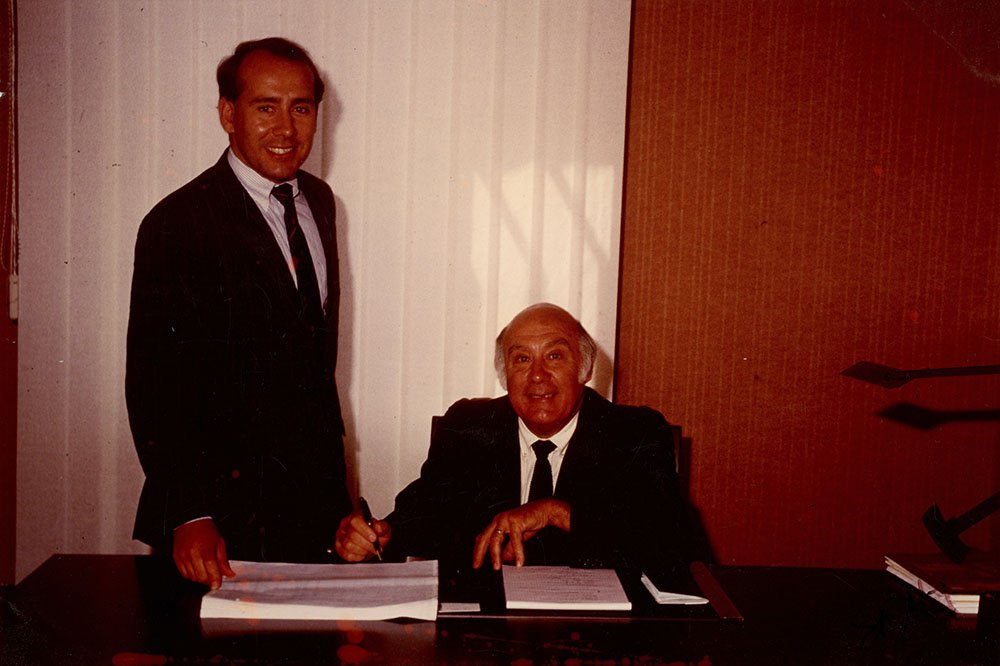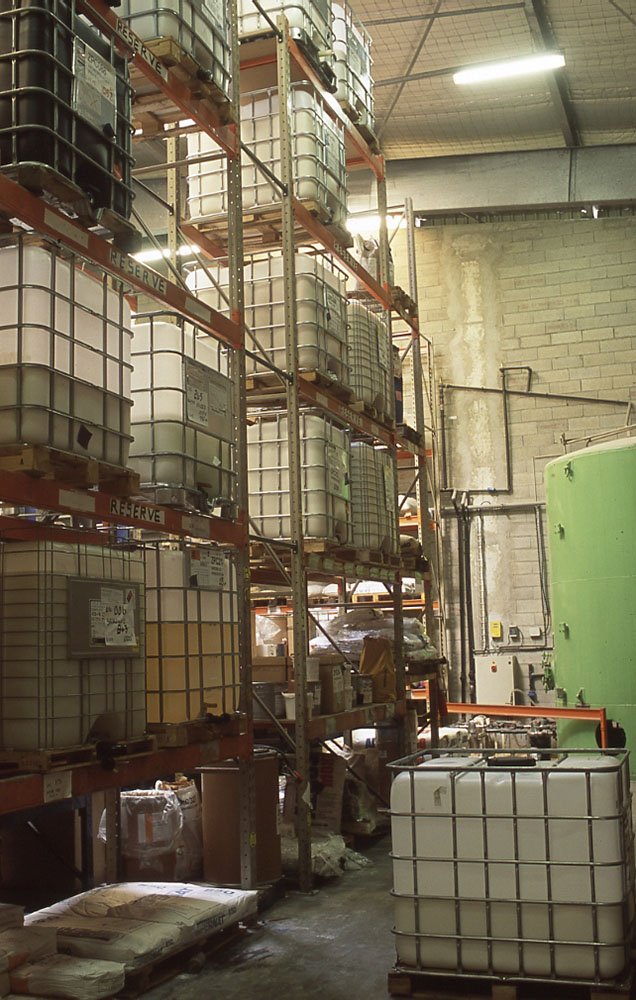 1996: The Pébéo Summer Fête
Driven by the desire to bring art to life on an international level, the company invited art students from all over the world to this new event. United by a common idea, Pébéo offered them an unprecedented medium with which to work: shipping containers! The event was the Pébéo Summer Fête which took place over three days on the beaches of l'Escale Borely and Marseille. These "floating" works of art bore messages of hope and creativity and travelled around the world, from Marseille to Hong Kong via Hamburg, Abidjan and Bora Bora. The same year, Pébéo received the Cézanne prize for logistics after undertaking a complete overhaul of its shipping chain and optimizing its efficiency by 60%: the range of 6,000 items and colours offered by the brand would be shipped from the parent company from that point onwards.

2000-2005: A new dawn
Enjoying high demand and in order to adapt to an increasingly international environment, Pébéo looked to its structure: new production facilities were launched in Tunisia in the Zaghouan region, which support the packaging and assembly of the products manufactured in Gémenos. The creation of this new department enabled continued availability of Pébéo's scholastic range which had been declining in profitability. Thus, this key part of the company's history could continue to delight schoolchildren all over the world. This international dynamic was mirrored by the creation of a production site in Kunshan, located 50 km from Shanghai, following the same model as the parent plant in Géménos. The establishment in China was a success and, in 2005, Pébéo was honoured by its adoptive city. Perfectly optimized and designed on a human scale, these new sites offered a new perspective, leading to the development of products that have become emblematic for the brand, such as the "Atelier" cases, the "Arti'stick" range, or even "Touch": a multi-support pen whose crystal, gloss, volume, pearl and metal variants offer endless possibilities to artists. Despite undergoing extensive international expansion, Pébéo never forgot its roots: immersion in world of the arts from their home in Marseille. In 2003, the house contributed to the foundation of the association "Mécènes du sud" ("Southern Patronage"), whose objective is to offer alternative aid to artistic projects through innovative collective action. With his belief that contemporary creation nourishes the collective imagination and innovation, Eric Chaveau became the association's president in 2005.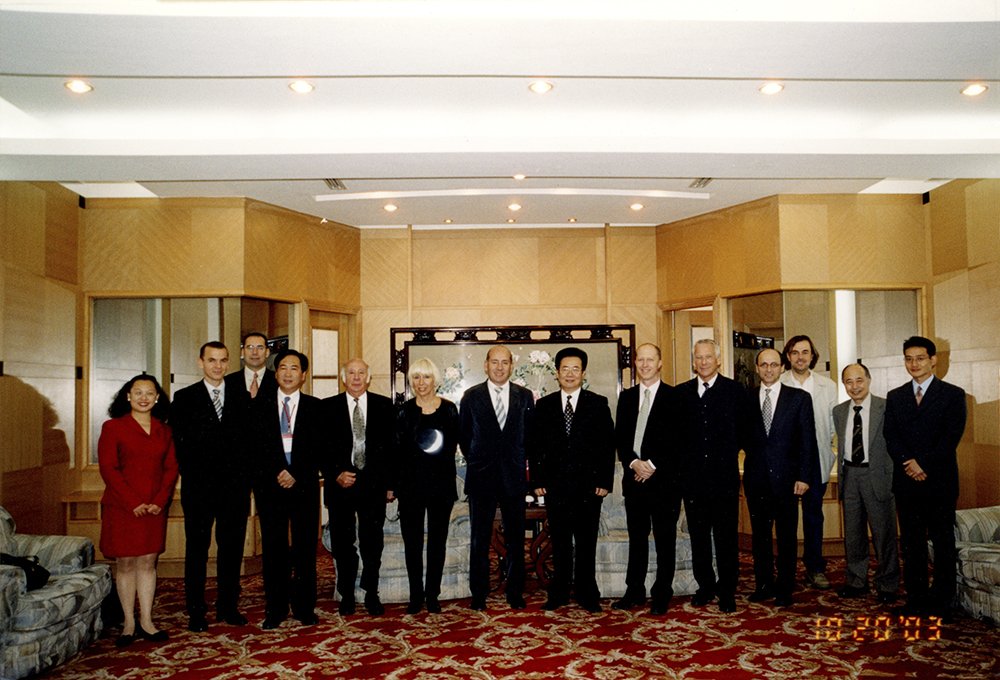 2007: A crowning year
For Pébéo, 2007 was a year of distinction. They were named Best French SME in China. Pébéo was also named as a "Living Heritage Company": a mark of recognition from the French government which rewards French companies with excellent artisan and industrial savoir-faire. For Pébéo, this would reward 80 years dedicated to quality and innovation in the service of art and creativity. It also honoured the people behind Pébéo's success: passionate creators striving to make so much more than just paint.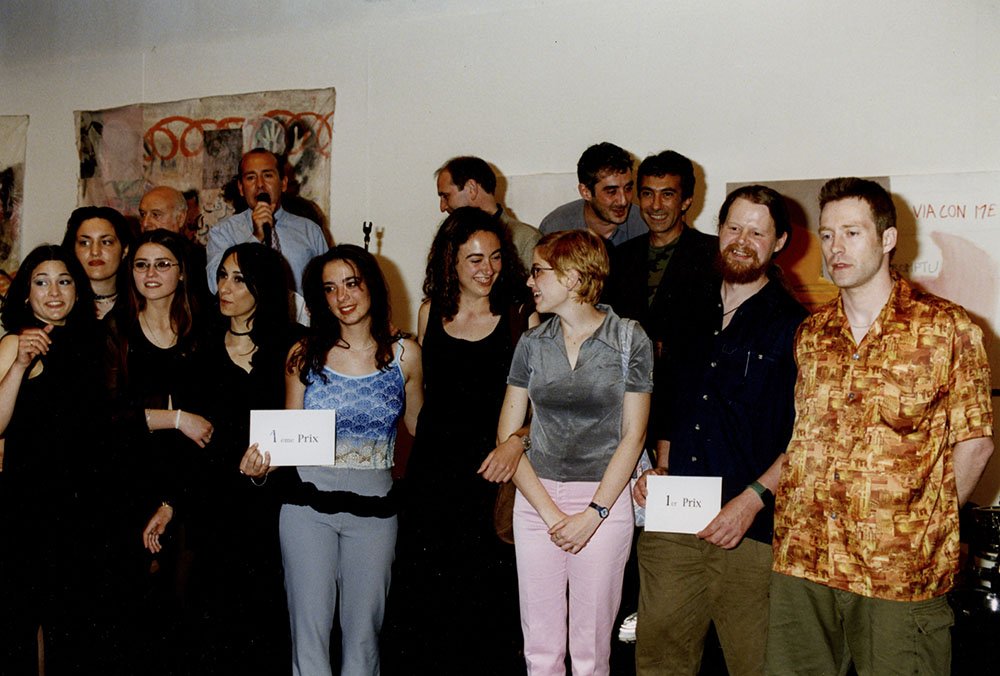 2009: Innovation at the service of imagination
This era would herald a new trend: interior decoration. Previously reserved for specialists, Pébéo contributed to its popularity by creating the accessible "P.BO Déco" range. Somewhere between creative leisure and traditional technique, the ultra contemporary colours as well as innovative and intuitive kits appealed to both amateurs and enthusiasts, allowing them to update their interiors in new ways. In a perpetual quest for the colours of the future, Pébéo continued to reinvent itself. Introduced in 2009, the DYNA colours are a perfect example. Reactive to light, their innovative pigments offer shine and dynamism for an enhanced modernity. Available in both oil and acrylic, they seduce even the greatest artists, such as Robert Combas who has praised their versatility (see his interview here). Starting as a manufacturer of colours, Pébéo gradually became a haven for artists. Leaving its mark on the art world, Pébéo then began to increase its patronage through organizing and participating in diverse events such as the Cow Parade (2007), the Affordable Art Fair in Beijing (2008), or the Pébéo Bus, which departed to meet Spanish art school students in 2009.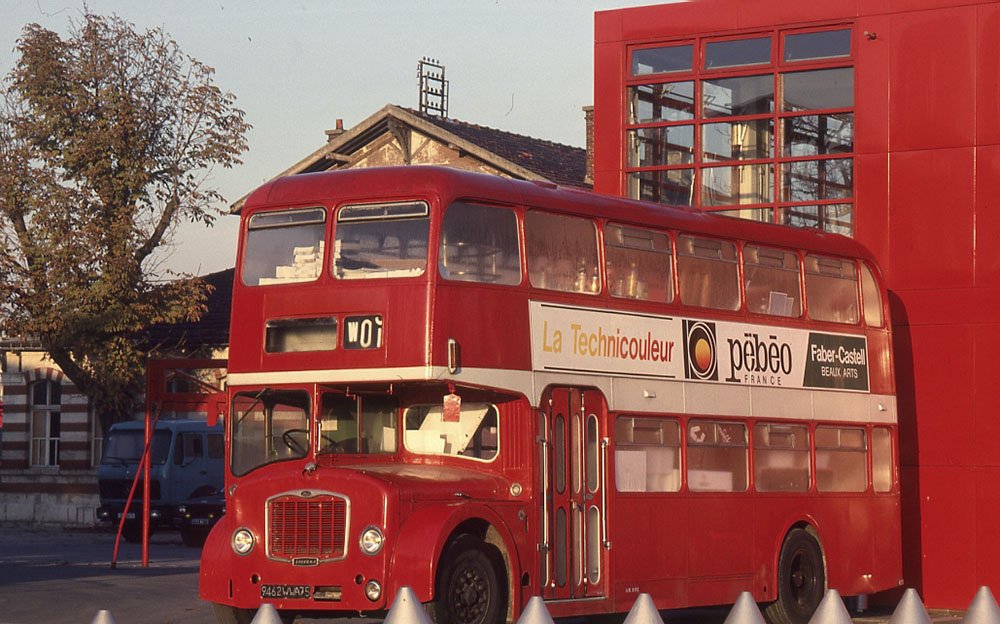 2011-2018: Research and patronage
Pébéo moved into its fourth generation with Antoine Chaveau, and the company focused more than ever on contemporary artists, through new collaborations, sponsorship and patronage and organization of competitions and events. As a Patron of monuments at the Grand Palais and also of the Louvre.fr website, Pébéo continues to pursue its vocation by developing educational content: an introduction to artworks, a starting-point for creation and a point of reference for different artistic techniques. The Espace Pébéo was inaugurated in Géménos in 2012. This space is a living tribute to colour and to those who create it and is dedicated to cultural mediation. It offers a behind-the-scenes look at Pébéo's inventions, history and the talented people who are part of its story. In the years that followed, Pébéo invited the Japanese artist Tomosuke Nakayama (2014) and Yigit Yazici (2015) to take up residence in the home of colour. In 2013, Marseille was elected European Capital of Culture. To mark the occasion, Pébéo welcomed Marie Angeletti, who would immerse herself in the heart of the company for nearly six months. Conceived as an artistic bridge between the two centres at Géménos and Kunshan in China, her work focused on the human side of Pébéo, inviting the employees to enter into the creative process of a collaborative piece of art. Spreading their patronage beyond the French border, Pébéo inaugurated a space dedicated to painting in London in 2014. Artists from all over the world were invited to discover Pébéo's new patented products. The "Fantasy Prisme", "Fantasy Moon" and "Mixed Media" ranges were created at this time, as were the "4Artist" markers: new products offering unique versatility, and Pébéo was once again rewarded with the Namta prize (2014) for its innovative character. Through these multi-media ranges, the company once again pushed the limits of creativity, uniting their chemical know-how with the imagination of an artist. While art was previously constrained by convention, these novelties dare to group new techniques into an infinite number of combinations, breaking the rules of colour and opening up new and unprecedented possibilities. Crystal resins, vitrail stained-glass paints, lead mounts and gold leaf alongside colours with every effect imaginable: opalescence, transparency, gloss or relief. There are no limits. The possibilities were such that the creation of these ranges led to the launch of a dedicated magazine, as well as the annual "Mixed Media" competition which was inaugurated in 2016.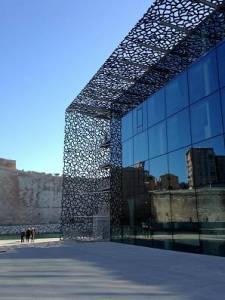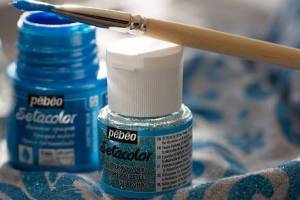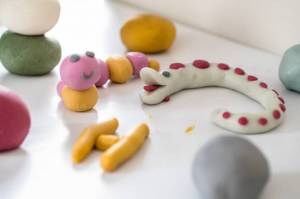 2019: Colours that stand the test of time
In the year 2019, Pébéo celebrated a century of its own brand of savoir-faire, of colour and innovation and a world of art, creativity and curiosity. A century spent reinventing itself and pushing limits, a century defined by the objective to inspire passion, awaken the senses and open minds to colour and the world of art. With its experience in patronage, it seemed only natural that this historic anniversary led Pébéo to organize an international competition. More than 1,500 artists registered for the event, culminating in a semi-final in Paris, a final in London and a travelling exhibition around the world. Thus followed a series of events and demonstrations on the streets of London, where Pébéo invited a group of internationally renowned contemporary artists to create in the Brick Lane neighbourhood of Shoreditch. This unique playground and Mecca of street art hosted the works of Frak One and Said Dokins who showed off their fine calligraphy alongside a mural by Frank Pelegrino and Ludovilk Myers. These artists were brought together for the first time. Korean artist Young-Sung Kim also organized a conference on his work in hyperrealism, while Nancy Wood offered a study on her techniques using resin. For Pébéo, 2019 was also an opportunity to perfect its educational vocation. Hosted by Fred from the BeauxArts.fr channel, the "Pébéo Art Academy" made its debut on Youtube. The channel features tips, advice and tutorials in videos aimed at anyone who is passionate about art, whether professional or not. For Pébéo, this centenary symbolizes sustainable development. Supporting the artists of today as well as those of tomorrow, the house inaugurated a 100% natural modelling clay and its first organic plant-based inks. Respectful of both younger generations and the environment, these products are based on plant-based pigments and are organic and non-GMO as well as gluten free, solvent free and 100% vegan. Pébéo remains fully committed to their objective to use their industrial know-how to inspire and provoke curiosity now and in the years to come. This history has been written by each and every art enthusiast.