The price
Art-o-rama is produced by
Fræme
, in co-production with
La Friche la Belle de Mai
, held in Marseille every last weekend of August. Pébéo, which has supported this major event in the past, has been supporting the creation of the Pébéo Painting Prize every year for the past 3 years. "We want to shed light on painting, which has sometimes been a bit forgotten by contemporary art but is reclaiming its place, as we saw in the 2021 edition," explained Eric Chaveau to AFP. This prize takes the form of the acquisition, up to 10,000 euros, of one or more works that will enrich the contemporary art collection focused on painting that Pébéo has built over the years through its support for artists and creation.
A high-quality jury and rich debates.
The choices were made by a jury, praised for its quality by Eric Chaveau, composed of Kathy Alliou (Head of the Department of Scientific and Cultural Development at the Beaux-Arts de Paris), Elena Sorokina (curator), Isabelle Reiher (Director of the Olivier Debré Contemporary Creation Center), Nicolas Laugero-Lasserre (Director of Icart, founder of Artistik Rezo, ART42, and Fluctuart), Thérèse and Eric Eludut (editors of GraffitiArt magazine), Patricia and Eric Chaveau (Director of Communication and President of Pébéo). The debates are lively.
Pébéo Prize for the 2023 edition :
The prize was awarded to the artist Nils Alix-Tabeling, represented by Public Gallery: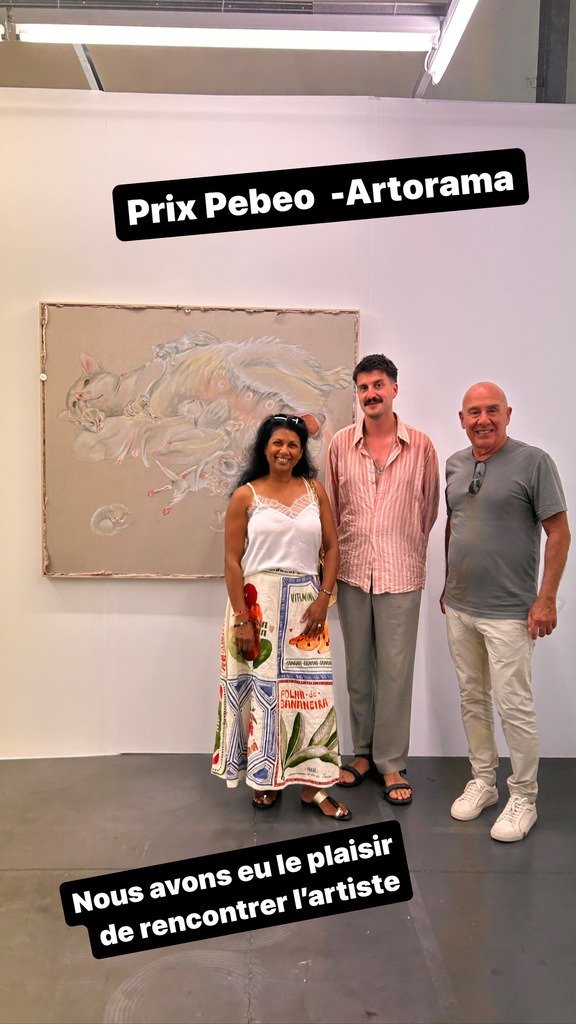 Nils Alix-Tabeling (born in 1991 in Paris, France) lives and works in Montargis, France. His practice encompasses sculpture, performance, video and sound installations, writing, and his own conservation projects. He holds a master's degree from the Royal College of Art, London, UK. Among his solo exhibitions are 'Together at Last!... Pierrot et Arlequin dans une fantaisie rurale' at Liste Art Fair, Basel, Switzerland (2021) and the performance 'Passiflore Incarnée, Printemps-Été Autumne-Hiver' at Palais de Tokyo, Paris, France (2019). He recently curated 'Fly, Robin, Fly,' a group exhibition at Mécènes du Sud, Montpellier, France (2021). He is represented by Galerie Piktogram in Warsaw, Poland.

The oil and gouache paintings he creates are a natural extension of his solo exhibitions, presented at Parvis Scène Nationale Tarbes Pyrénées and Dortmunder Kunstverein, both in 2023.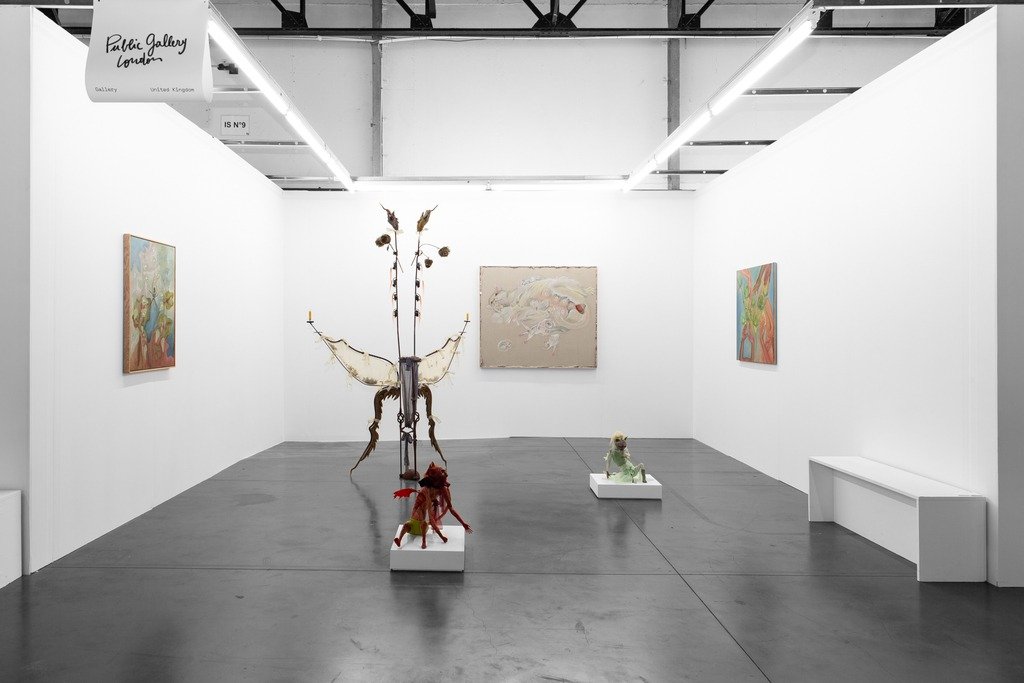 Alix-Tabeling's presentation celebrates medicinal plants, animals, minerals, natural cycles, and life forces, while implementing a radical activist ritual in which performative gestures, including plant concoctions and vivid, erotic, and fantastical imagery, come together to explore ideas about ecology, body politics, and sexual freedom. Symbolically summoning the spirits of past political activists, often homosexual or feminine, who rejected patriarchal or fascist discourses, he works with elements of science fiction, fashion, historical narratives, shamanism, and drag. His works exist at the boundary between fiction and reality, challenging body images and creating new physical possibilities by blurring the line between objects and living bodies, between humans and animals.