INTERNATIONAL COMPETITION URBAN ART
PÉBÉO URBAN ART PRIZE A UNIQUE EXHIBITION
Putting the spotlight on up-and-coming street artists

From 29 May to 13 June 2021, Fluctuart will host the PÉBÉO URBAN ART PRIZE exhibition which brings together the works of 36 emerging artists from the street art scene, who were discovered during the 5th edition of the international MIXED MEDIA competition.
Since 2016, the MIXED MEDIA competition has encouraged the discovery of emerging talents from the contemporary art scene. For this fifth edition, the competition is bringing its focus to urban art.

The prize is organised by Pébéo, the colour makers, and its primary objective is the promotion of French and foreign artists. The competition is open to artists from the street art and graffiti scene, spanning all techniques (painting, stencilling, collage, mosaic, sculpture, etc.).

An international competition to set off sparks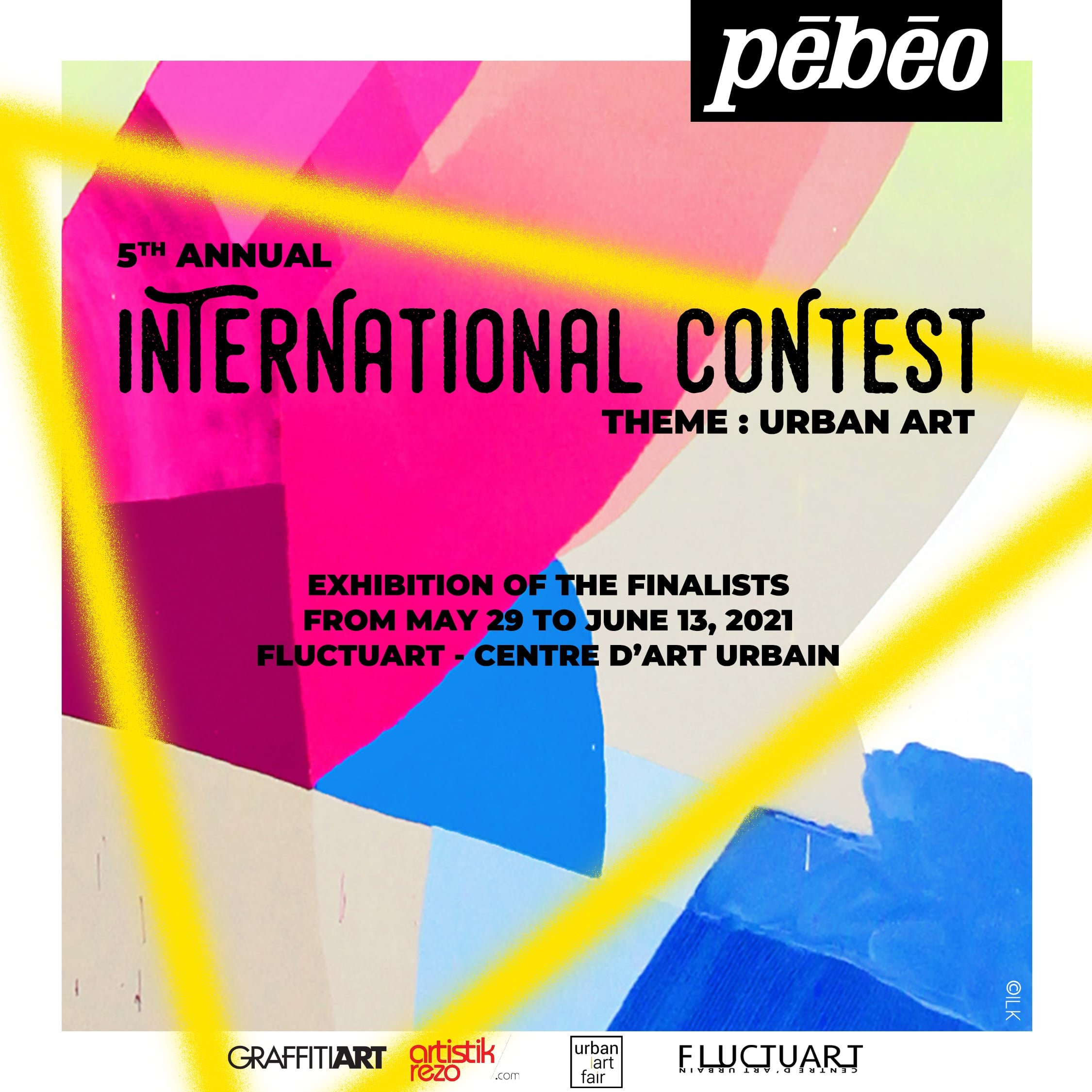 International competition edition 2021
The application process took place over 3 months and ended on 15 March with 450 participants. 36 artists from 20 countries were selected and their work will be exhibited at Fluctuart from 29 May to 13 June. On Tuesday 8 June, the four winners have received the following prizes:

1st prize : 5 000 €
2nd prize : 3 000 €

3rd prize: 2 000 €

3rd prize Co-winner : 2000 €
Encouraging artistic creation
This 5th edition of the MIXED MEDIA competition, open on an international scale, is a meeting place for artists who like to use the mixed techniques developed by Pébéo: mix, innovate, draw, paint, paste using different paints and products with innovative effects... this goes beyond your typical artwork! Unprecedented works, created for this special occasion, will be presented in an exceptional setting dedicated to urban art on the Seine: Fluctuart.
THE MIXED MEDIA COMPETITION IN NUMBERS:
👉 450 participants : 36 Finalistes including 13 women
👉Many nationalities: Brazil, Belgium, Canada, Spain, France, Italy, Japan, Kenya, Peru, United Kingdom, Russia, Switzerland
Visit to fluctuart
Discover the Pebeo Urban Art Prize exhibition and the award of the First Prize to Yandy graffer.
Video from France 3 of the visit to Fluctuart for the awards ceremony
THREE QUESTIONS FOR NICOLAS LAUGERO-LASSERRE Curator of the exhibition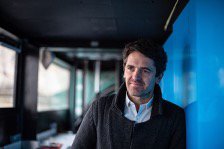 NICOLAS LAUGERO-LASSERRE Co-founder and artistic director of Fluctuart Director of ICART President of Artistik Rezo
• Why did you agree to organise the PÉBÉO MIXED MEDIA exhibition? Pébéo is the French leader when it comes to colour in the arts and has supported Fluctuart since it opened in 2019. We are keen to continue and develop this partnership. We share an ambition with Éric and Patricia Chaveau: to bring out young talent
• Along with the other members of the jury, how did you choose the artists to be exhibited at Fluctuart? At the beginning, we were surprised by the immediate success of the Urban Art Prize, with over 450 entries from candidates from more than 10 countries. We really wanted to highlight the diversity of this movement and its multiple techniques. We also wanted to aim for parity, which is not easy in this movement! We also wanted to focus on artists who were really involved in the street scene alongside their studio work. This event really includes a great deal of talent and some fantastic discoveries!
• As artistic director of Fluctuart, it's unusual to exhibit emerging artists who were discovered through a competition. In your opinion, what makes this exhibition so special? This competition is a great opportunity to highlight the many young talents within this movement. We probably wouldn't have been able to do it in any other way. We are very excited to introduce these up-and-coming artists to a wider audience.
The 36 finalistes of the Pebeo Urban Art Award
Urban art has breathed new life into the History of Art which is always seeking to innovate and reinvent itself. The exhibition curators and juries therefore turned to a selection of artists and up-and-coming talents to create new interest and momentum.
PÉBÉO A BRAND COMMITTED TO ARTISTS
For Pébéo, colour goes far beyond pigments to represent the true essence of creativity. Colours allow us to awaken our senses, to open our minds beyond our own vision and to push the limits of our imagination... Much more than a manufacturer, Pébéo is a colour designer at the service of artists.
For more than 100 years, PÉBÉO has been committed to its mission to create and innovate in the field of colours and make artistic practice available to as many people as possible, thus promoting the development and creativity of each and every individual. "At the very heart of our company, we open our minds to new colours, materials and shapes so that we can reinvent the products of tomorrow. Starting as a colour manufacturer, we are now creators of artists." Éric Chaveau, CEO of Pébéo
For more information on Pébéo, read the
interview
with Éric Chaveau on Artistik