pébéo-fluctuart urban art award: williann
Pébéo-Fluctuart Urban Art Award: Williann
20/07/2022
On the occasion of the 6th edition of the International Competition organised by Pébéo, meeting with Williann
The artist Williann has won the 3rd Pébéo Urban Art Prize, 2022. Her work, together with works of the 24 other competition finalists, will be exhibited from 24 June to 20 August at Fluctuart.
Could you introduce yourself and describe your artistic practice?
I am a graphic designer by training, but I work mainly in illustration and mural painting. I use various tools, including brushes, rollers, acrylic paints, spray paint, stencils, collages... I have and continue to experiment and acquire various techniques as I go along. From small walls to large murals, using ladders, cherry-pickers and scaffolding, my illustrations have appeared everywhere from street corners and hotel rooms to abandoned lots and festivals, everywhere from France to Cambodia via the Netherlands and Croatia... My artistic universe is a kind of mix inspired by black and white cartoons of the 1920s and by 1950s Pin-Ups, which are omnipresent in my work. I like to play with a limited colour palette, similar to screen printing and old advertisements. All my illustrations are both retro and modern, and require time to observe to take in all their elements and details. I like to represent strong and mischievous women, accompanied by a touch of humour and often with crazy animals. The comic book-inspired world speaks to all generations, and every detail depicted requires time to be discovered. Like a book of illustrations without text, I invite people to shape their own story from what they see and understand from my artistic process.
What do you seek to express through your work?
Despite my very cartoonish and colourful world, I try always to convey a feminist message. While depicting a sexy, desirable and enticing woman is often frowned upon (sometimes in physics-defying postures to show off every part of their anatomy!), I want my characters not only to be inspired by the pin-ups (who were strong, independent, belonged to no one and at the same time to everyone), but also to have a strong personality, which can be clearly seen in their determined expressions. In a society where the fight against patriarchy has never been so important and widespread (and it's about time!), it's important to give women hope and strength in any way possible. I use images for this.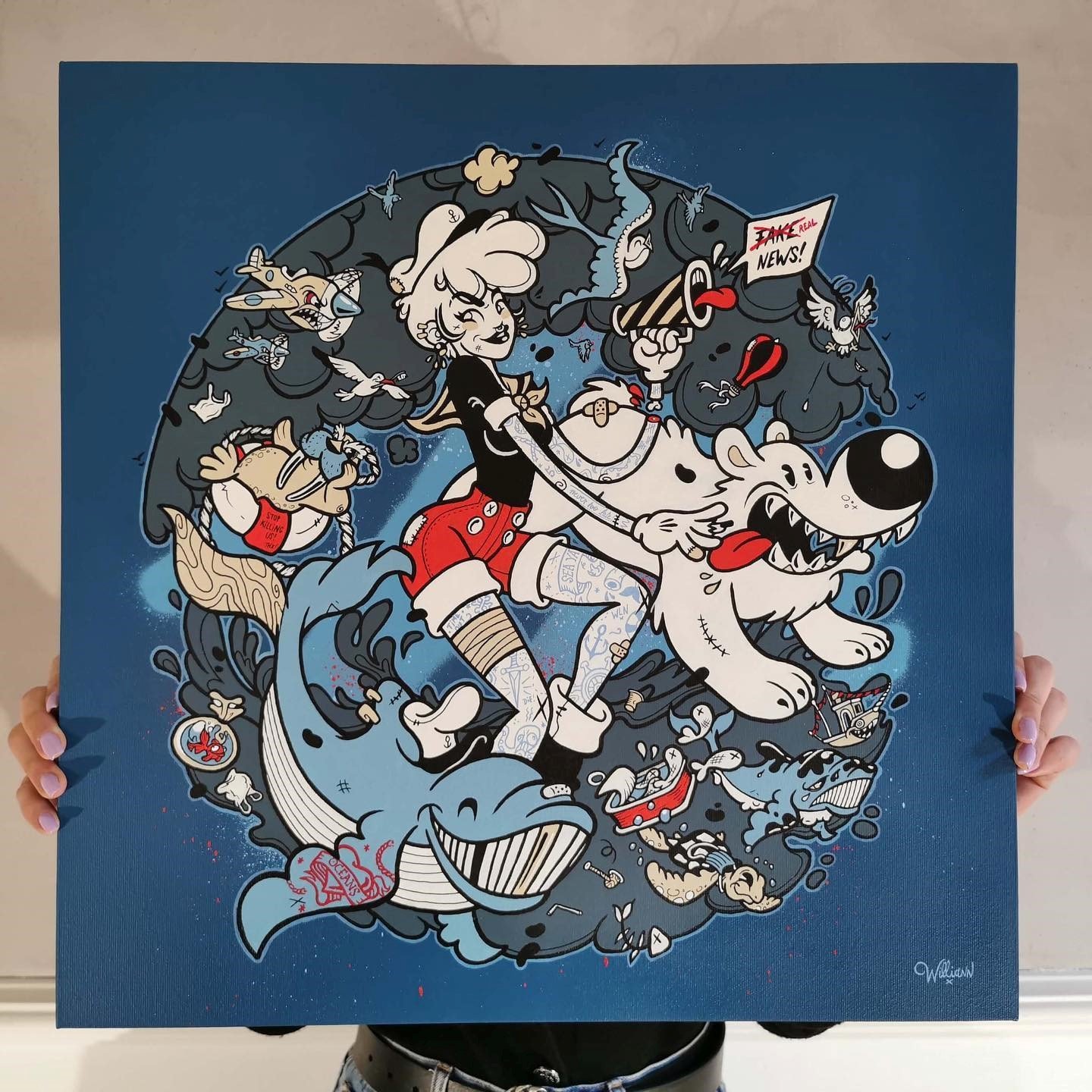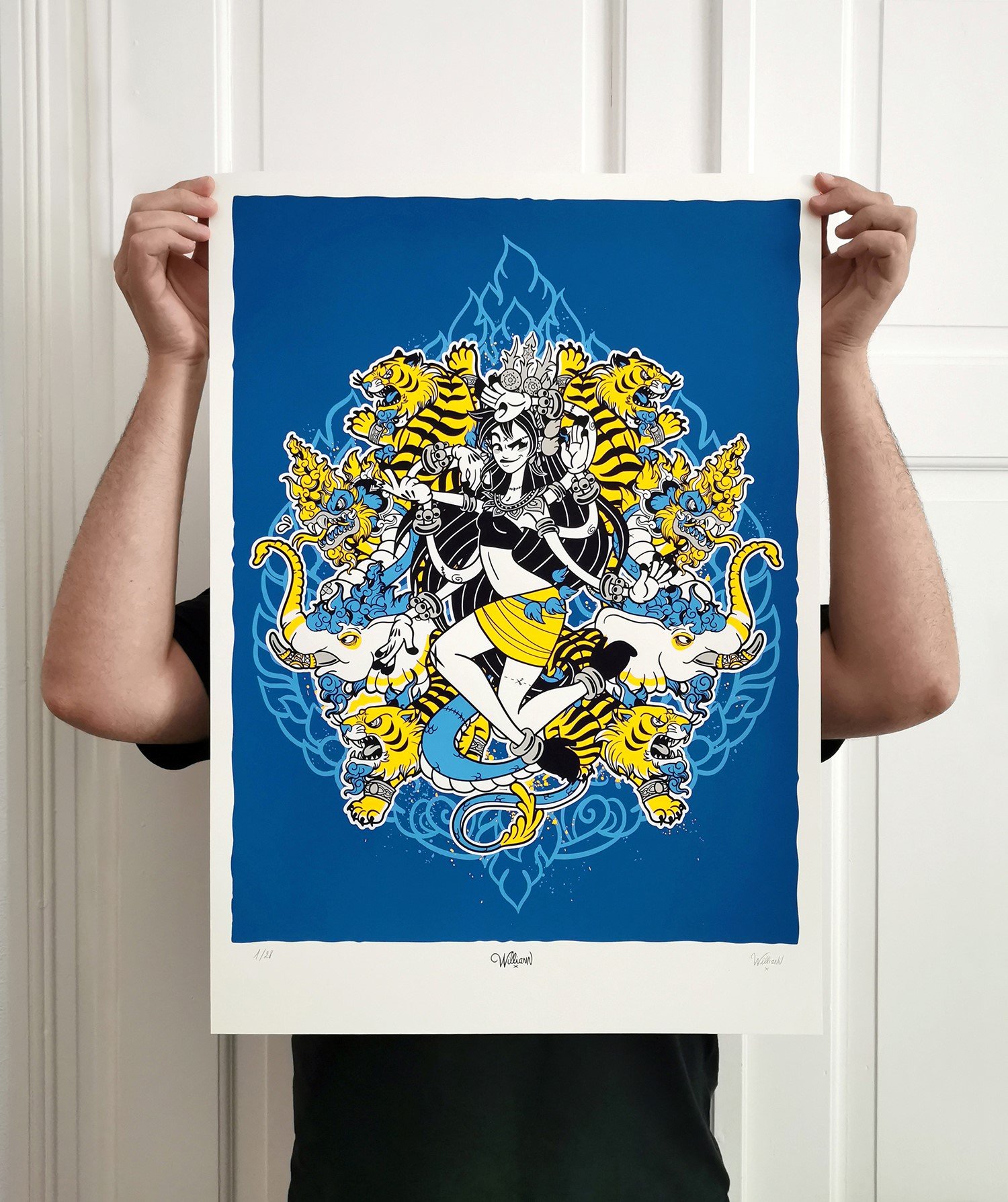 What are your sources of inspiration as an artist?
This character has been following me for years. I don't know where she came from, but she has evolved with me, grown with me, and will continue to live with me. My inspirations are so vast it would be impossible to name them all! Everything inspires me: a sign in the street, old china, furniture, art from other countries, comics, movies and even music (although I never watch music videos of the music I like because I have my own idea it).
Is there any exchange or encounter that has been particularly important to you throughout your career?
I like to meet other people and artists when I travel to festivals, whether in France or abroad. These encounters are always very enriching and you come away from them with a new vision of things and the world.
What motivated you to apply for the Urban Art Award?
I've seen many talented artists go through this award. I applied a few years ago and I saw the opportunity to create a canvas with a Pébéo product as a sign to participate!
Can you tell us about the work you presented for the award?
I wanted to revisit the tale of Little Red Riding Hood, to echo what many women experience on a daily basis, just when walking down the street. We see an urban version of Little Red Riding Hood getting ready to go out and graffiti. She is surrounded by wolves. We don't know if they are deceitful, morons or allies. This is the question every woman asks herself when she meets a man. Here Little Red Riding Hood is armed and ready to fight if one of them turns into the Big Bad Wolf.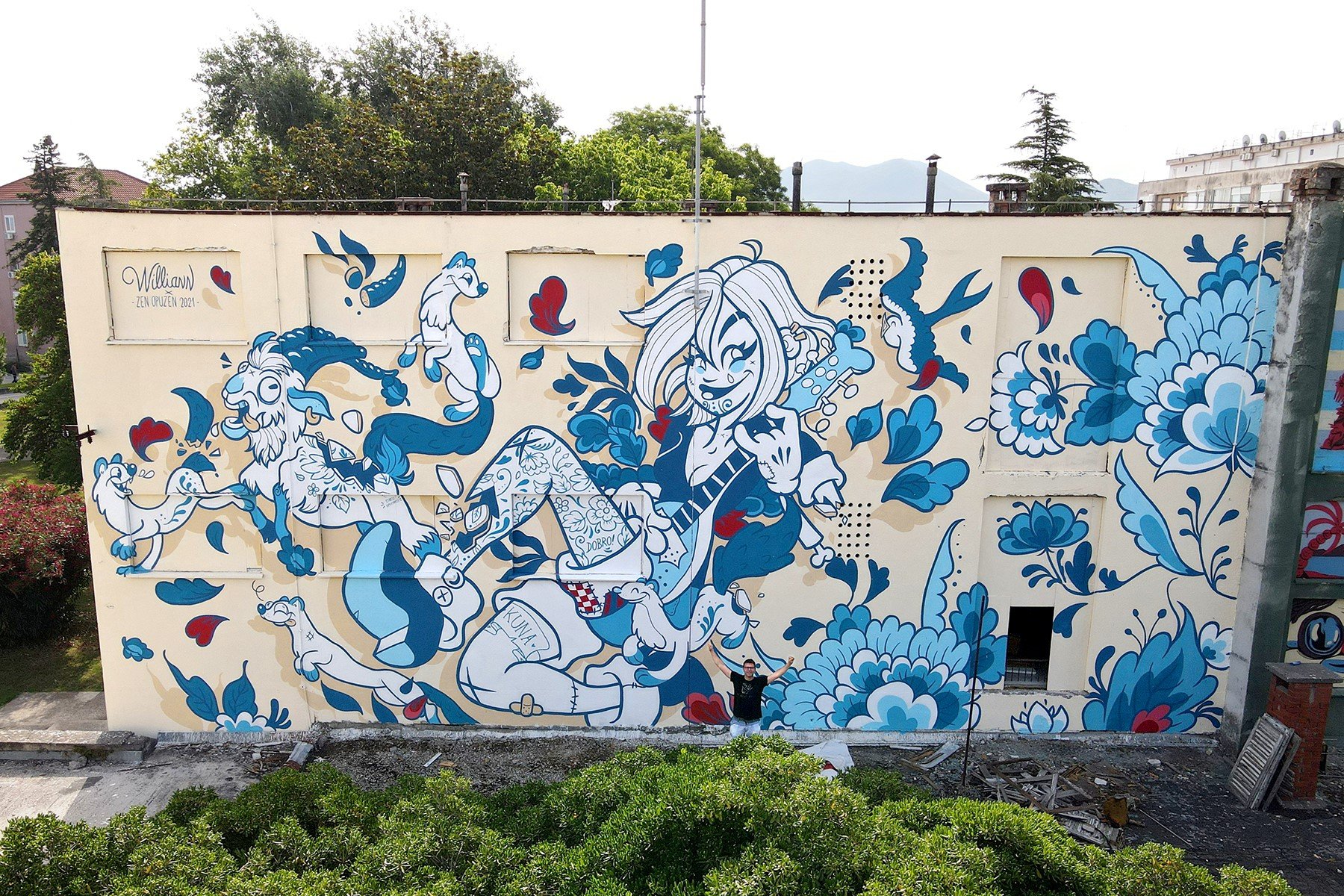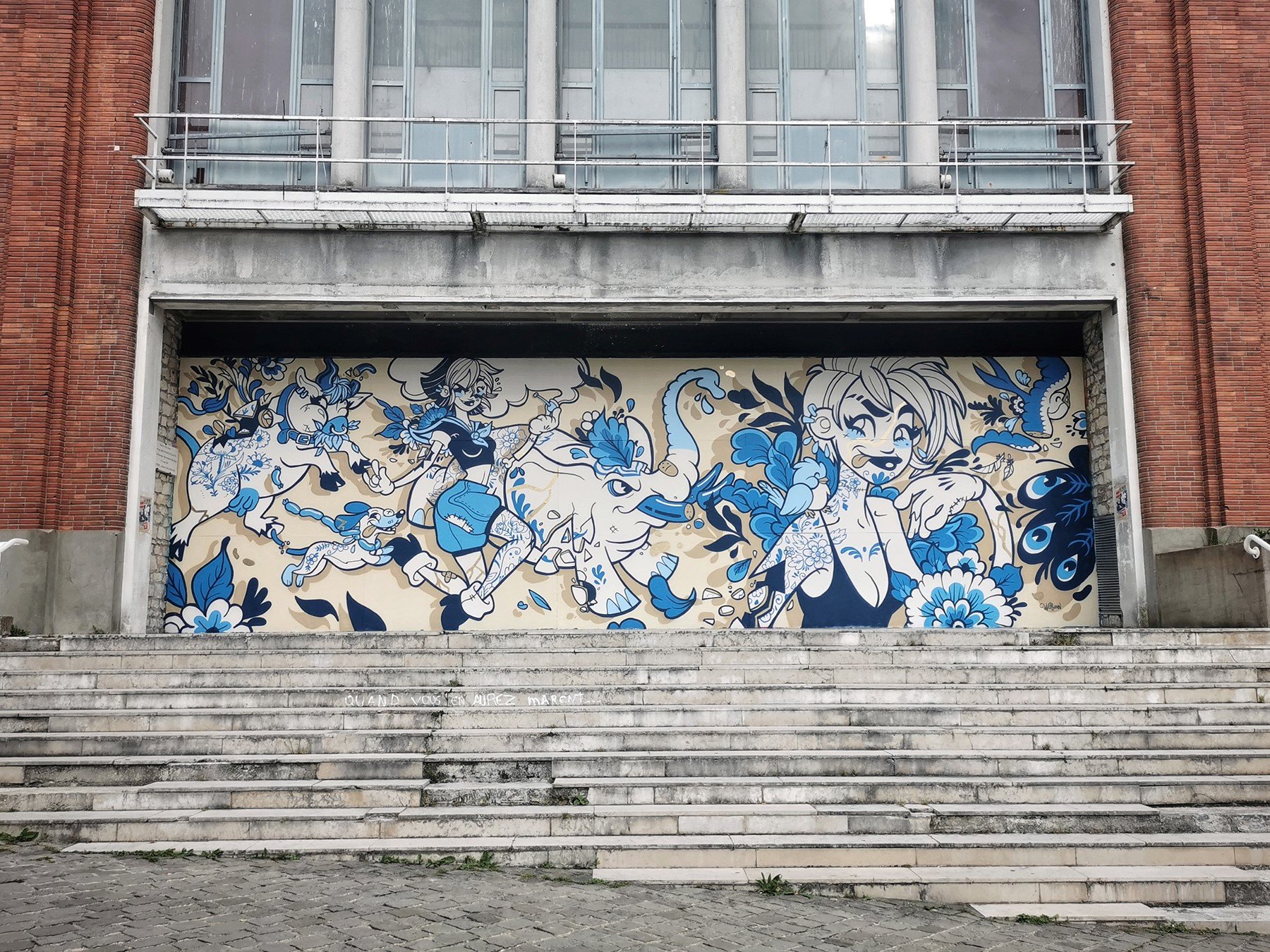 What products from the Pébéo range did you use for your work?
The Pébéo deco mix, a glue specially designed to affix gold leaves.