Coloured paper tealight
13/04/2022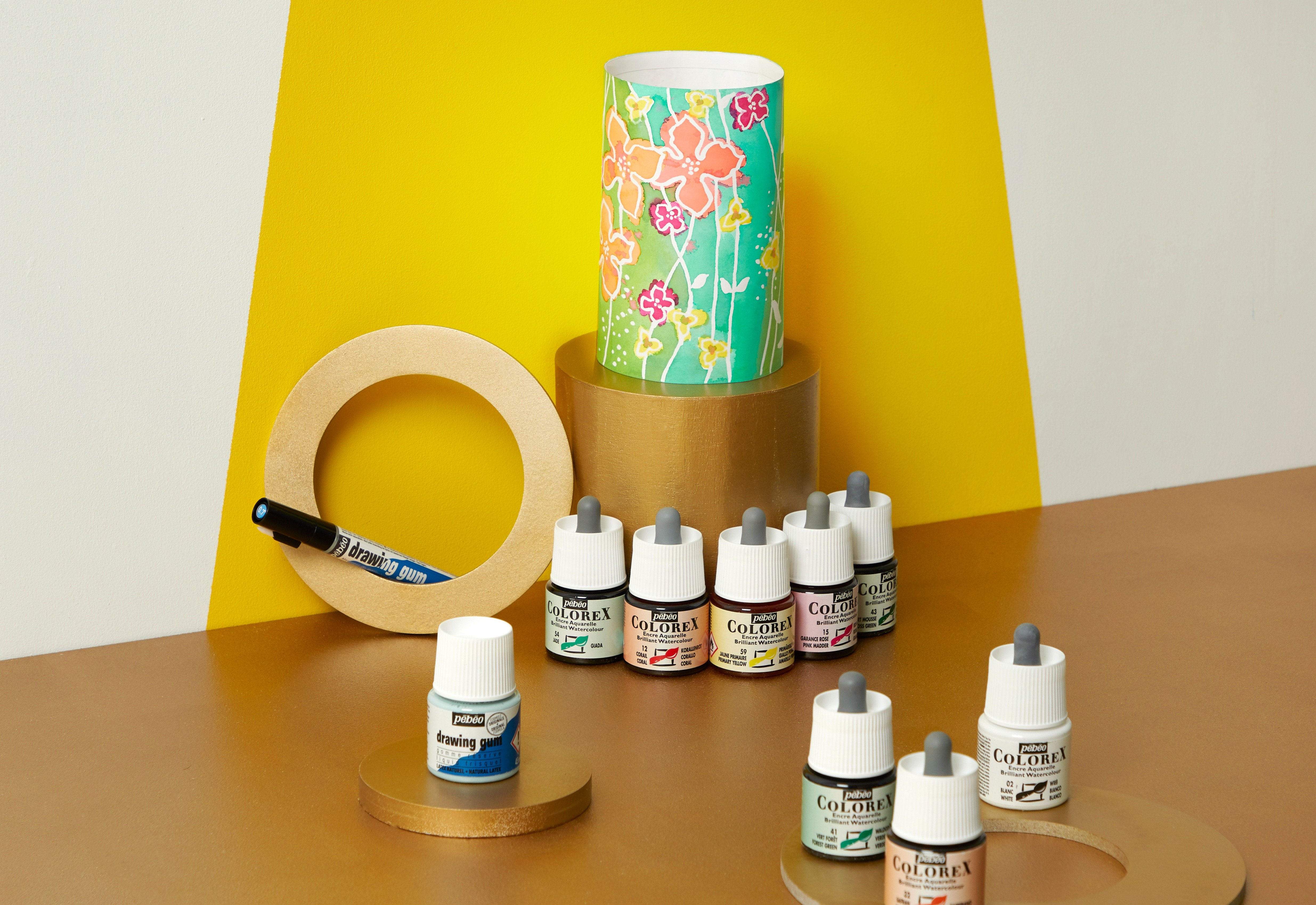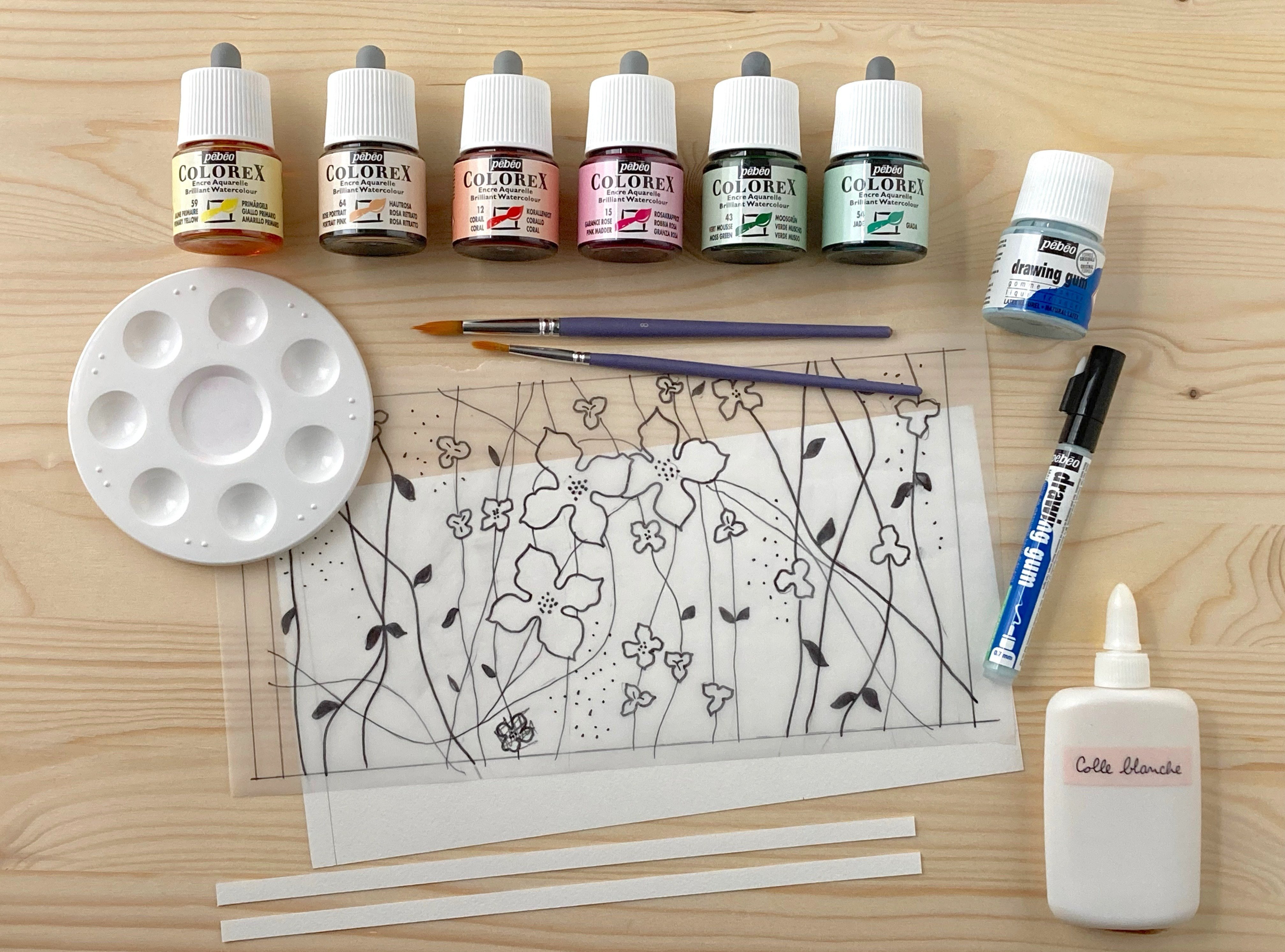 Materials:
COLOREX ink in primary yellow 59 / portrait pink 64 / coral 12 / madder pink 15 / moss green 43 / jade 54

DRAWING GUM 45 Ml
Drawing gum marker
Paper (Canson 180 g or Bristol): a rectangle of 29 x 15 cm + 2 strips of 28 cm x 8 mm
Tracing paper and a pencil
Paintbrushes
A small colour pallet
White glue
Difficulty:
Medium

Time to make: 4 hours (including drying time)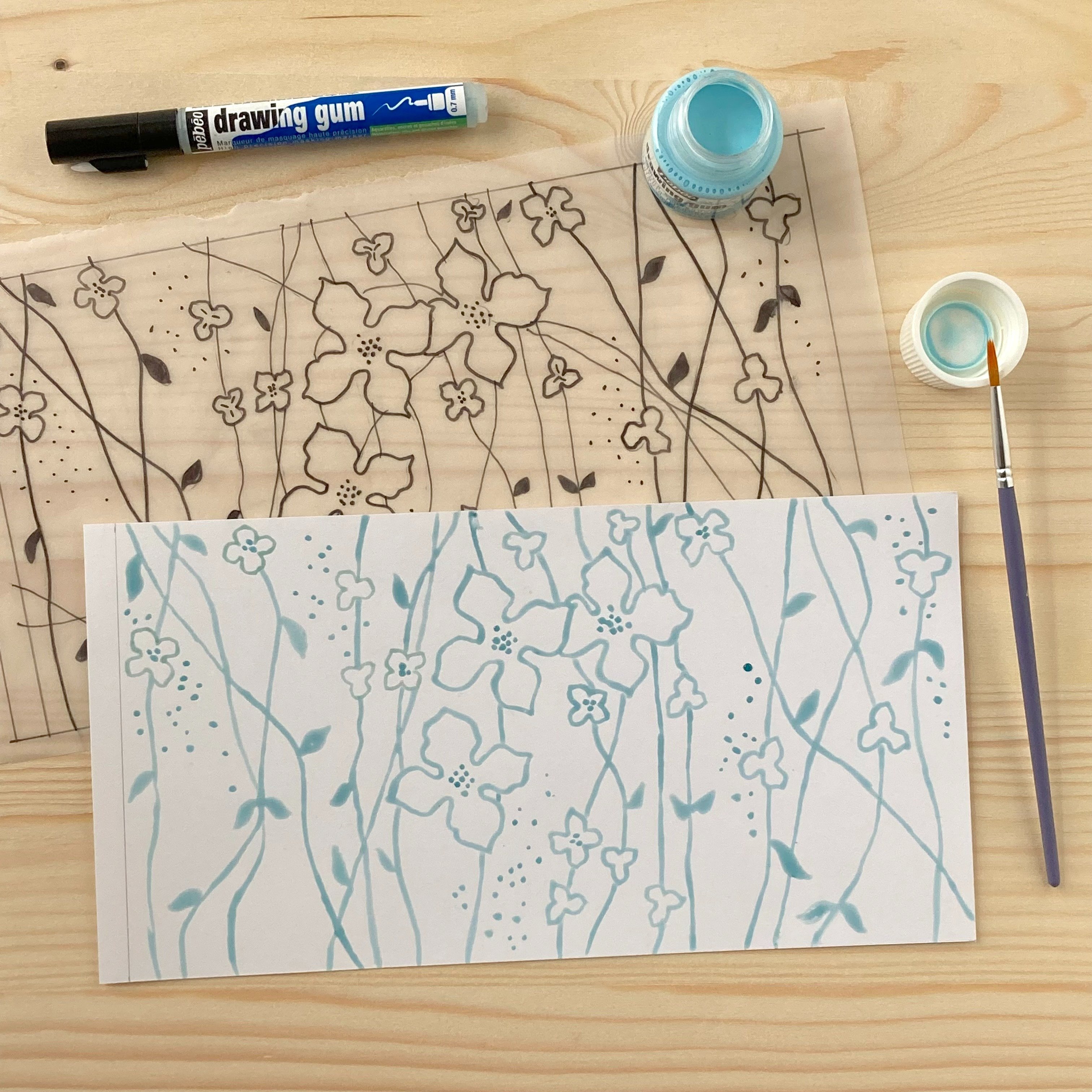 Define the border of your tealight holder: on one of the sides, draw a strip 1 cm wide on the top of the rectangular piece of paper using a pencil.

Draw your design on the tracing paper, and then transfer it to the paper.

Cover the pencil design with Drawing Gum: Use the marker for fine, precise lines and use a brush and liquid Drawing Gum for thicker lines.

Leave to dry for about 30 minutes.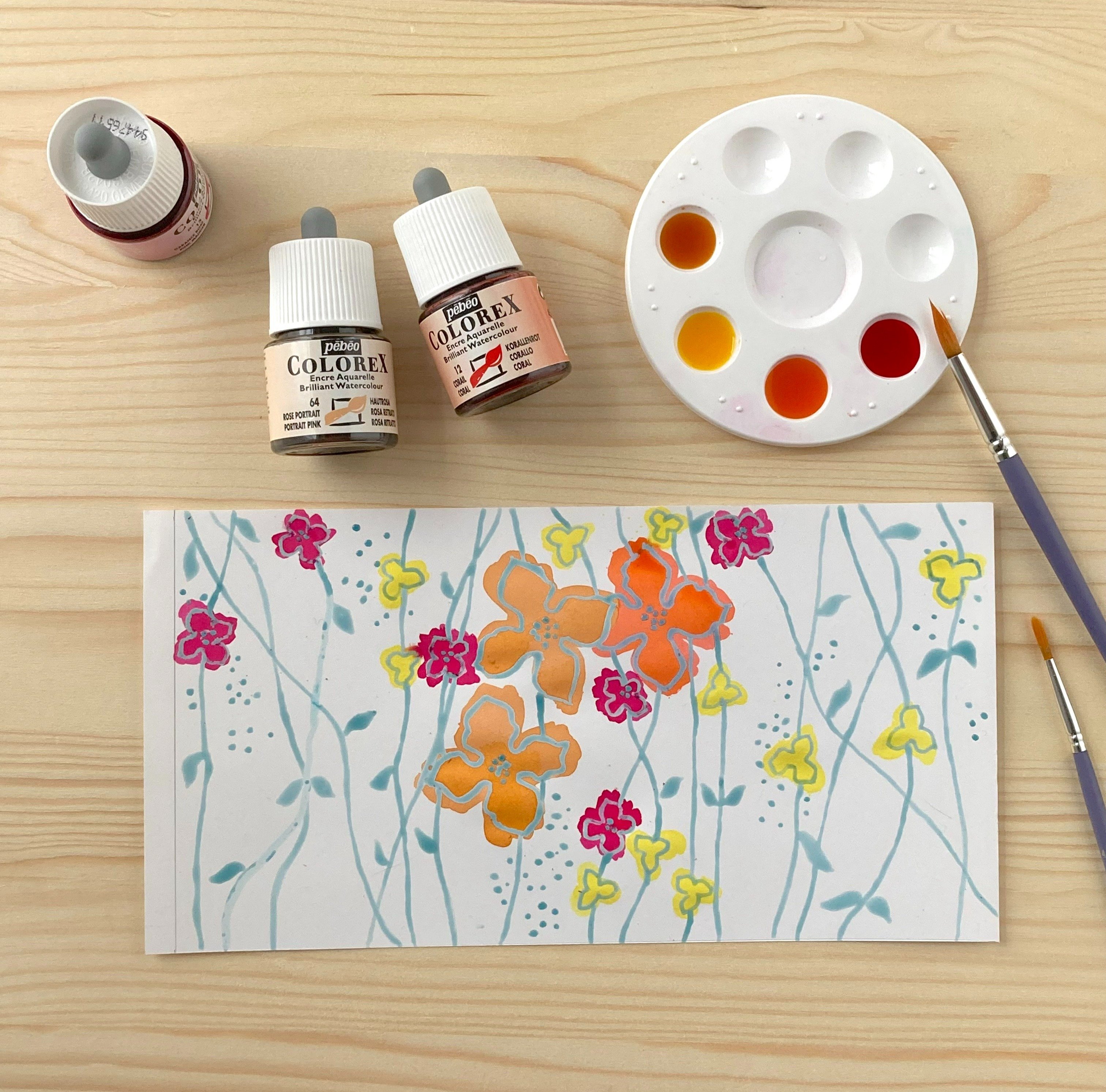 Dilute your inks with water to lighten them slightly.

Start with your flowers by painting irregular shapes around the design using the Drawing Gum, and filling them in without following the design too carefully for an irregular effect.

Use warm colours: yellow, portrait pink, coral and pink madder.
Be careful that your colours don't touch before they are dry, as they can merge (unless this is the effect you're aiming for!)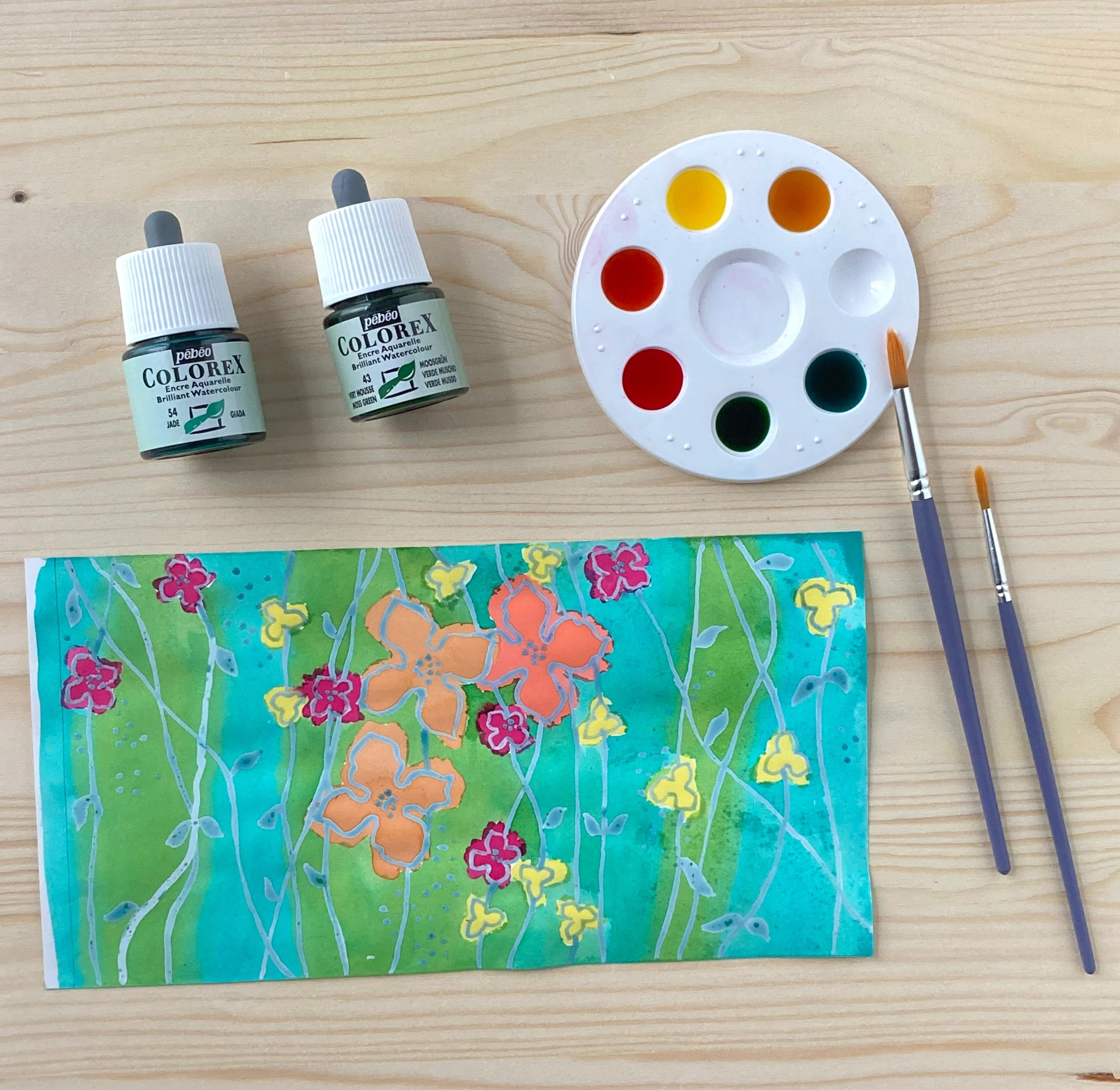 Leave to dry before colouring in your background, overlapping the moss green and jade.
Let it dry once more.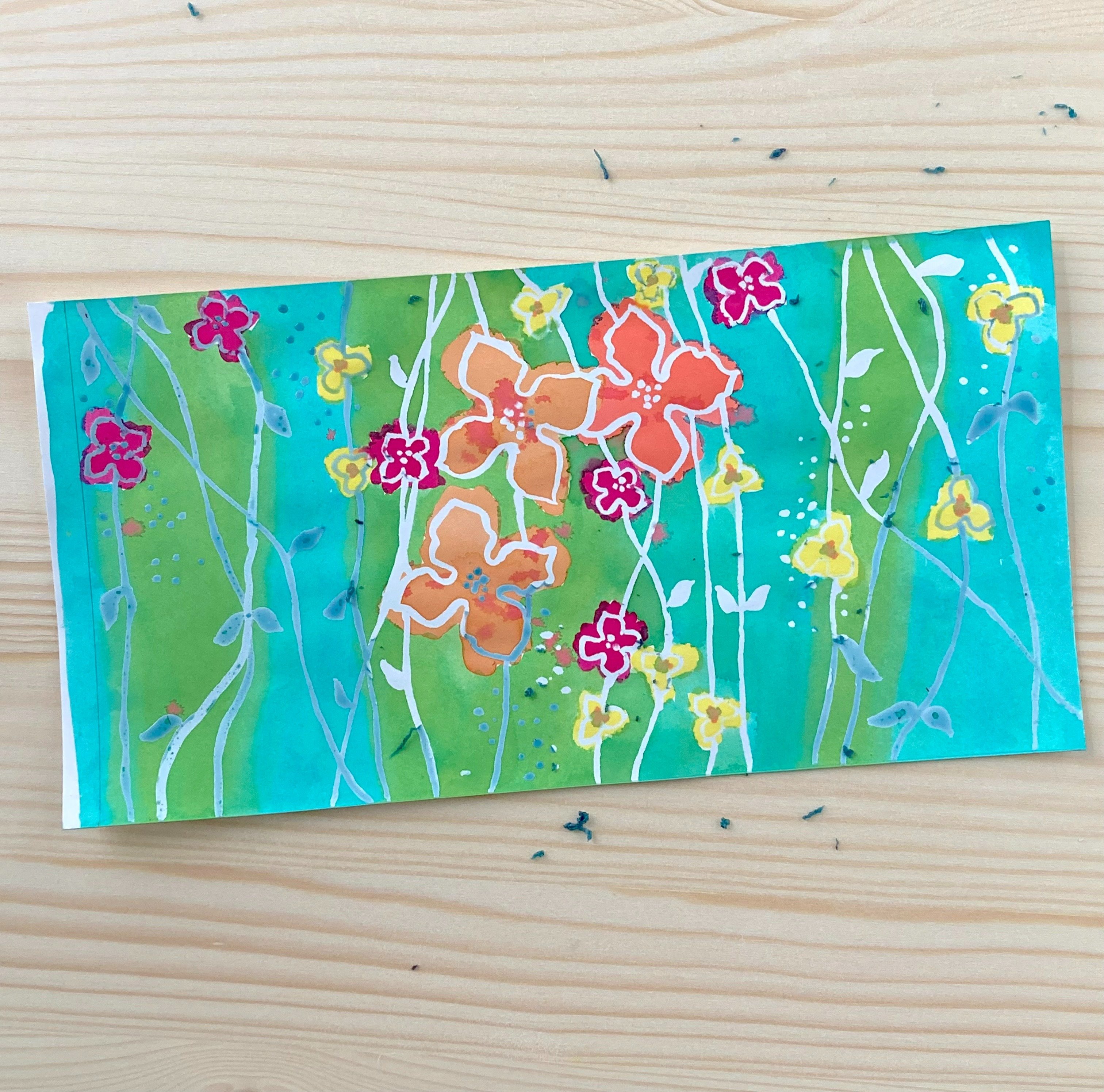 When the inks have dried completely, gently peel off the Drawing Gum with your fingertip to reveal the drawing.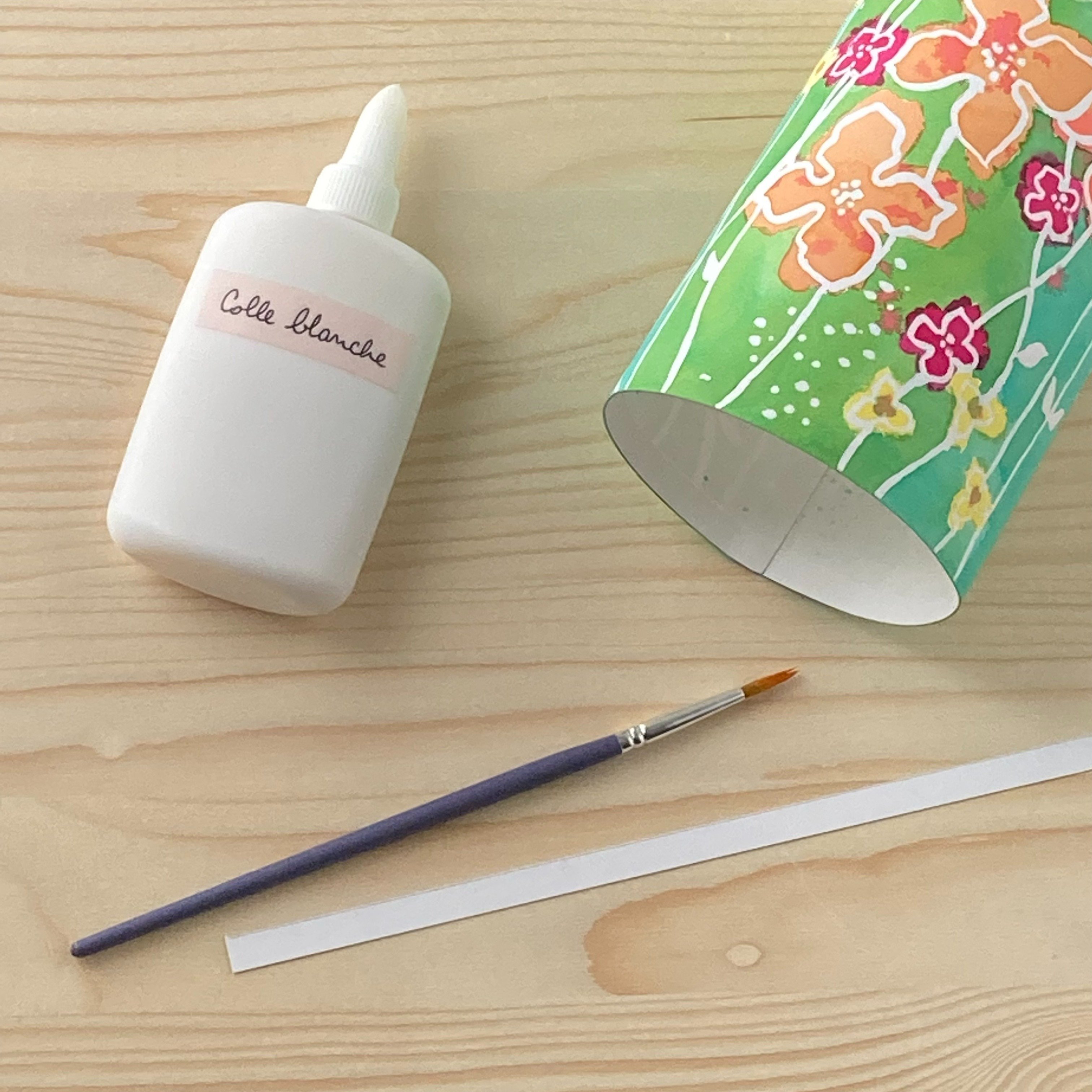 Finishing touches:

If the paper has curled slightly, you can flatten it under a stack of books overnight before putting together your tealight holder.
Assemble your tealight holder using glue and a brush. Let it dry while holding it in place.
Then, glue the strips and stick them inside the candle holder at the top and bottom to reinforce it.
Place your candle inside a glass before using your tealight holder so that the paper does not ignite, or choose electric, flameless candles.