CANDLE DECORATED WITH DRIED FLOWERS
23/04/2021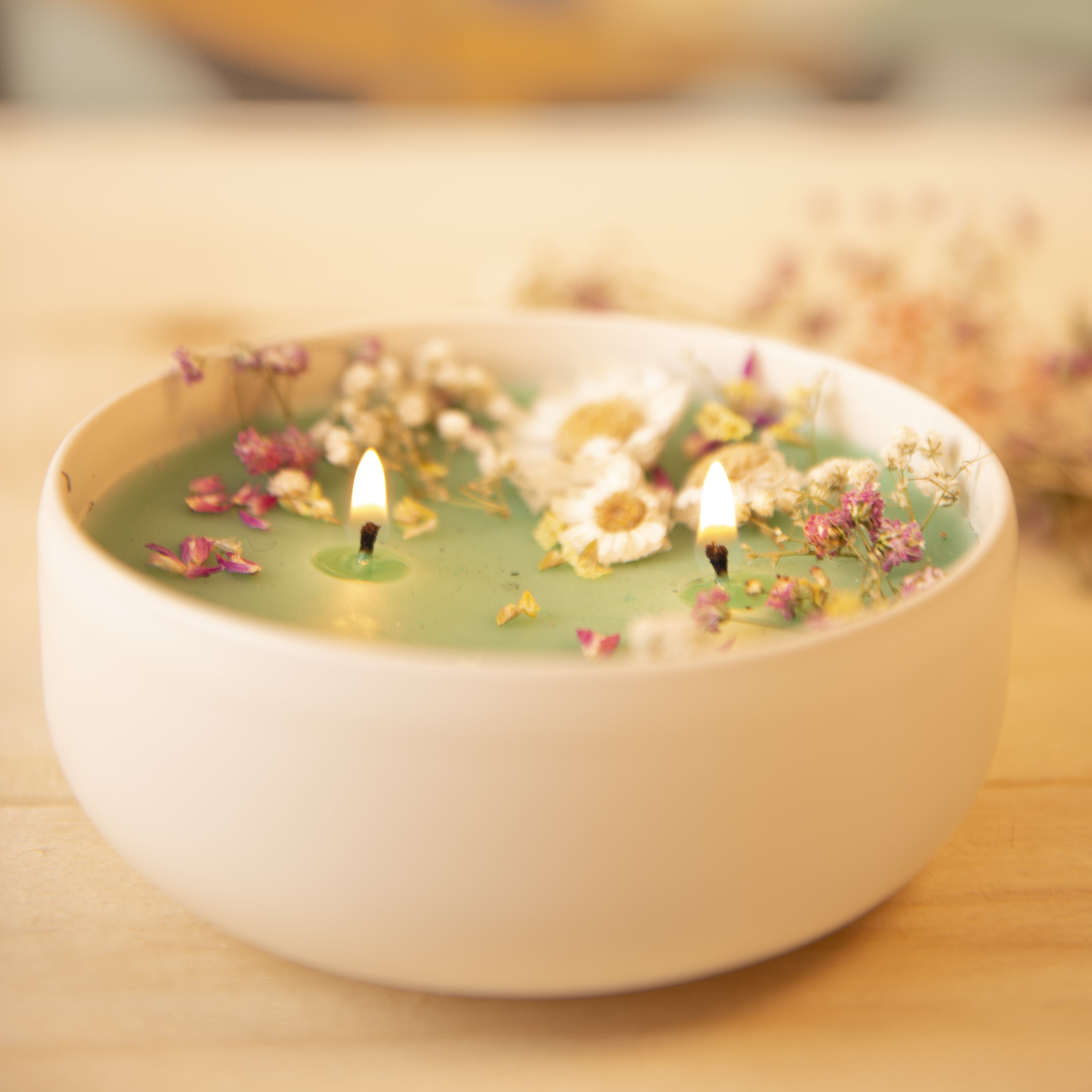 "Discover how to make a candle decorated with dried flowers using the Gédéo range"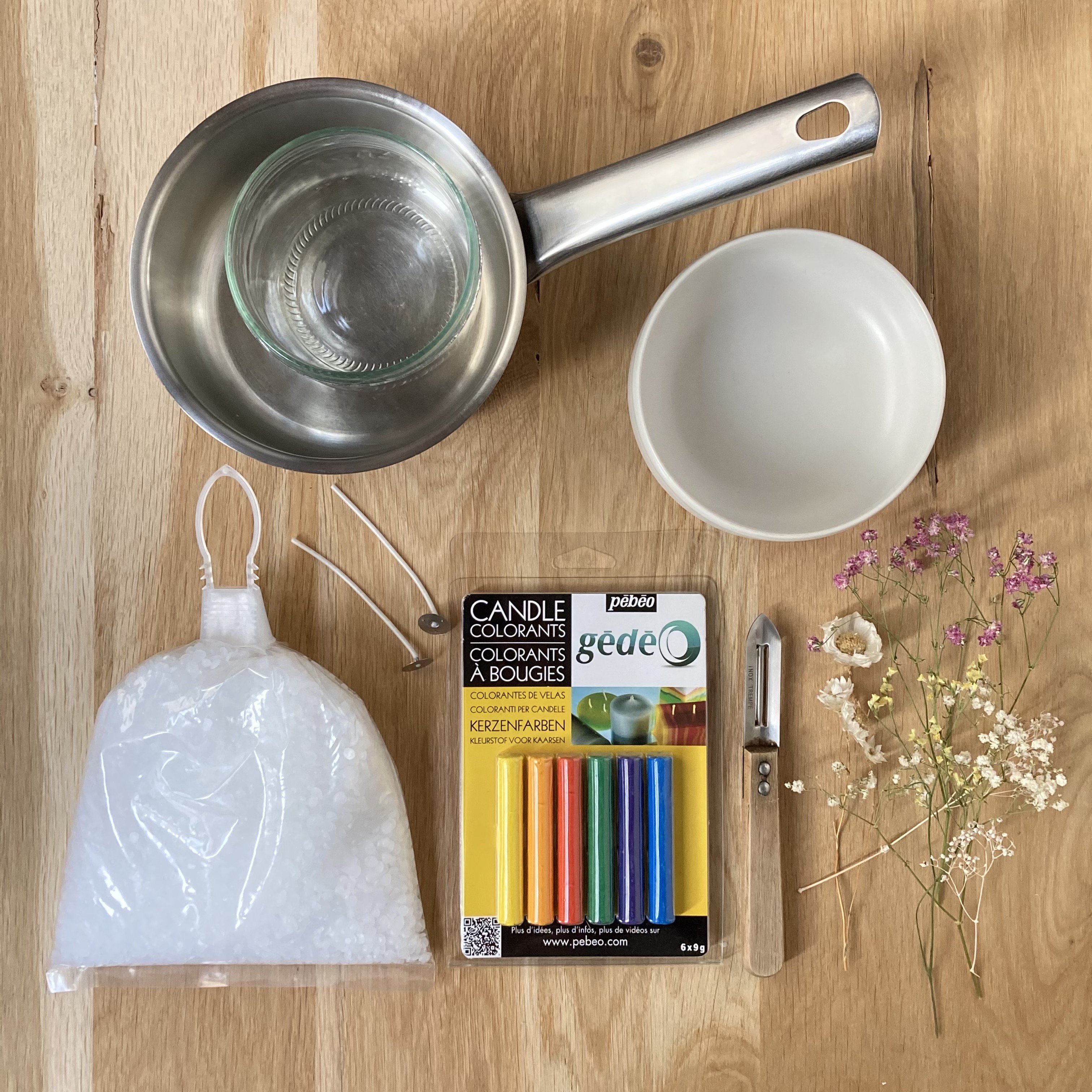 Prepare a bain-marie to melt the wax pellets in the jar.
Once the wax has melted, grate a little green colouring on a sheet of paper (warning, it stains!) and add a pinch into the liquid wax.
Mix well with the spoon to distribute the colour.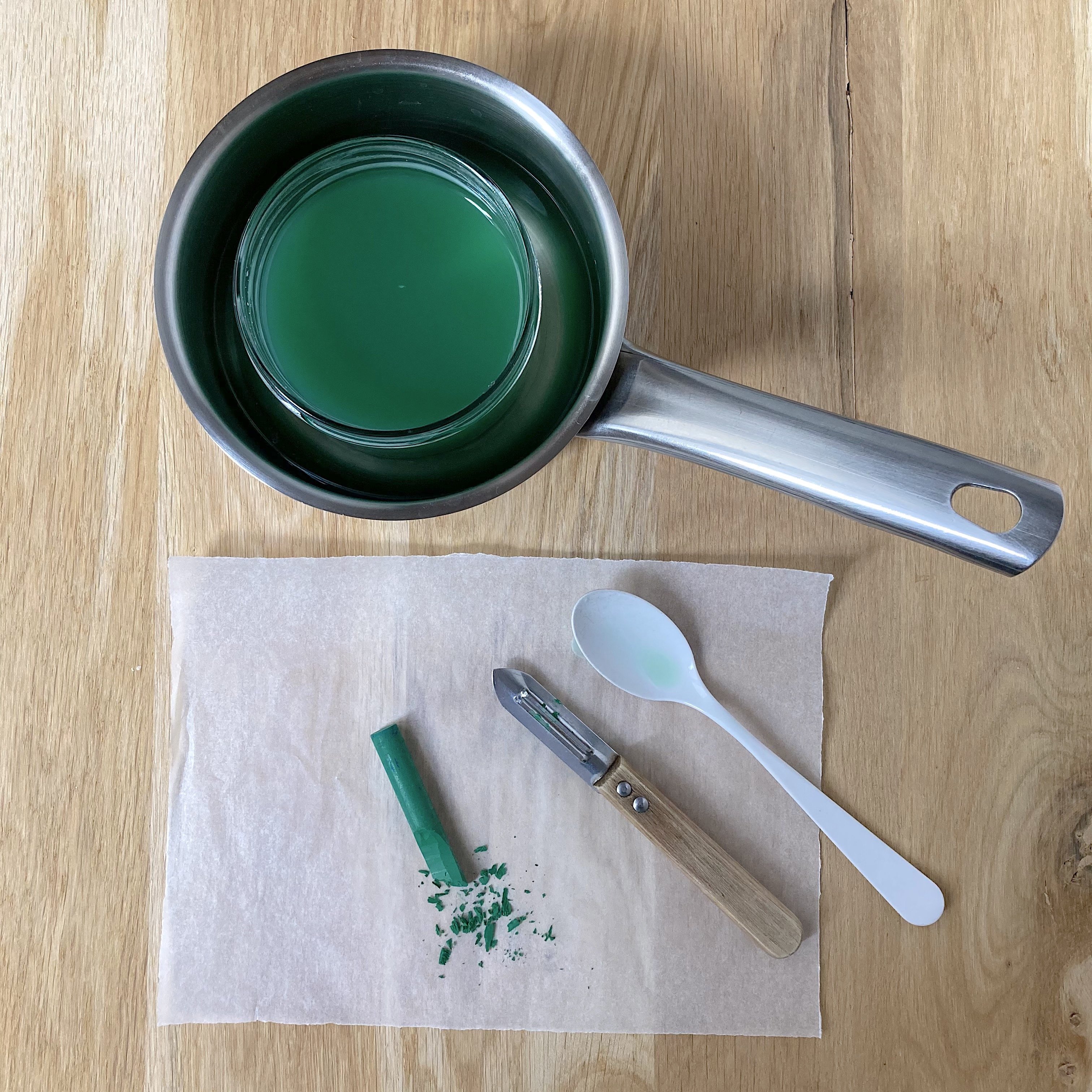 Stick the wicks to the bottom of the ramekin by quickly dipping the metal tab in the molten wax.
Spread the flowers around the ramekin to prepare your composition: arrange the colours and shapes, cut stems of 1 or 2 cm.
Then pour the coloured wax up to 1 centimetre from the top of the ramekin
Wait a few minutes for the wax to set a little, but before it sets, put the flowers into place.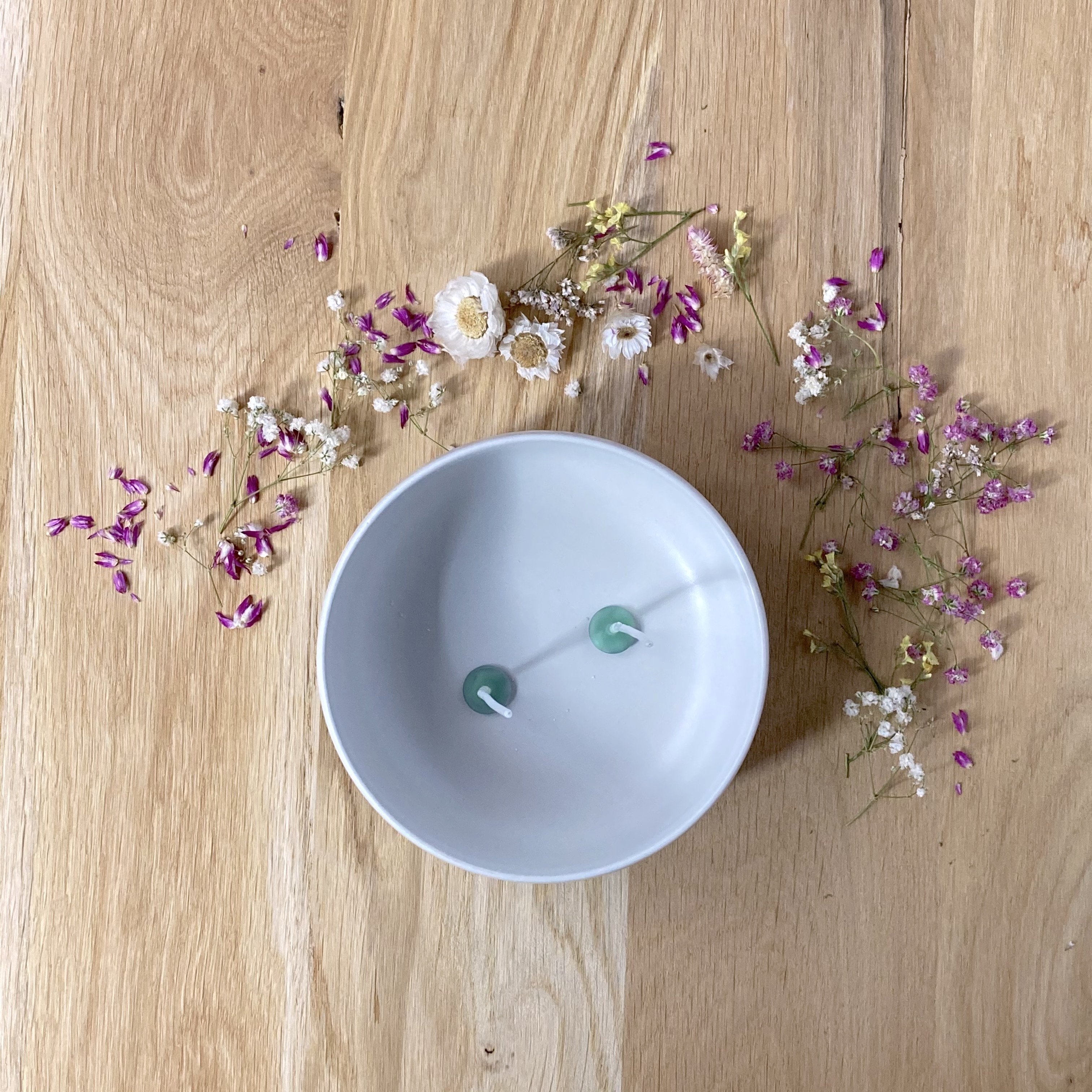 Press the stems into the wax near the edge of the ramekin, then sprinkle petals.
Apply a little pressure using your finger to enable them to set in the wax.
Let the candle fully cool
WARNING do not place the flowers too close to the wicks, as they may ignite when you light your candle.