Butterfly puzzles
23/06/2022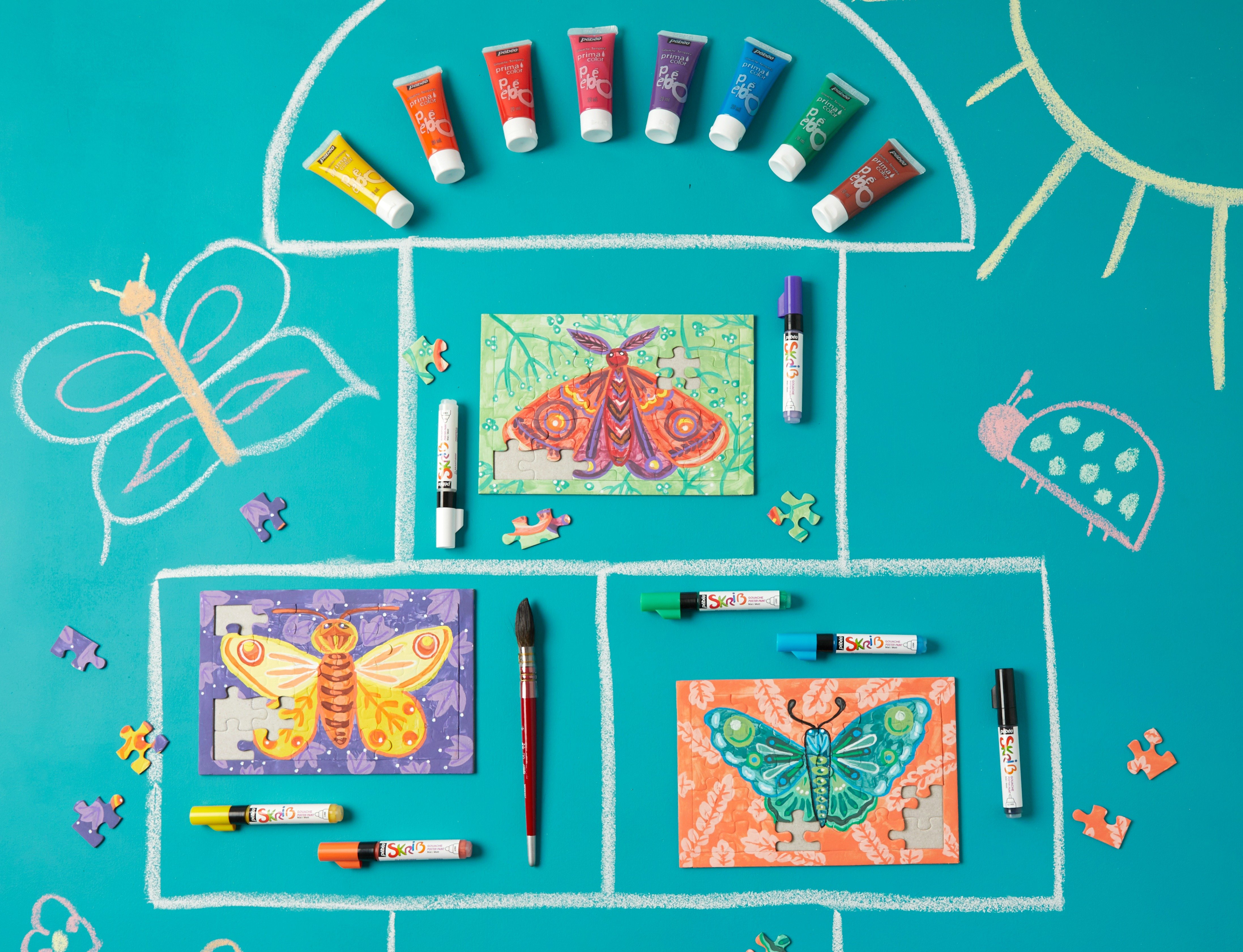 To create personalised puzzles in contrasting colours, all you need is a little gouache to let pretty butterflies emerge from their cocoons and fly!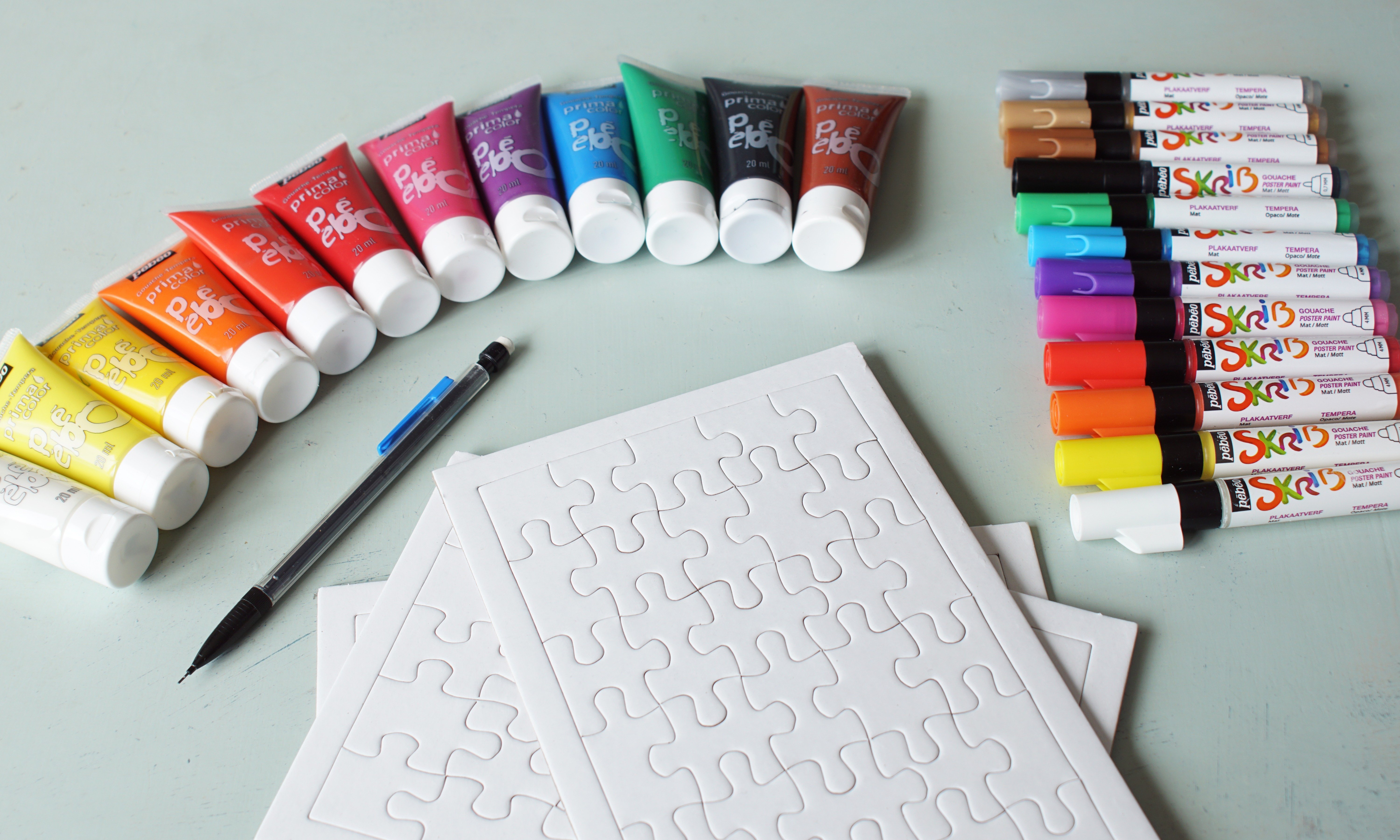 Materials :
Primacolor gouache
Skrib gouache markers
Paint brushes: a fine brush and a flat brush
A pencil
Blank puzzles to draw on
Drying time: 5 minutes for each coat of paint

Time to make: 1 hour per puzzle

Difficulty: medium – from 7 years old and up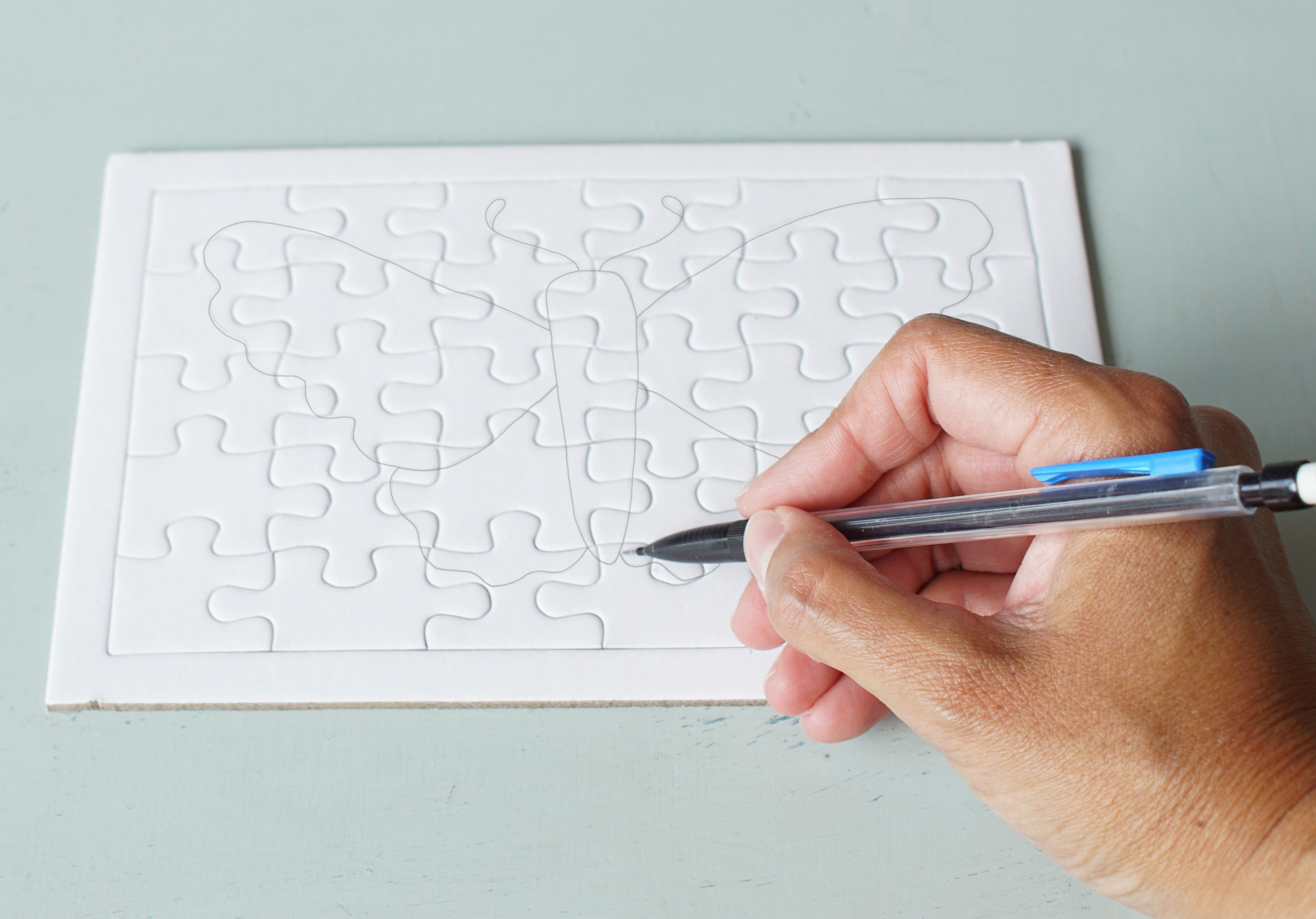 Use the pencil to draw the body and wings of your first butterfly on a blank puzzle.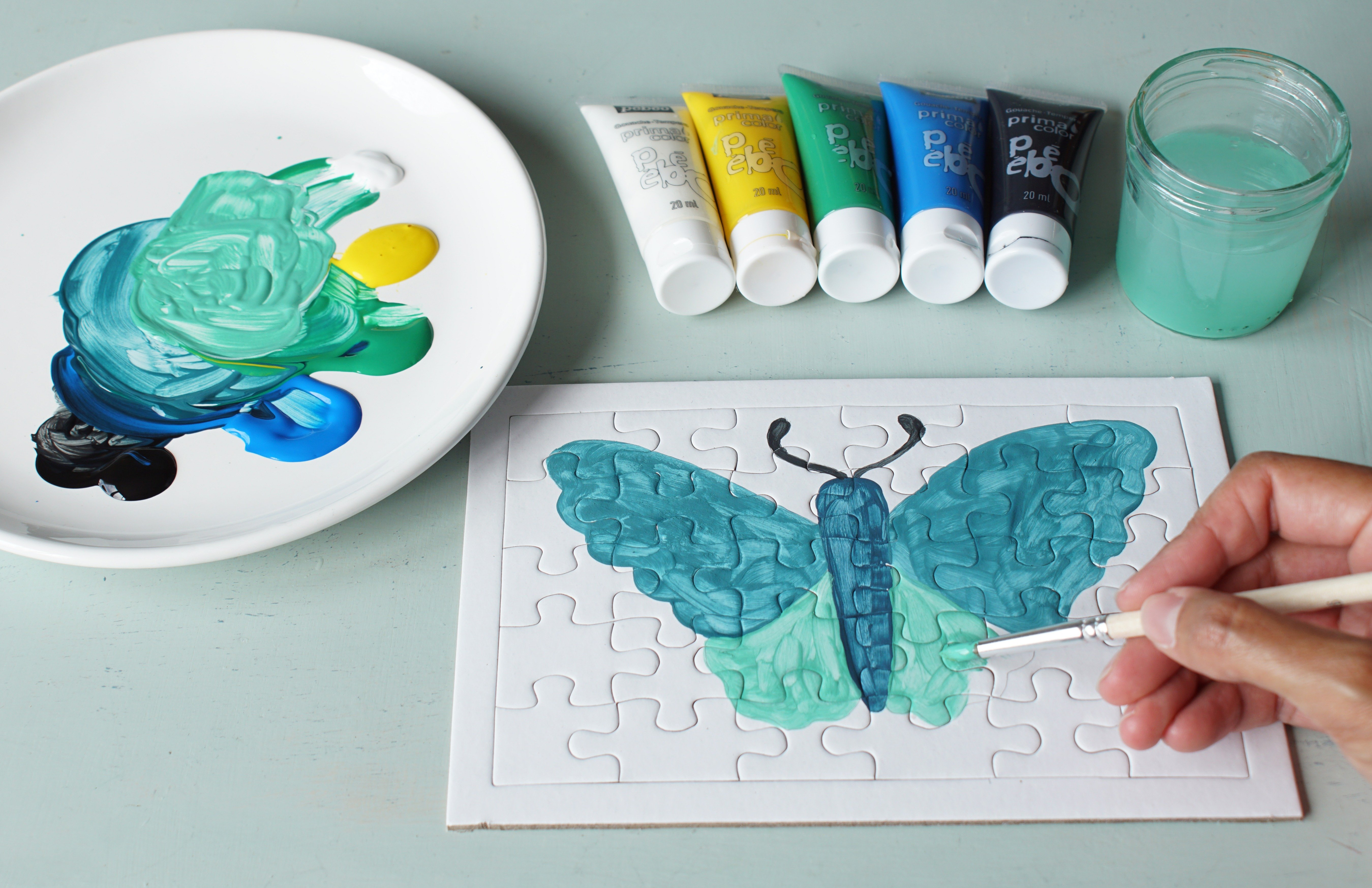 Paint the head, body, wings and antennae of your butterfly in a variety of colours. Here, we've used shades of turquoise.
Leave to dry.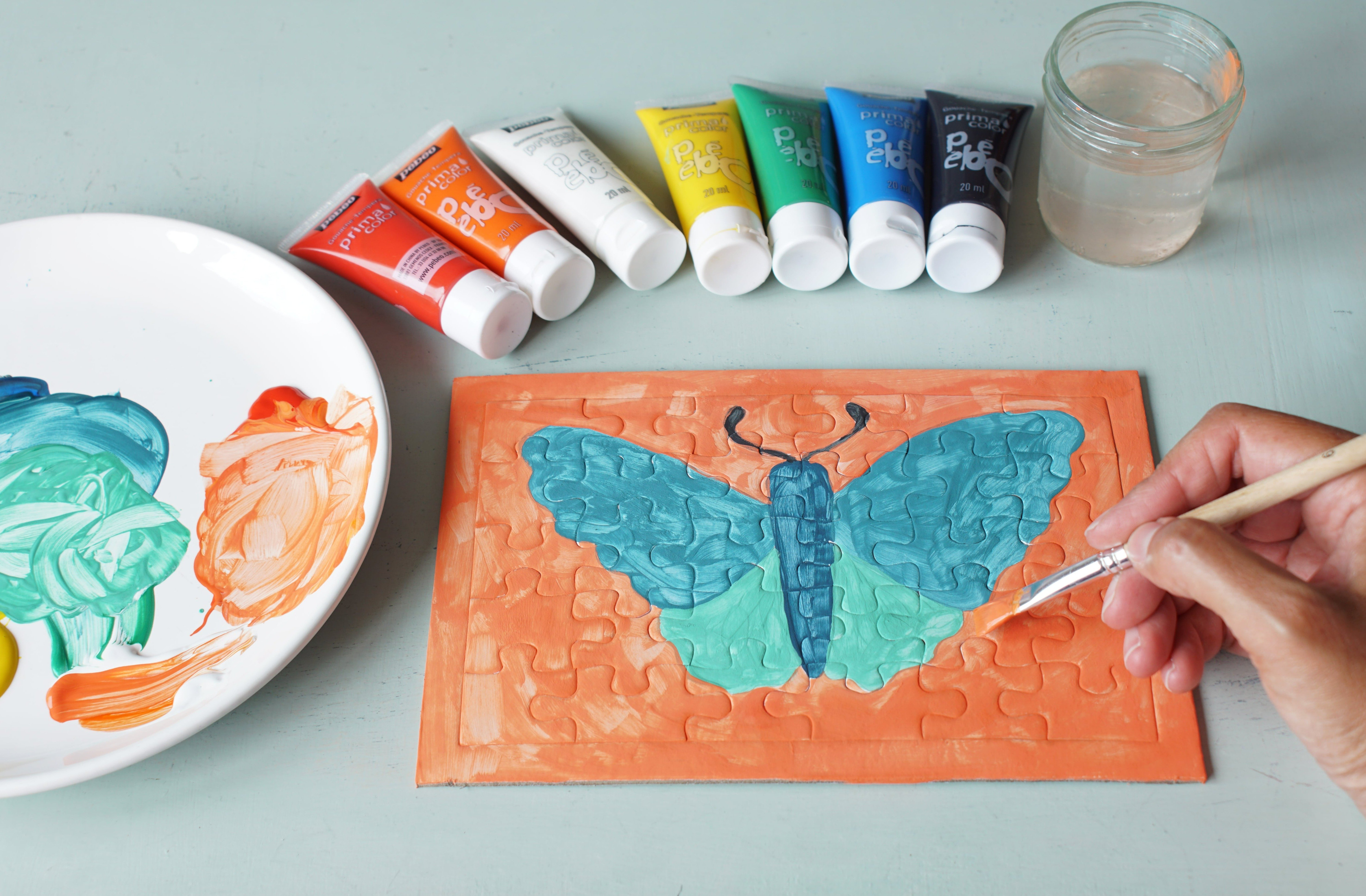 Paint the background of your puzzle in a contrasting colour. Choose the complementary colour to that which you have chosen for your butterfly: If your butterfly is blue, the complementary colour is orange.
Leave to dry well.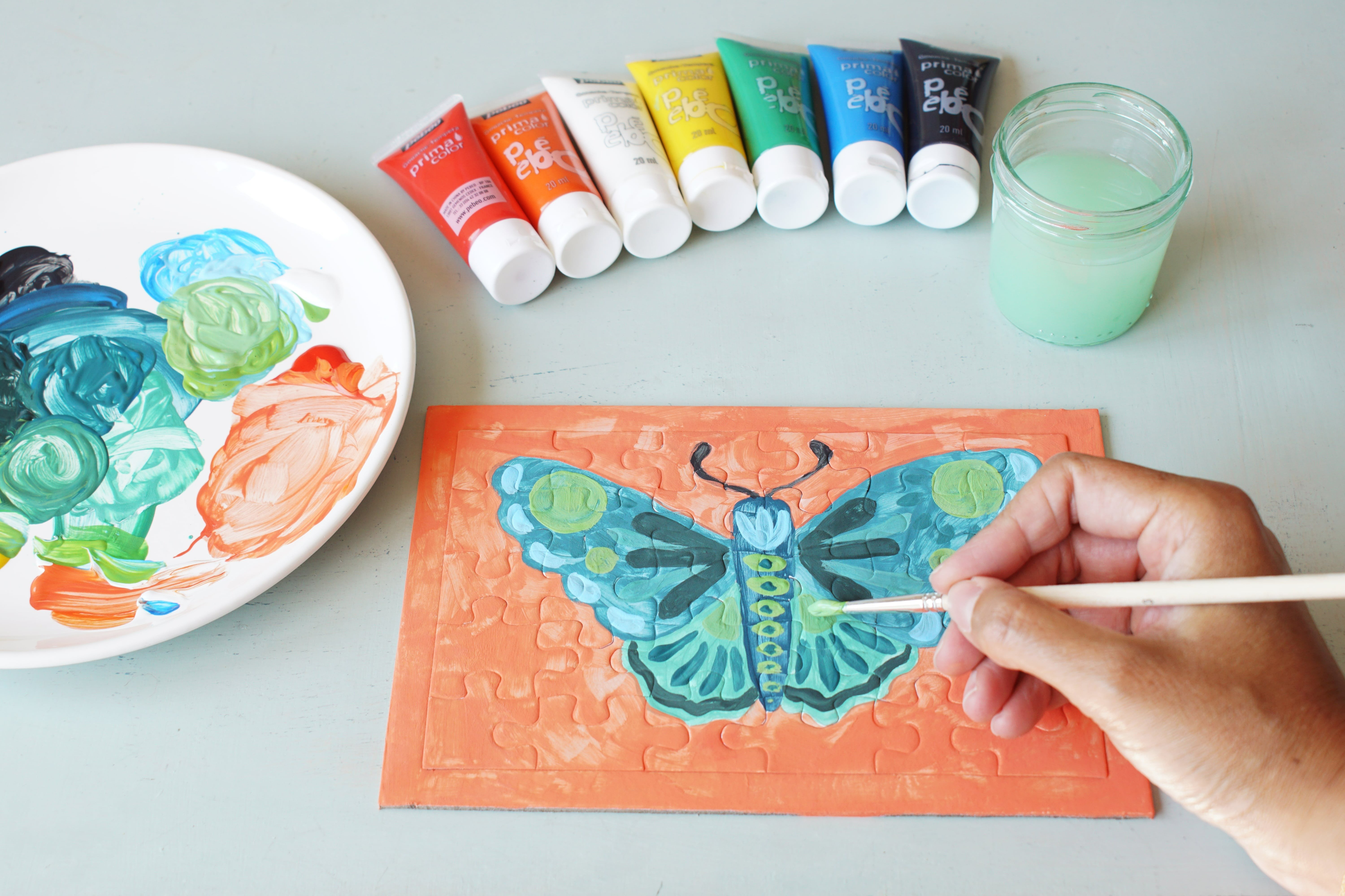 Using a fine brush, paint details on to your butterfly. Stick with shades of blue but add drops of white or black to your base colours to darken or lighten them.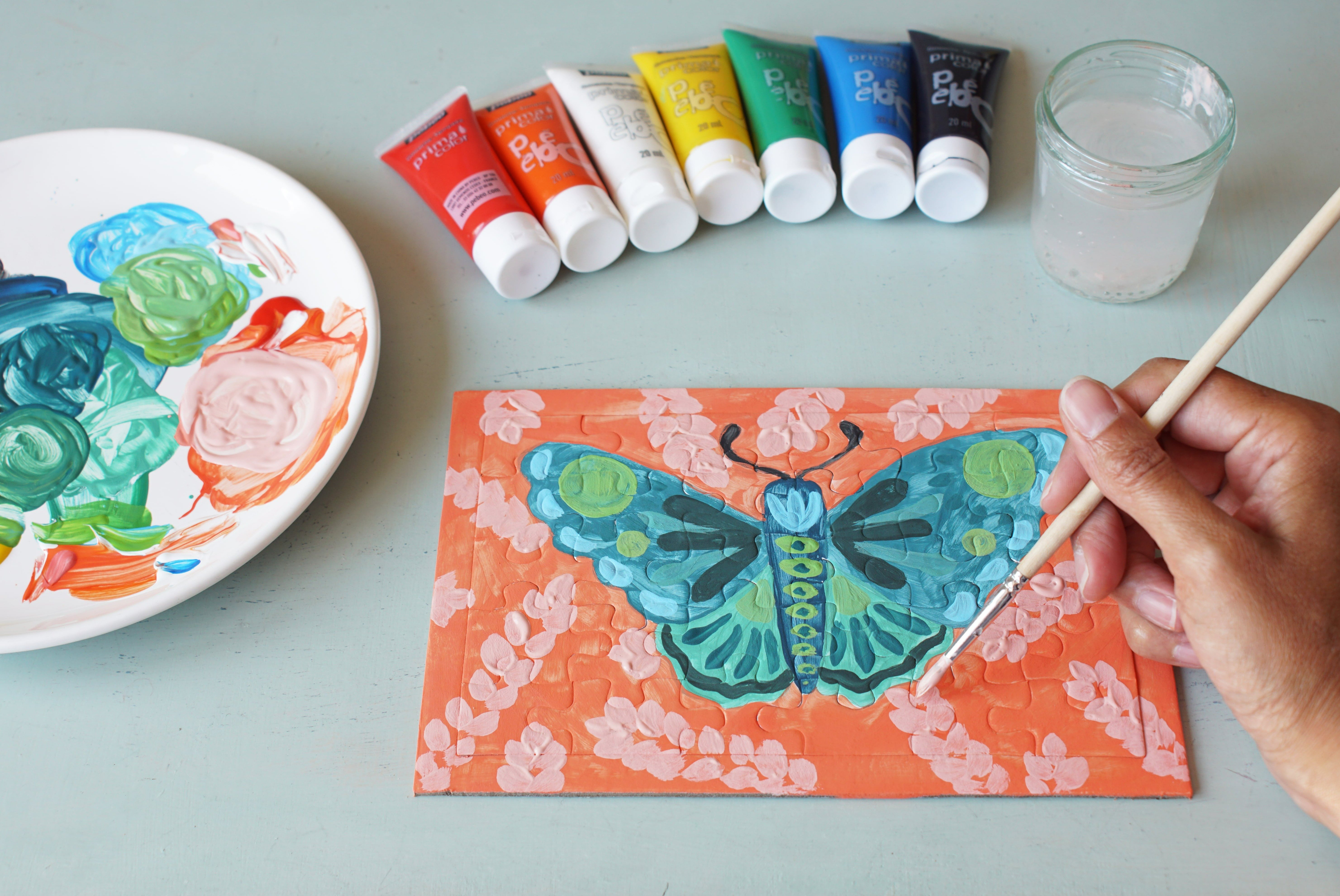 In the same way, paint details on the background. Here we're painted salmon-coloured leaves on the orange background.

Leave to dry well.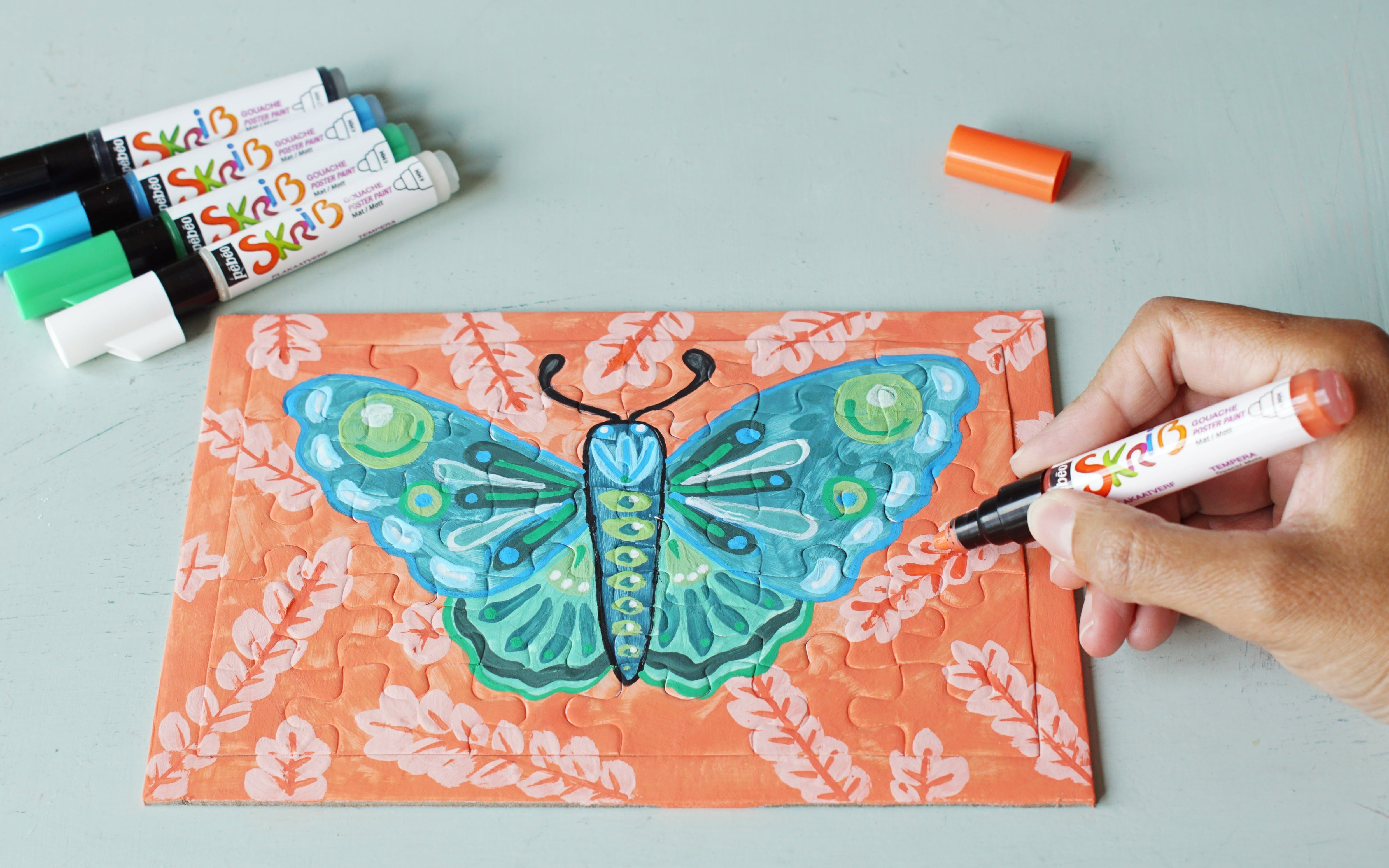 Add and strengthen the details using the Skrib markers: Draw the eyes in black with a white dot, use blue for spots and lines, and paint the outline of the wings, body, antennae and leaves in orange.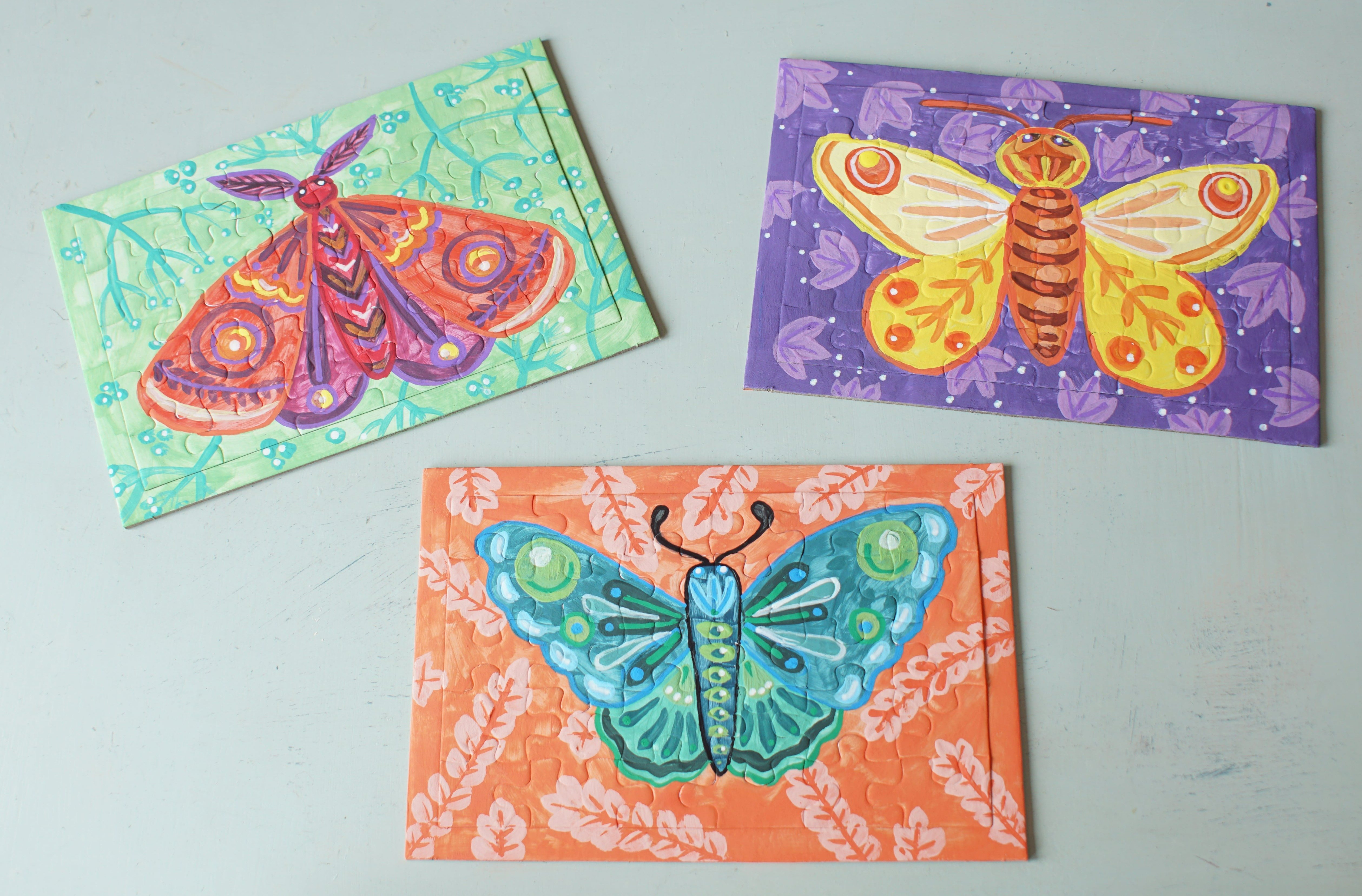 Make other butterfly puzzles while playing with the idea of complementary colours: a yellow butterfly on a purple background, or maybe a red butterfly on a green background.