mug decorated with marker
Mug decorated with marker
20/04/2022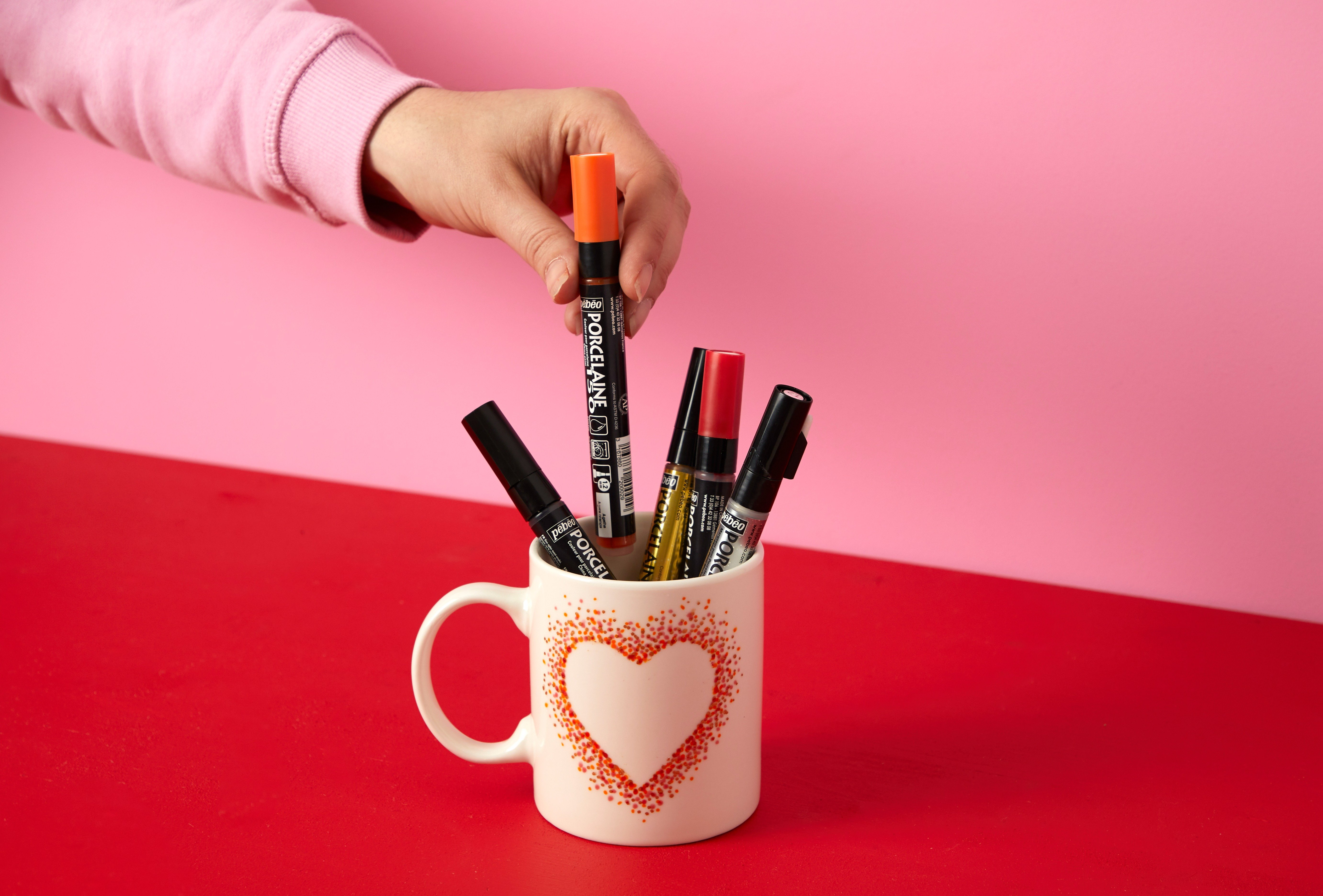 With the help of Pebeo porcelain markers, personalise your mugs and cups! It's very easy, quick and fun!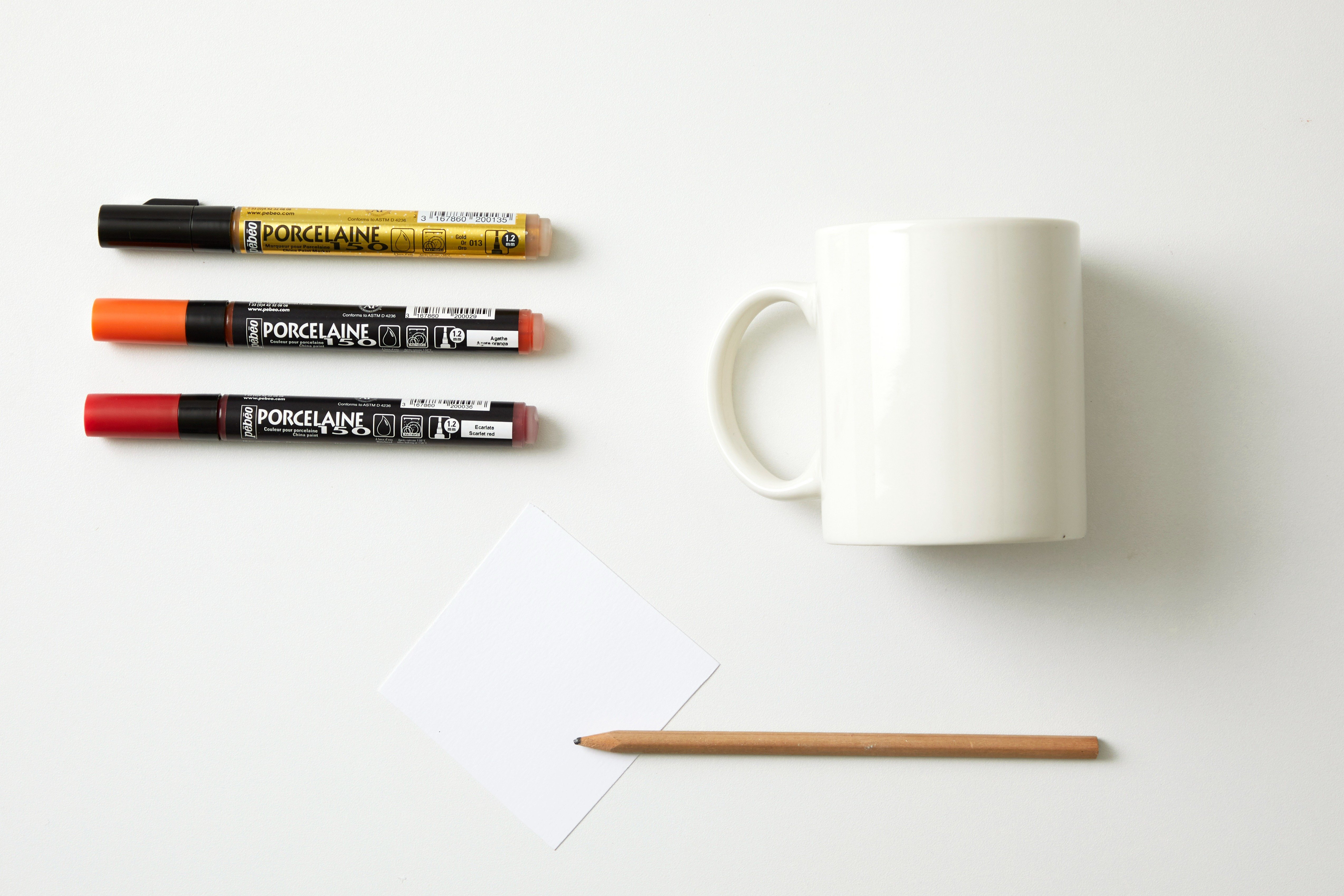 Materials :
Matériel hors Pébéo :

Porcelain mug
Difficulty level:
Easy
Time to make 1 mug (excluding drying time): 1 hour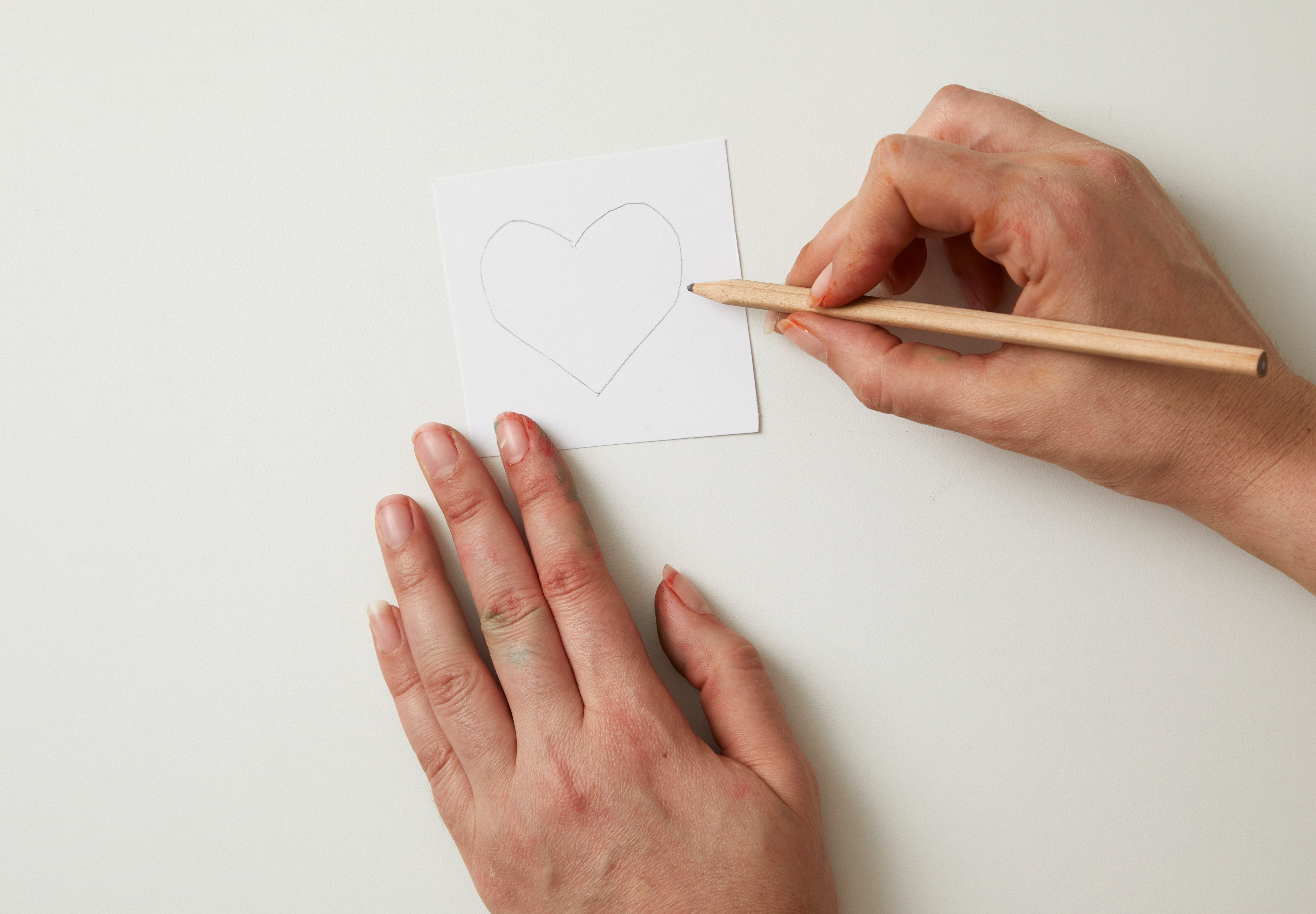 Draw a heart or other shape on thick paper

Stick a piece of double-sided tape onto this shape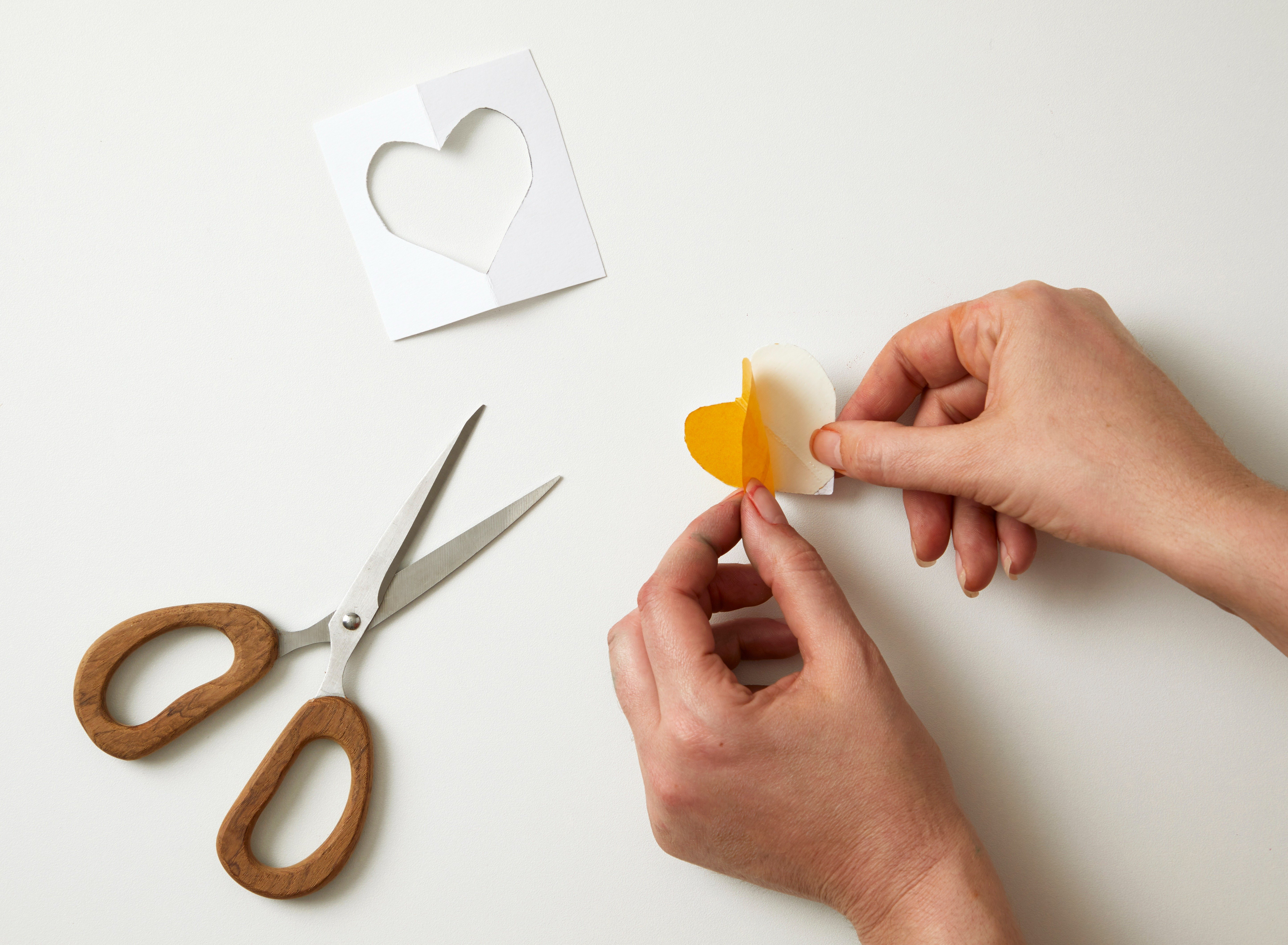 Cut the shape out with scissors or a cutter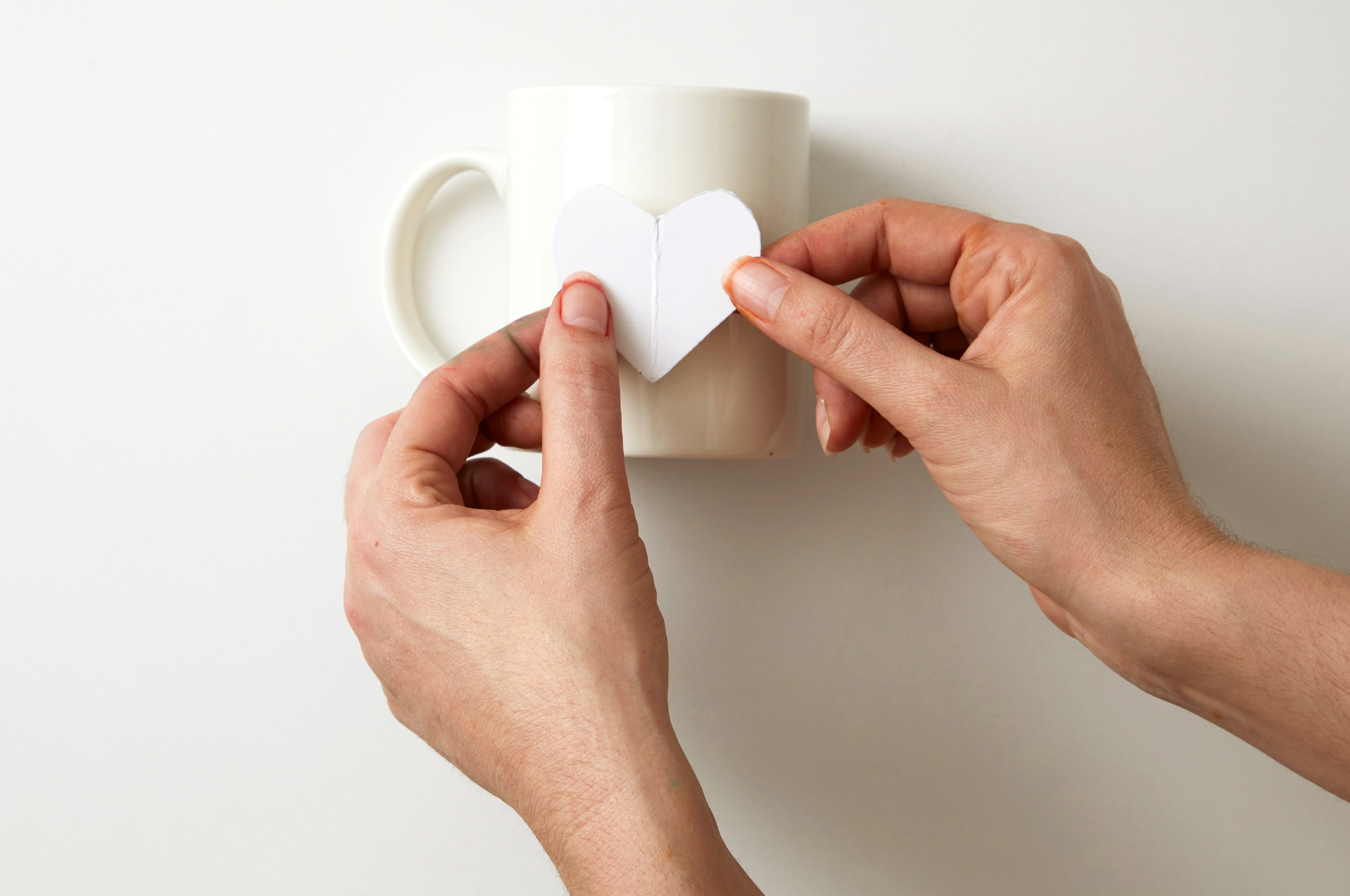 Stick the shape on your mug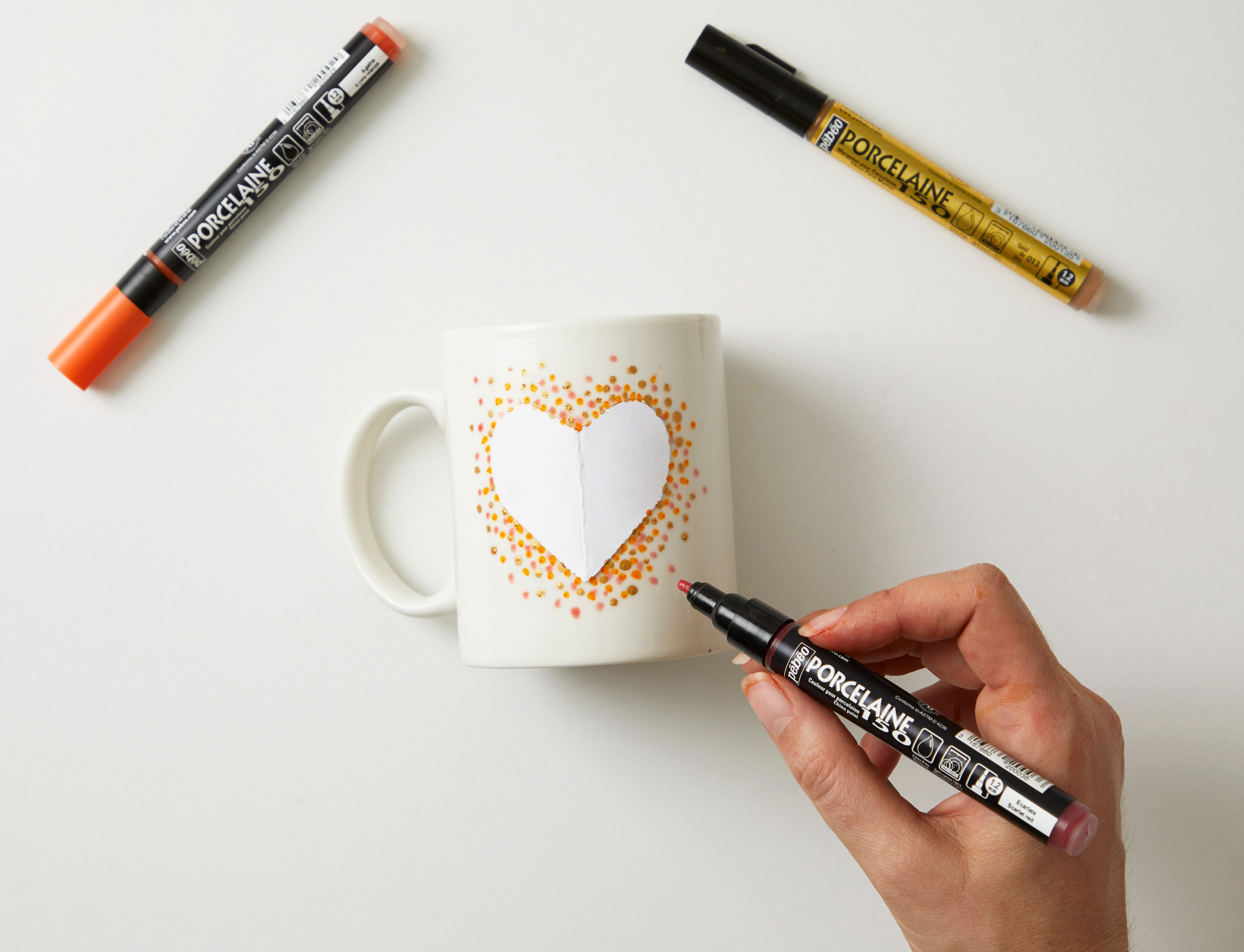 Draw small dots all around the paper shape using the porcelain markers (alternate the 3 colours).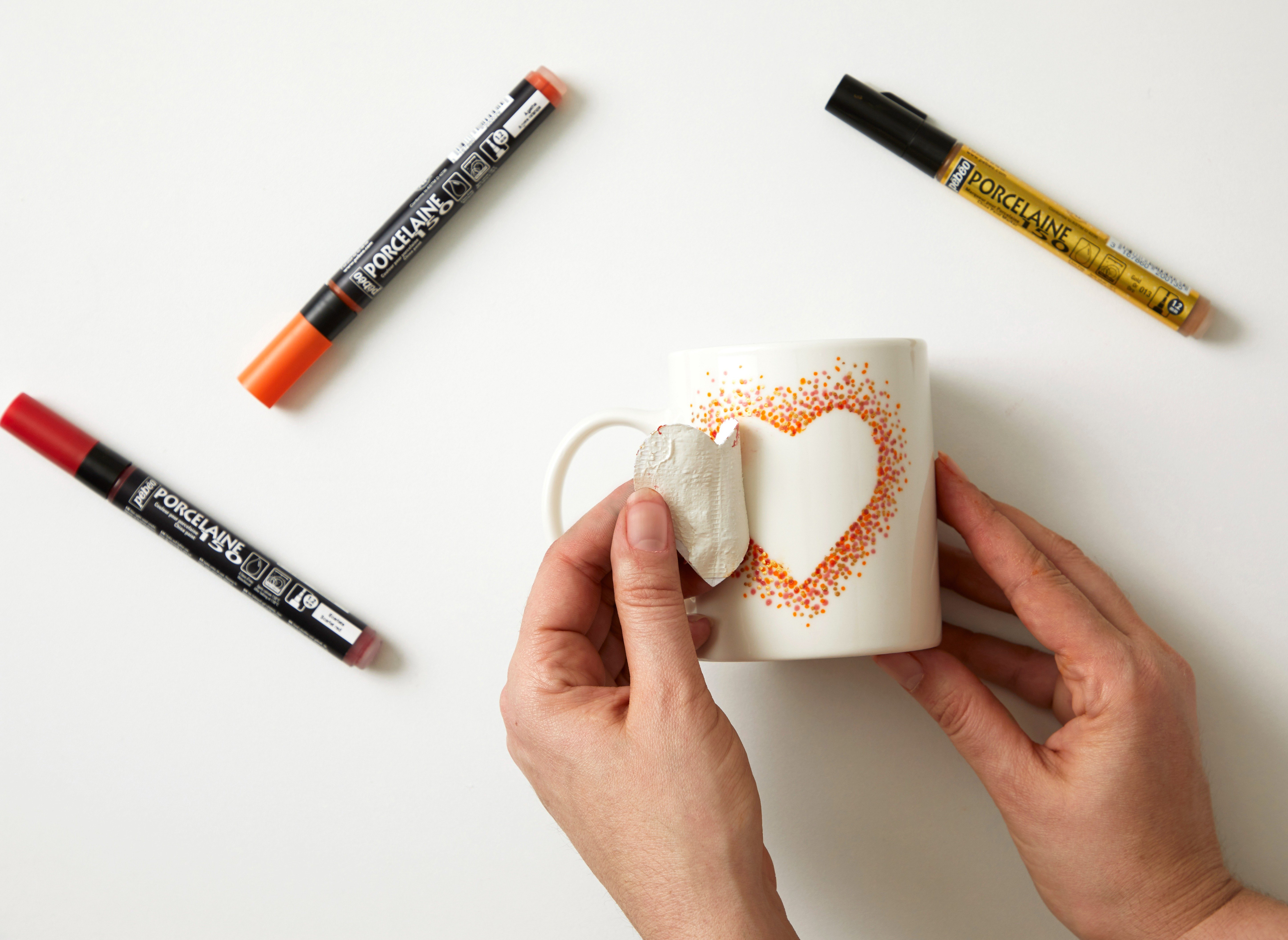 Wait 72 hours for the paint to dry, then peel off the paper shape