customize your leather sneakers!
Customize your leather Sneakers!
03/05/2023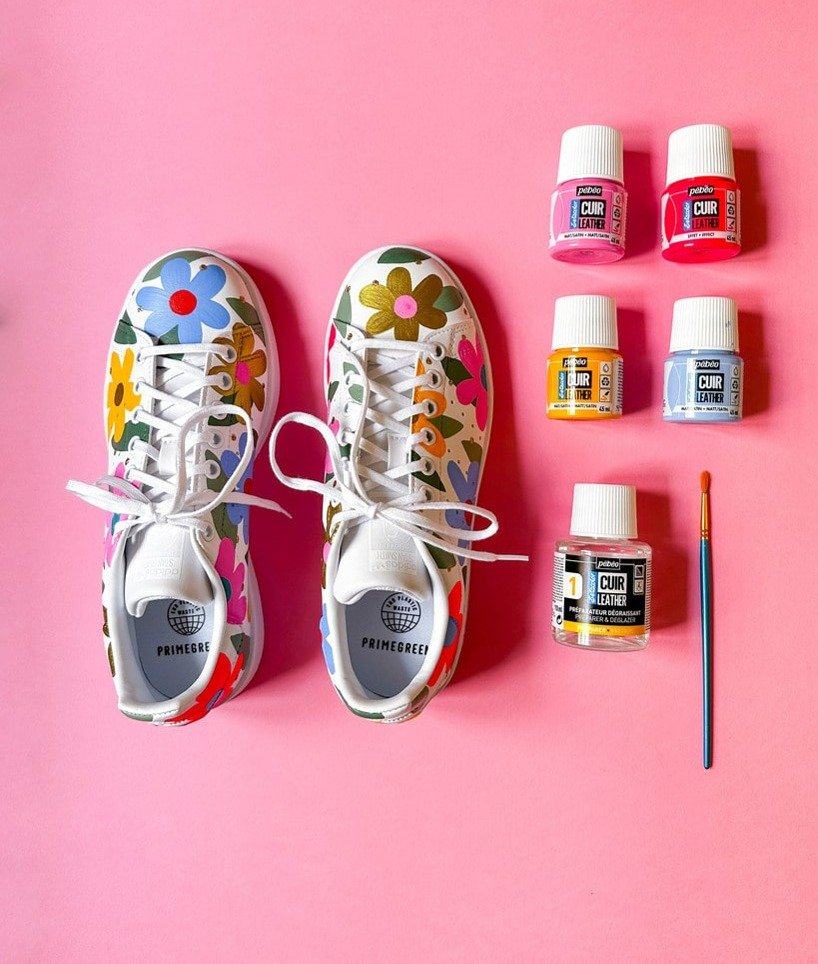 A pair of unique and colourful floral leather sneakers for this summer!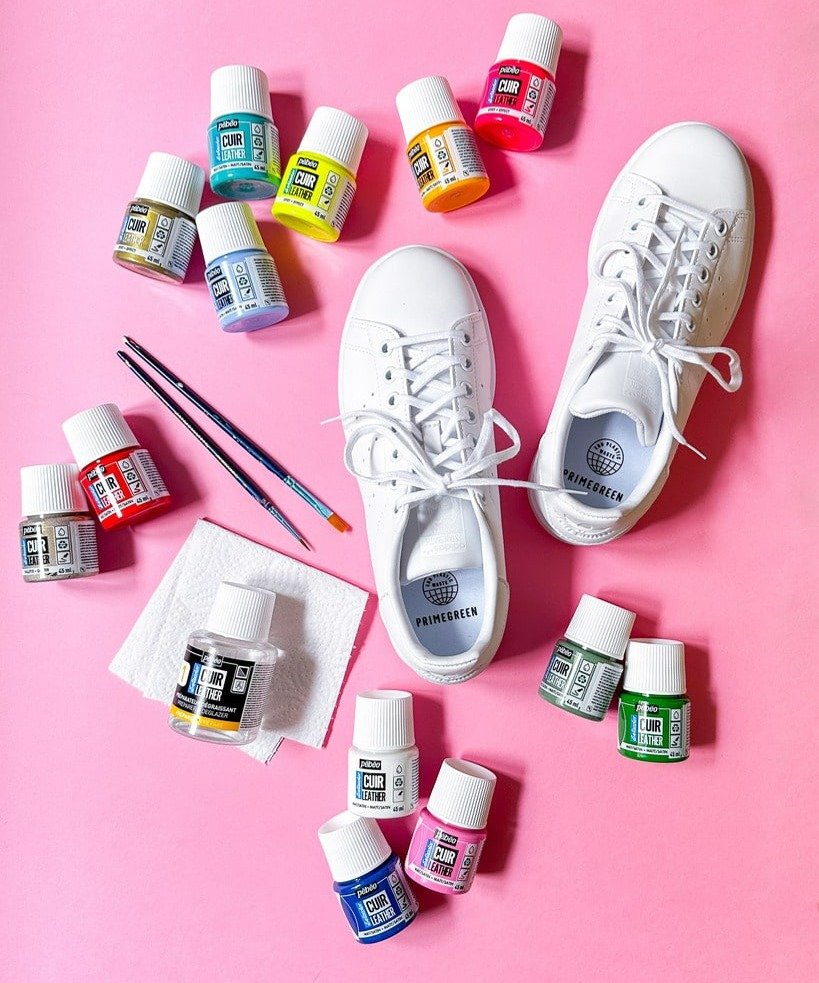 Materials:
Leather sneakers
Degreaser
Paper
paint brushes
Setacolor leather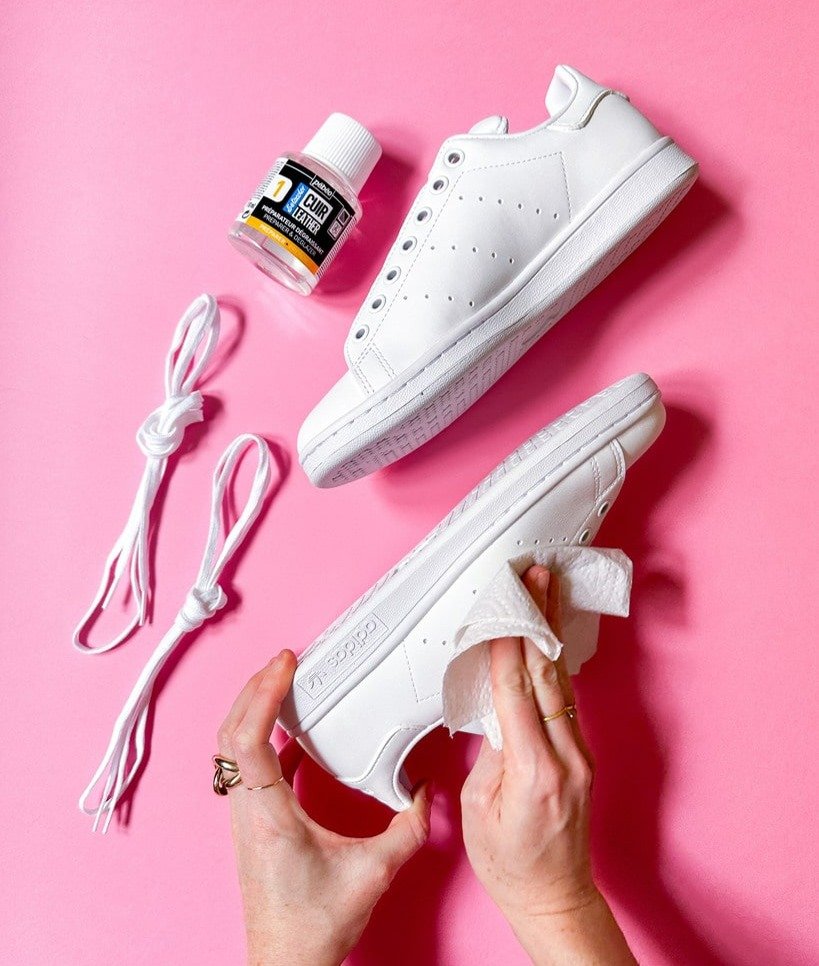 Use your degreaser to prepare the leather. Remove the laces if you want to do a patterned design. Pour a little degreaser on a clean piece of paper.
Wipe it over the part of the shoes that you are going to paint. If a bit of color from the leather comes off on the paper, don't worry! You will see that the appearance of the shoes will not change.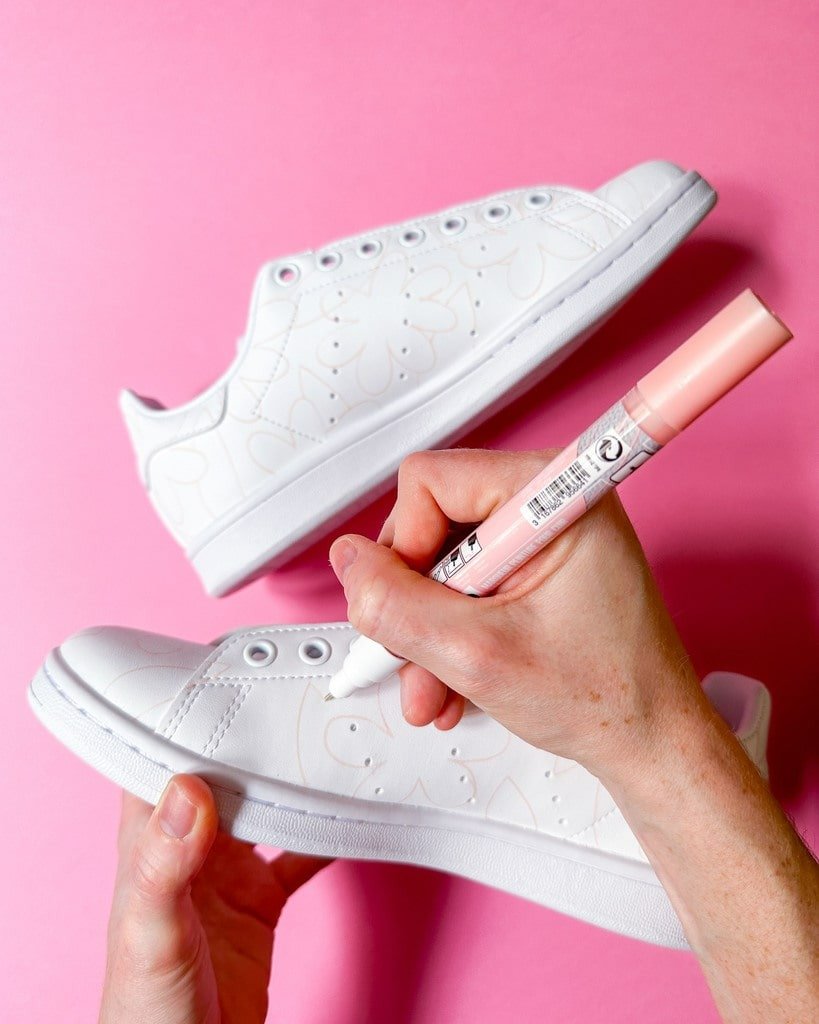 With a SETACOLOR leather marker, outline the shapes to be painted on the leather.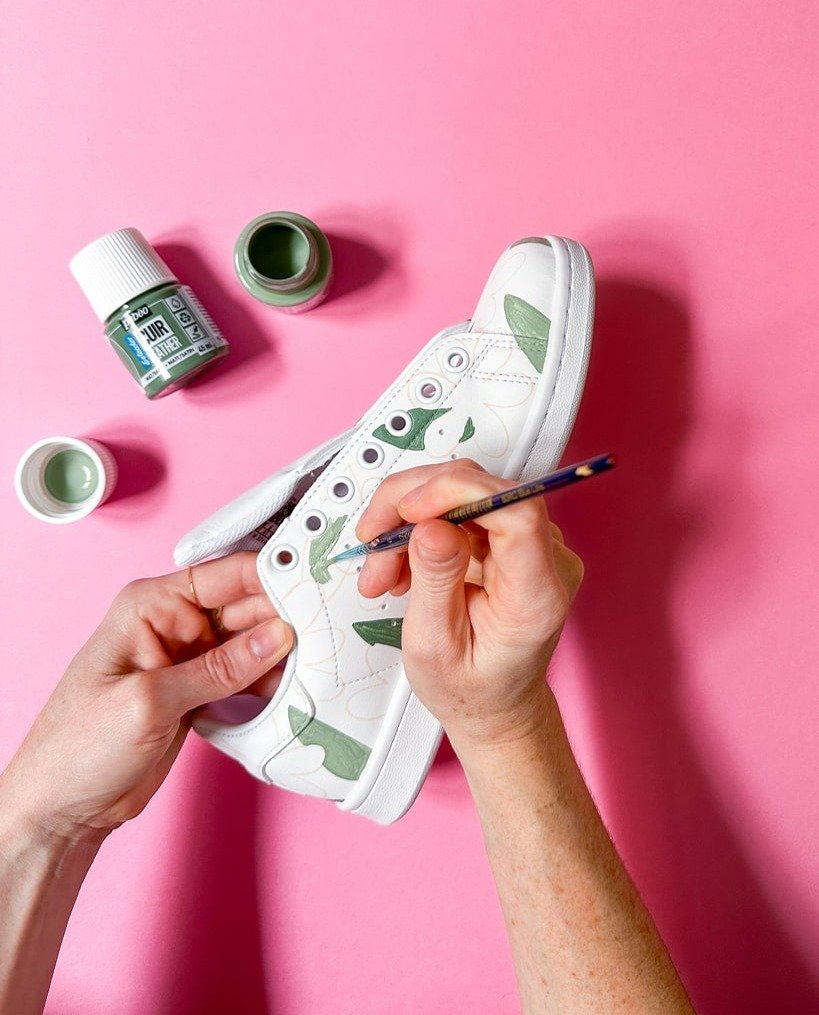 Start by applying a thin first layer of each color on the shoe. Wait for it to dry completely before ap-plying the second coat. Use a hair dryer to dry it quicker, as needed.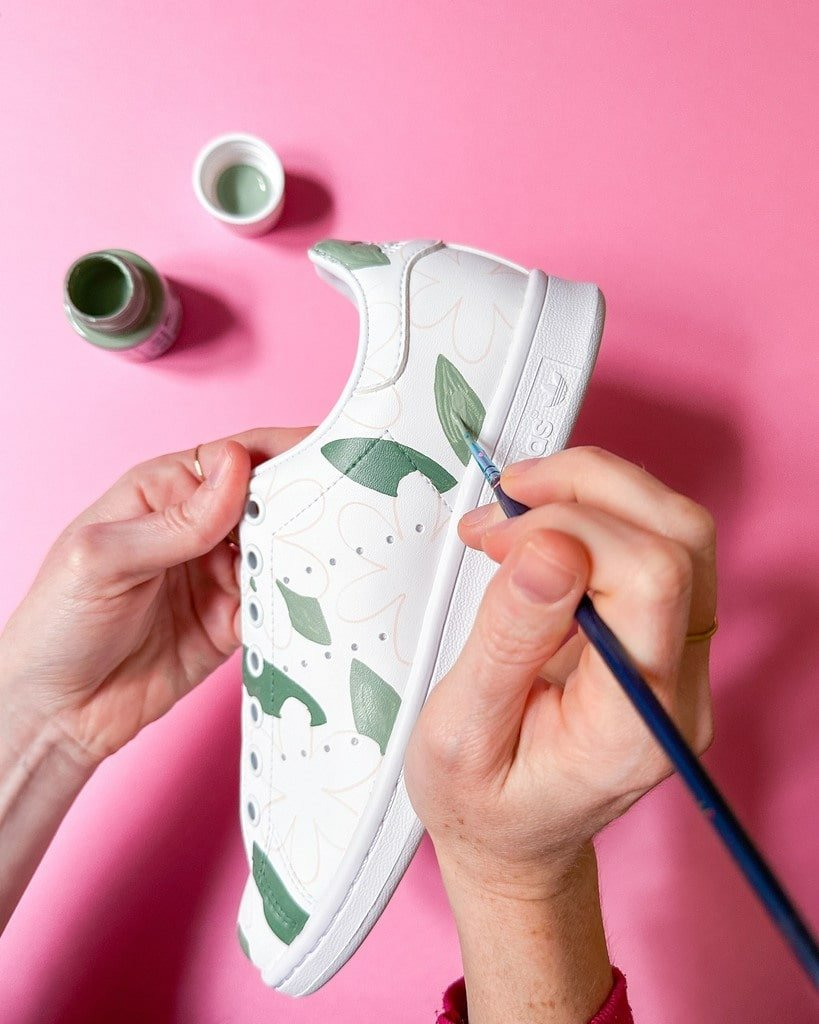 Apply a second and third thin coat as needed until the finish is quite opaque. Allow the paint to dry between each coat.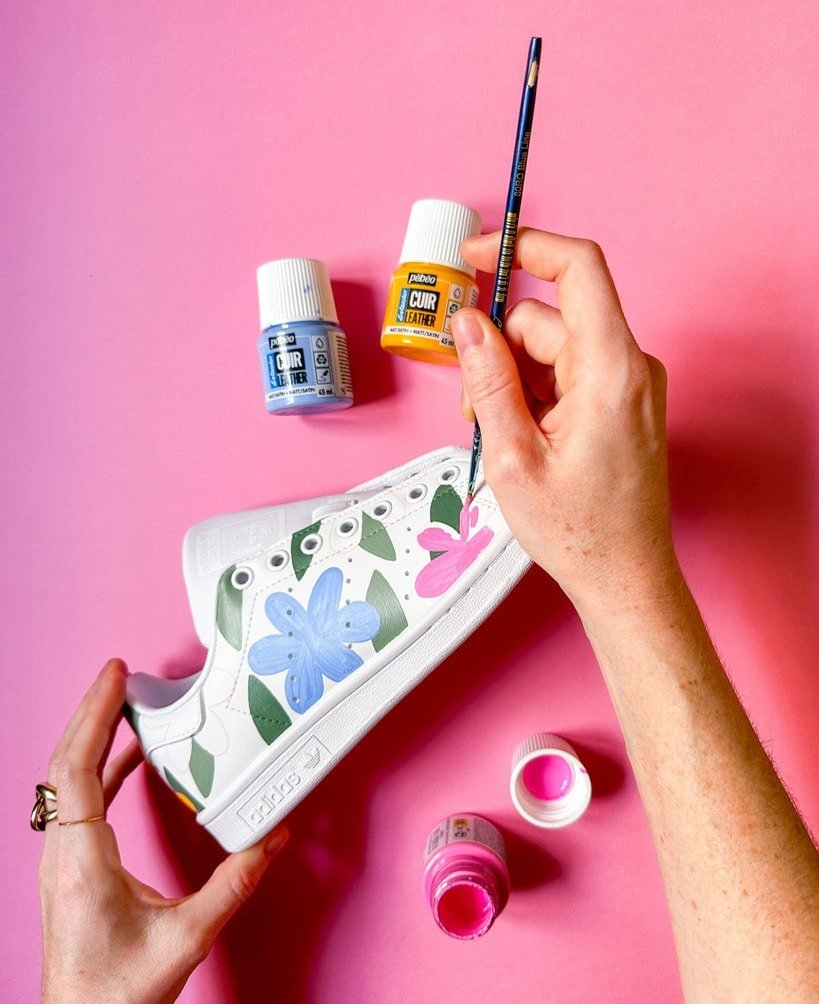 You can add one color over another (with markers or paint) to add detail. You will see that I painted a circle inside the flowers directly on the layers that had already dried beforehand.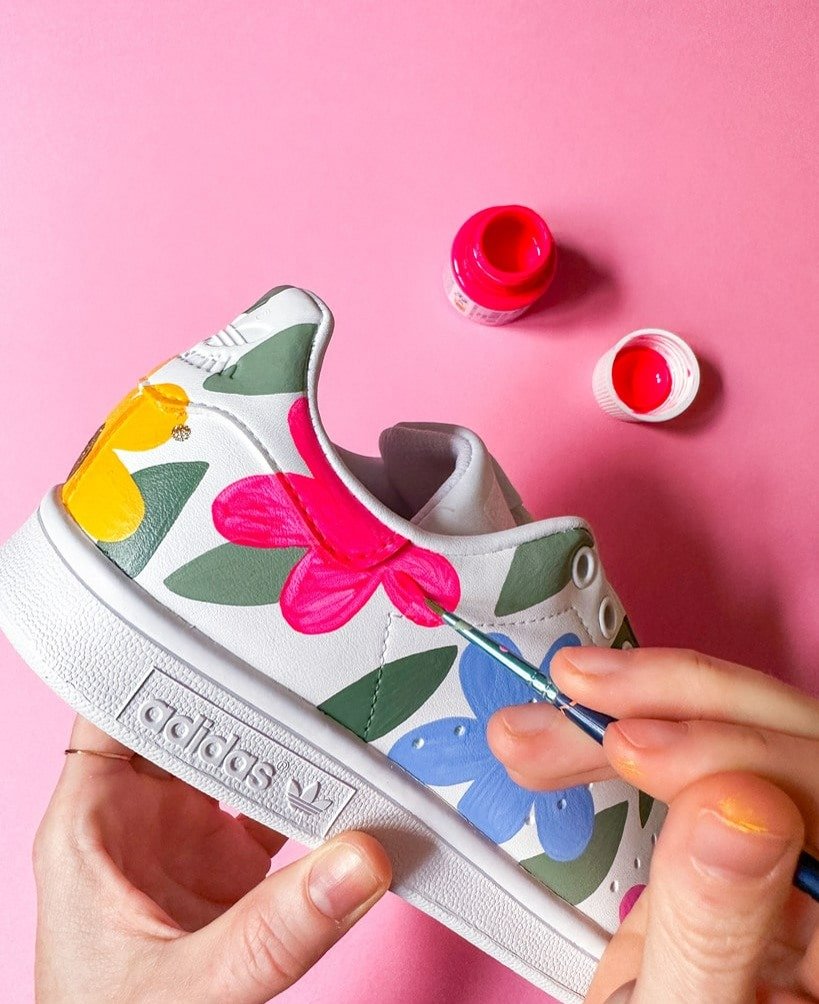 The sparkles in the range add an even more fun side to your creation! You can apply them to the pouch directly or on another paint colour. You can do small sparkly dots with one thick coat so that the sparkle paint dries slightly raised. To avoid a raised effect, paint several thin layers.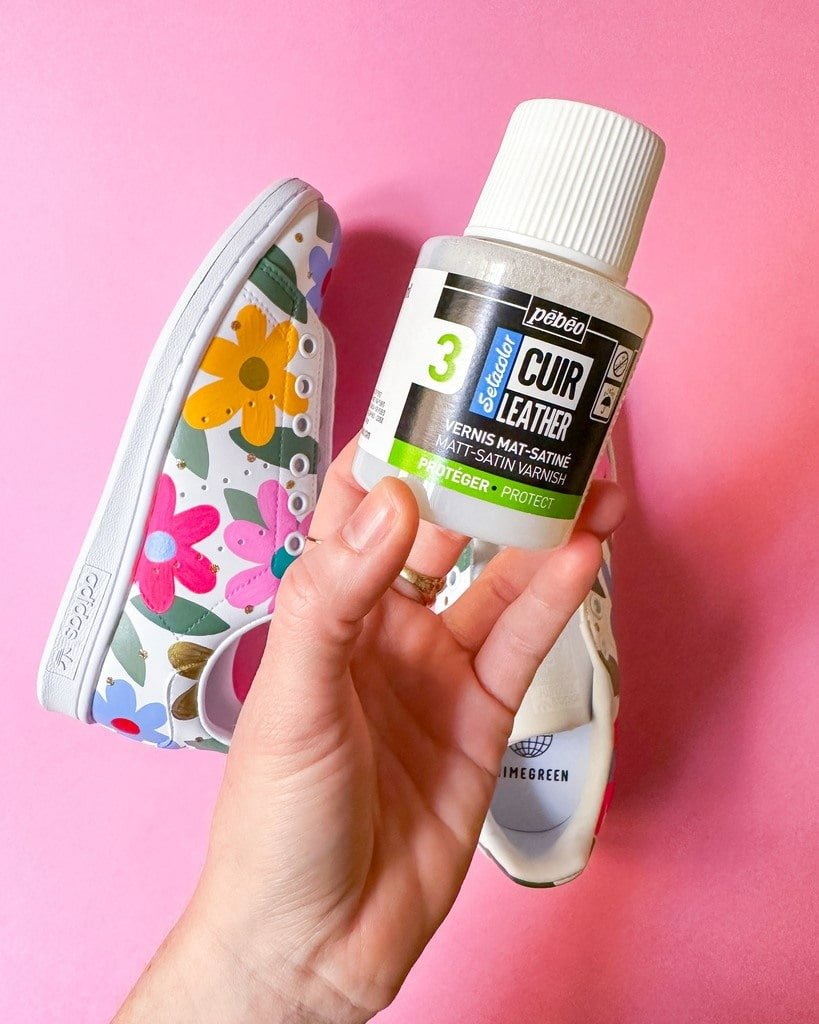 If you wish, you can varnish your product with a matte or glossy varnish. Wait 24 hours before apply-ing varnish.

You have finished and you can walk with your pretty DIY sneakers. Do not hesitate to browse our site for more ideas for leather creations.