Little glowing ghosts
05/10/2022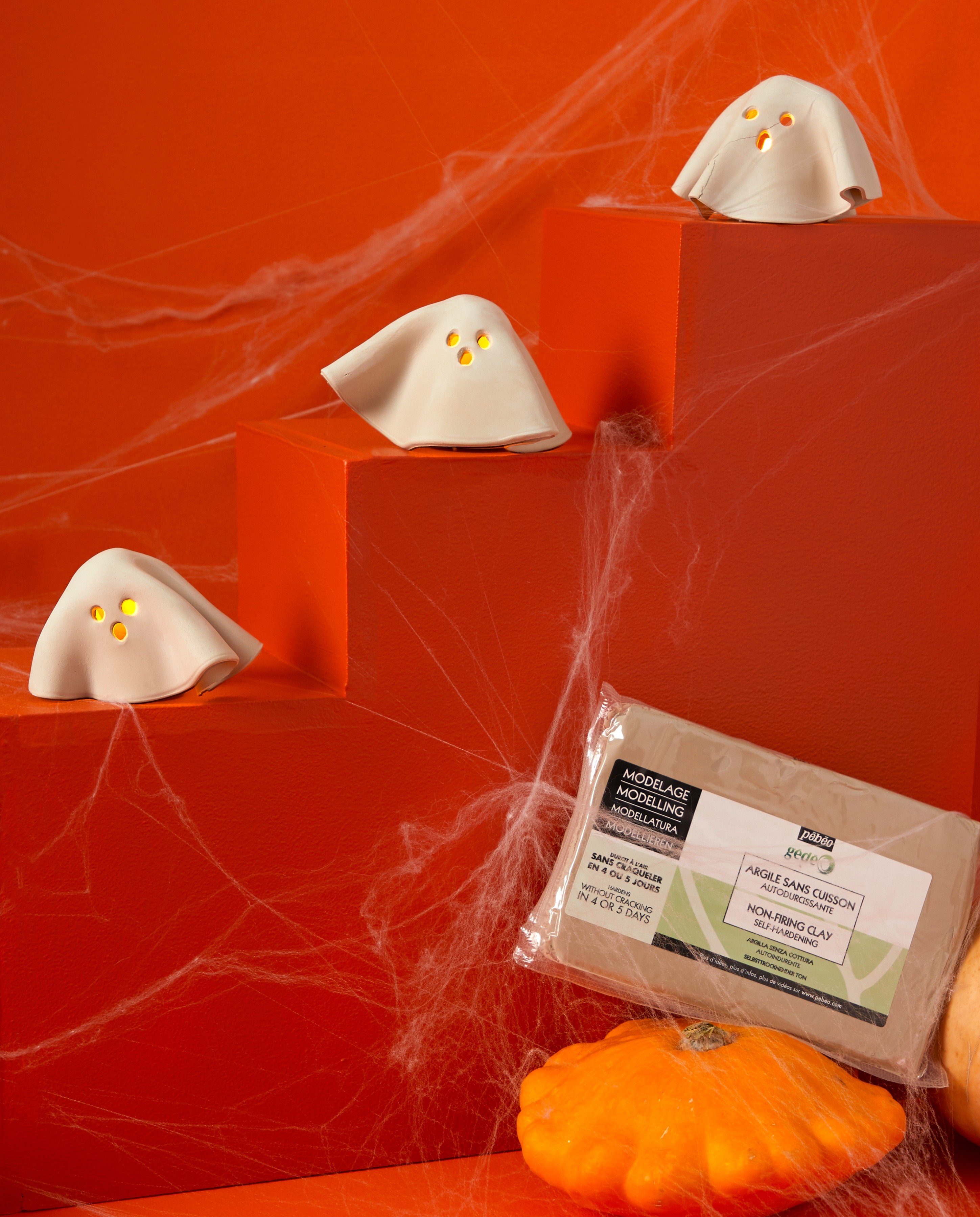 Booo!!! Create your own little, spooky clay ghosts that light up on Halloween…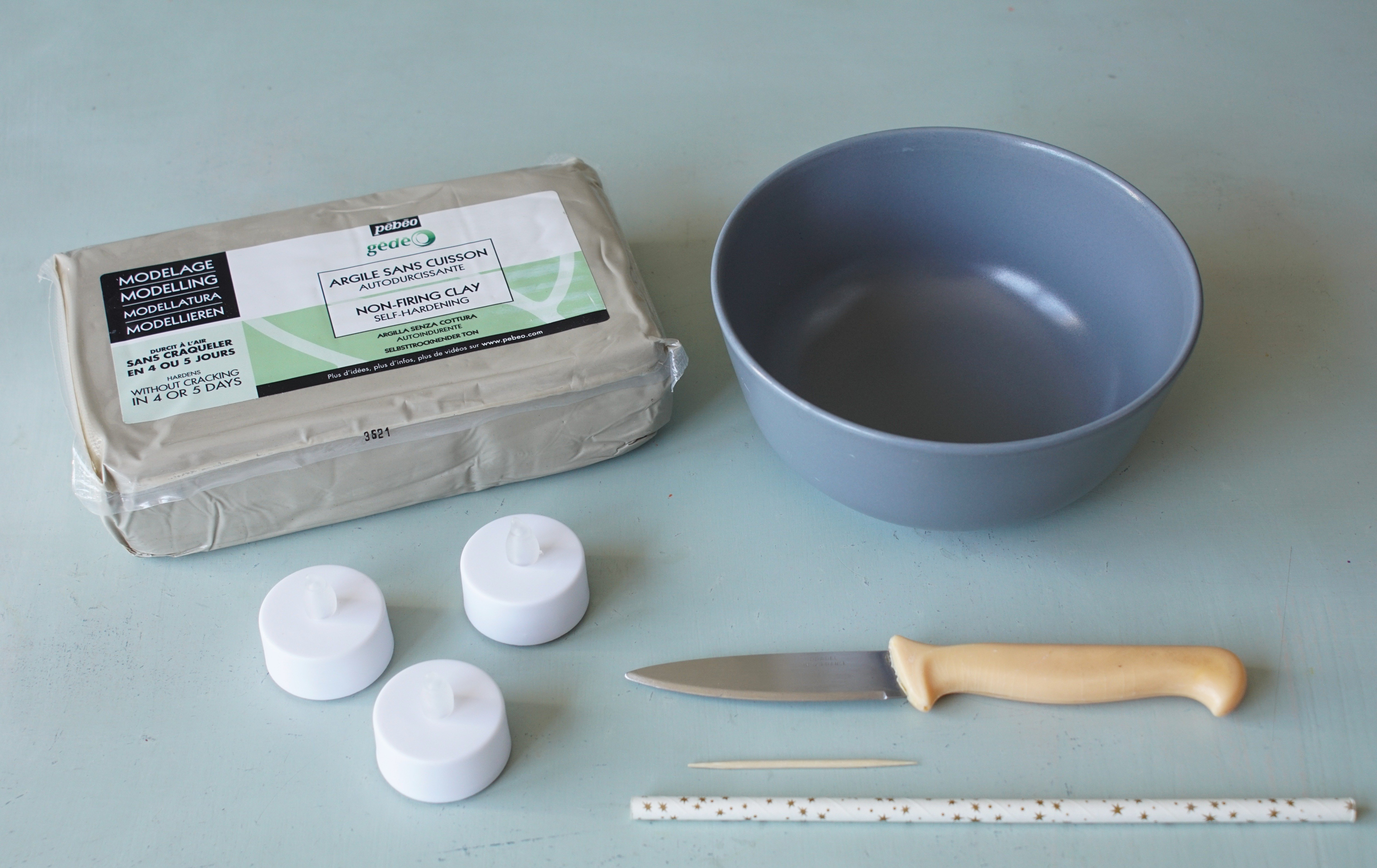 Materials :
White non-firing Gédéo clay
Modelling tools (roller, knife, toothpick, straw)
A bowl to serve as a cookie cutter
Cling film
Fine sandpaper
LED candles
Difficulty level :
Drying time: 48 hours

Time to make: 1 hour for 3 ghosts

Difficulty: medium - age 6 and up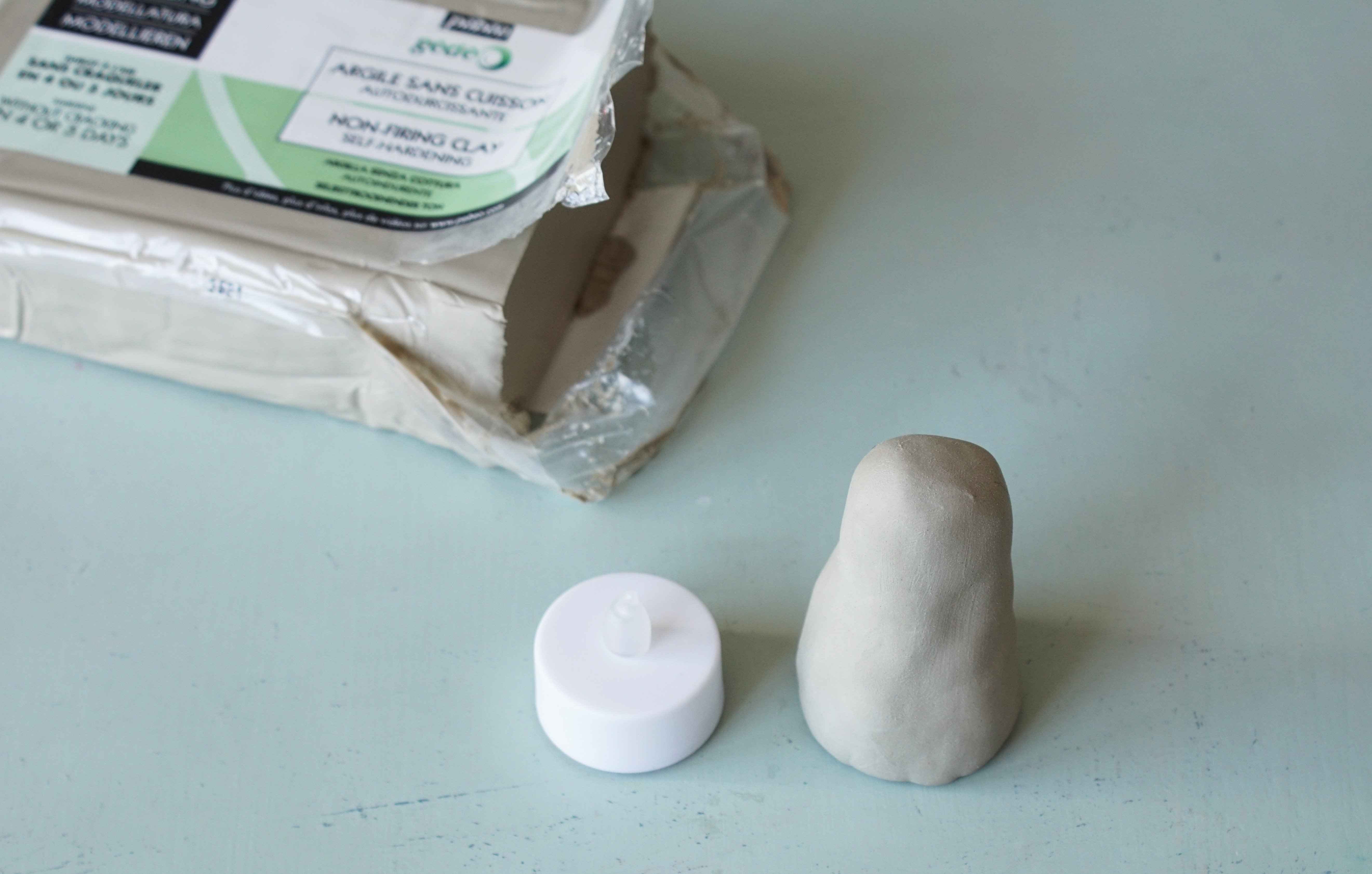 From a block of clay, make a cone with a base slightly larger than the diameter of your LED candle and about 6 cm high.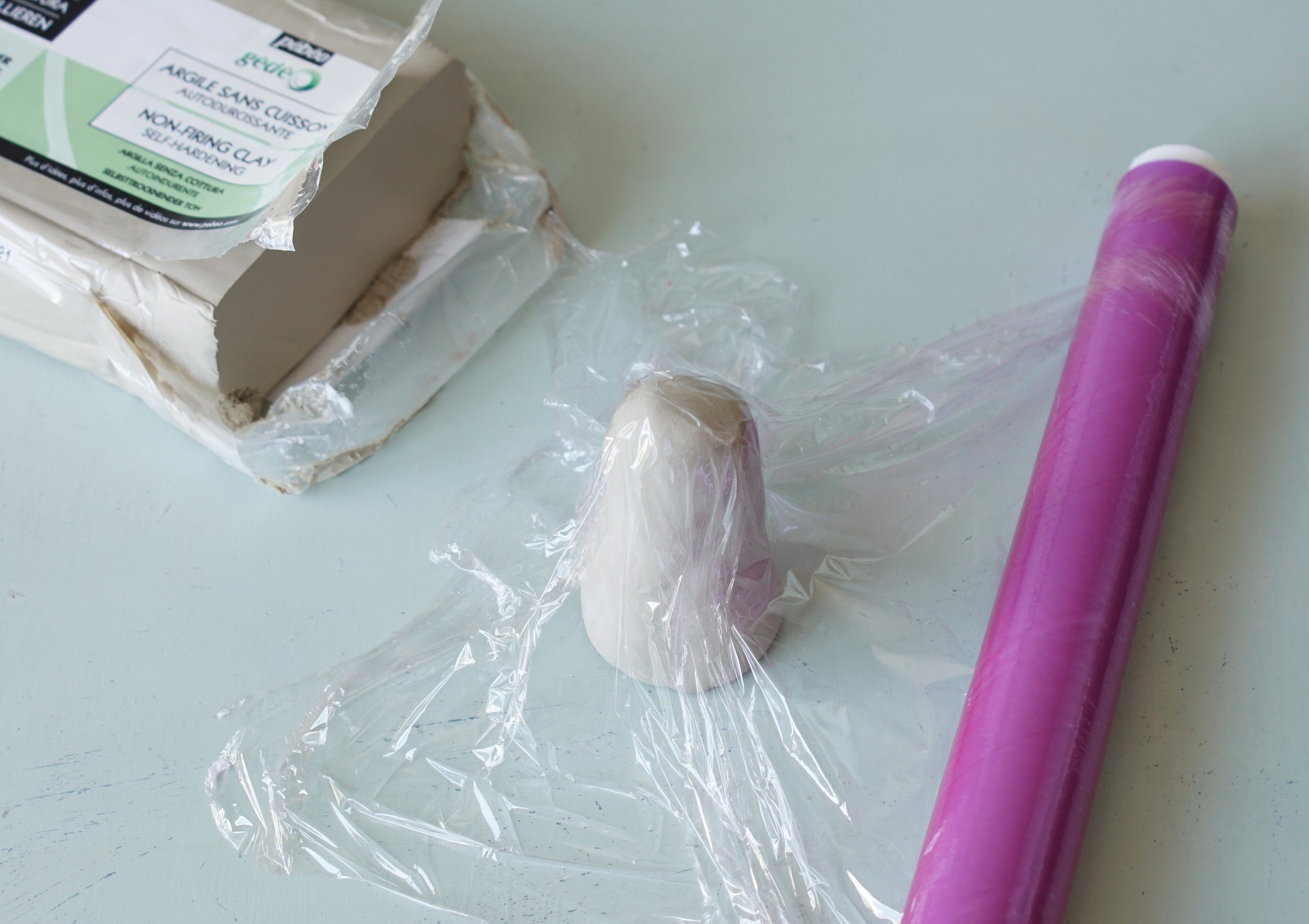 Cover this cone with cling film. You will be able to use it as a base to model your little ghosts.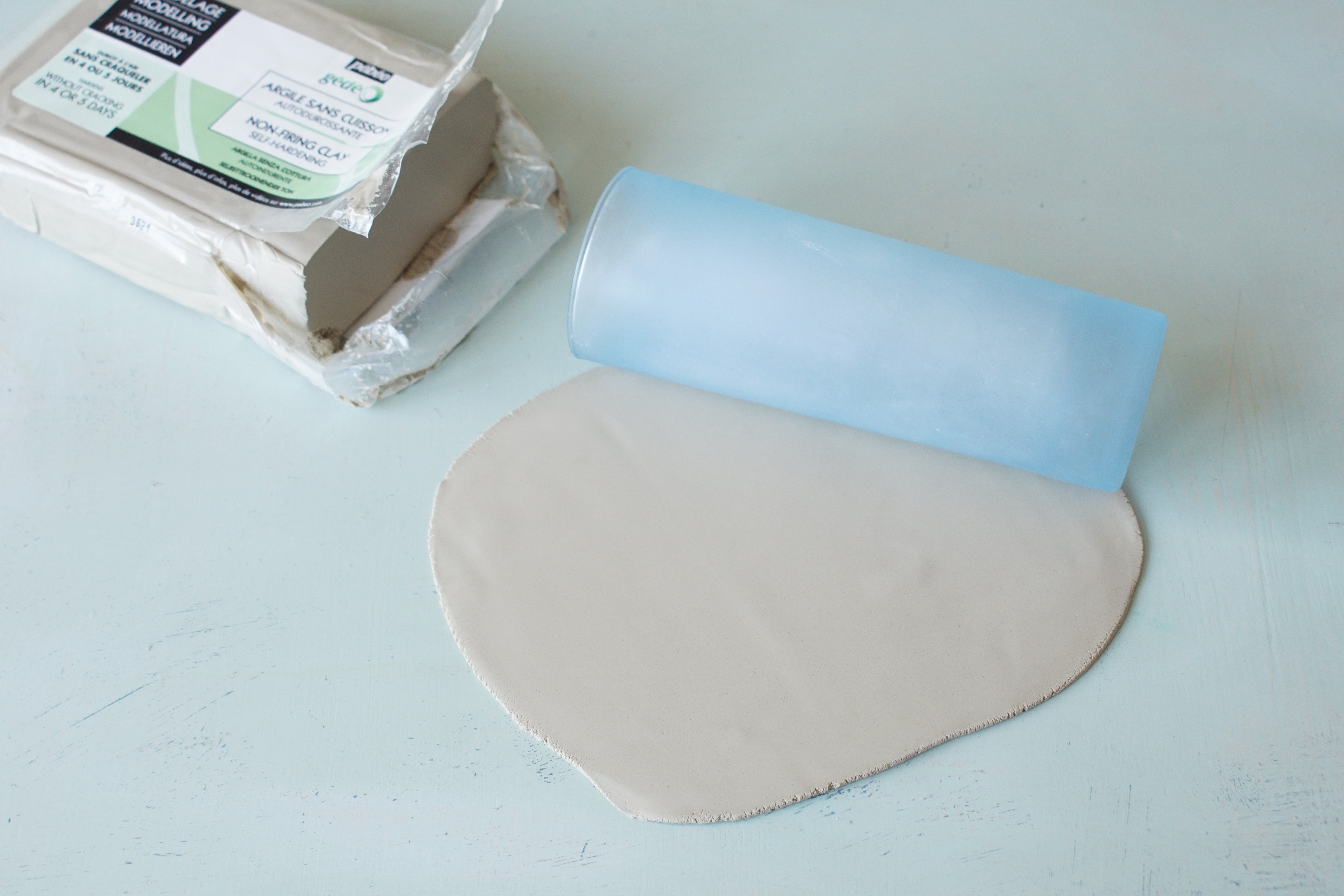 Knead a ball of clay and roll it out into a very thin sheet.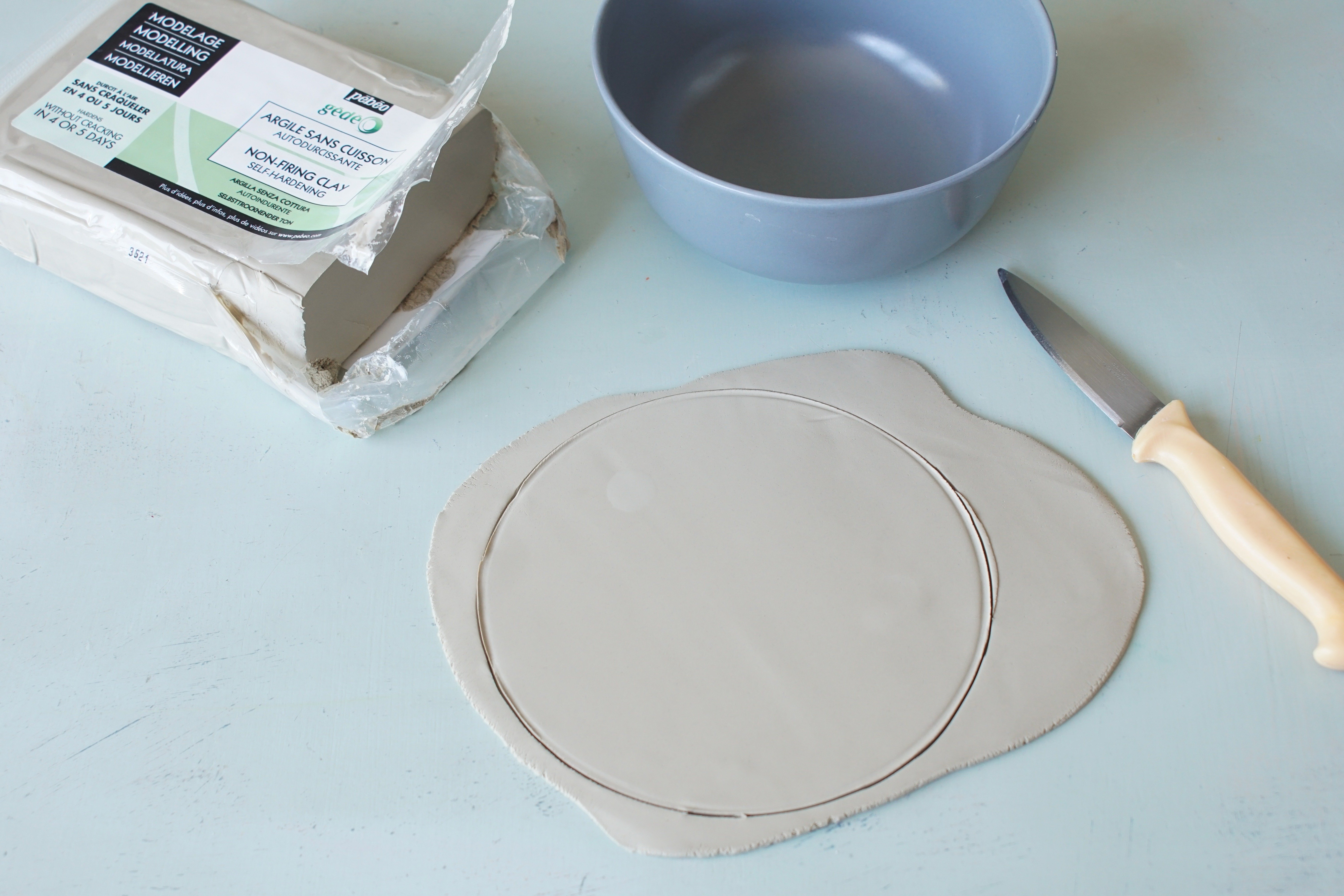 Using the bowl, cut a circle in the rolled out clay. If you are little, ask an adult to help you cut out the shape with a knife.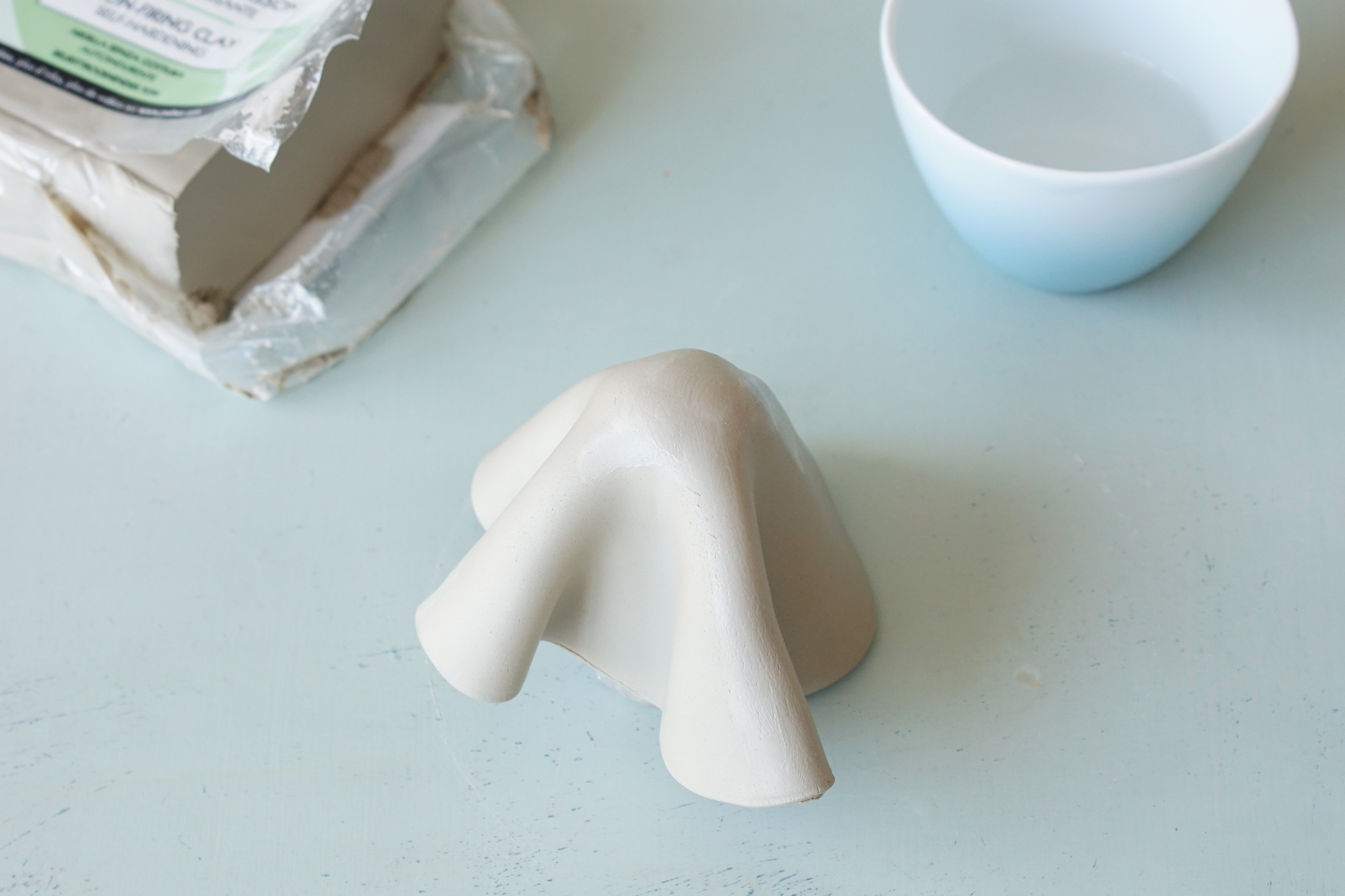 Place the circle on the cone, adding folds as if it were the sheet covering the ghost. Don't hesitate to smooth the clay with a little water if it cracks.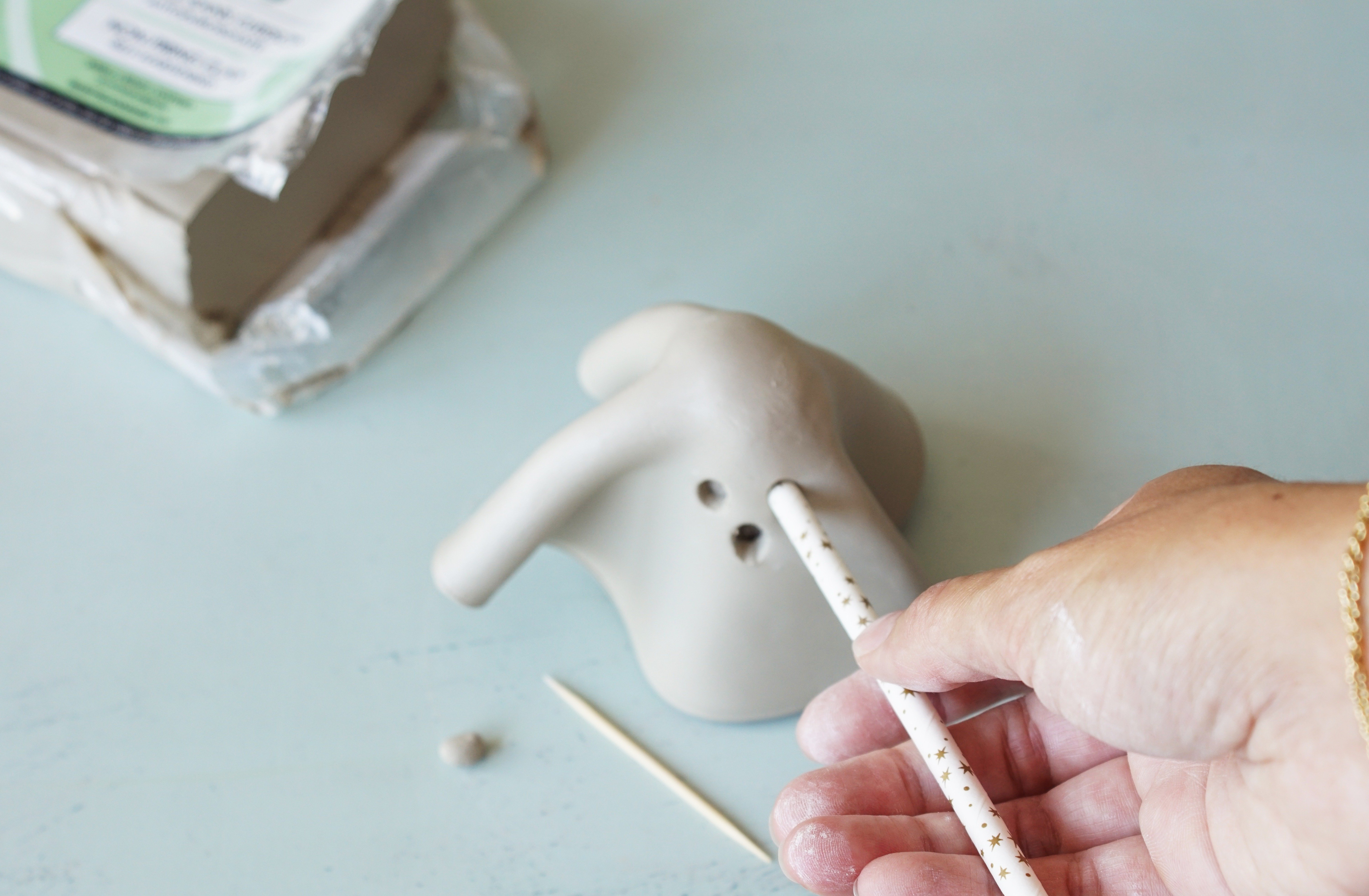 Use the straw and toothpick to poke holes in the ghost's eyes and mouth.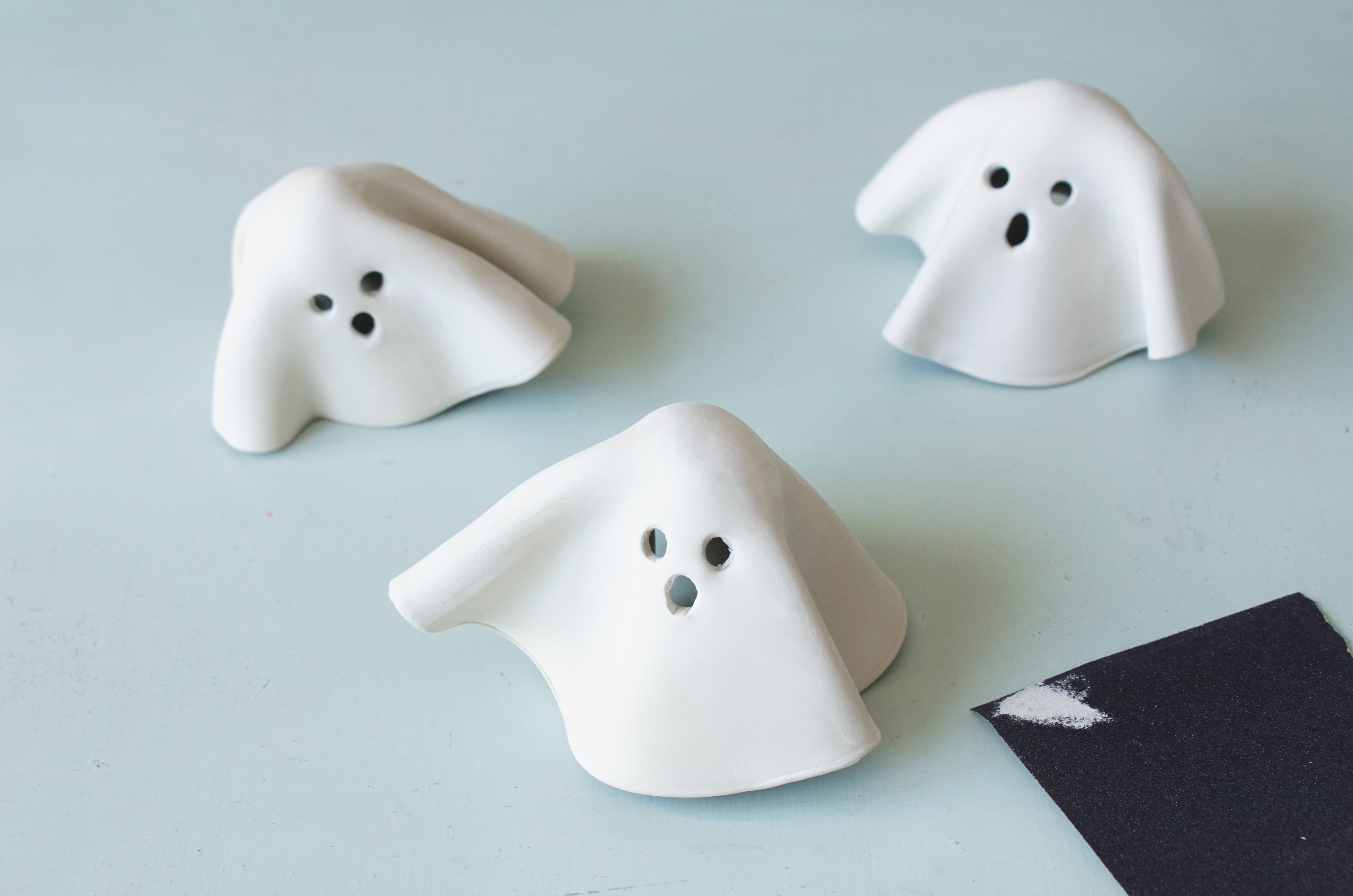 Let your ghost dry out on the cone for 48 hours. Then sand it gently if necessary.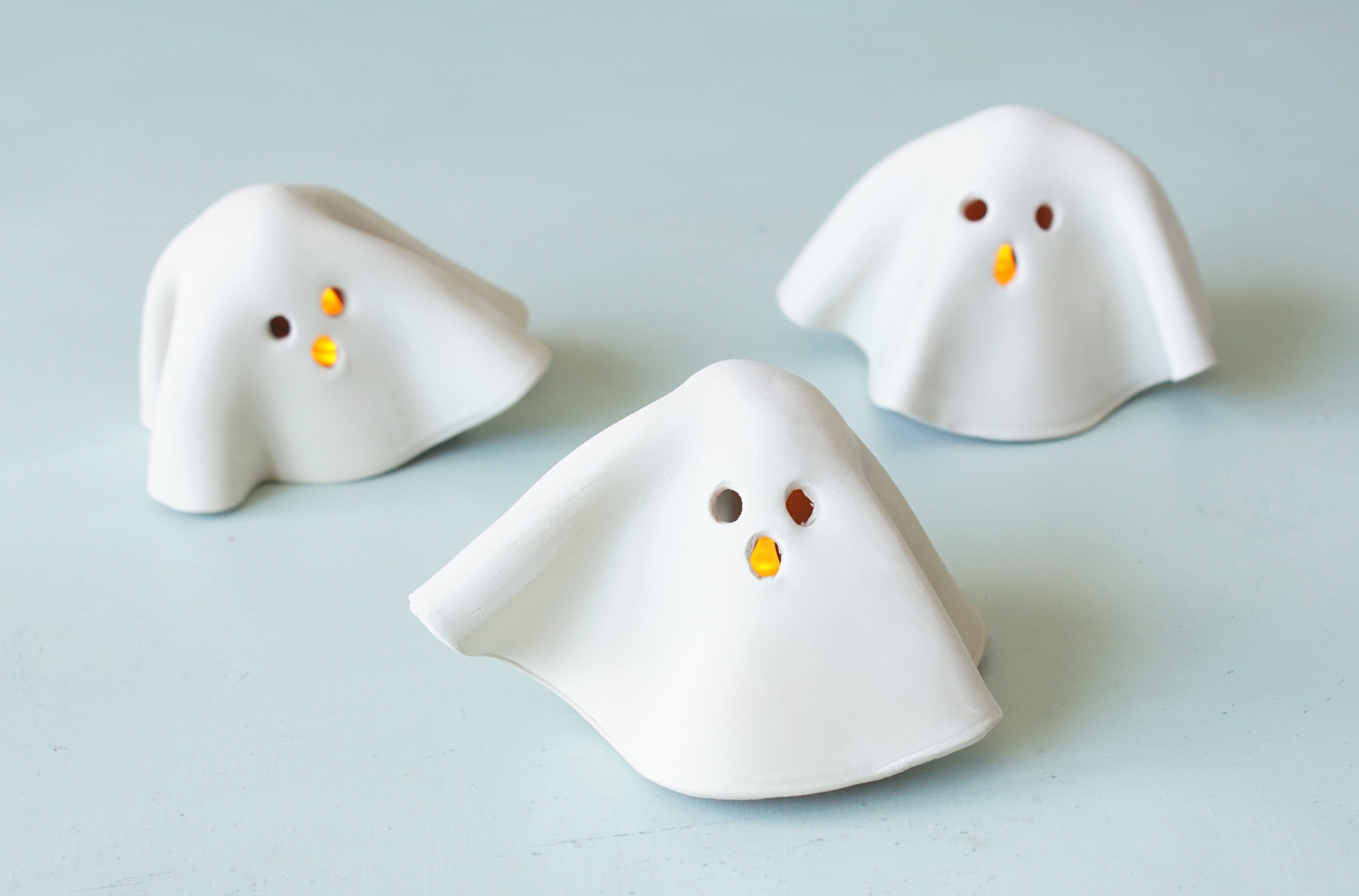 Now all you have to do is place a lit LED candle under your ghost to make it light up and spook you!

Tip: When drying, if you see small cracks appear on your ghosts, don't panic! You can fix them with slip. Mix a little clay with plenty of water and spread this liquid paste over the crack. As it dries, the slip will seal the crack.