Gouache illustrations on a black background
03/10/2022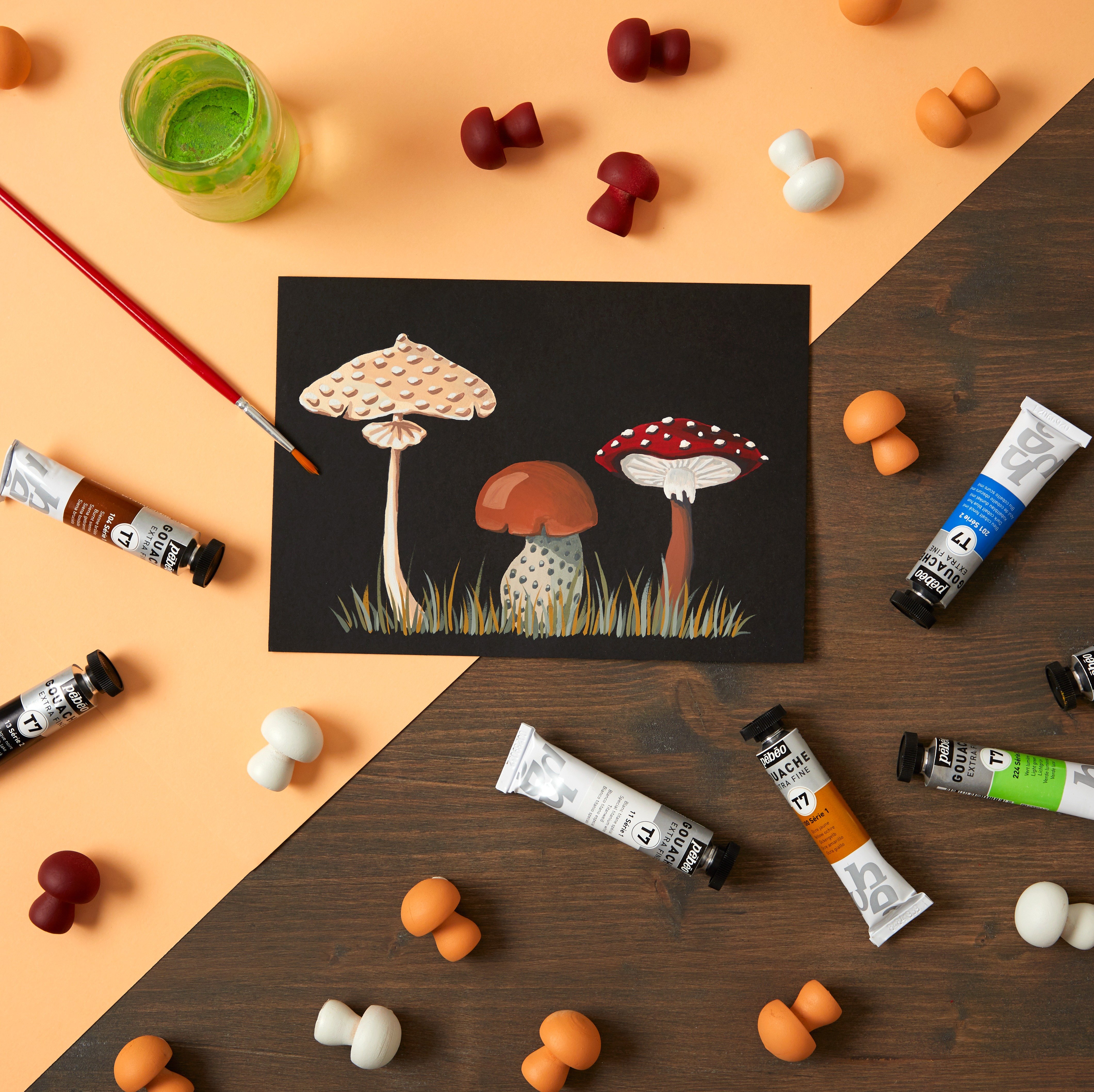 Learn some of the basic concepts of gouache illustration on a black background by making these seasonal mushrooms!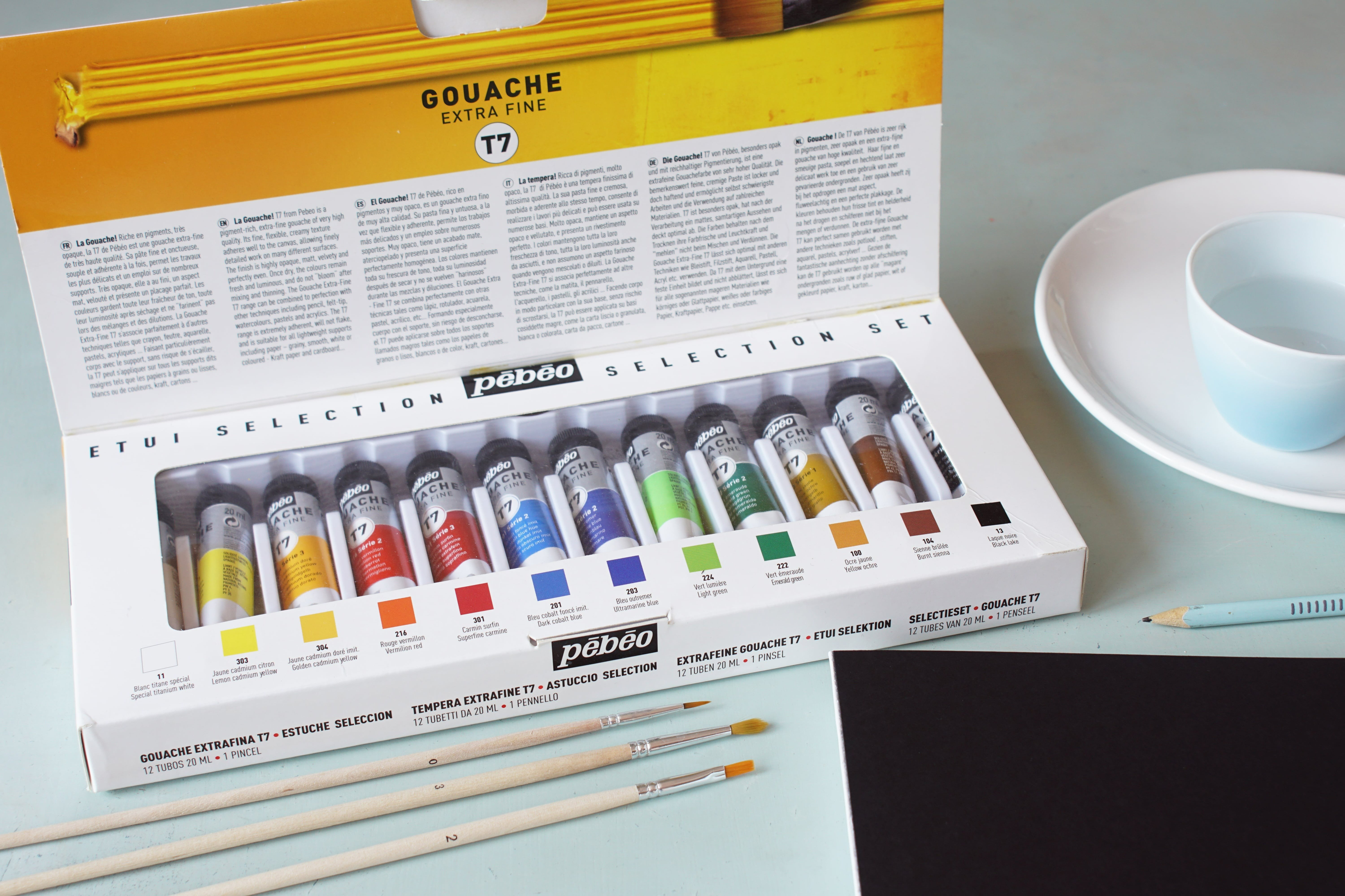 Materials :
T7 Extra Fine Gouache in a tube

Fine brushes
Pot of water and palette (you can use a plate for a palette)
Sketchbook with black pages
A pencil
Difficulty Level :
Drying time: a few minutes

Time to make: 45 minutes

Difficulty: adult beginner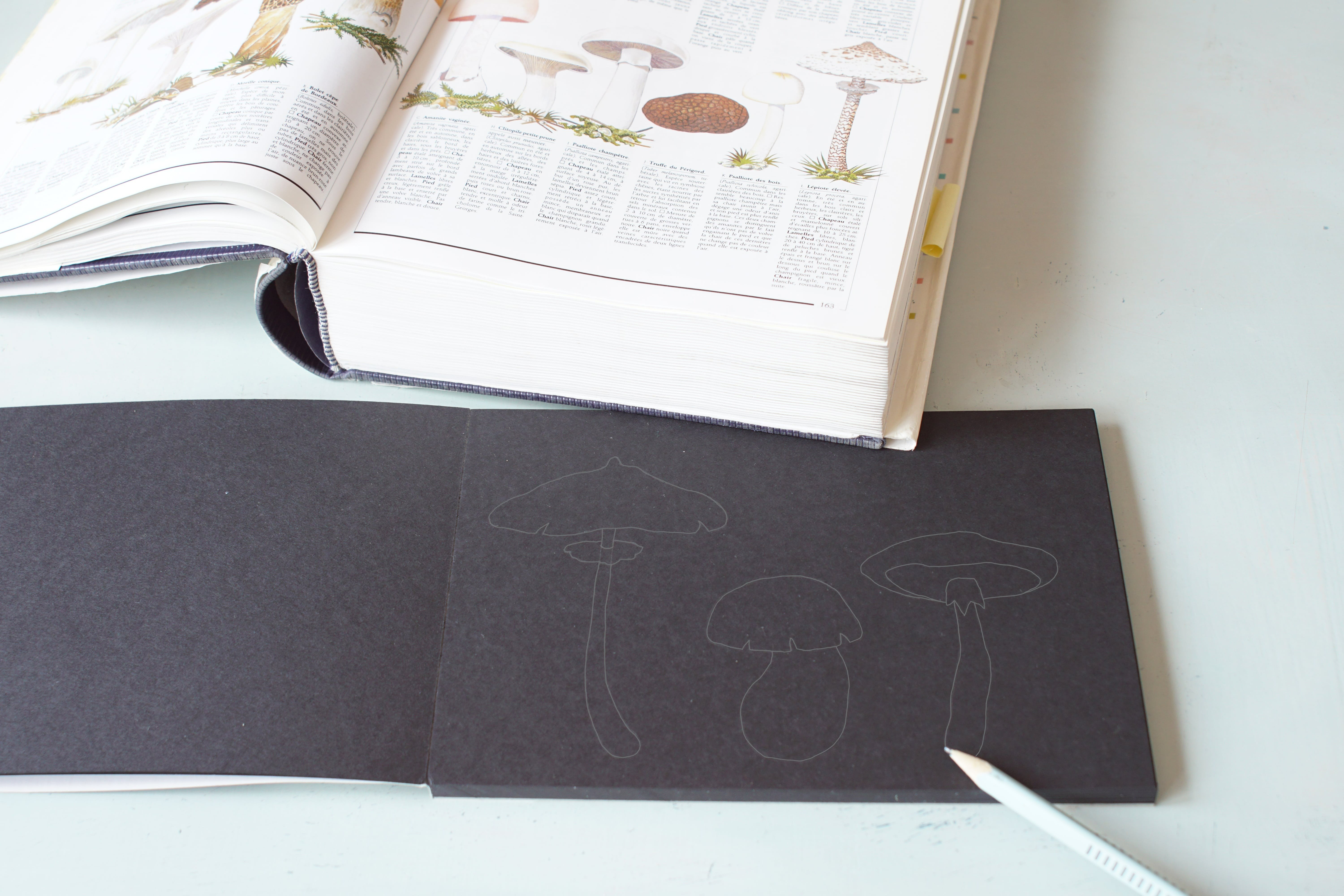 Draw the outline of your mushrooms using a pencil.
Avoid using a rubber to prevent the paper from becoming "clogged", which would make it difficult to apply the paint afterwards.
Don't go into too much detail in the drawing.
Take inspiration from botanical plates or real mushrooms.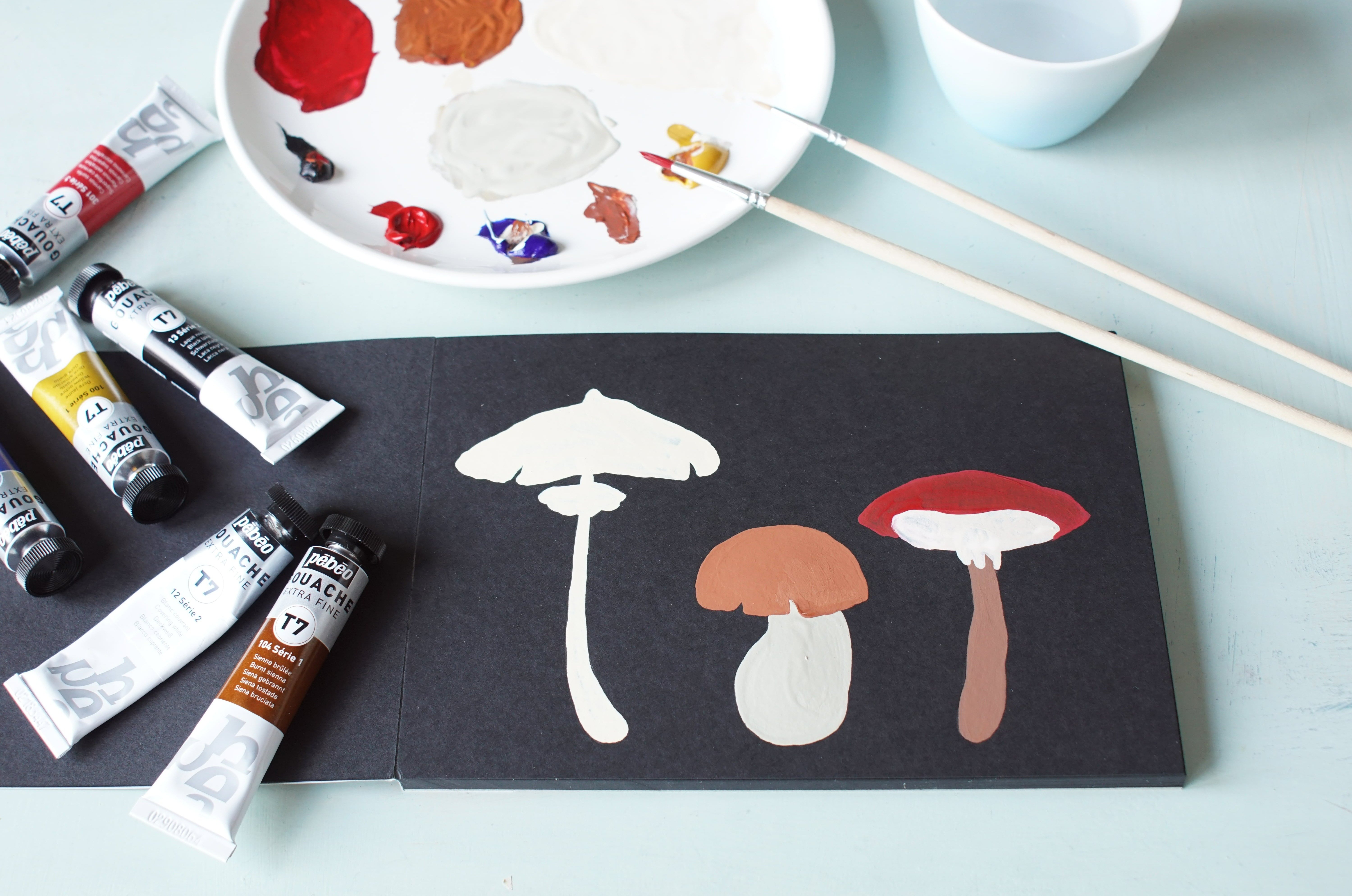 Paint the outline of each mushroom using a solid base colour.

If the base colour of the cap is different from that of the stem, you can separate the silhouette into several coloured areas.
Leave it to dry for a few minutes.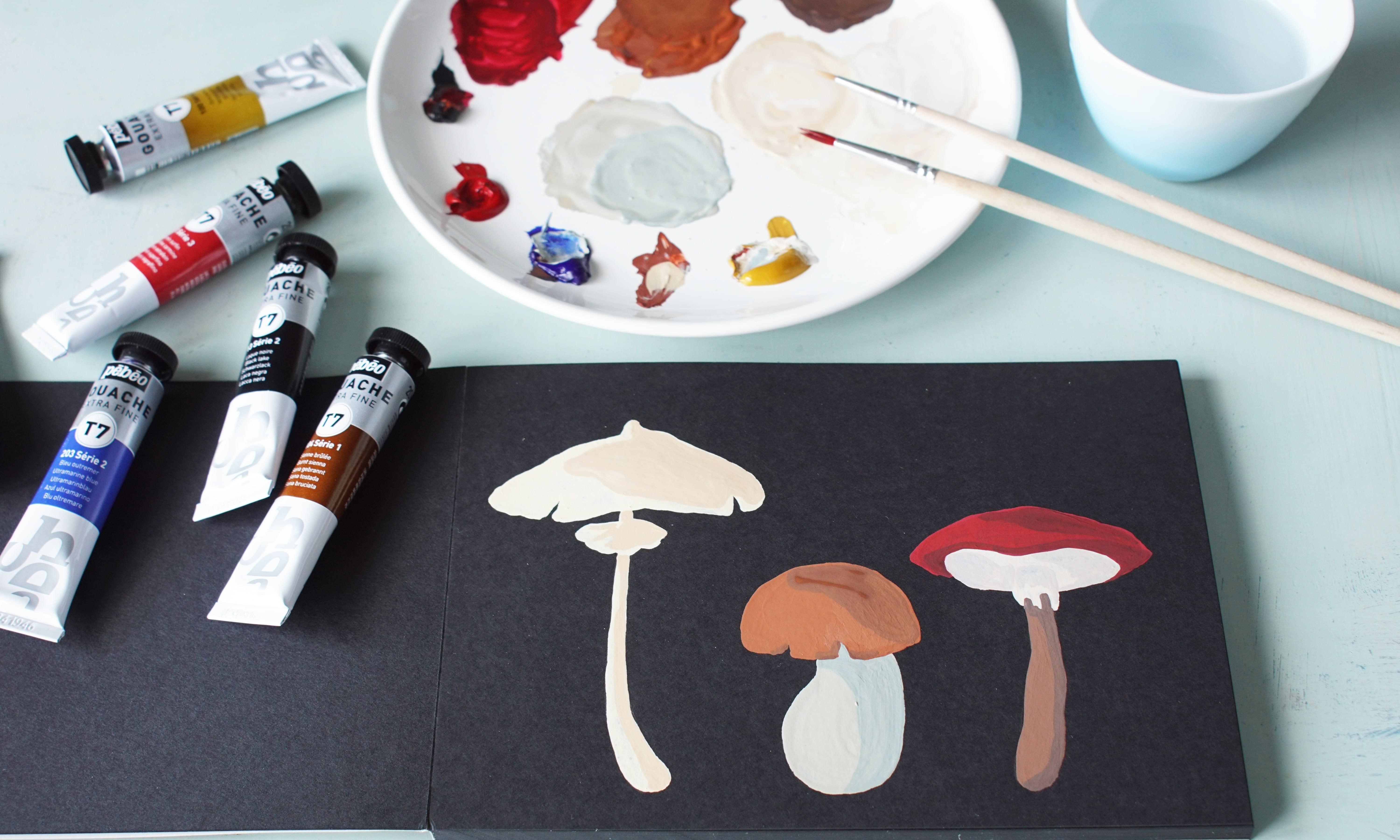 Start to add volume to each of your mushrooms by creating an initial shadow area.
To make these shadows, darken the base colour of the mushroom with a little brown, black or a complementary colour such as blue. Paint this shadow as a solid, originating from one side, in this case the right.
Paint the areas along the stem, under the cap and on the cap and rings.
You can also draw the gills under the cap.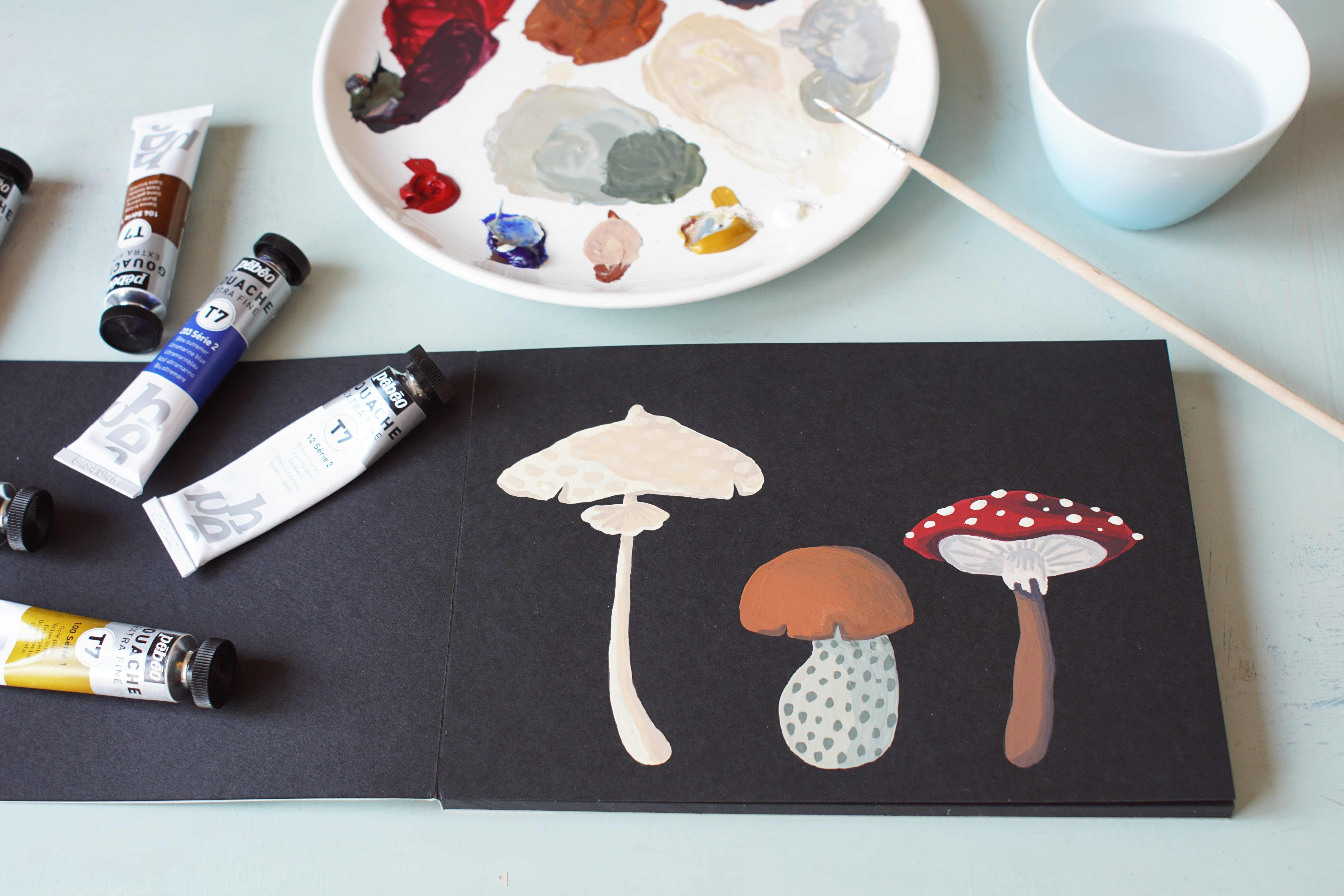 Without waiting for this first shade to dry completely, darken certain parts even more, like the top of the stem under the cap, the base of the rings, the gills and the edge of the cap.

Leave to dry.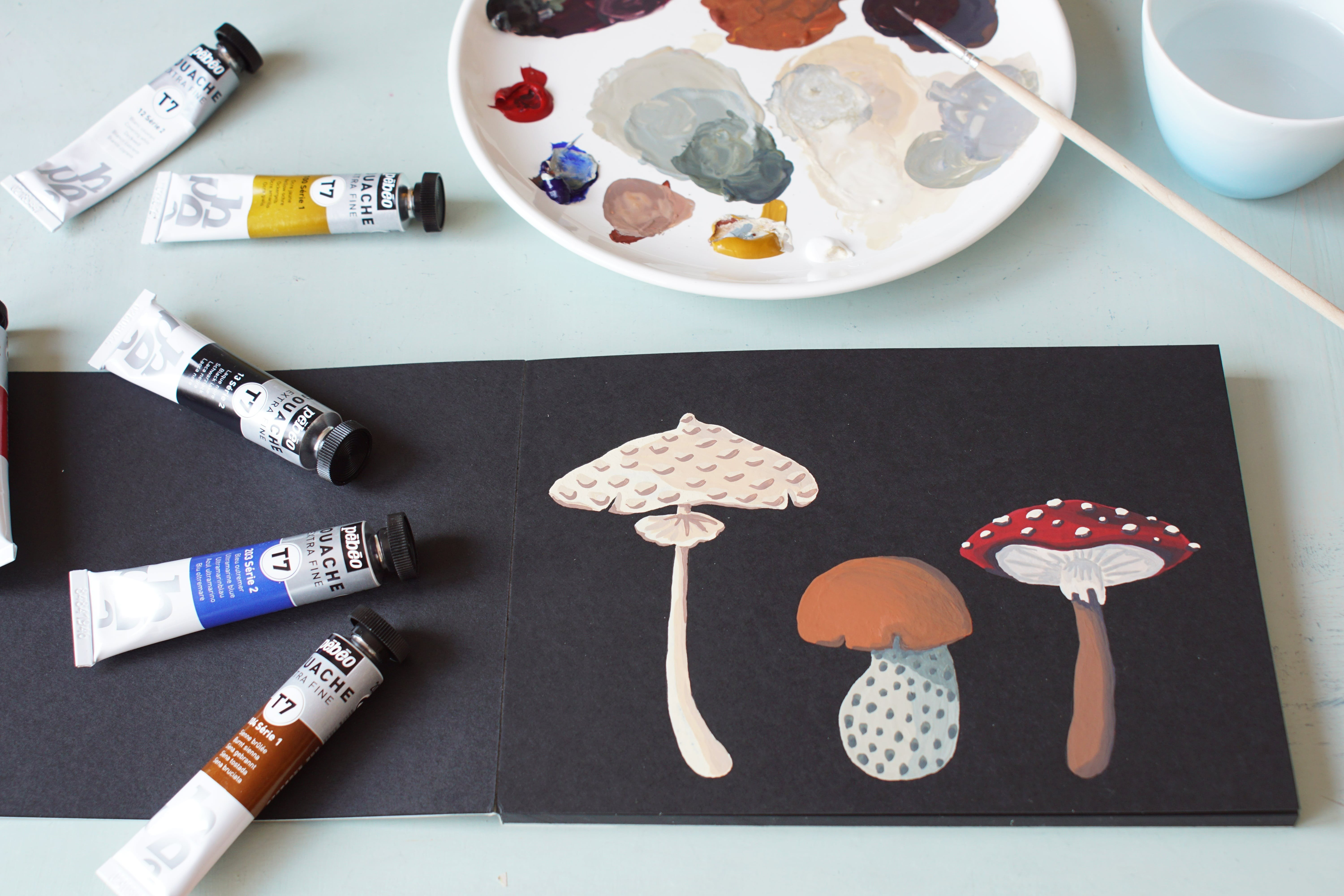 Add the details of the textures of the caps or stems with small solid colours that contrast with the background (stem or cap).
Leave to dry.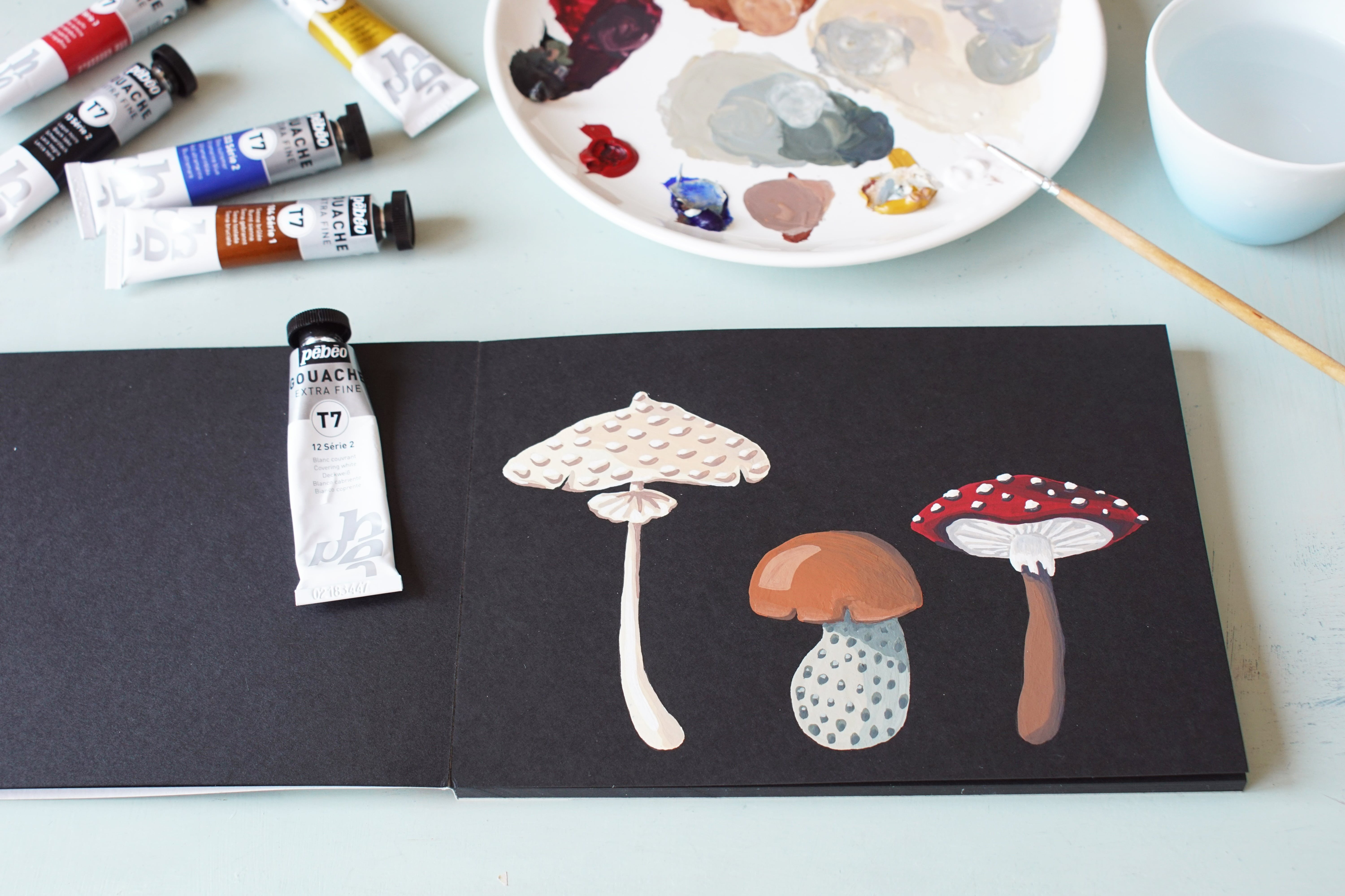 To give volume to these details, highlight each one with a darker brush stroke.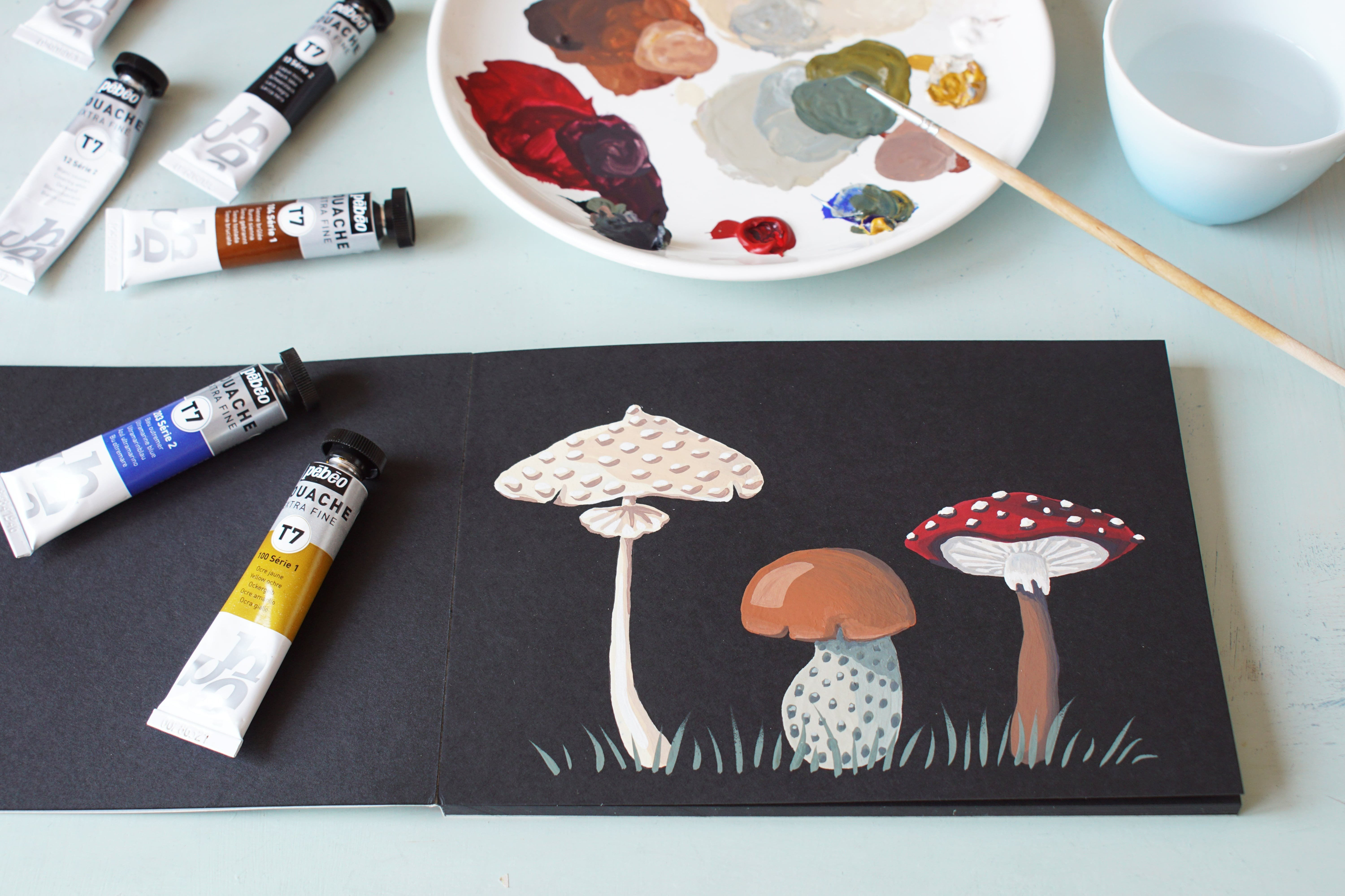 In the same way, strengthen the volume with small touches of white glow on each detail. Apply this touch of light to rings and caps.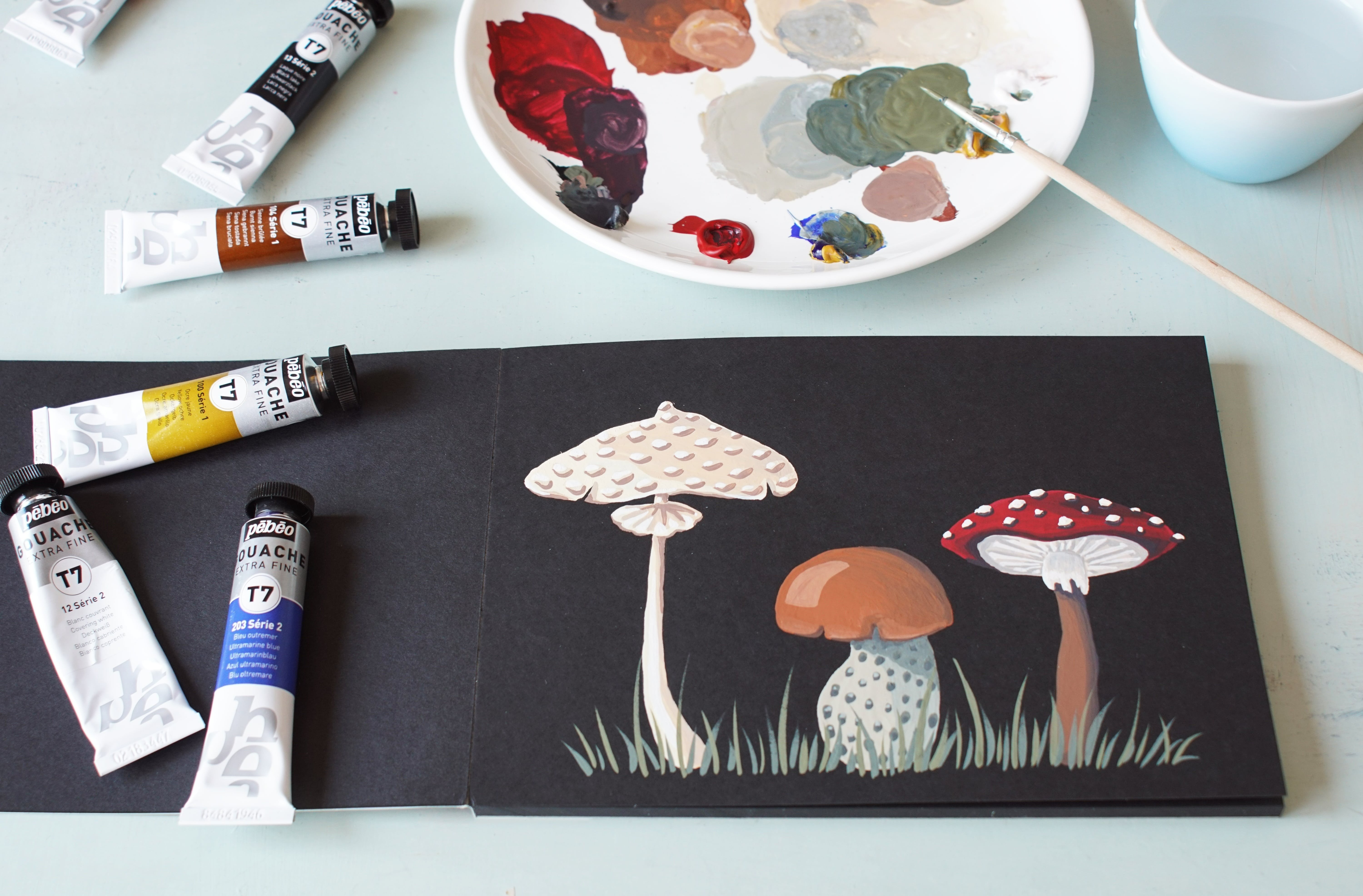 In dark khaki green, at the base of the mushrooms, trace the first blades of grass in a "comma" movement with your brush, from the bottom to the top.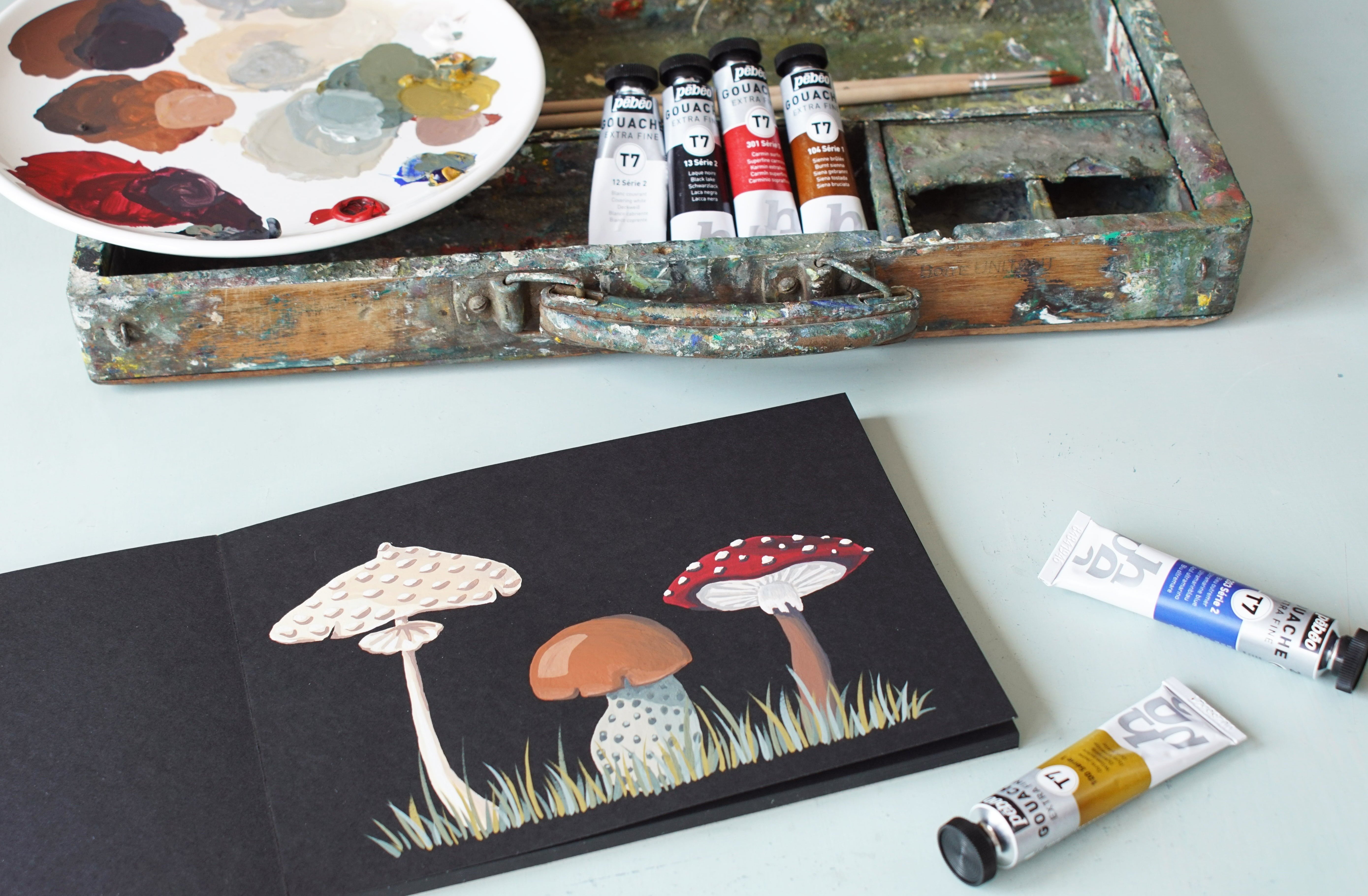 Add grass in a lighter shade of khaki.

Finish the grass with a verdigris and an ochre. Leave to dry.

You can apply this technique to all kinds of illustrations: flowers, still lifes, portraits, etc. Start with a base colour and then superimpose areas of light and shadow. The gouache lets you work on these areas in a solid and/or gradient depending on the desired result.