Pumpkin trinket bowl
21/10/2022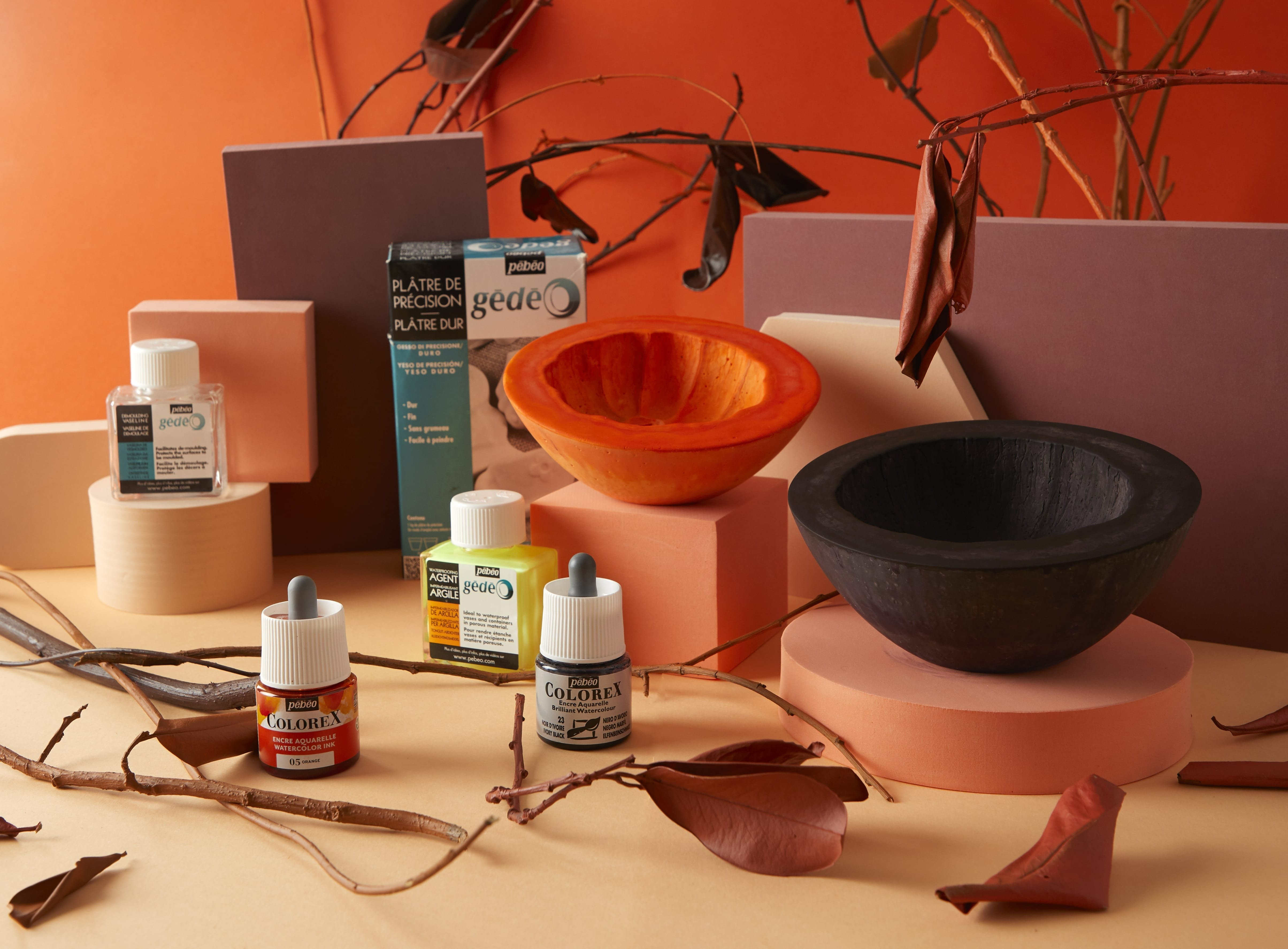 For Halloween, create an original trinket bowl using plaster painted with Colorex inks.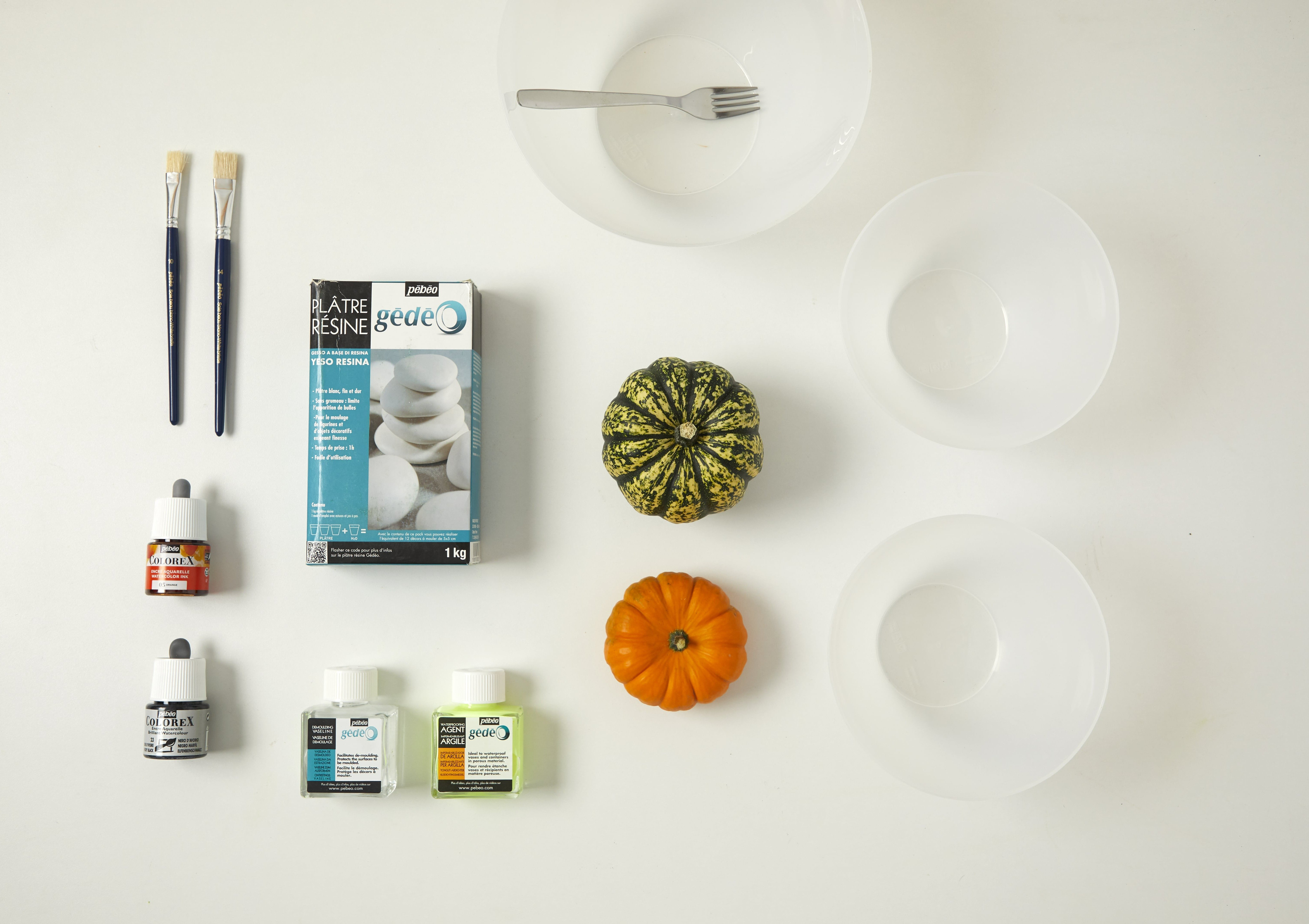 Materials : ​​​​​​​

Resin plaster

Colorex ink orange 45 ml
Colorex ink black 45 ml
Flat brushes
Vaseline to help with unmoulding
Waterproofing agent
1 large salad bowl
2 small salad bowls
2 squashes or pumpkins
Level of difficulty :
Time to make (excluding drying time): 1 hour 30 minutes
Difficulty: very easy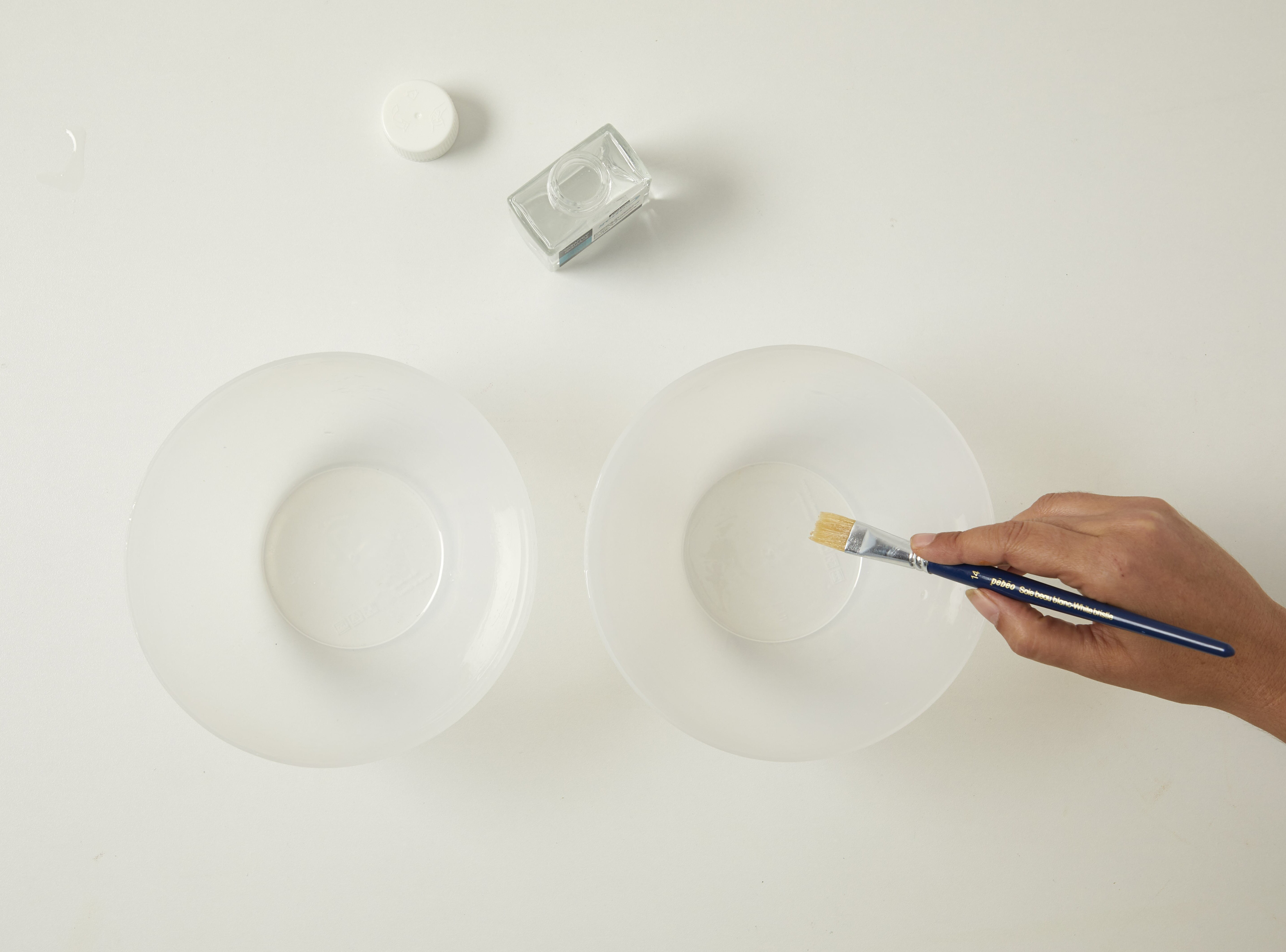 Rub petroleum jelly over the squashes and pumpkins as well as on the salad bowls to be used as moulds - this will facilitate the unmoulding.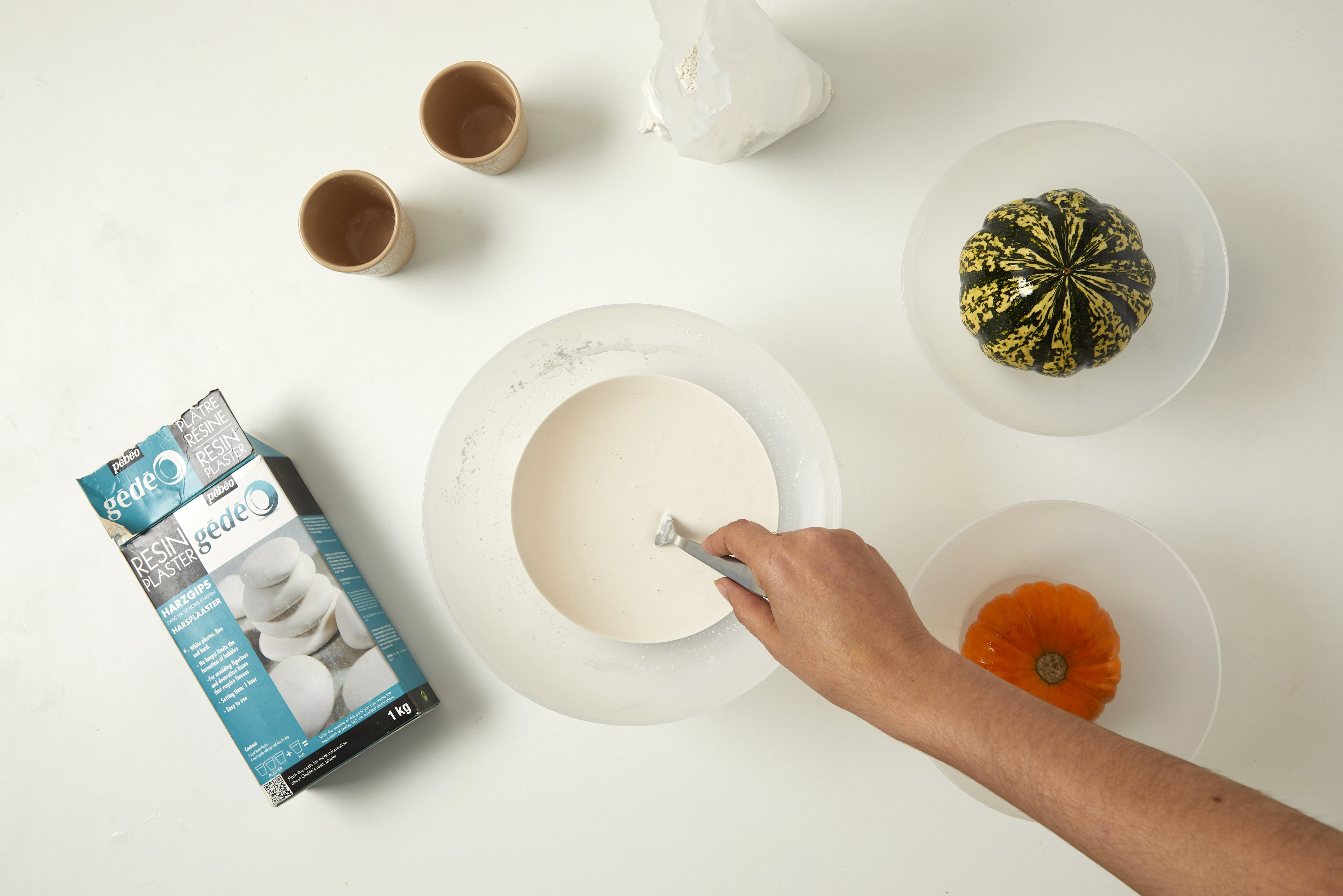 Arrange the squash and the pumpkins in the centre of each bowl.




Mix the plaster in the large bowl, respecting the indicated ratios (large black bowl: 9 parts plaster to 3 parts water, medium orange bowl: 6 parts plaster to 2 parts water)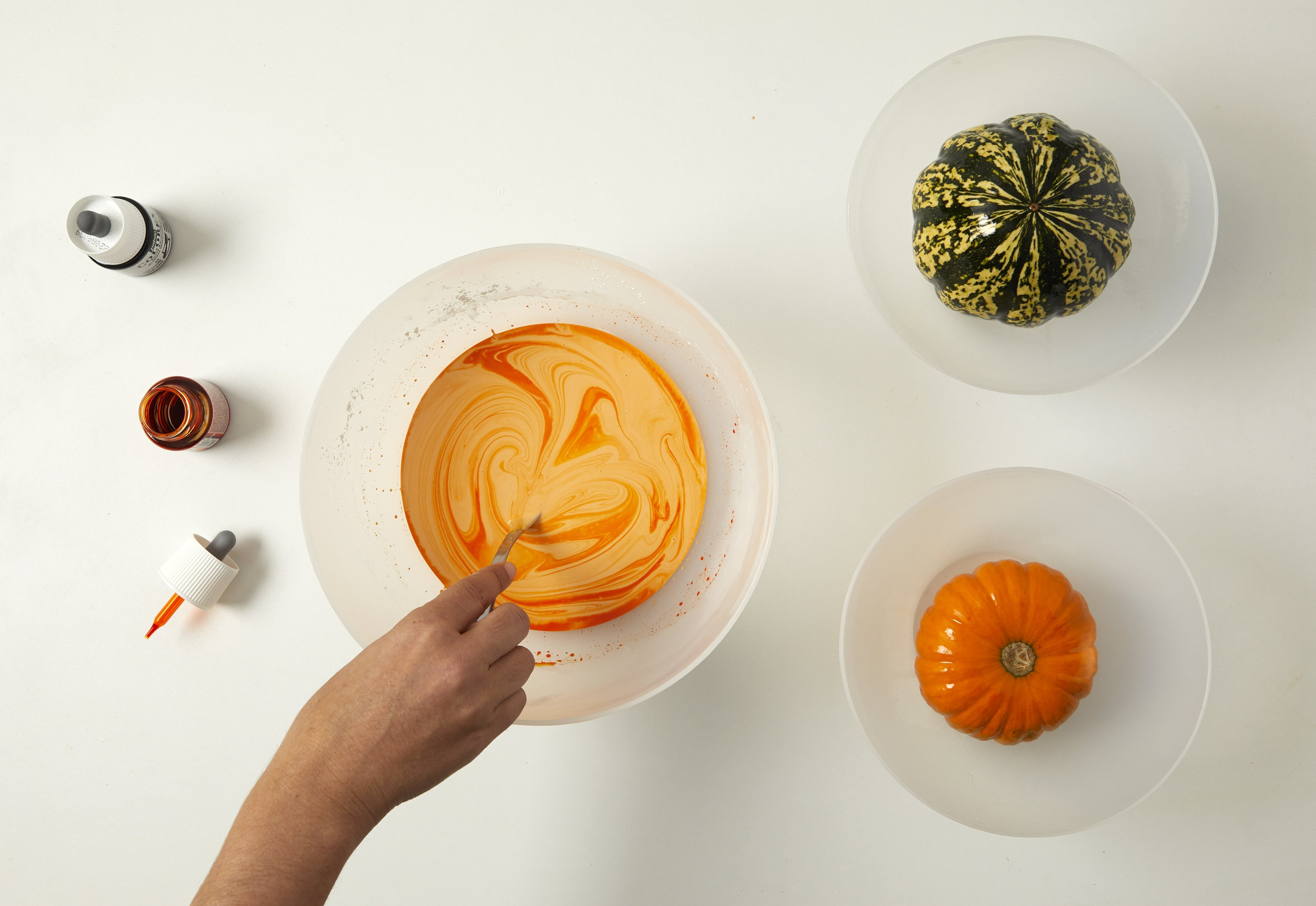 Pour half a bottle of Colorex into the corresponding colour bowl and mix well.

Leave it to dry for 1 hour, then remove from the moulds. Wait 1 hour before painting.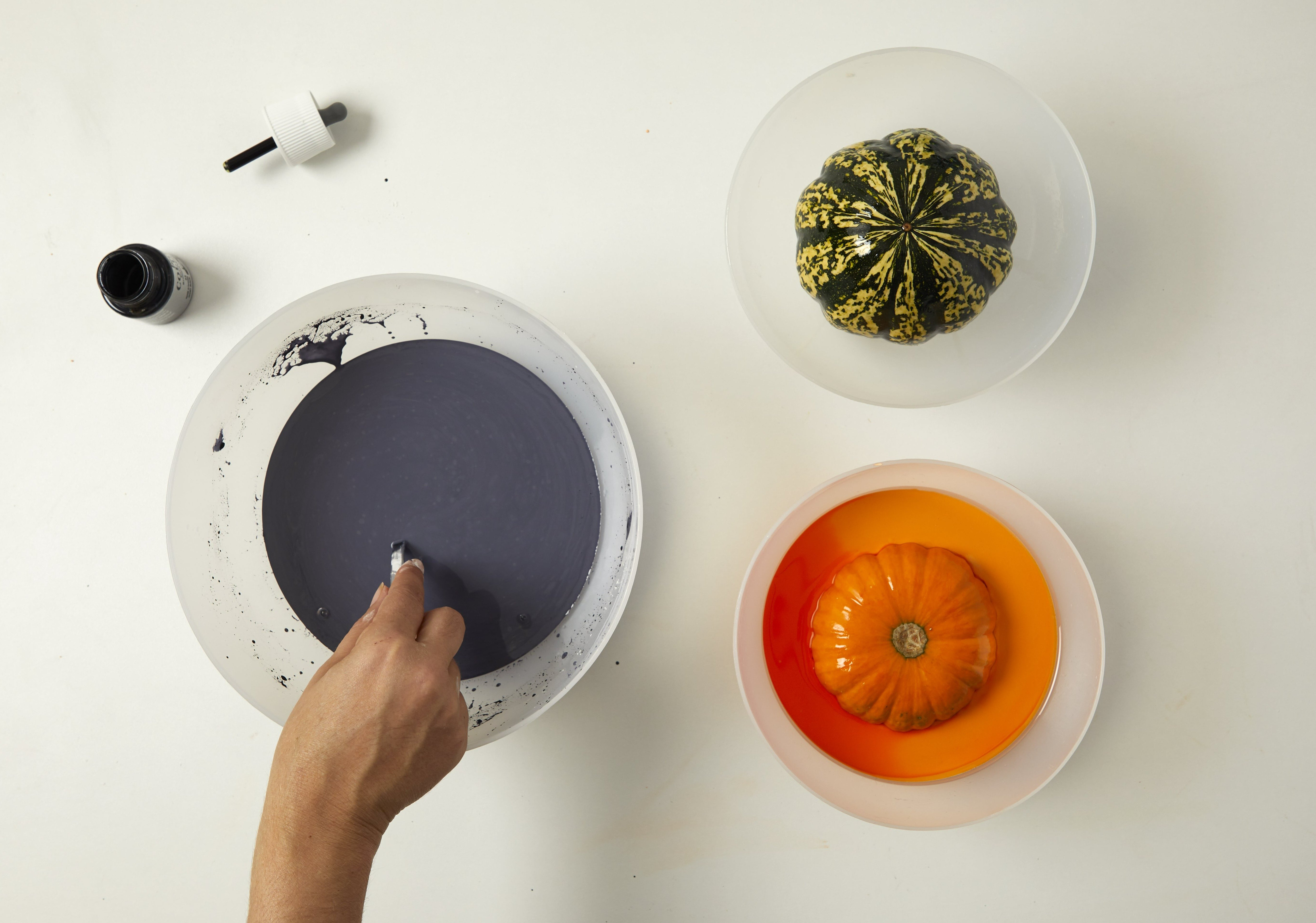 To intensify the colours, or play with the shades, use the




Flat brush and Colorex ink directly onto each bowl then let dry for 30 minutes.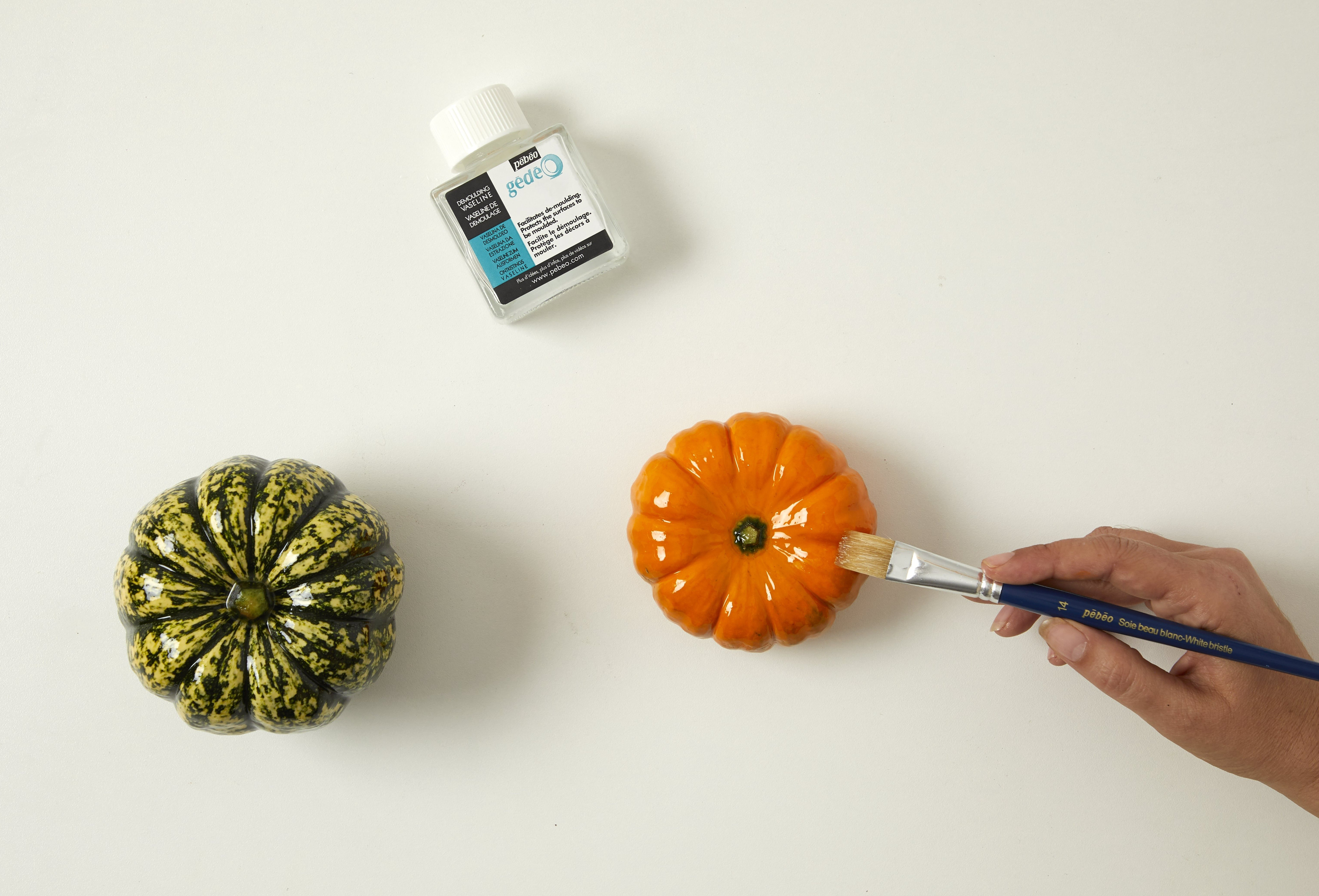 Brush on the waterproofing agent and let dry for 10 hours.

This product adds shine to your creation. You can apply the waterproofing agent in the hollow of the trinket bowl, leaving the sides and edges matt.