Fine Art Watercolour Painting Set - Pébéo
Hover over the image to zoom in
Fine Art Watercolour Painting Set - Pébéo
Detailed Description
Product description
Pébéo watercolours are easy to dilute. They have depth of tone and transparency that do not disappear once dry. The colours have been carefully selected to meet the requirements of the amateur watercolourist. Pébéo Watercolours dry in a few hours depending
on the surface and the amount of water used.
Surfaces: watercolour paper, cardboard. Cleaning of brushes: water.
Properties
Based : Eau
colour : COFFRET 24 DEMI GODETS
Product EAN : 3167860111172
Instructions
Fine watercolor is available in tubes or pans.
Watercolor in tubes is generally used to paint large areas. It is not solid like the pans watercolor, it is pasty and is applied in small dots on a palette.
Pans, on the other hand, are small cubes of compressed pigment, which are picked up with a wet brush.
Play with the intensity of the colors thanks to the amount of water: the more water you add to the pigments, the more pastel the color will be. Conversely, the less water you add, the more pigmented the color will be.
Since watercolor is worked with water, forget about using paper that is too thin, as it may curl. The ideal weight for watercolor is around 300g.
Use a large round brush for flat areas and a finer one for details. There are also brushes with water reservoirs, useful for painting outdoors.
Legal Information
Other Regulatory Indications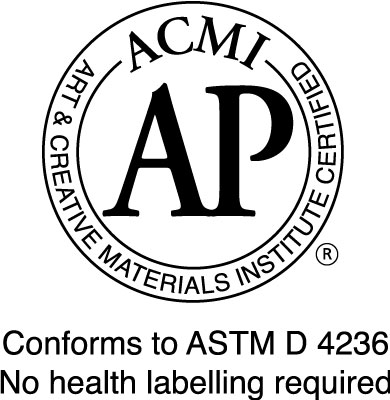 Original Manufacturer Marking
Designed in France and Made in China by Pébéo
Packaging Processing