pébéo urban art award: meet digo cardoso
Pébéo Urban Art Award: meet Digo Cardoso
23/06/2021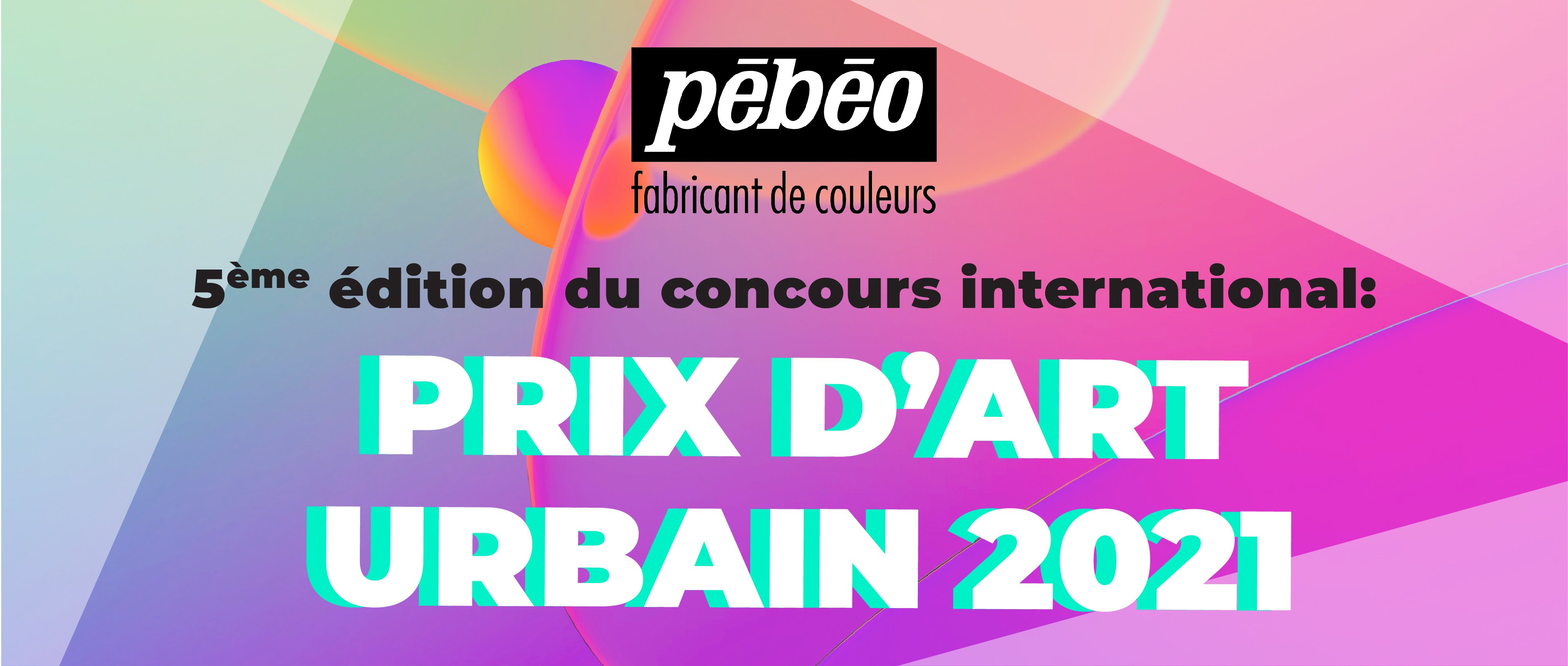 On the occasion of the 5th international Mixed Media competition held by Pébéo, we meet Digo Cardoso, the winner of 3rd prize;
Can you introduce yourself and tell us your artistic practice?
I am a self-taught artist, I have been drawing since I was little. In 2001, in urban art I discovered a true means of expression. My work is considered to be a trailblazer in the field of street art in Chapecó (Brazil). I did many personal projects there, before taking to other cities outside Santa Catarina. My desire to develop artistically is nourished by studies of new materials, new surfaces, and goes beyond simple gallery work or exhibitions. I believe experiences, social work and colours have the power to change the world, people and communities.

What do you seek to express through your work?
My conception of art focuses on the possibility of inspiring people and making them feel good emotions, often forgotten in the chaos of daily living. Through my works, I force each person who stops to admire my work to find a personal interpretation therein. This interaction encourages people to see the message and brings them joy.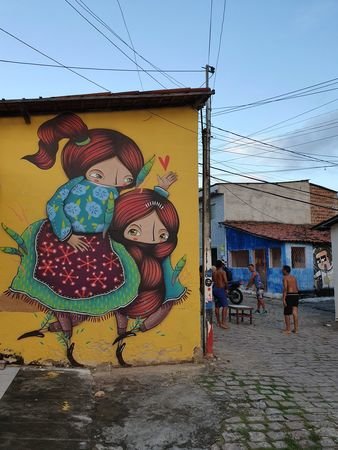 What are your sources of inspiration as an artist?
The fundamental part of my work is graffiti and street art. I then draw my inspiration from my routine, my children, folklore, subjectivity and emotions of daily life. Seeing people be captivated by my paintings, even for a few seconds, as they walk in the street in the midst of chaos, is what fuels me. To be able to interfere in their routine, to challenge them, to make them think, is what moves me. For me, the aim is to provide good humour and to bring something to the collective evolution.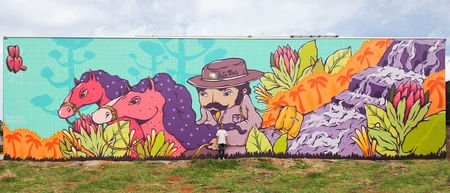 Have you had an exchange or encounter that was particularly important to you throughout your career?
It is difficult to choose one. Each work done plays its part, but a moment I like to remember is when I became aware of the magnitude of all my experiences combined. I began to grasp urban art as a path to new horizons. Another milestone for me is the painting I did in Medellín at the Atanasio-Girardot stadium. The painting is meant to be a celebration of the friendship between two people (Chapecó and Medellín / Brazil and Colombia), who were brought closer following the plane crash involving the players of the Chapecó football team. Everyone was crying. Moments like this really stand out in the history of my career.

What motivated you to apply for the Urban Art Award?
I don't know how to explain it. At this moment in time I am reflecting on my ink works. So when I saw the call for candidatures, I thought it could be a good opportunity to produce and devote myself to a new project. Enclosing yourself in your comfort zone can be a killer. We should always be looking for something new, new challenges, and that is exactly what the Pébéo Award brought me.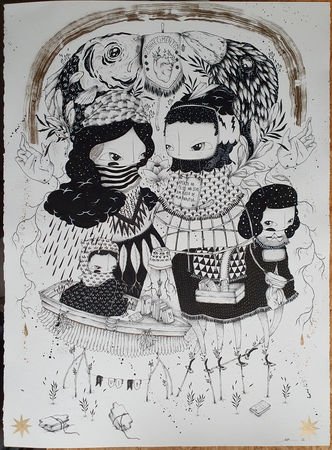 Can you tell us about the work presented for the award?
For me, travel has always represented an important exchange of culture and knowledge. I had some incredible experiences In 2019 that changed my career path. On each of my travels, I was marked by the grandness of the world and the number of people I have yet to meet. In this work, the fish and the crow are symbols of freedom. The fish because it can choose the path in which it swims, as there are no walls in the ocean, and the raven because it has a certain form of freedom, being able to fly away. One of the pillars of my work is folklore, its characters, its costumes and its banners, etc., which is precisely what is represented in the centre of the work. These two great characters symbolise difficulties, victories, turmoil, judgments, loves, and everything we face when we seek exchanges and experiences. The main characters are in the foreground. They are the ones who possess knowledge and culture, and who can pass it on. Lastly, there are the anvils, which represent all the old concepts and old ideas left behind.