Pimp your sneakers
02/08/2022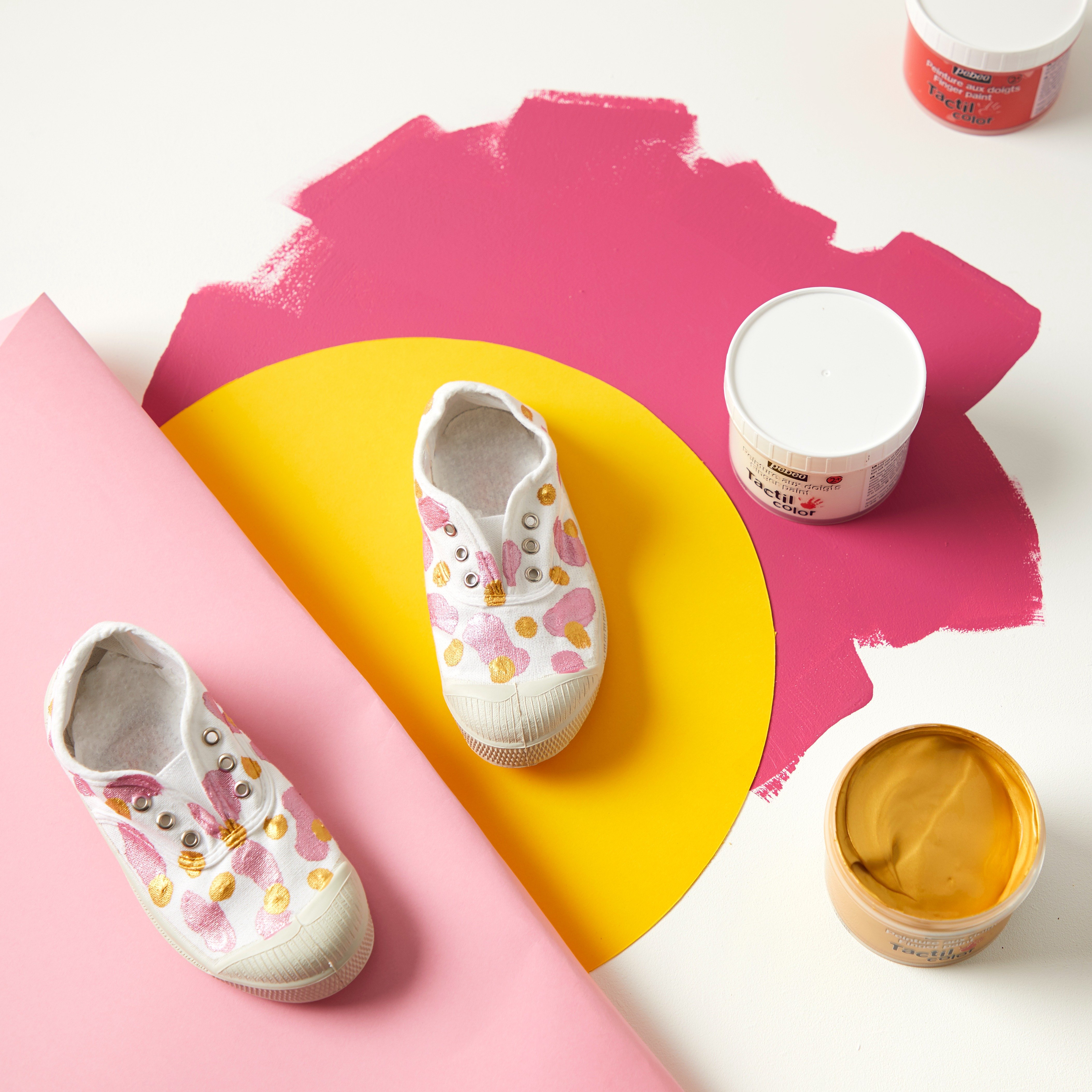 Leave your mark on your sneakers with Tactilcolor finger paint!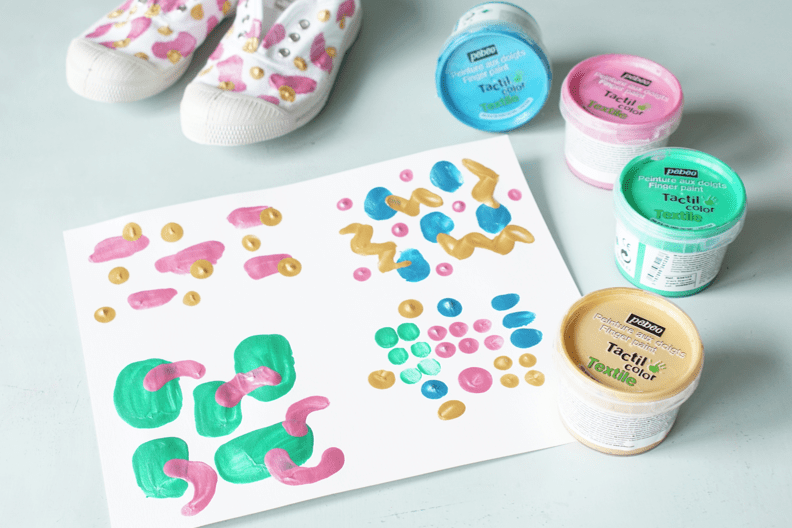 Materials :
White cotton canvas sneakers

Tactil'color textile paint in pearl pink and gold

Parchment paper and an iron
Difficulty level :
Drying time: 24 hours

Time to make: 30 minutes

Difficulty: medium - age 3 and up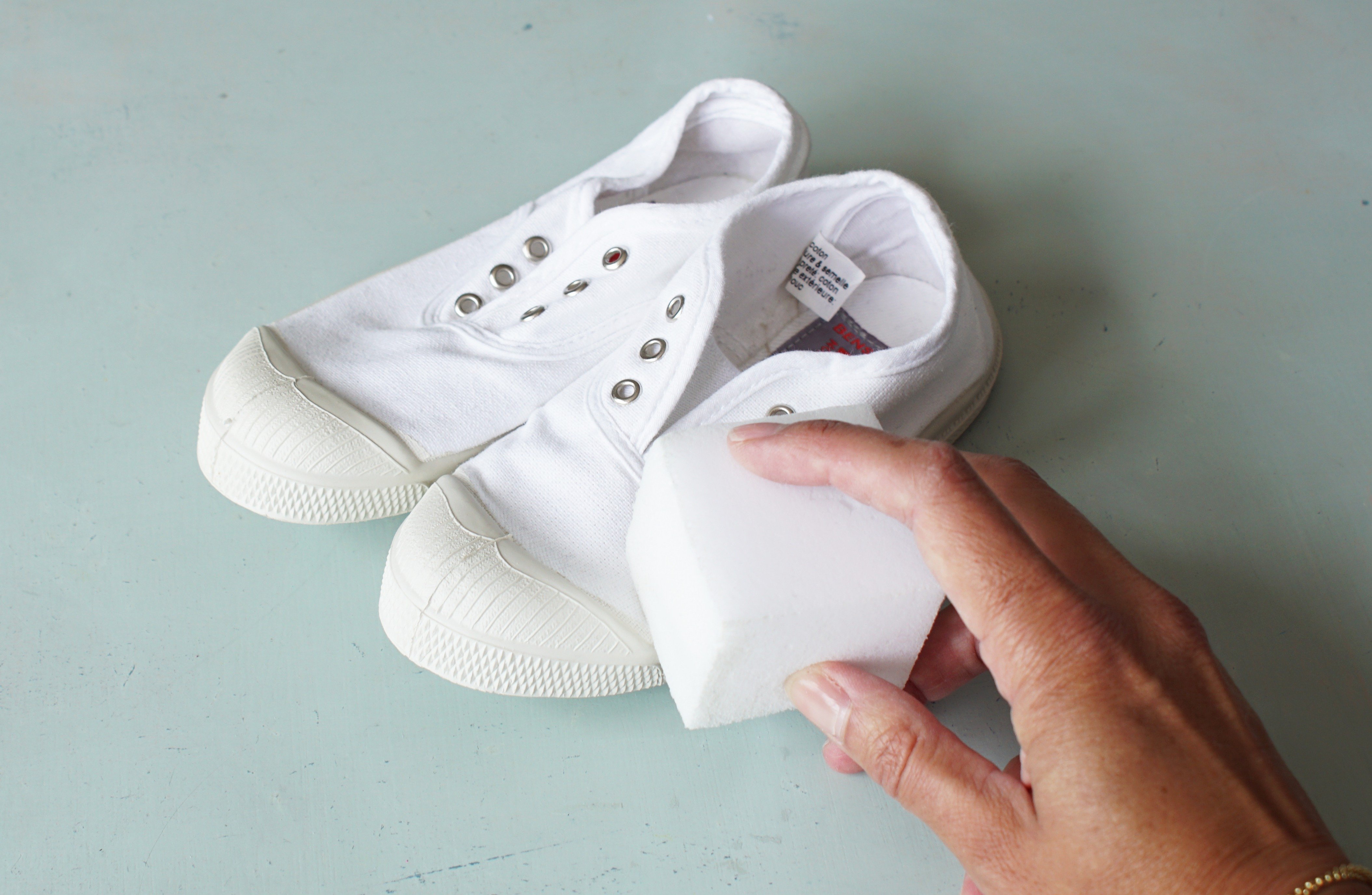 Clean the sneakers thoroughly before painting them. Let them dry well.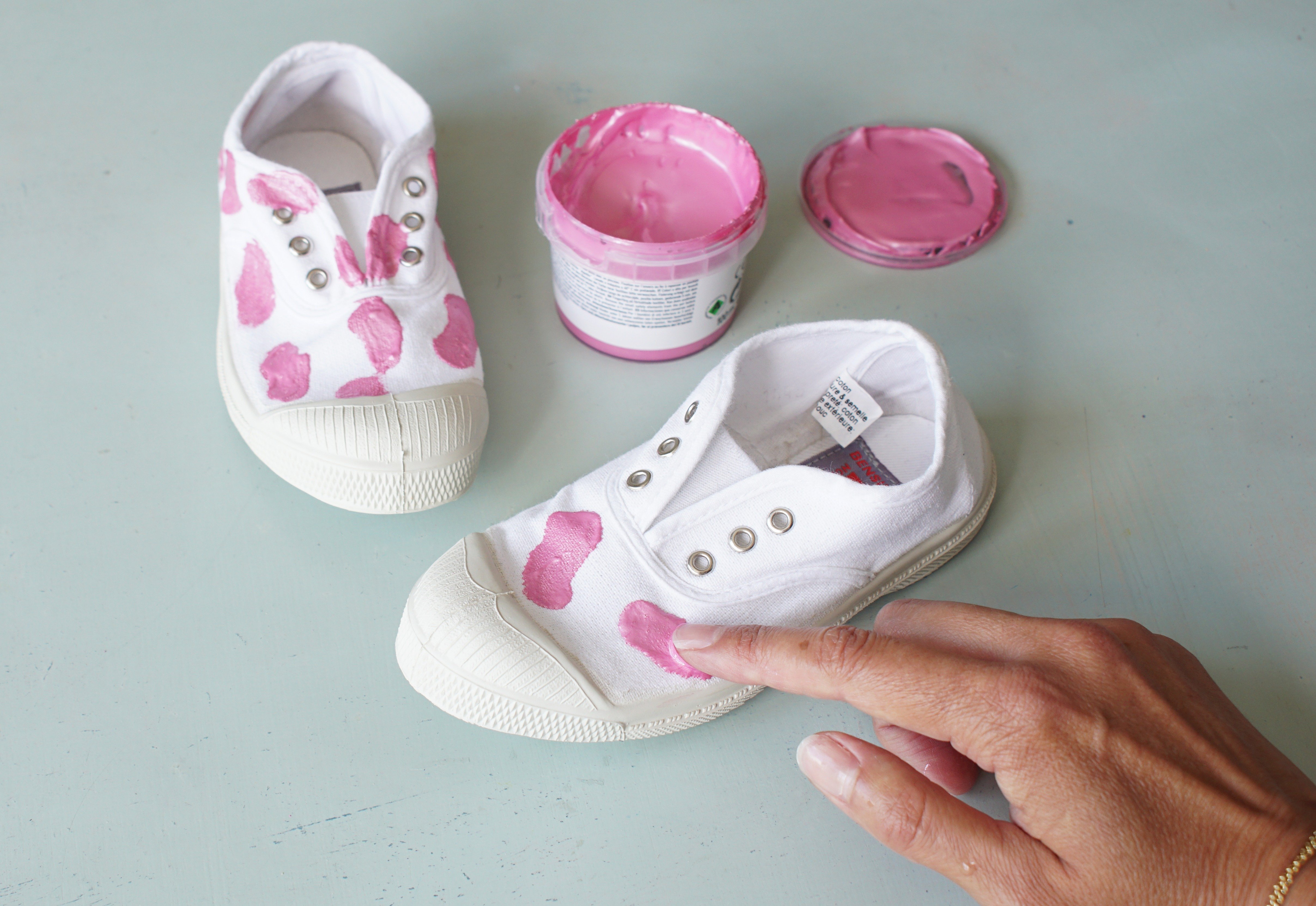 Dip your finger into the pink paint and draw elongated dots on each sneaker. Leave to dry for about 30 minutes.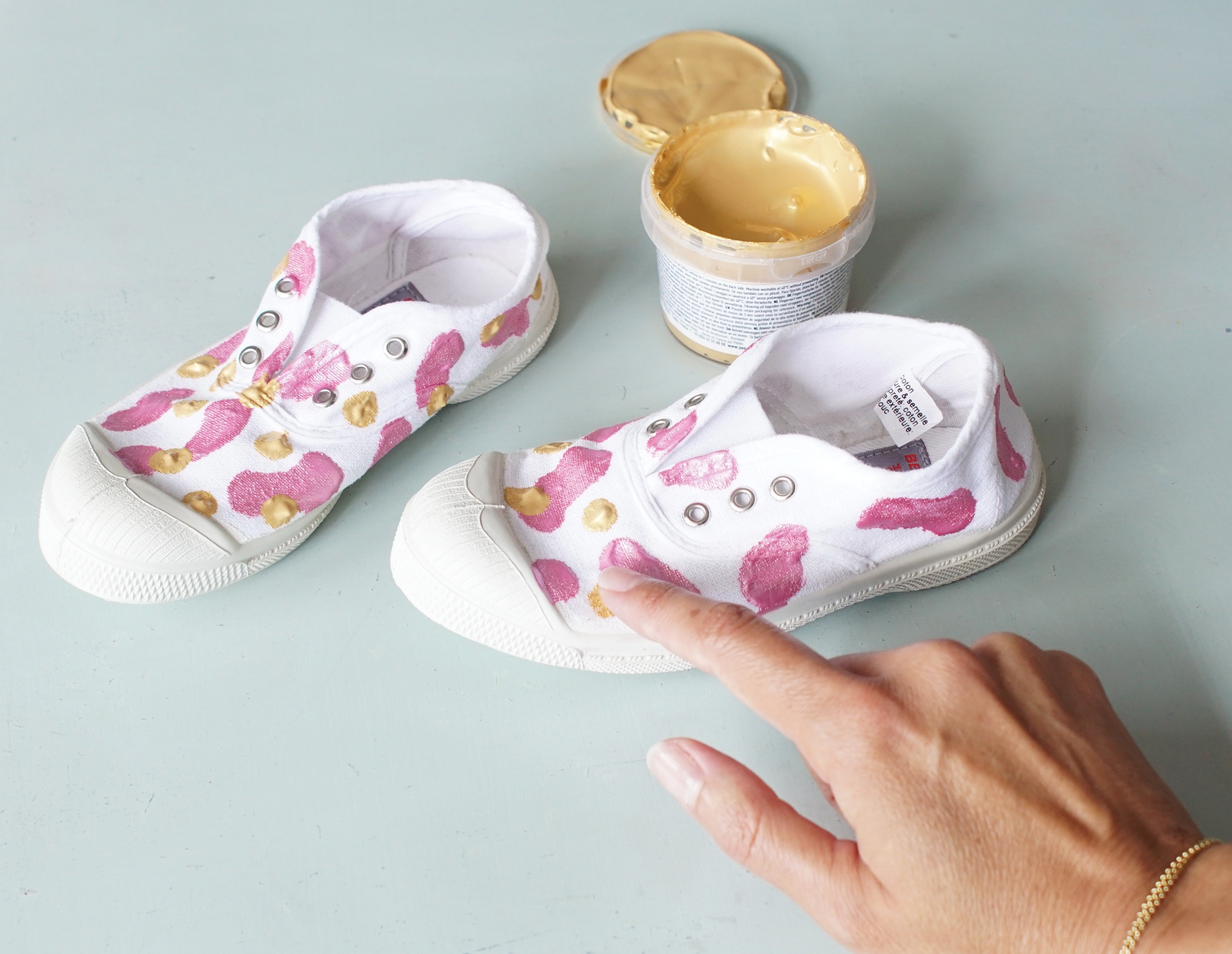 Dip your finger in the golden paint and add golden dots to each sneaker, overlapping the pink spots much like the spots on animal fur. Leave the sneakers to dry for 24 hours.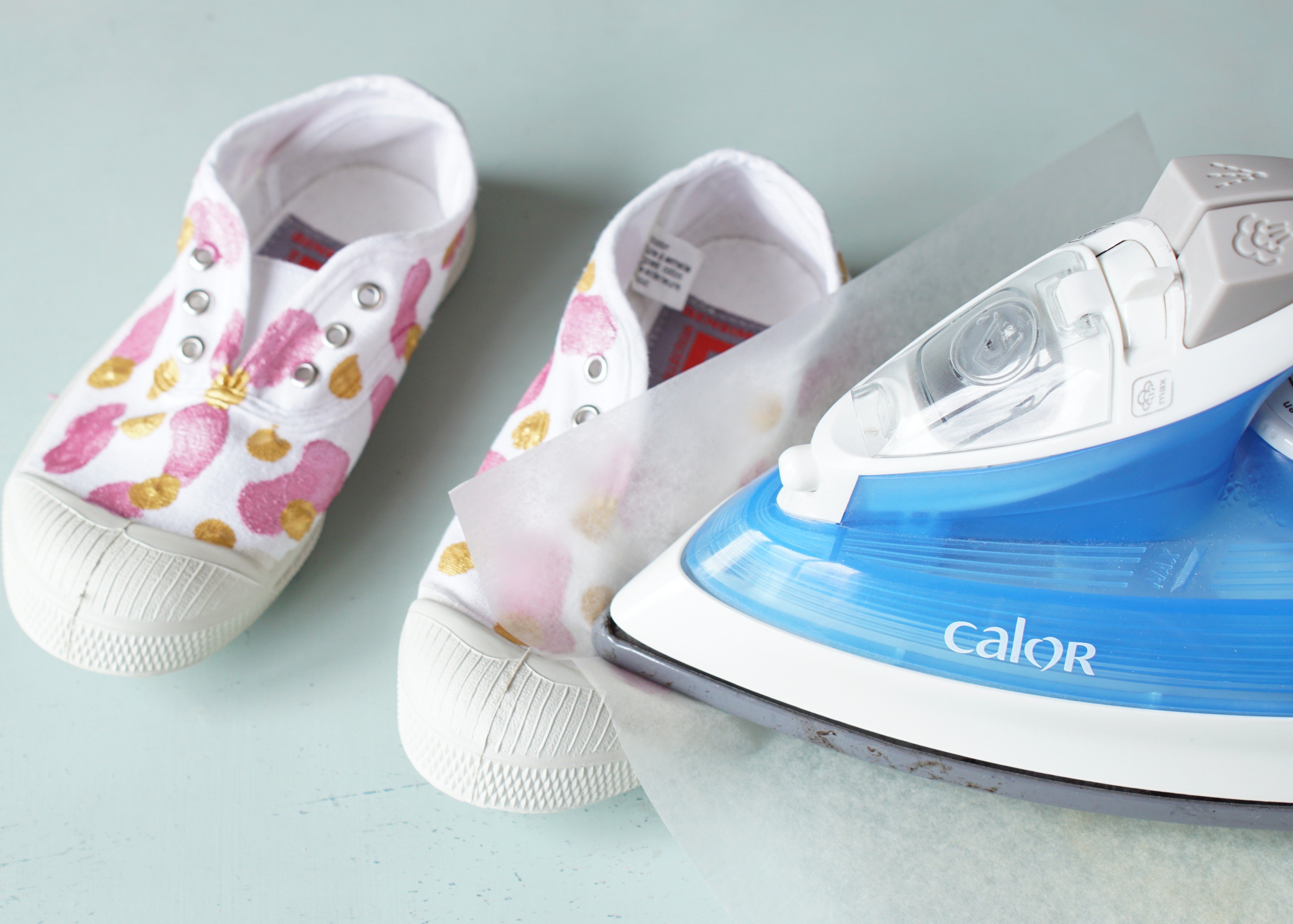 Ask an adult to fix the paint by gently ironing the sneakers, having first placed a piece of parchment paper between the iron and the canvas material.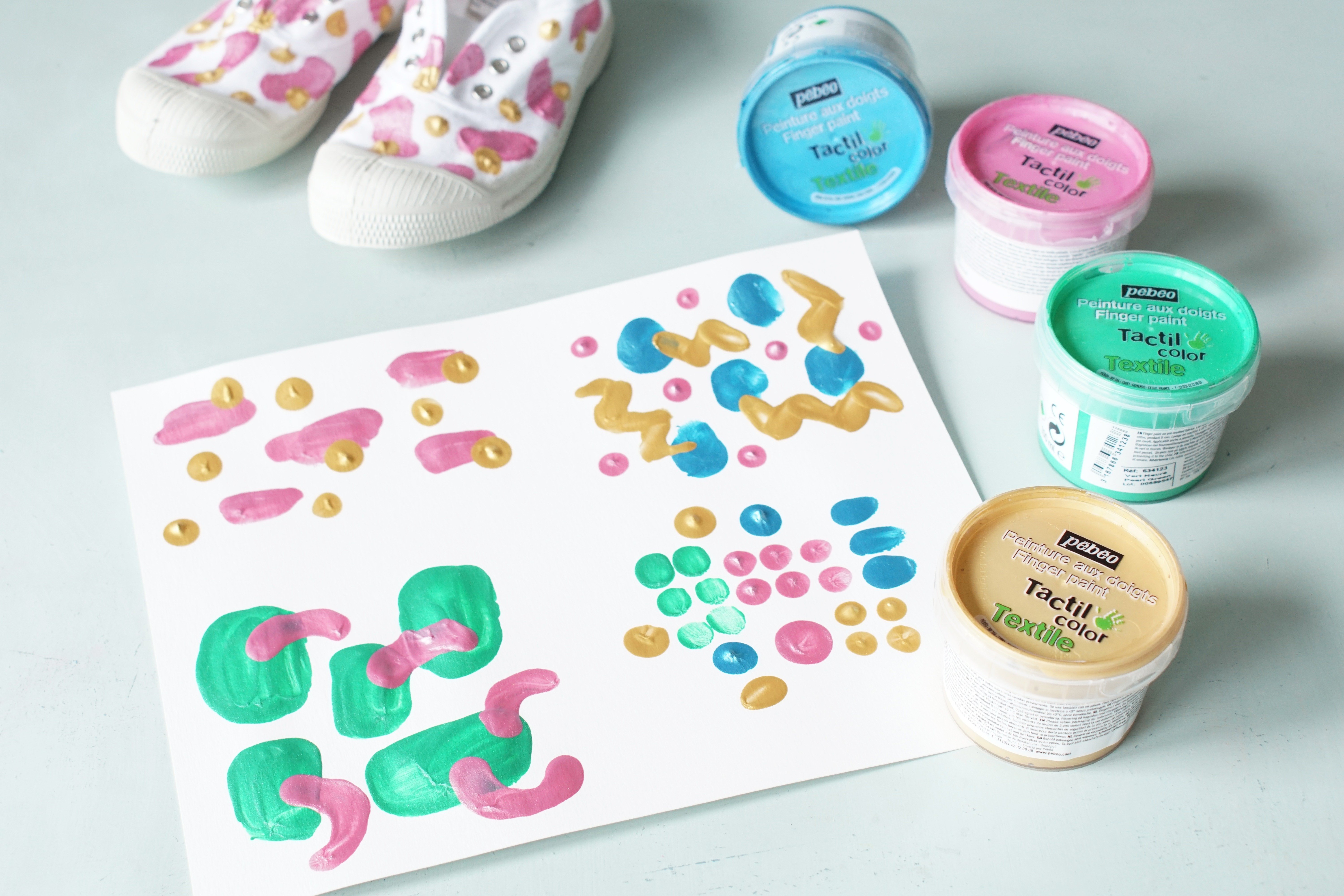 You can vary the patterns and colours to create infinite combinations and customise other pairs of sneakers! On this board, you'll find some ideas for patterns.