Painted straw hat
27/05/2022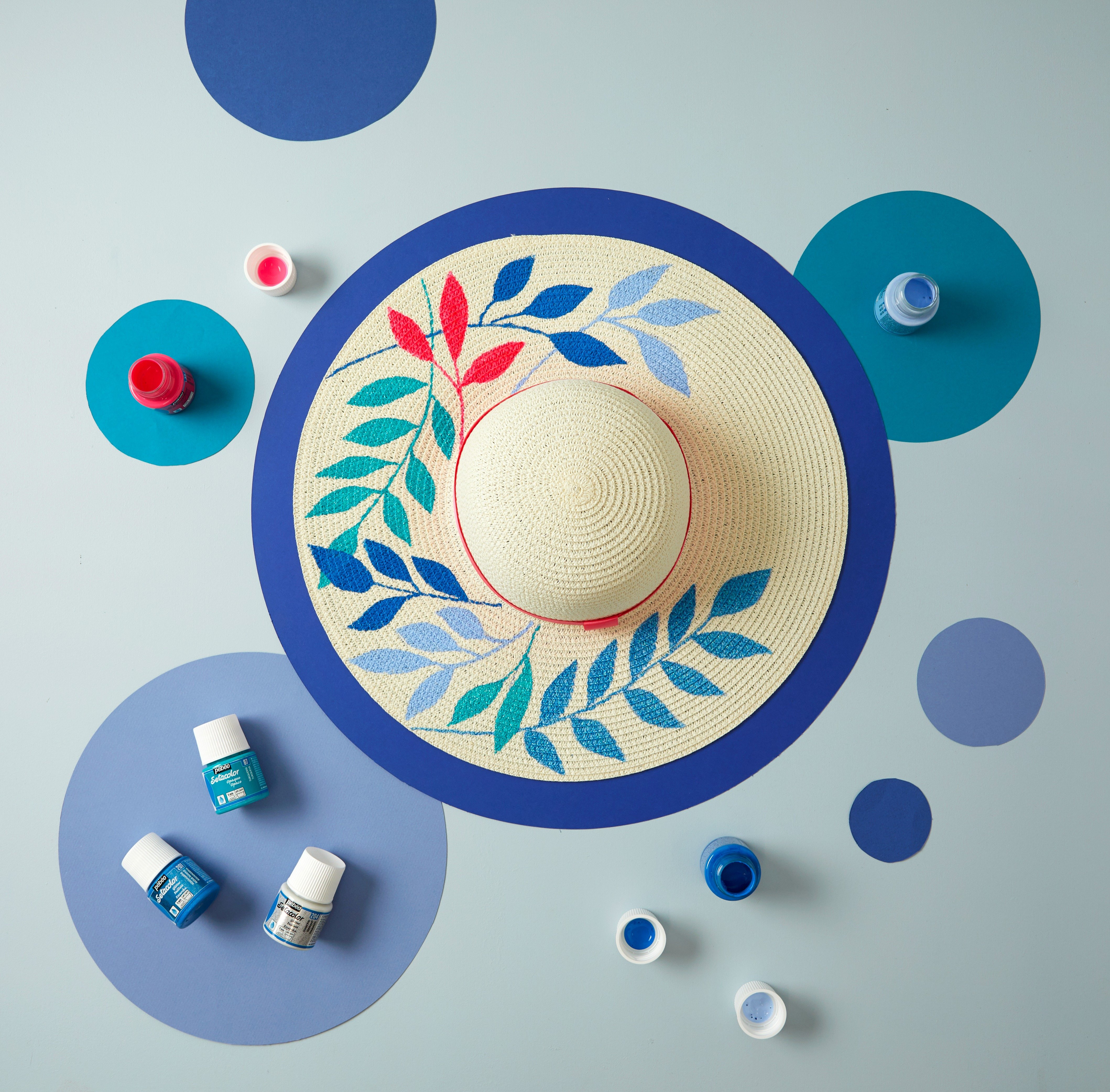 "There's no need to get the sewing kit out to personalise your straw hat for summer: Brushes at the ready!"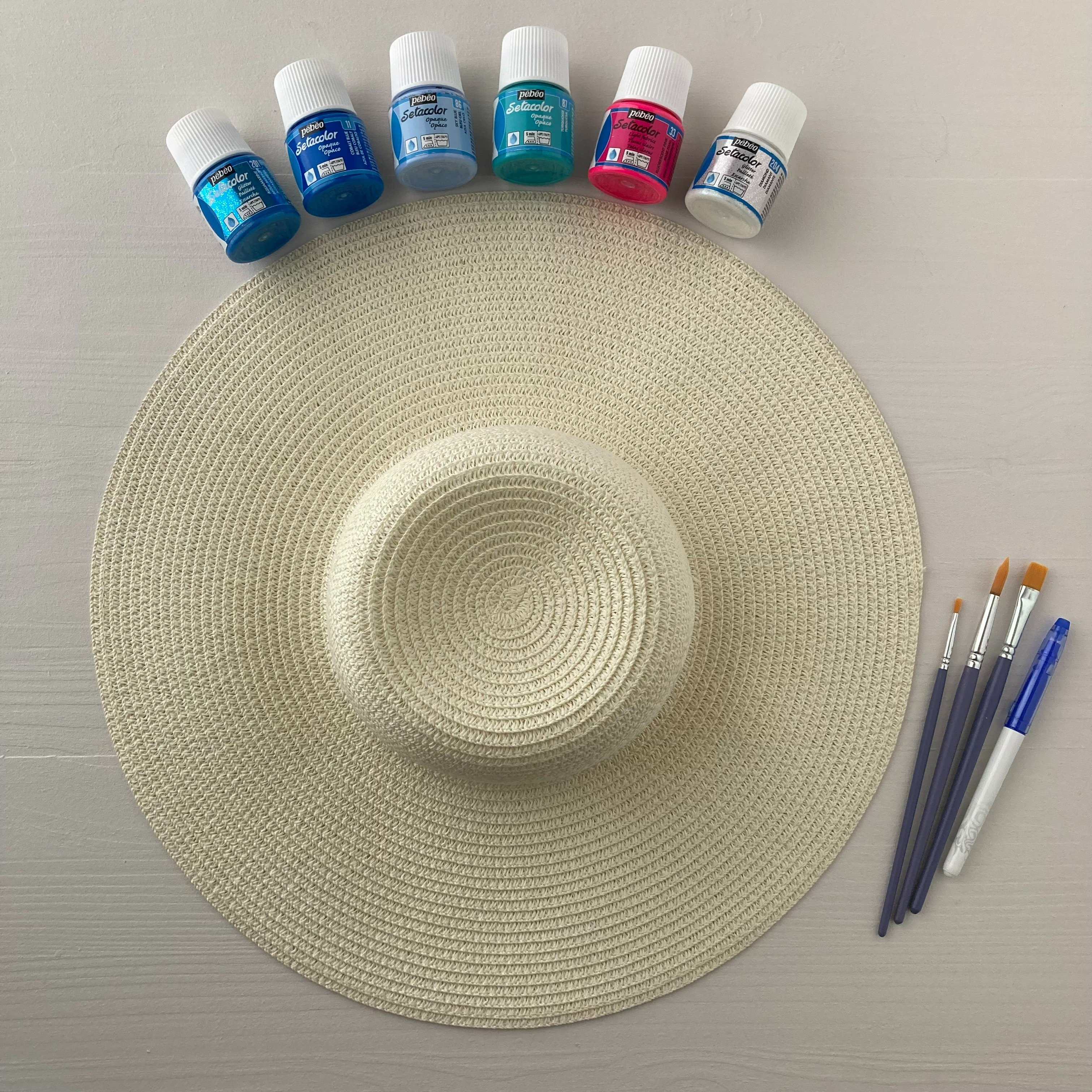 Materials :
A wide-brimmed straw hat + a matching ribbon with the same diameter

SETACOLOR OPAQUE in cobalt blue 11 / sky blue 86 / turquoise 87

SETACOLOR LIGHT FABRIC in fluorescent pink 33

SETACOLOR GLITTER in aquamarine 201 / diamond 204

Paintbrushes

A marker that fades when heated with an iron
Difficulty level:
Difficulty: Easy
Realisation time: 3 hours (including drying time)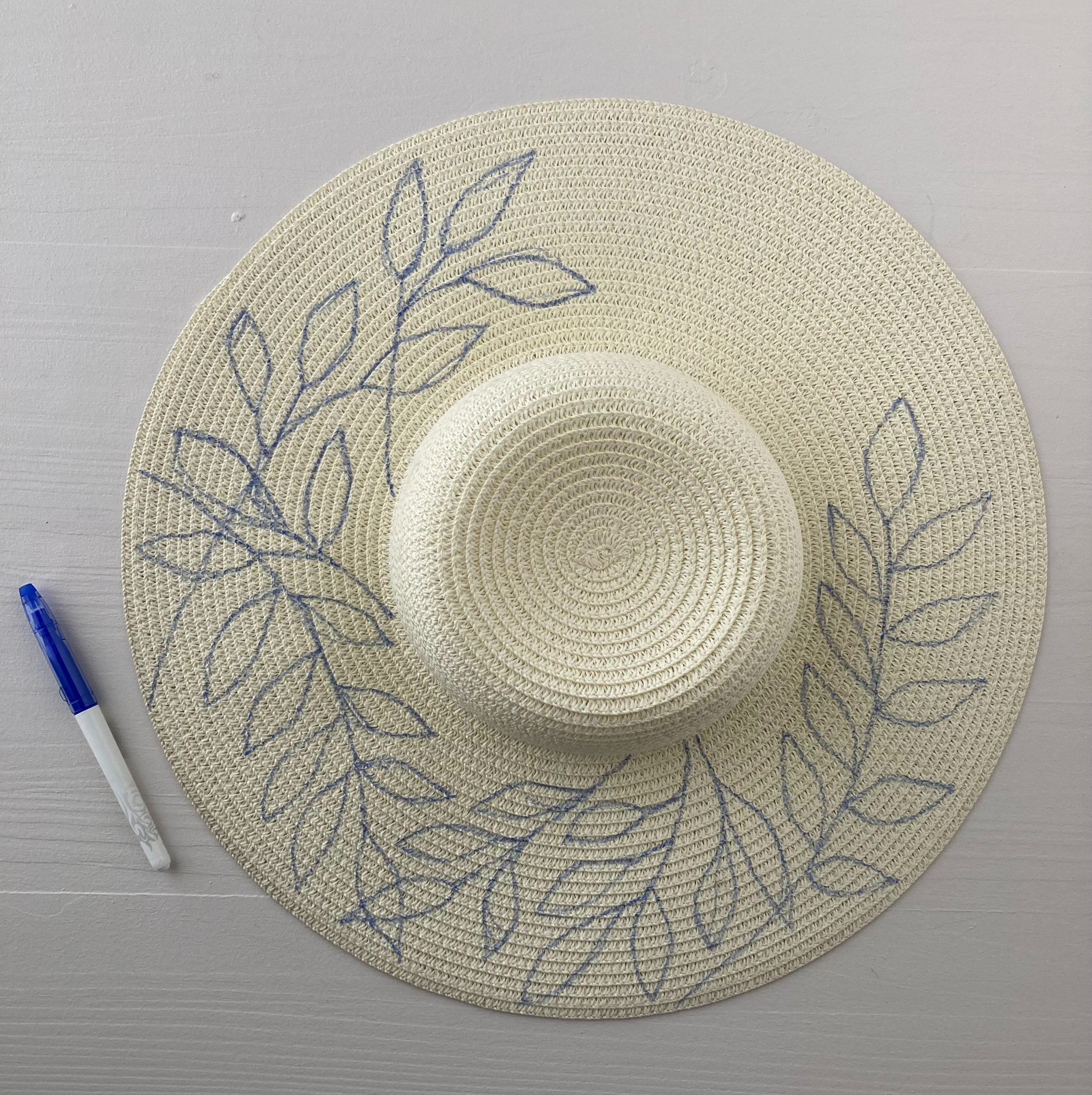 Inspired by the model in the photo, draw a leafy design on the brim of the hat using the erasable marker. If it helps, you can prepare your drawing on a piece of paper with a hat template.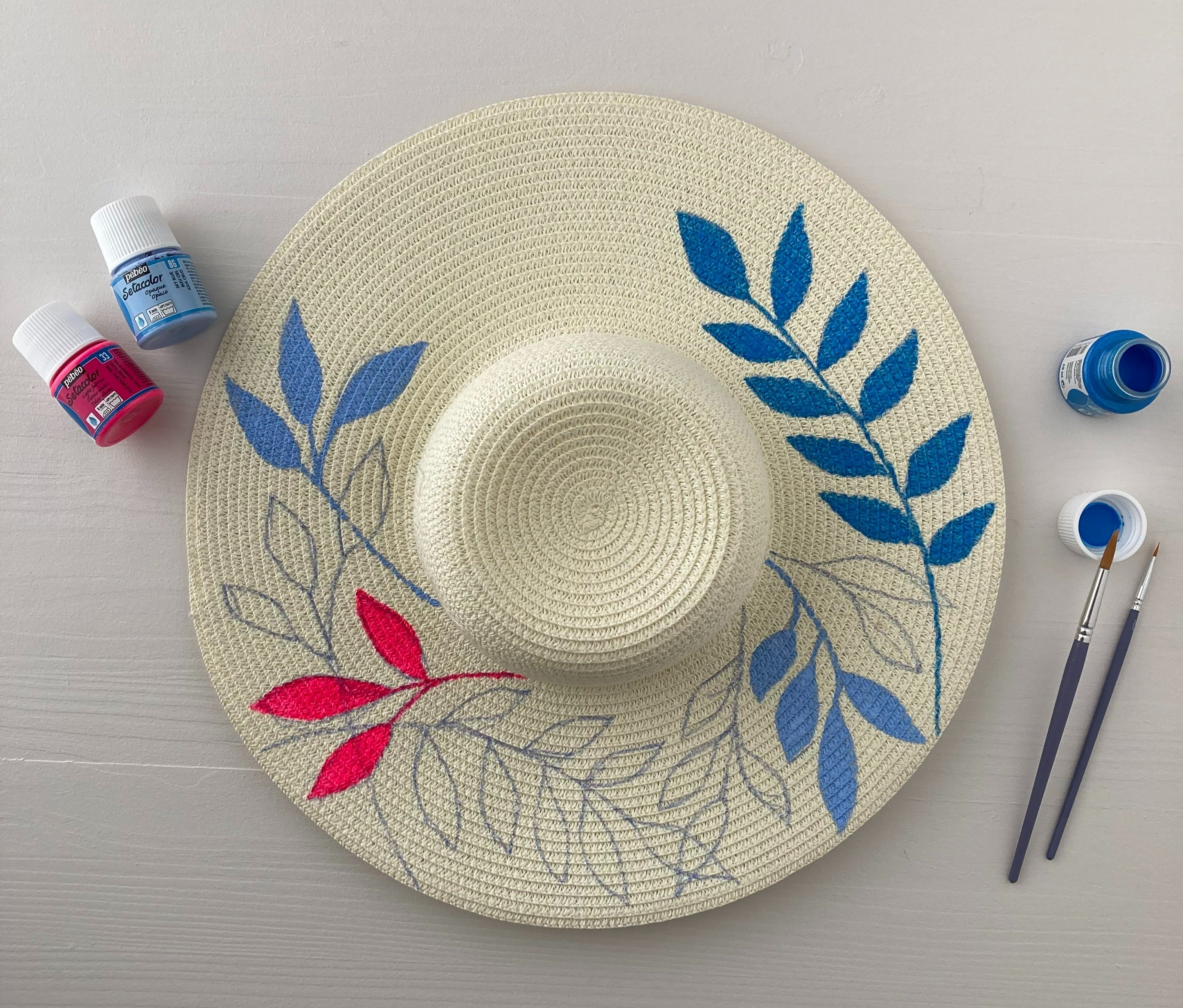 Start by painting the lightest tones: fluorescent pink, sky blue, aquamarine.

Leave to dry.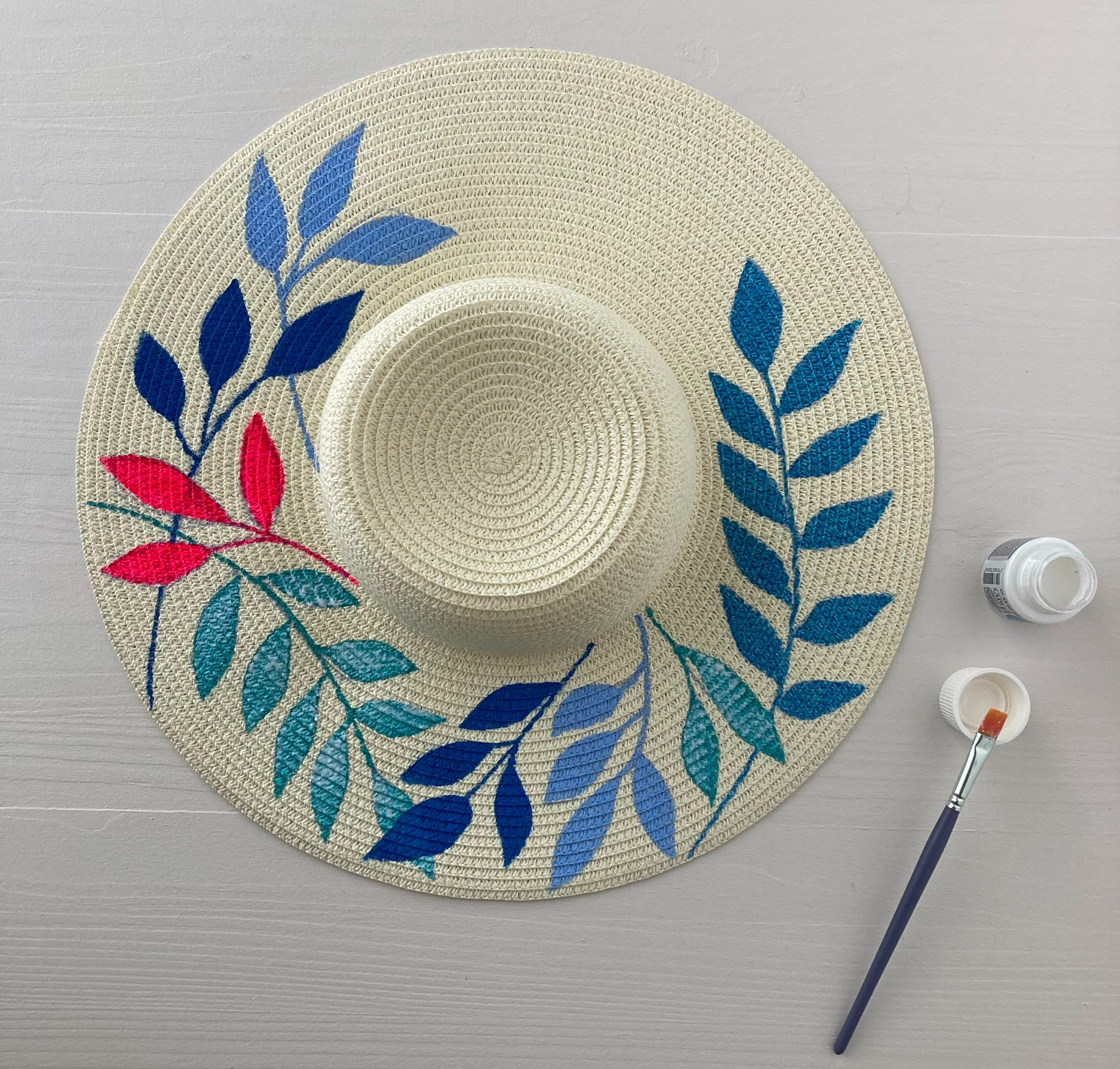 Then, paint the turquoise and cobalt blue colours.

Leave to dry.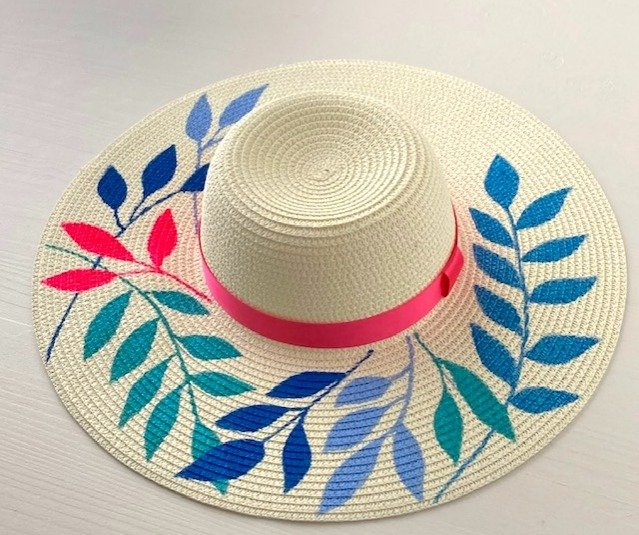 Then, apply a layer of the diamond paint onto the turquoise leaves to deposit the glitter.
Leave to dry.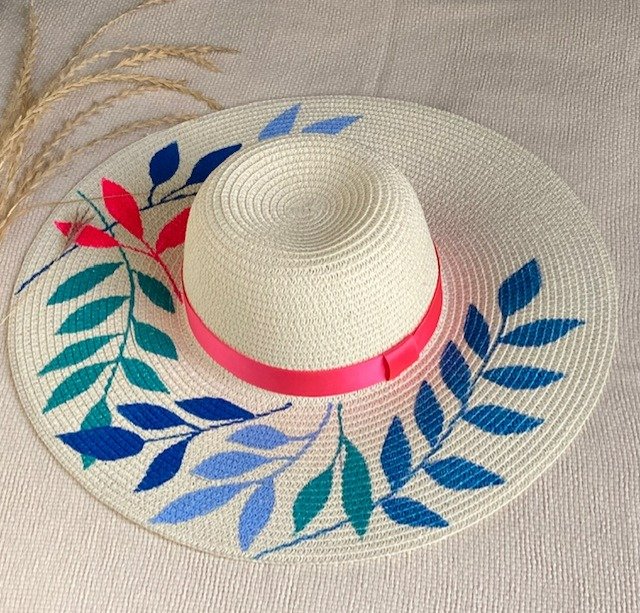 Once the paint has dried completely, fix the paint: Place a clean, dry cloth between the hat and the iron and iron the entire pattern for five minutes. The marker pen drawing will disappear under the effect of the heat of the iron.

Add a ribbon in a matching colour around the crown of the hat.