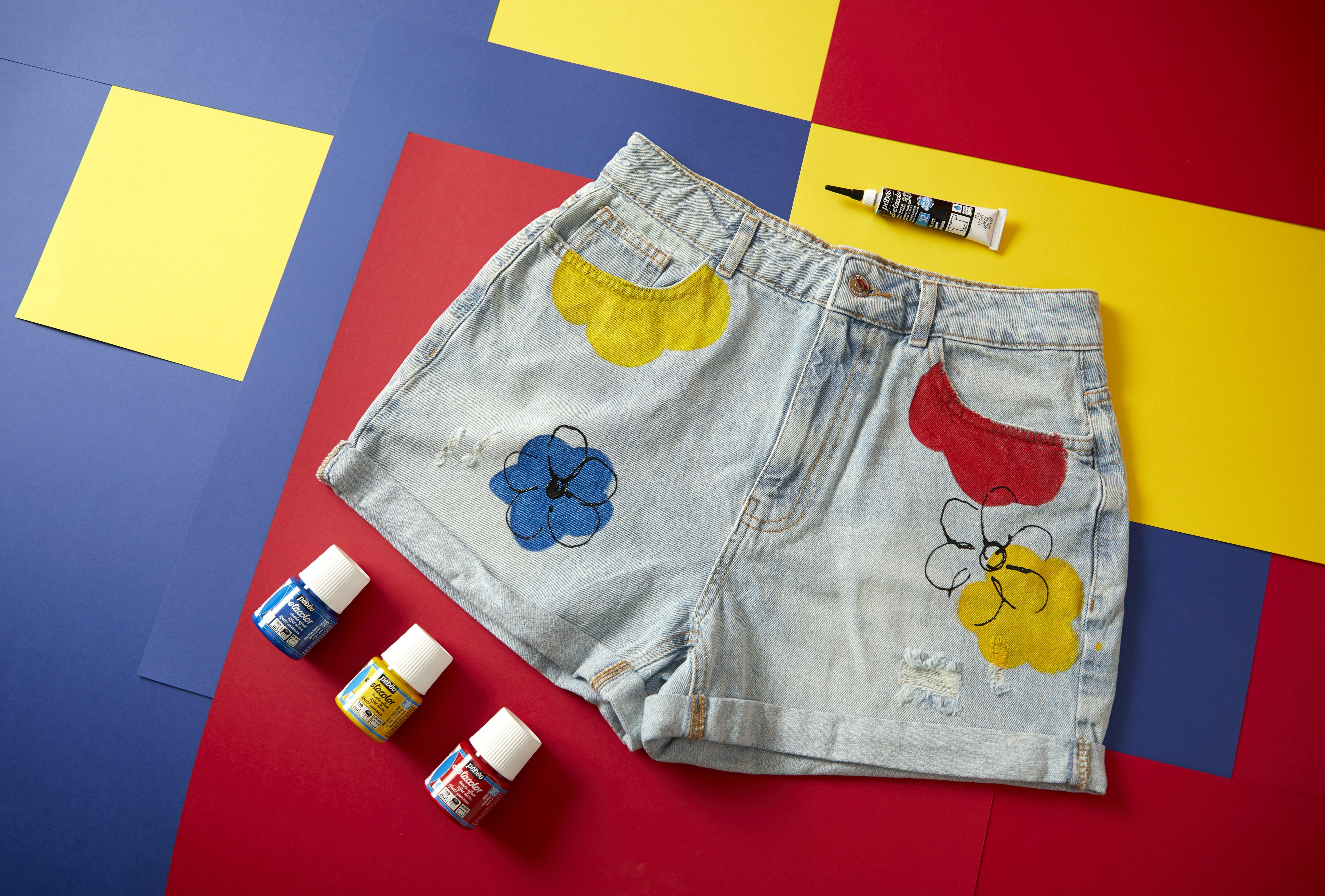 Makeover jeans shorts with a few brush strokes and a couple of your words of inspiration.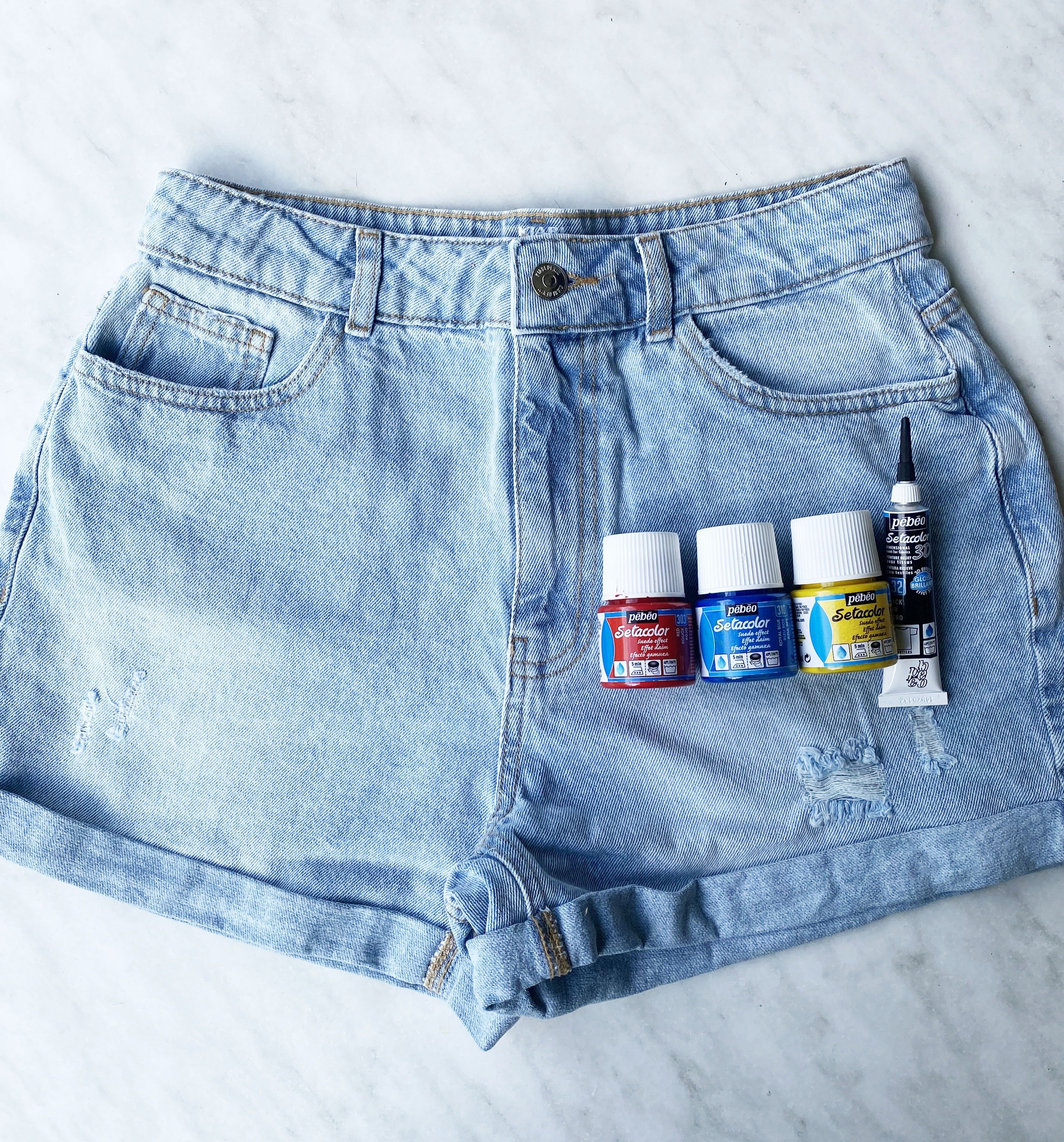 Materials :
Setacolor suede effect paint

Setacolor 3D paint

1 piece of card to protect the back

wide, flat brush

fine brush
Difficulty Level :
Easy
Time of realization : 1h
Drying time : 2h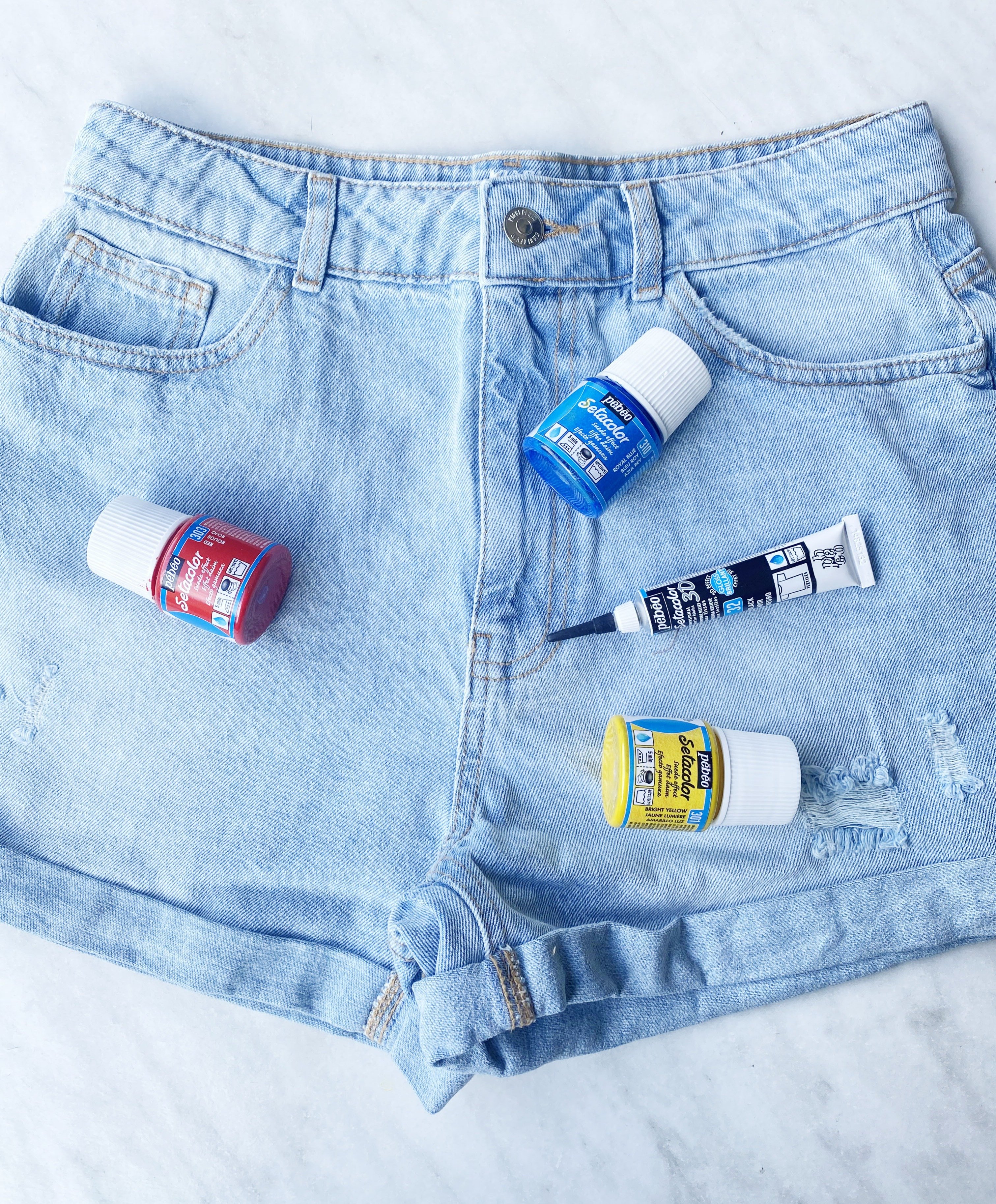 Create a small sketch inspiring the design for your shorts.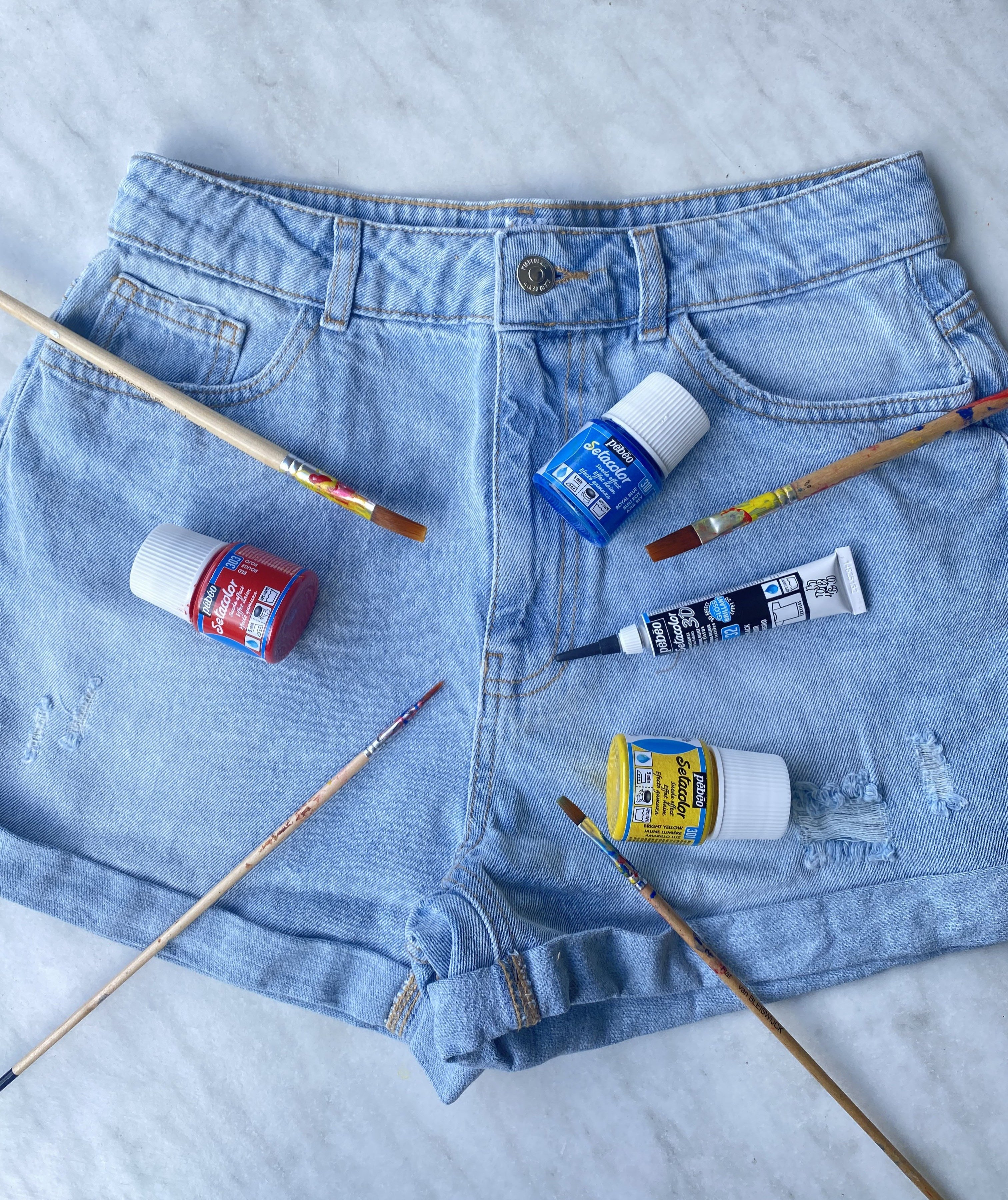 Slip the cardboard inside the shorts, under the areas you're going to paint.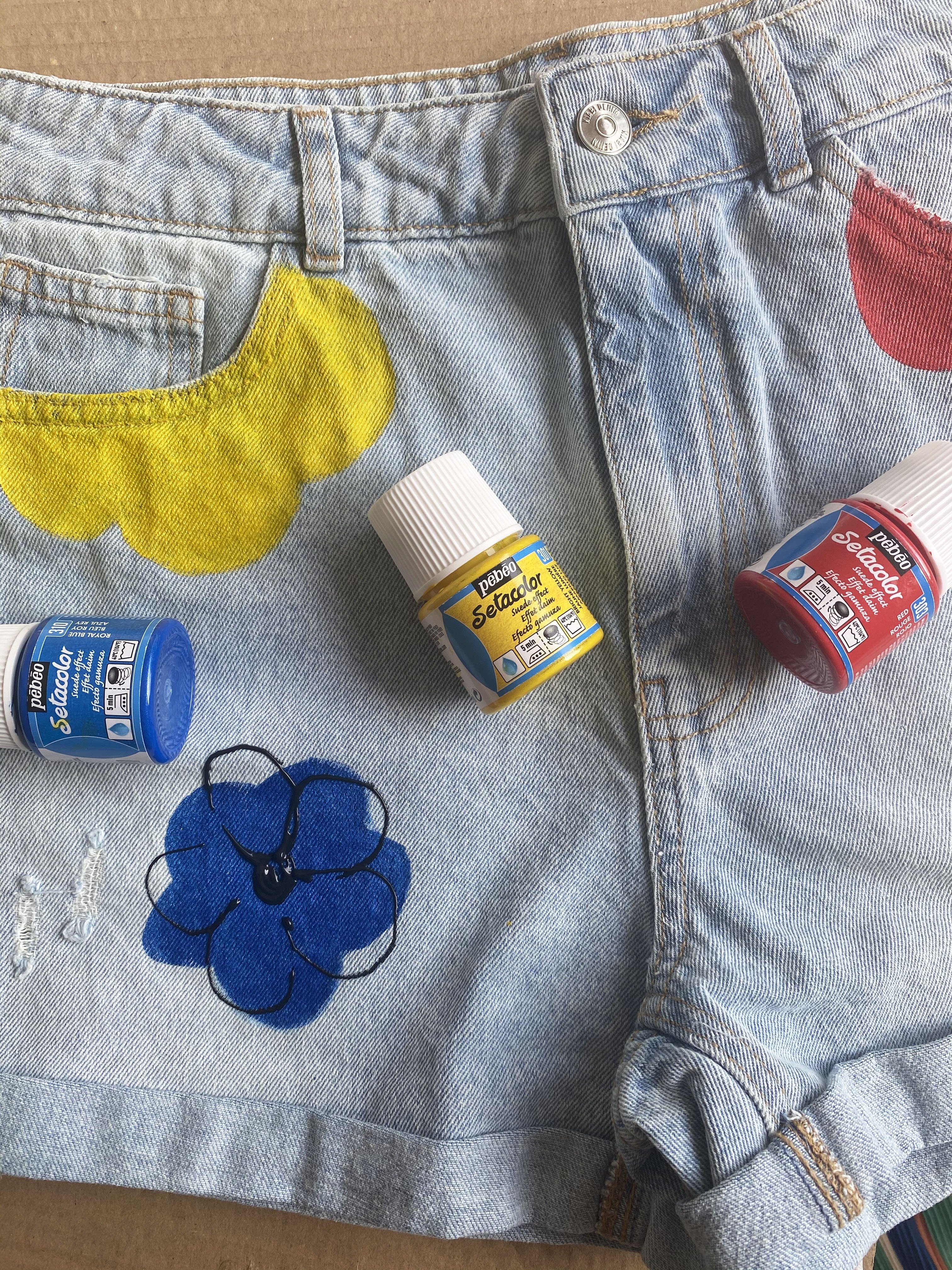 Paint the coloured shapes with SETACOLOR SUEDE EFFECT paint on the front and back of the shorts. Apply two coats if needed.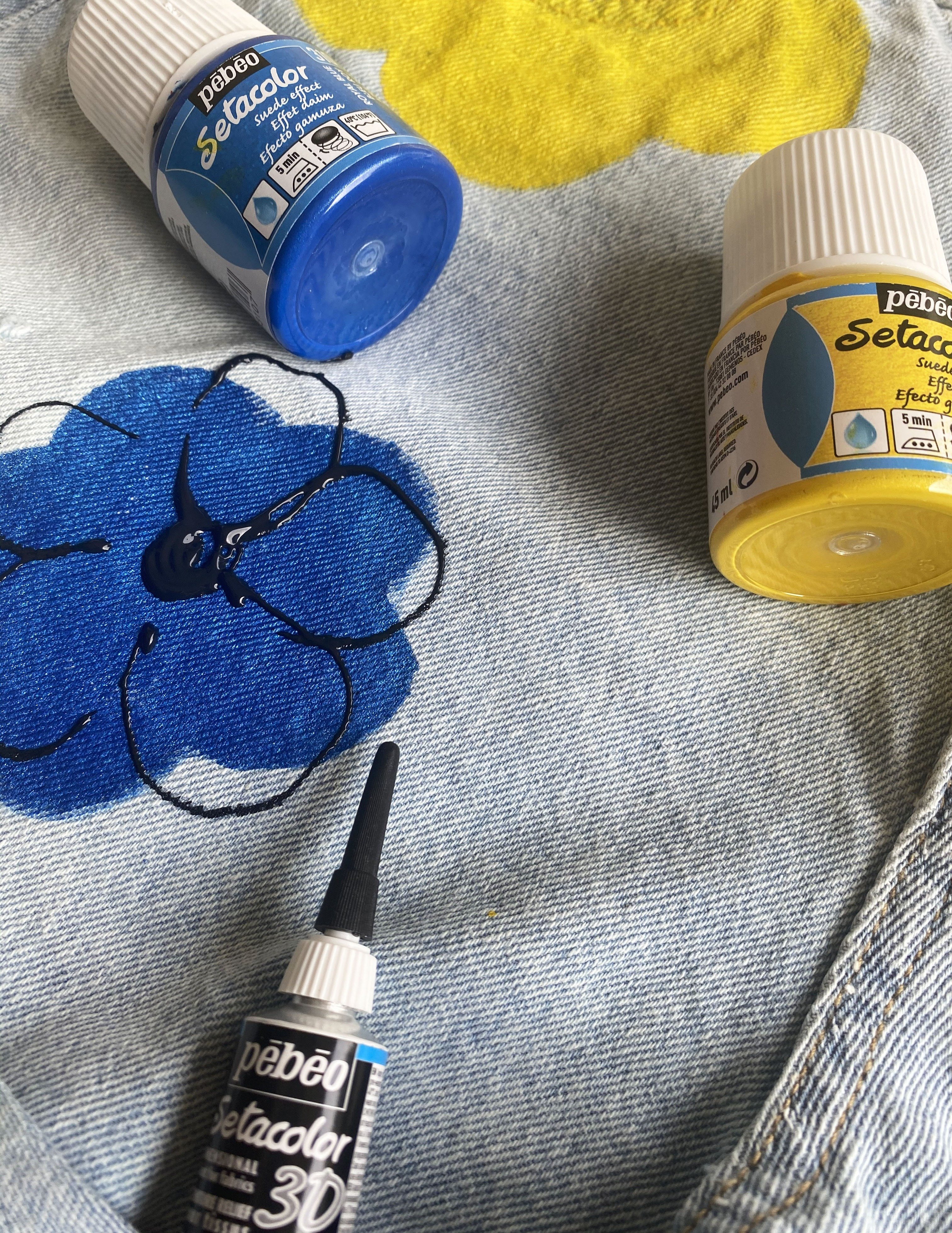 Use a wide, flat brush to paint the shape and a thin brush to paint the outlines.

Follow the recommended drying time.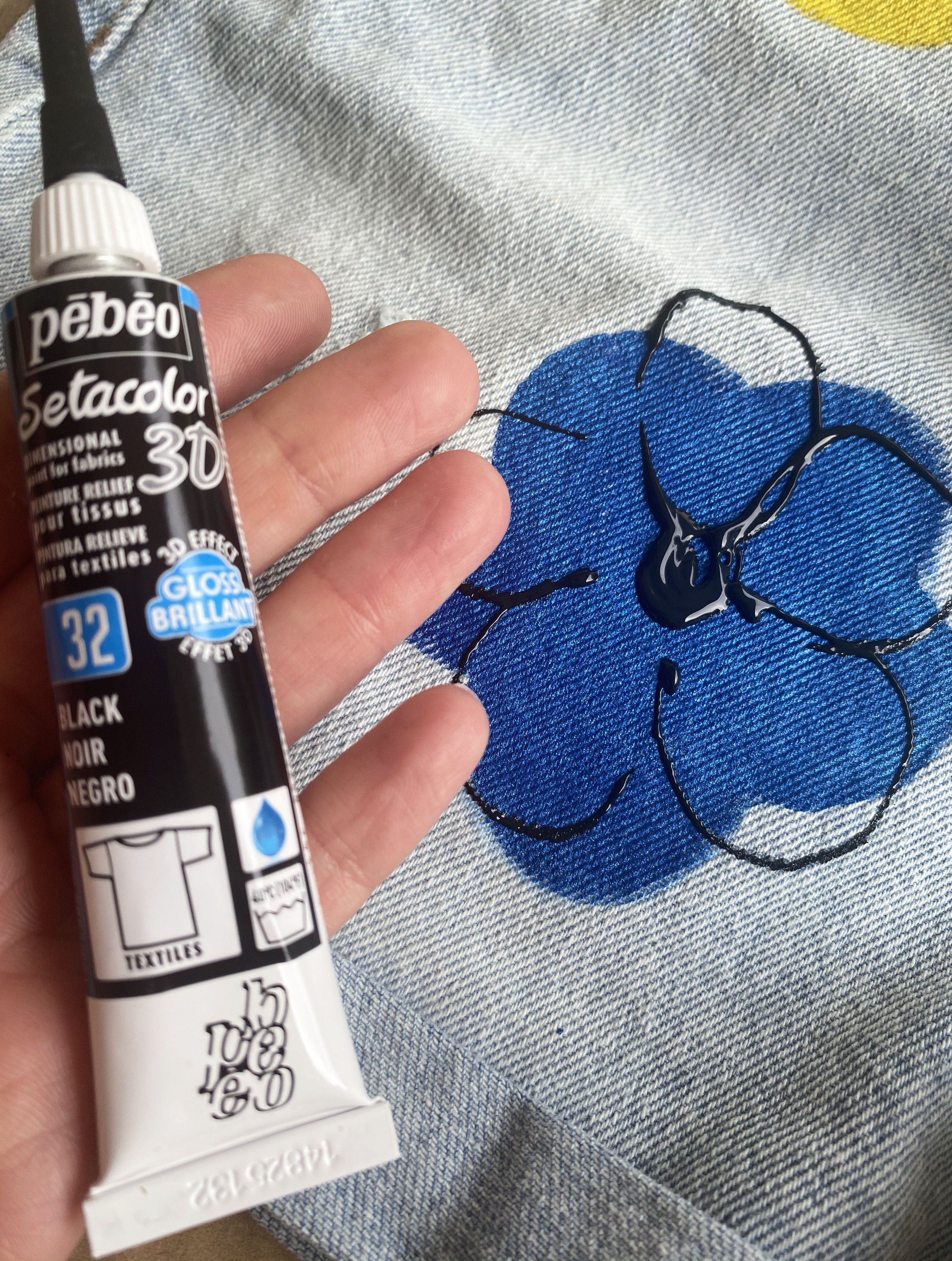 With the SETACOLOR 3D, draw flowers on the coloured shapes or offset to give depth.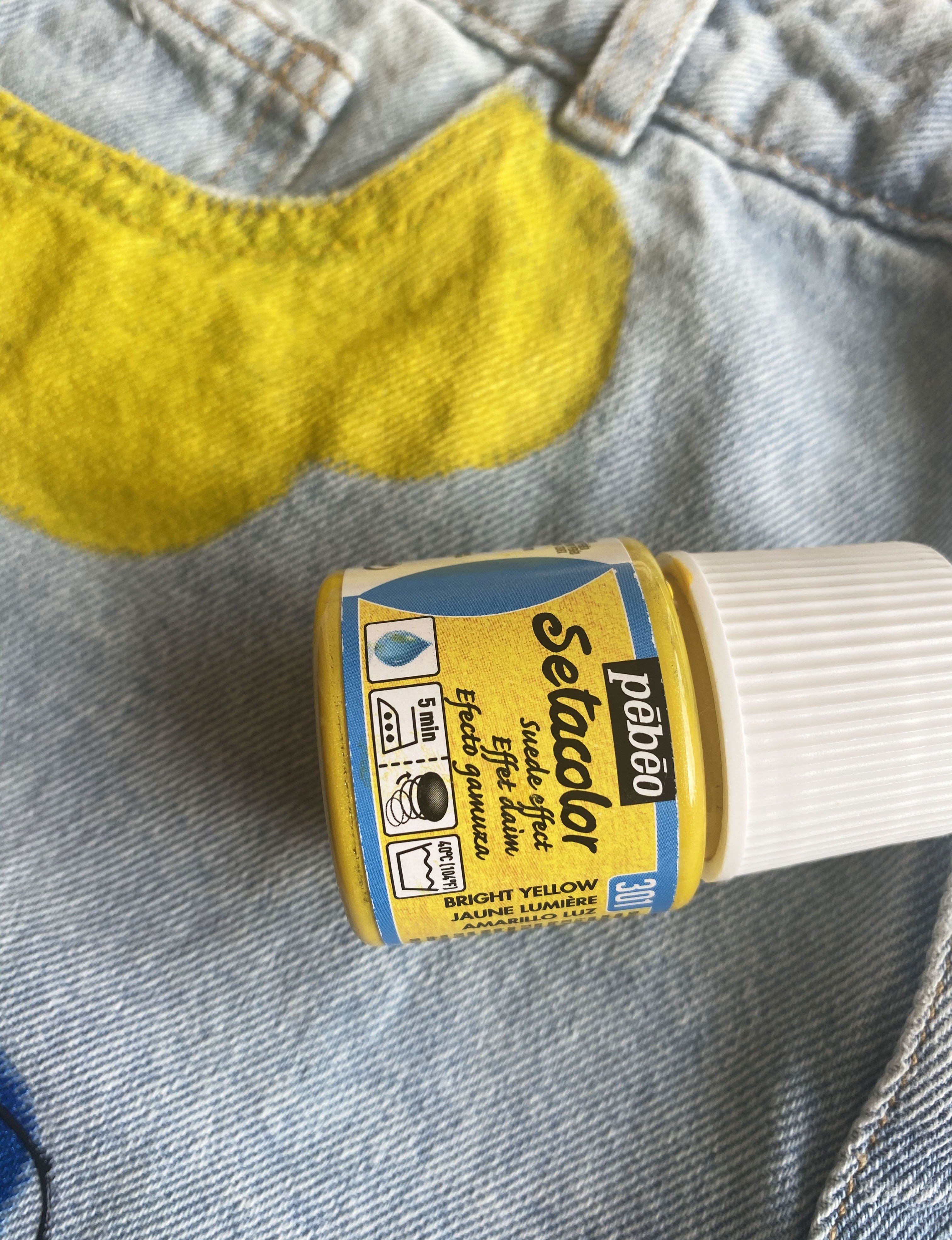 Follow the recommended drying time.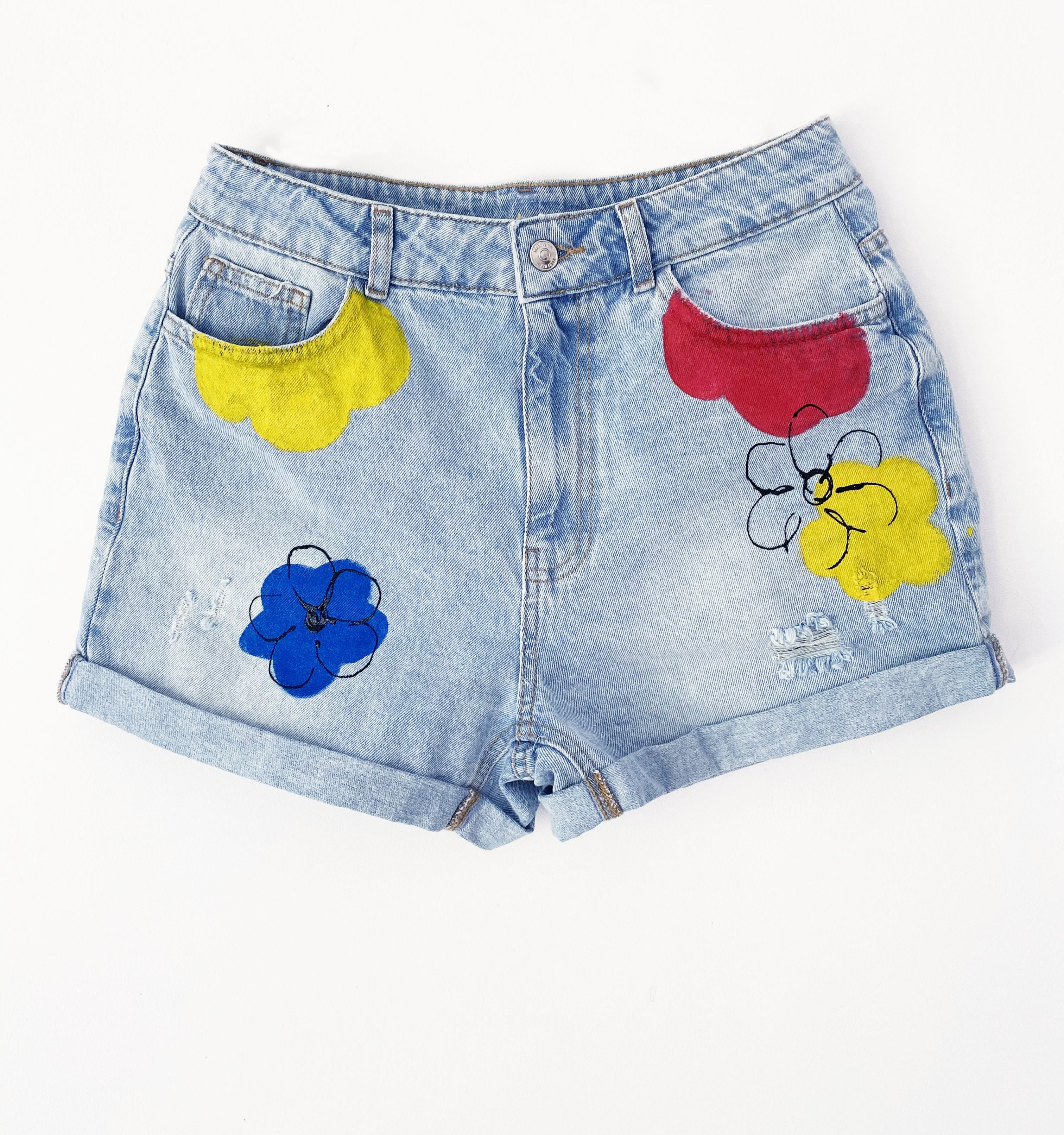 Iron the shorts inside out to set the paint.