Ceramic chopstick rest
13/04/2022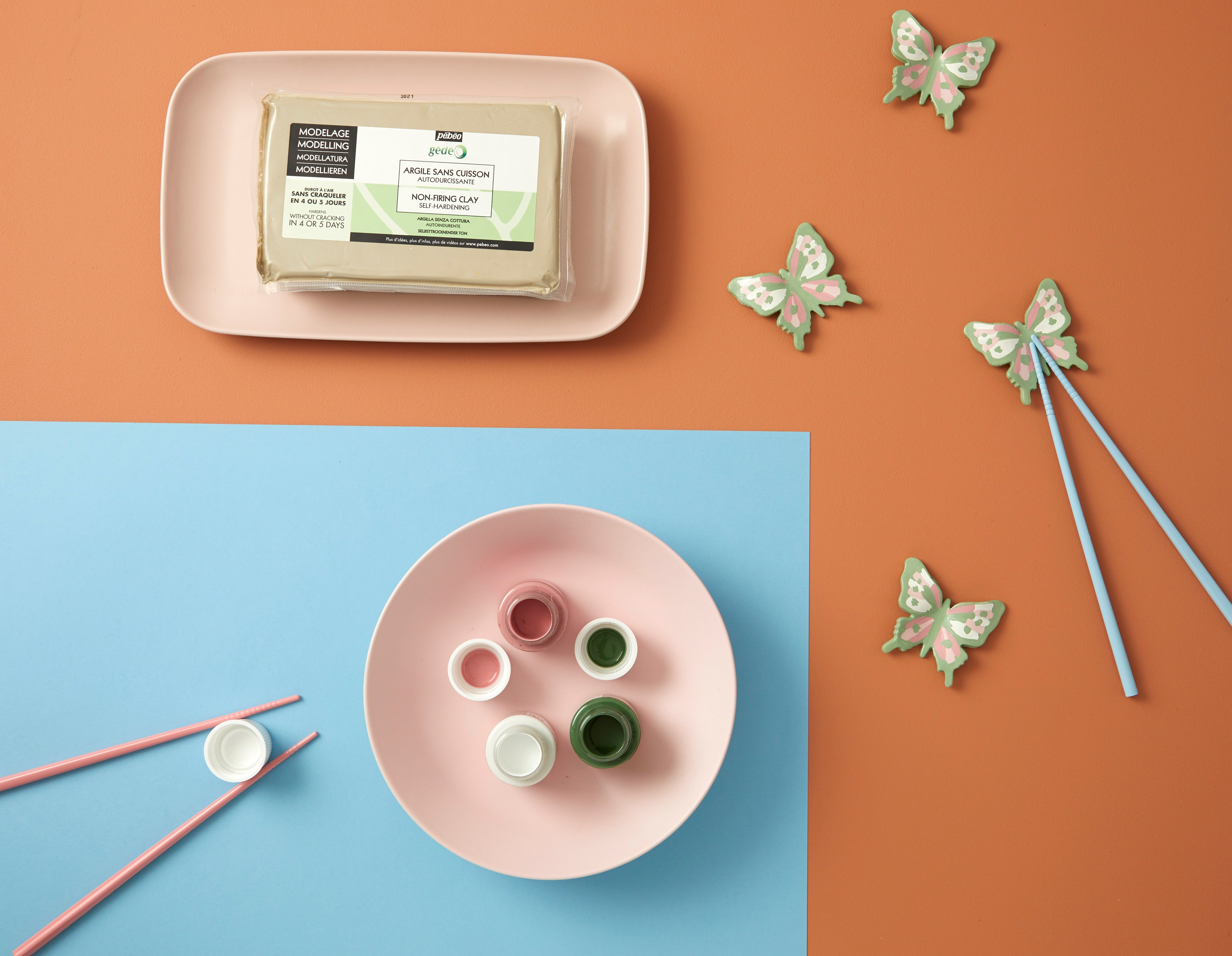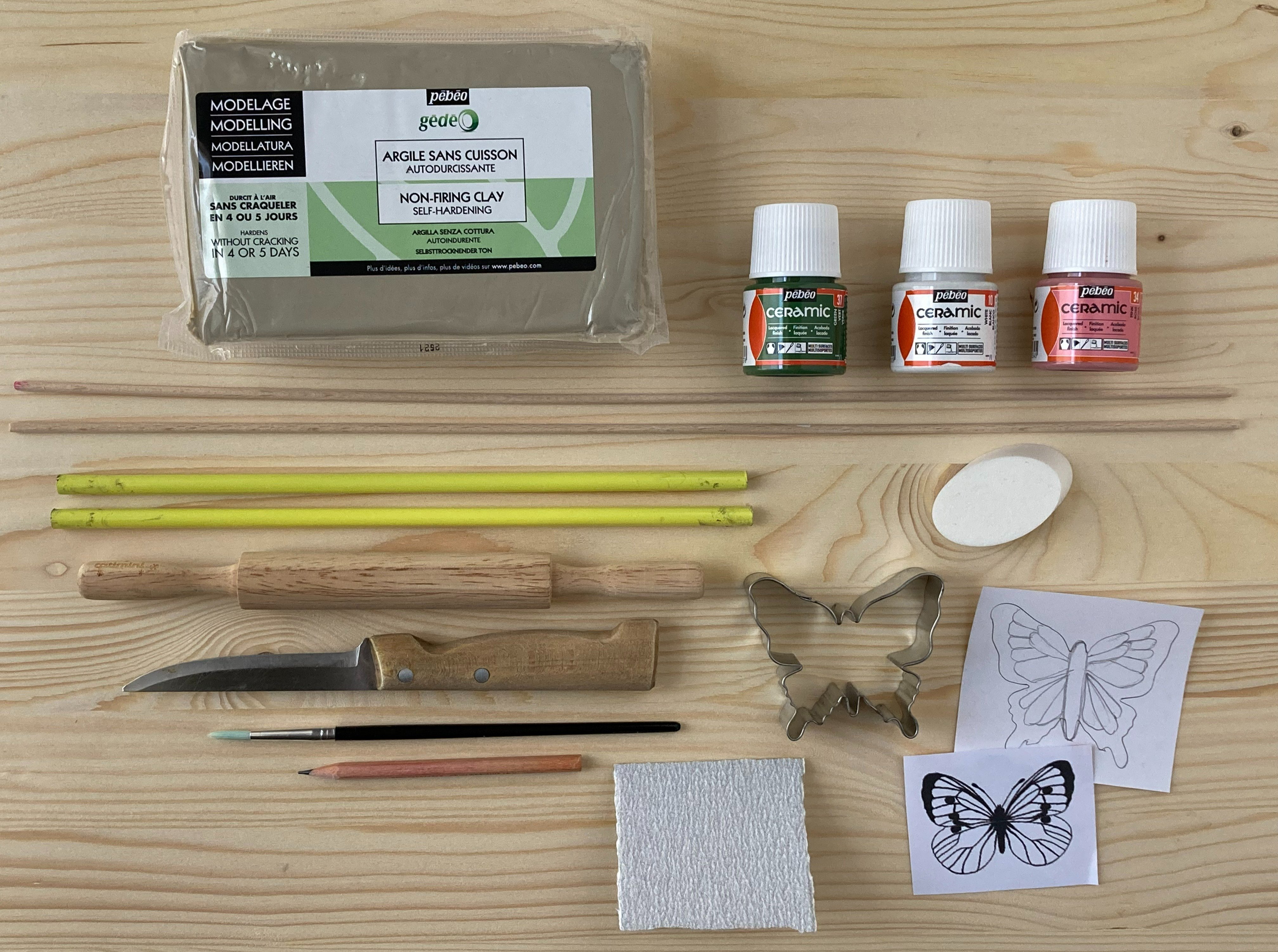 Materials :
WHITE NON-FIRING CLAY

CERAMIC paint in white 10 / pink 34 / green 37
A butterfly cookie cutter and an image to inspire you when you draw the wings
A rolling pin and 2 sticks of 4 to 5 mm in diameter
A sharp knife
A fine sponge (such as a makeup sponge)
A piece of fine sandpaper
Two sticks (or pencils or twigs) of 8 mm in diameter
Medium

1 hour to cut the clay / 24 hours minimum for drying / 3 hours to paint the different colours / 10 hours for the paint to dry completely / 1⁄2 hour to paint the back / 10 hours for the paint to dry completely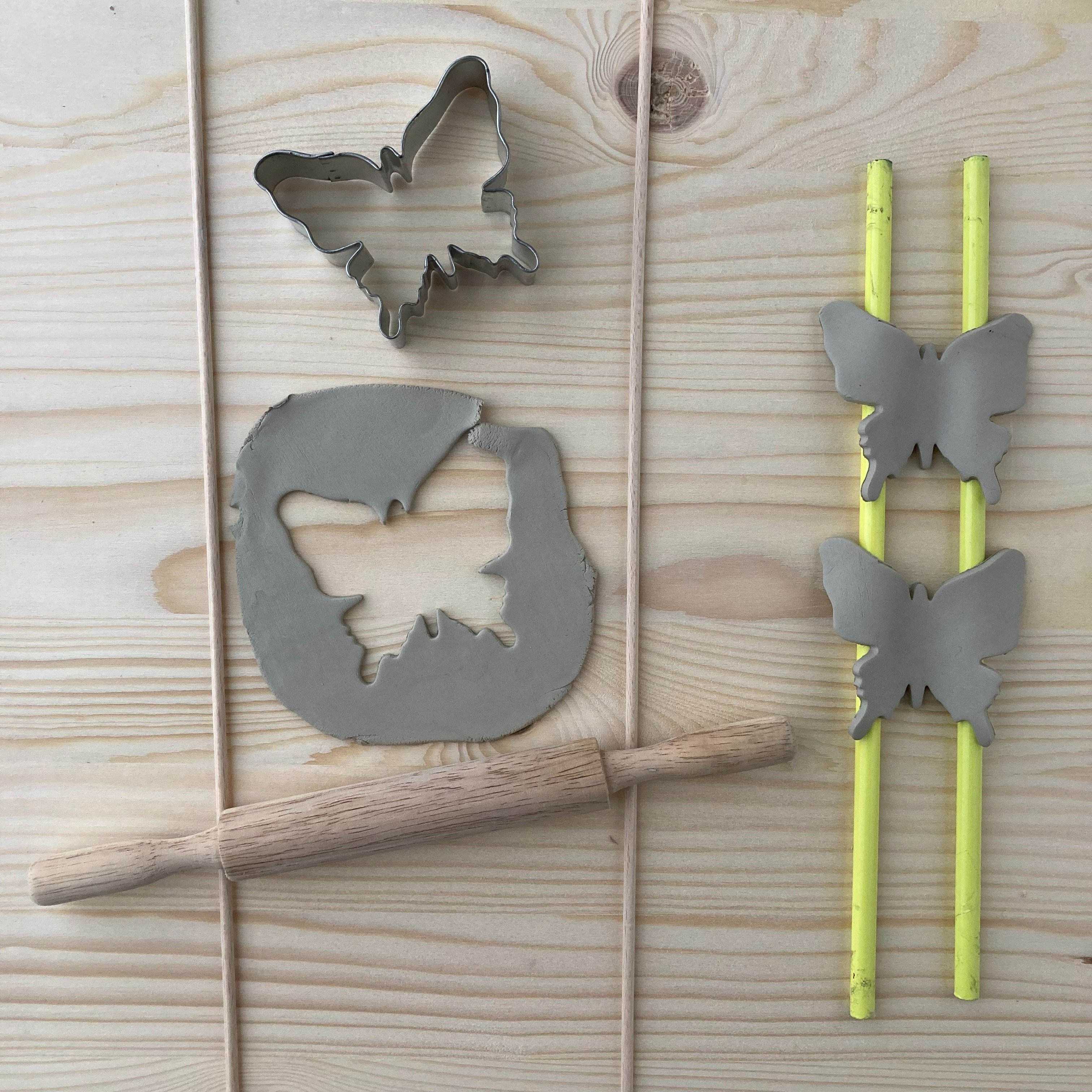 Cut a slice of about 1 cm from the block of WHITE NON-FIRING CLAY.

Roll it out between the two thin sticks of 5 mm in diameter (these will serve as a template to obtain an even thickness). Cut out the butterflies.

Using the moistened sponge, clean and round off the edges, and remove any traces left on the wings.
Leave the butterflies to dry, supporting the shape on the 8 mm sticks: The centre of the butterfly must be in contact with your surface while the wings are supported by the sticks.

Leave to dry for at least 24 hours.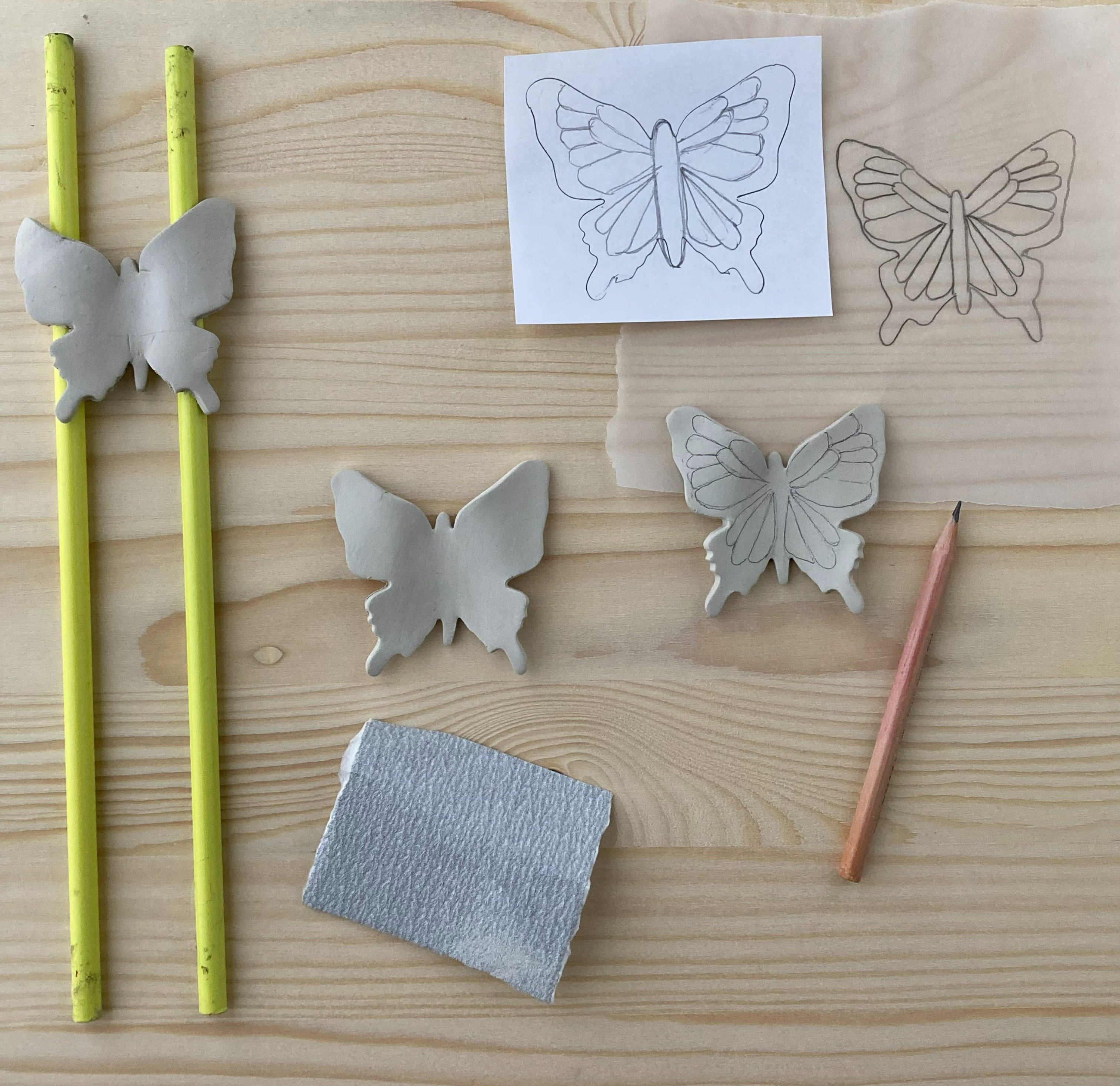 When the butterflies have dried completely, sand them lightly to even out the surface. Dust and clean using the damp sponge.

Create a template for the wings to plan your colour use, either freehand or using the help of tracing paper.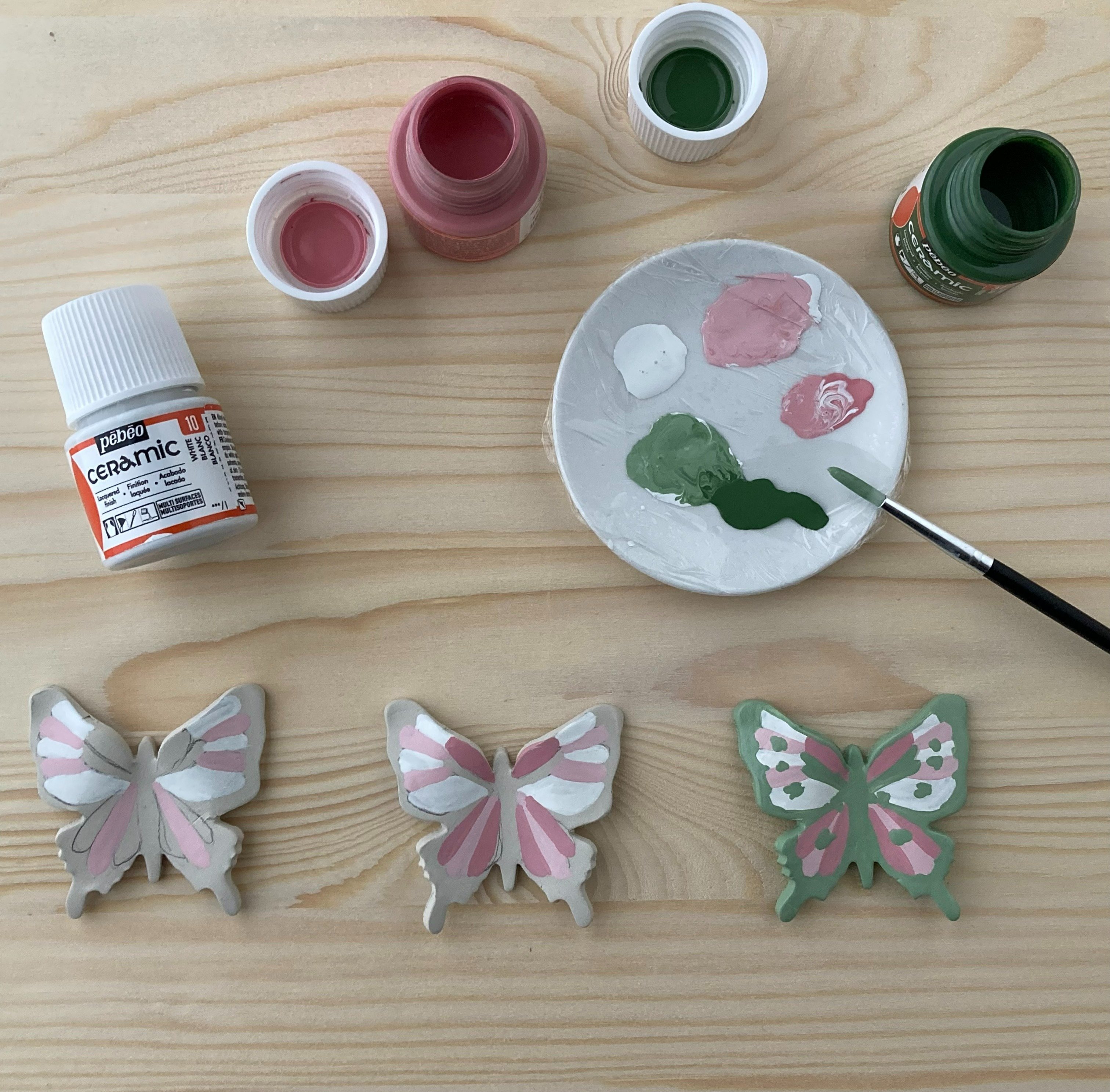 Paint the wings with CERAMIC paint.

Prepare your colour mixtures using the white to lighten the pink and green and create different shades.
Start with the white, then the light pink, then the darker pink. Leave to dry for 2 hours before adding the edges and the green dots as finishing touches. Leave to dry for 10 hours.

Then paint the edges and the back, and let dry again for a further 10 hours.