TIE-DYE CUSHION
16/02/2022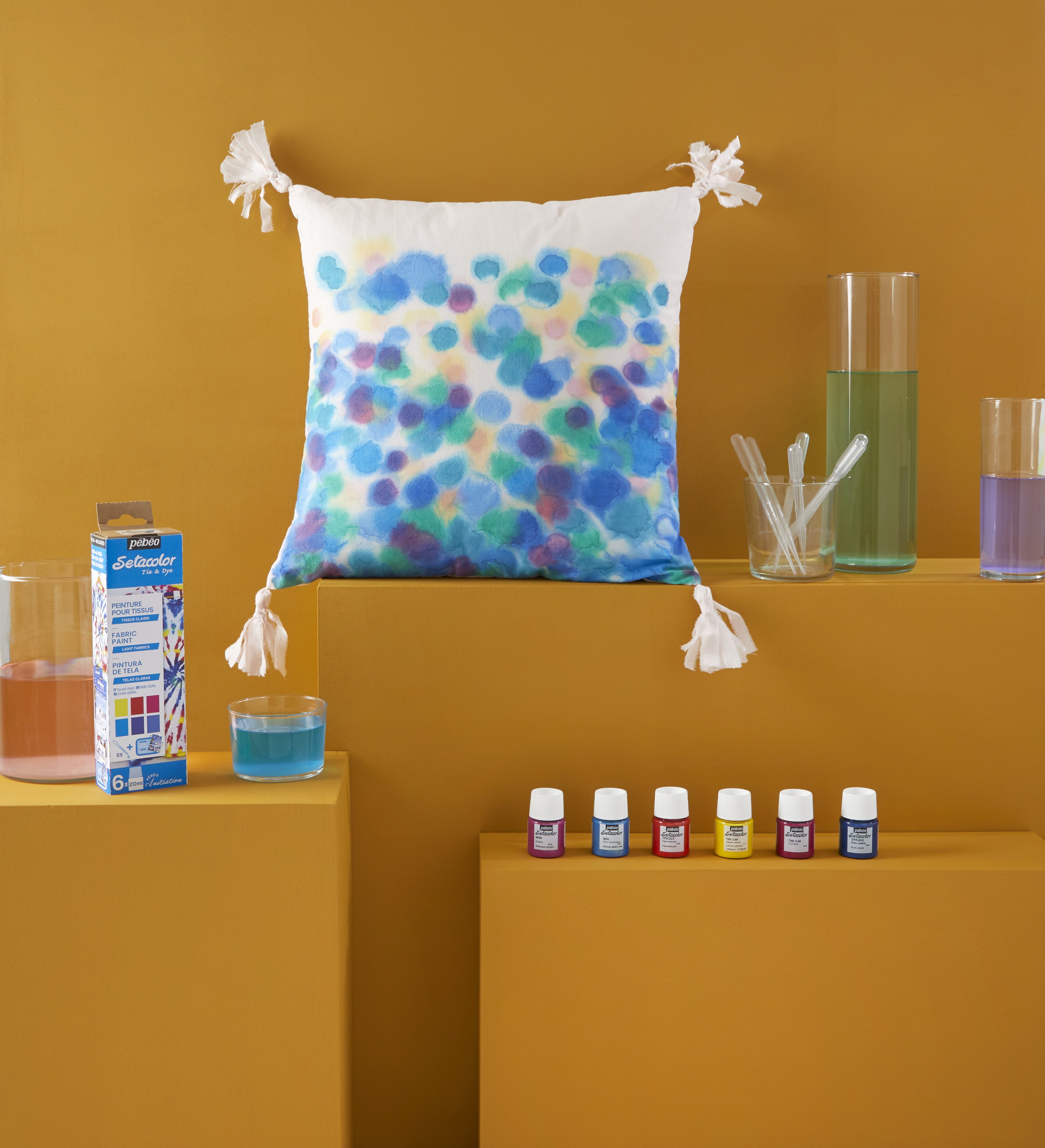 "Try this playful tie-dye technique to create a chic, hippy-style cushion cover."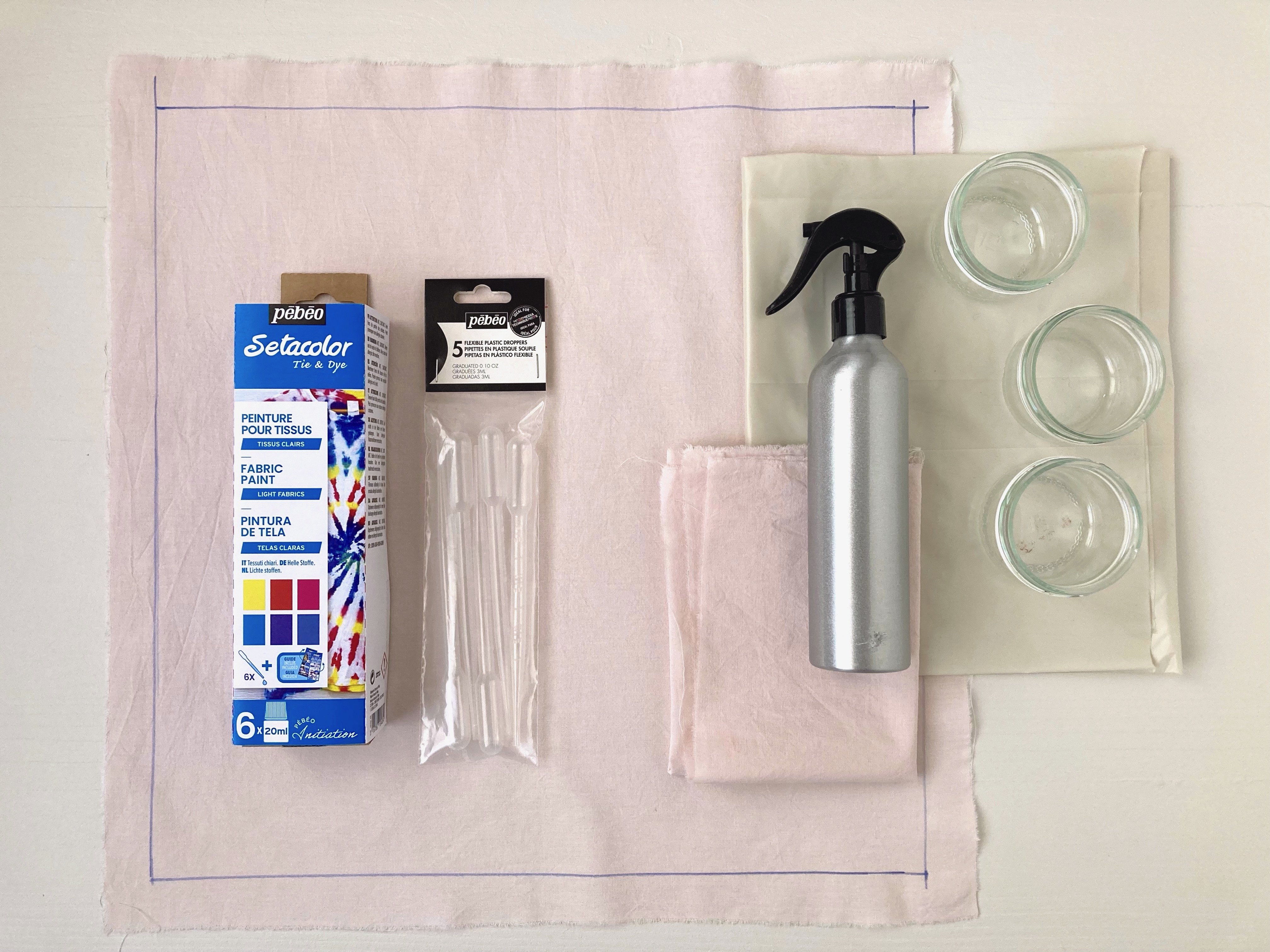 Materials :
Sétacolor Tye & Dye textile dye kit
Droppers
A spray
A cushion cover or fabric in the same size as your cushion
A scrap of fabric for testing
Small glass jars for mixing your colours
A plastic sheet to protect your workspace
Difficulty level:
Easy
Time to make: 2 hours + time for the paint to dry + sewing time if you choose to sew the cover yourself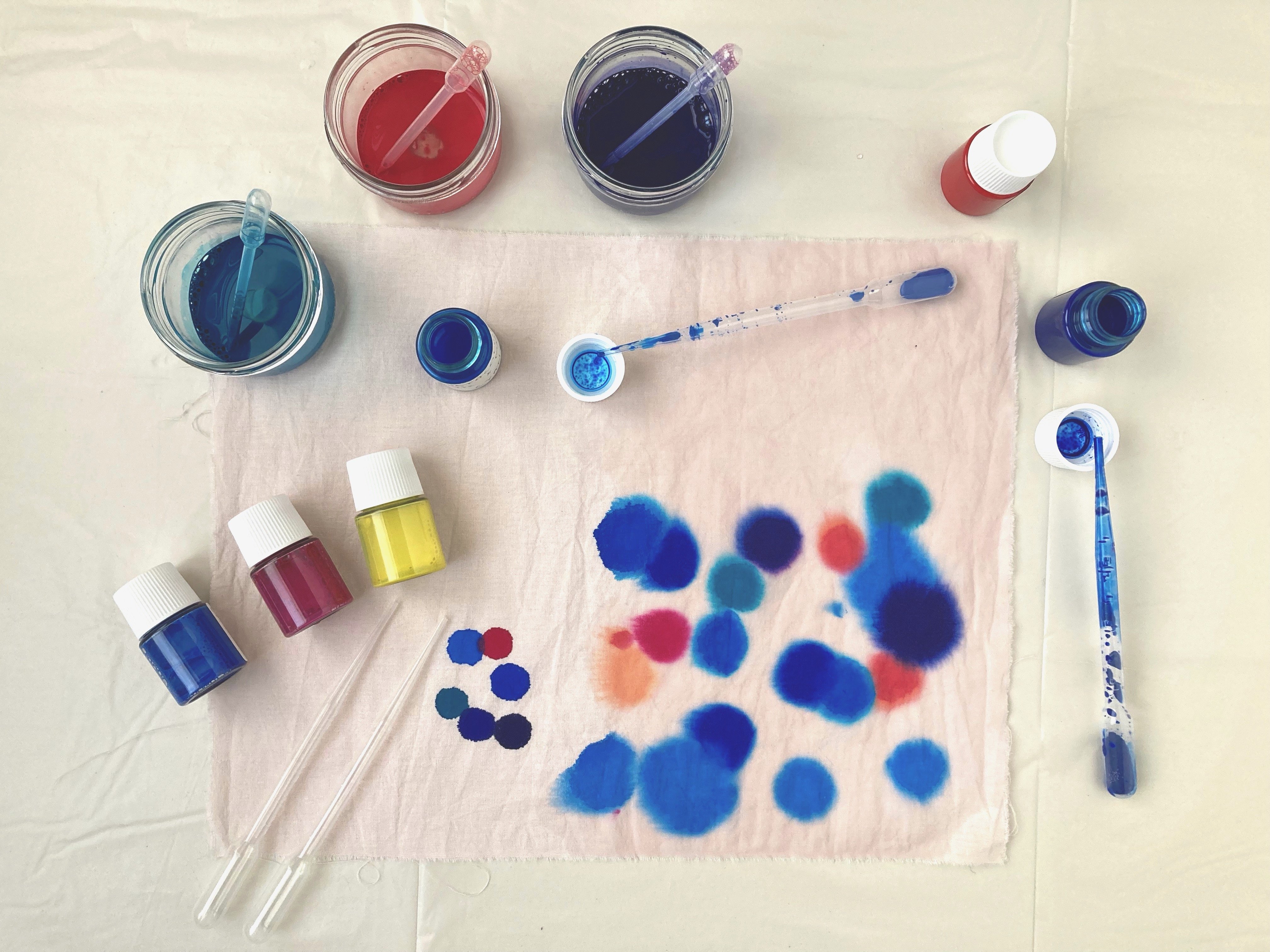 Protect your workspace with the plastic sheet.

In the model, we used Azure Blue, Gypsy Blue, Cyan Blue directly and also created other colours by mixing them in small glass jars.

To make a Plum, mix Gypsy Blue with a hint of Raspberry.
To make a Coral Pink, mix Raspberry and Yellow and add a hint of Red.

To make Emerald Green, mix Cyan Blue with hints of Yellow and Raspberry.

Try your colours out on the scrap of fabric and adjust them to your liking.

They need to dry before you can judge the true colour.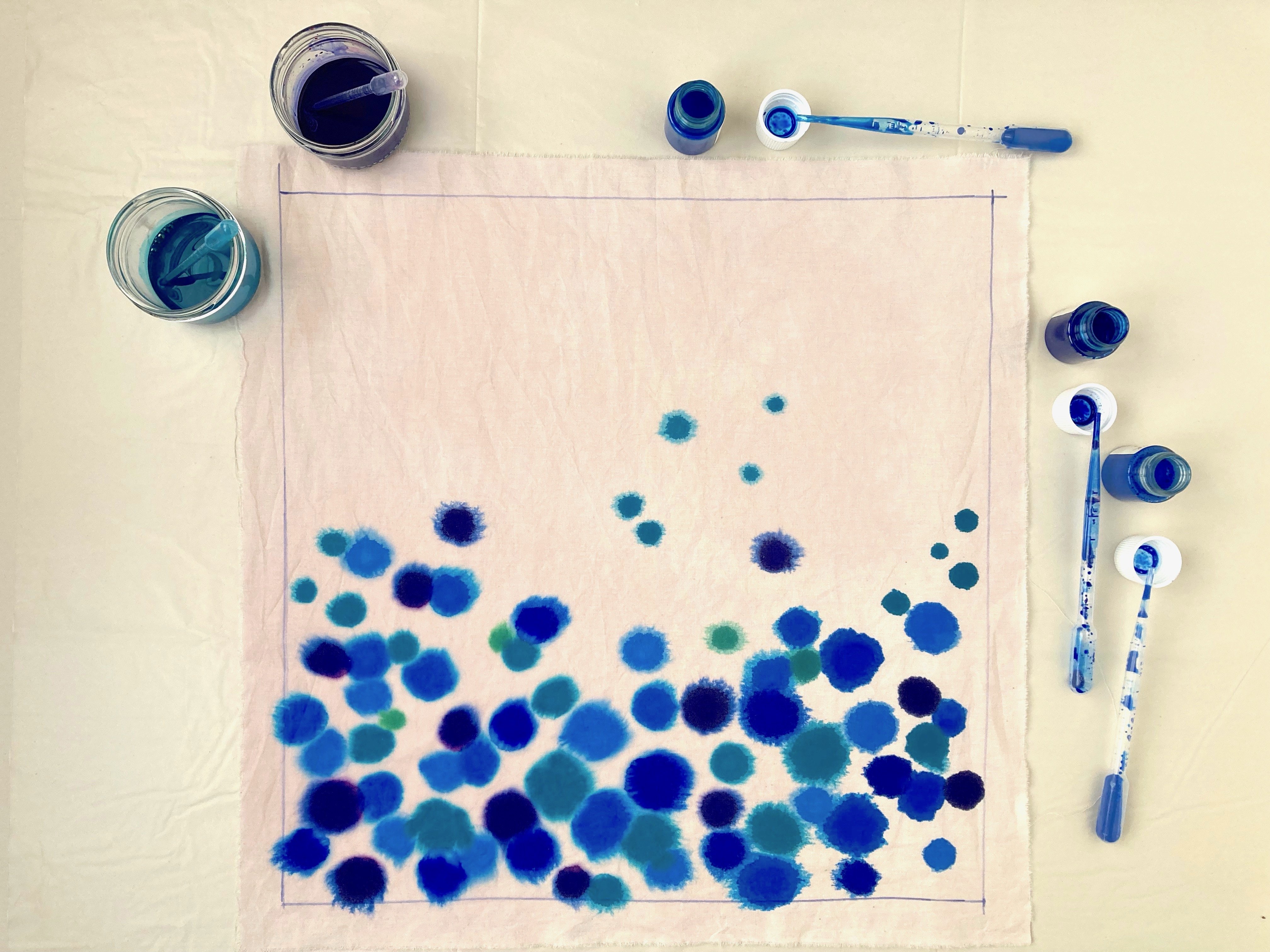 If you're using a pre-made cushion cover, ensure you slide a piece of plastic between the two layers of fabric to protect the bottom one while you paint the front.

Use the spray to moisten your fabric evenly.

The wetter the fabric is, the more the paint will diffuse to create halos of colour.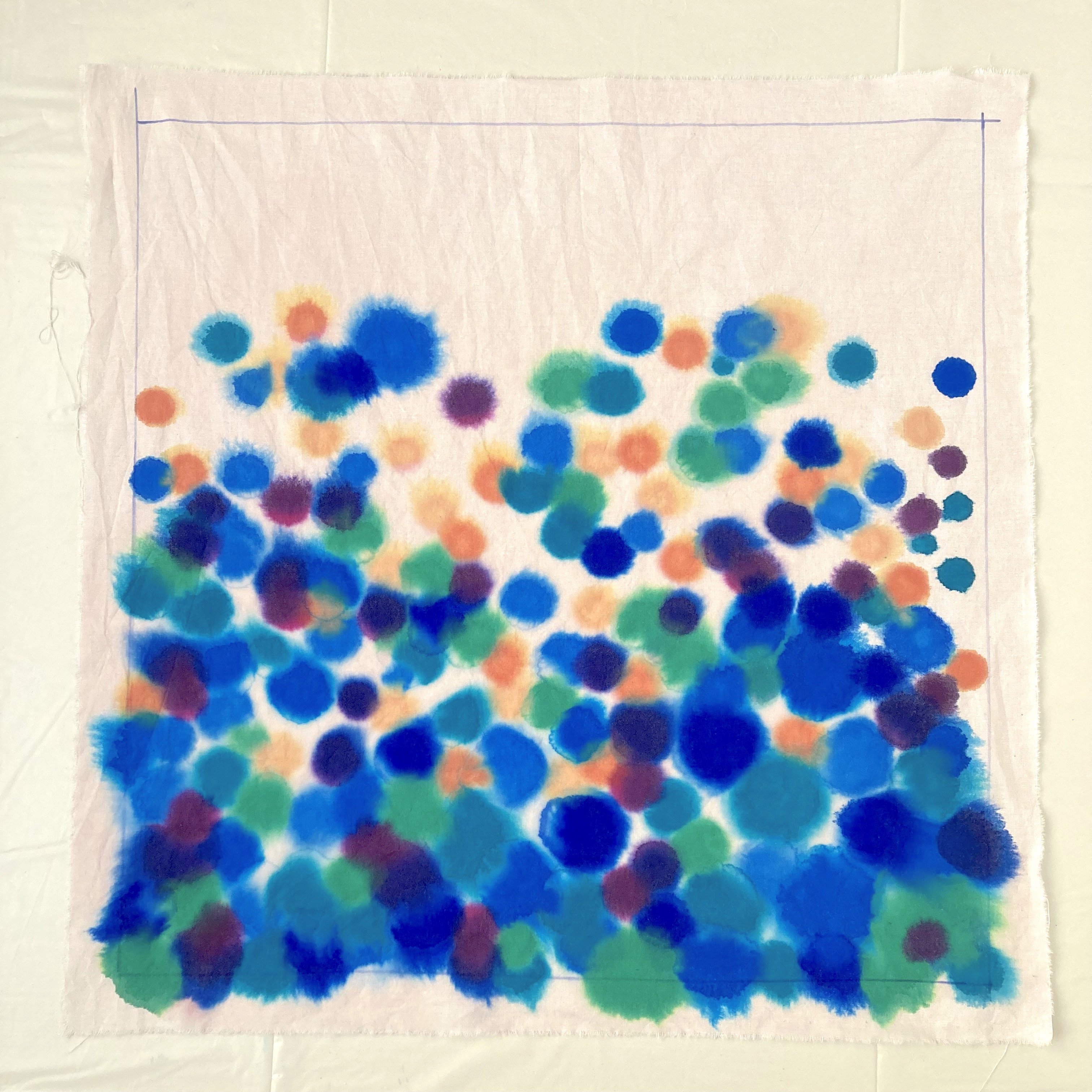 With the dropper, pick up a little of the colour and make small circles by dropping the colour drop by drop.

Distribute the colours by first working at the bottom of the cushion to create a dense area: let the drops fill the entire surface of the fabric.

Moving up the fabric, space the drops out.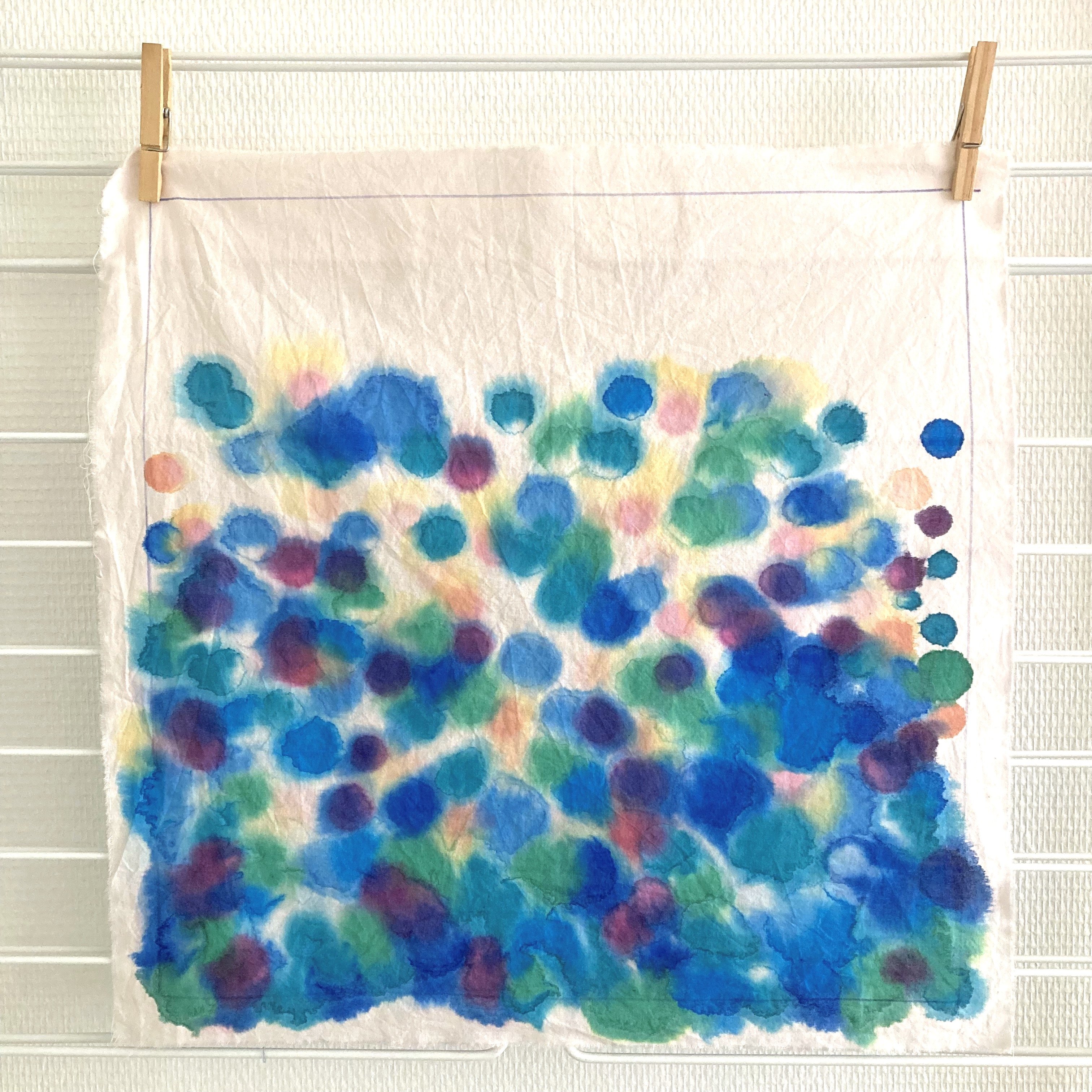 Leave to dry for a few hours before ironing the pattern to fix the colour.

If necessary, sew the cover to fit the dimensions of your cushion.