Clay dangle earrings
07/02/2022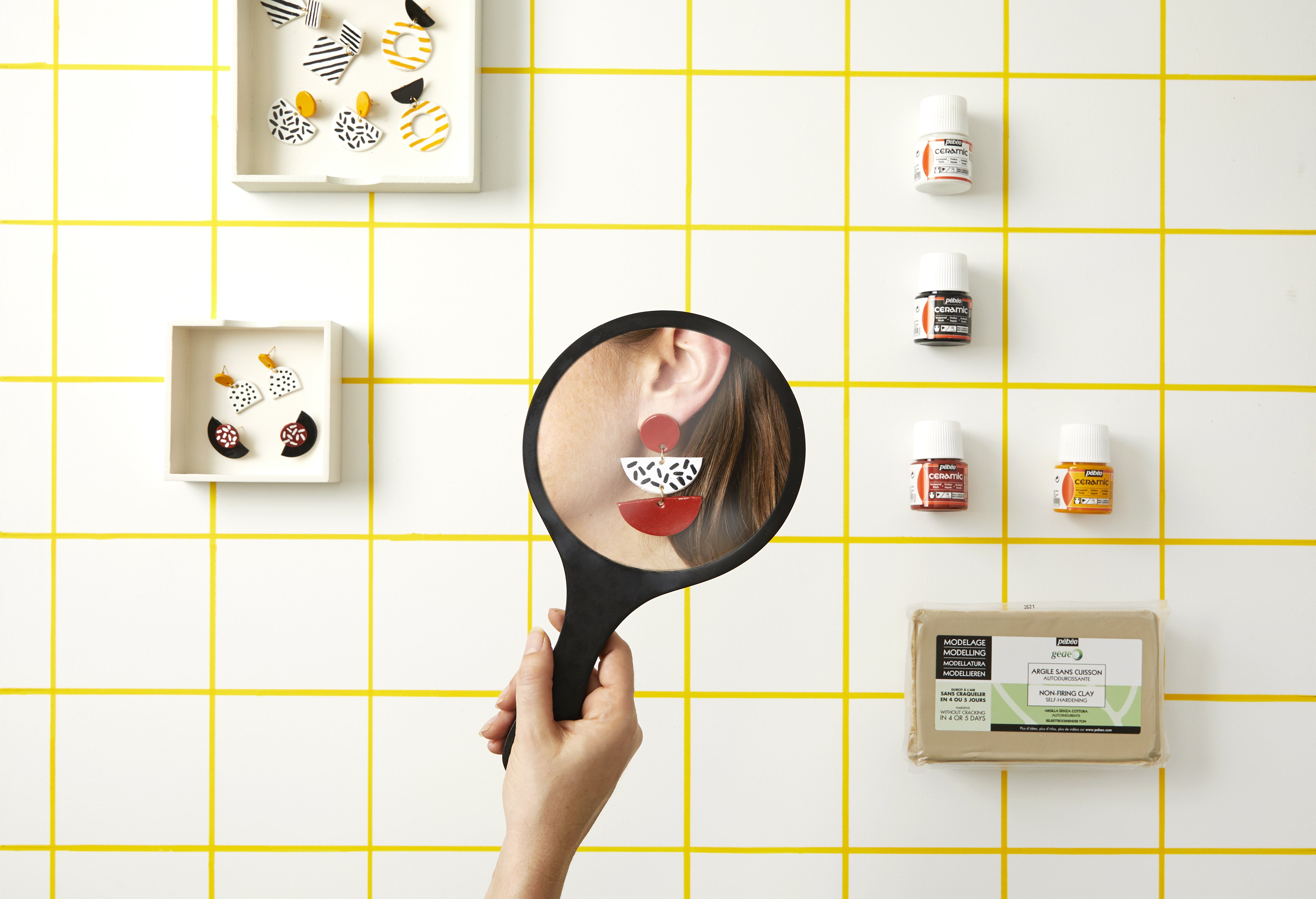 "Discover how to make earrings "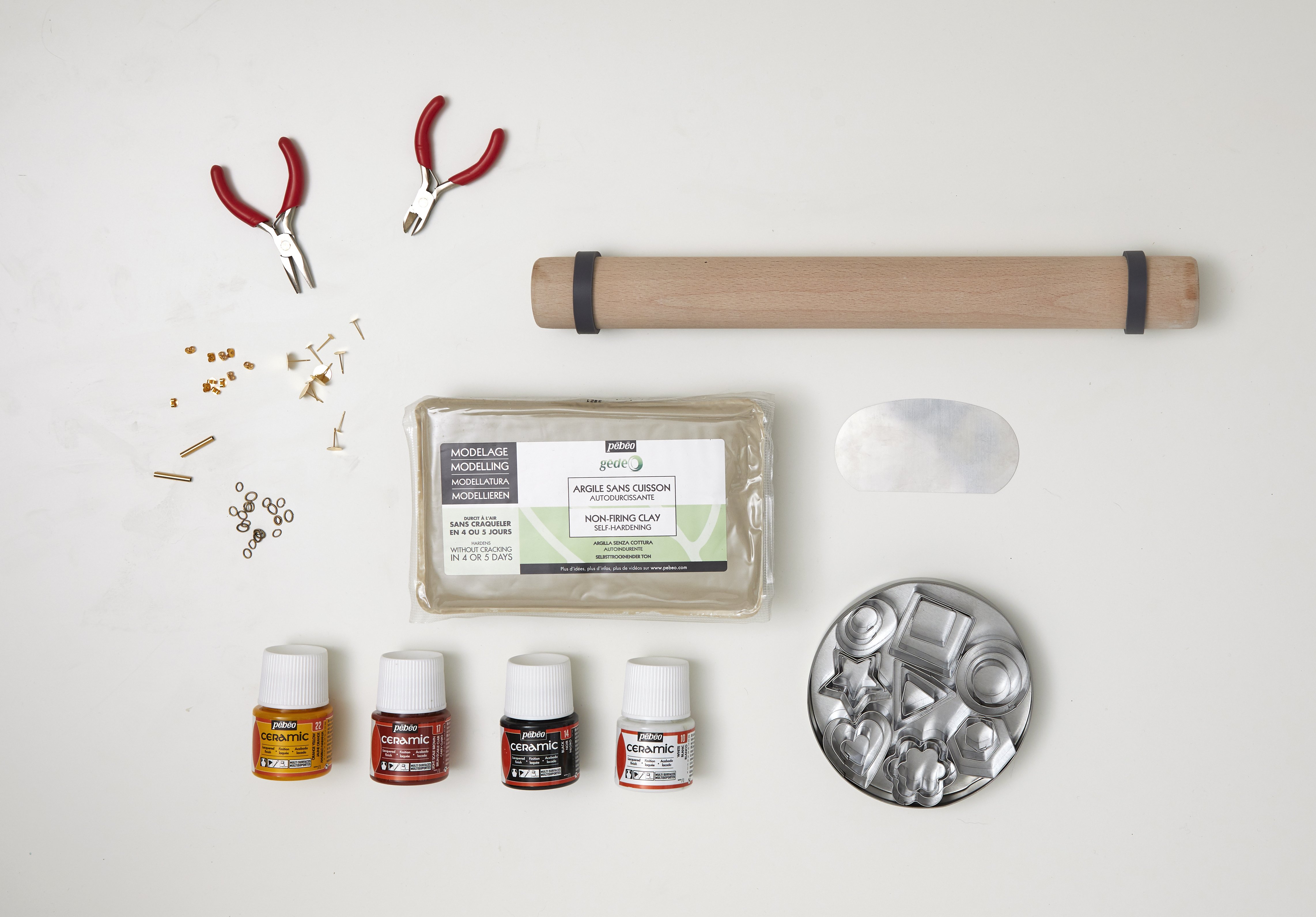 Matériels :
White non-firing clay
Black ceramic paint
White ceramic paint
Yellow orange ceramic paint
Light scale brown ceramic paint
Difficulty level:
Easy
Time to make (excluding drying time): 2 hours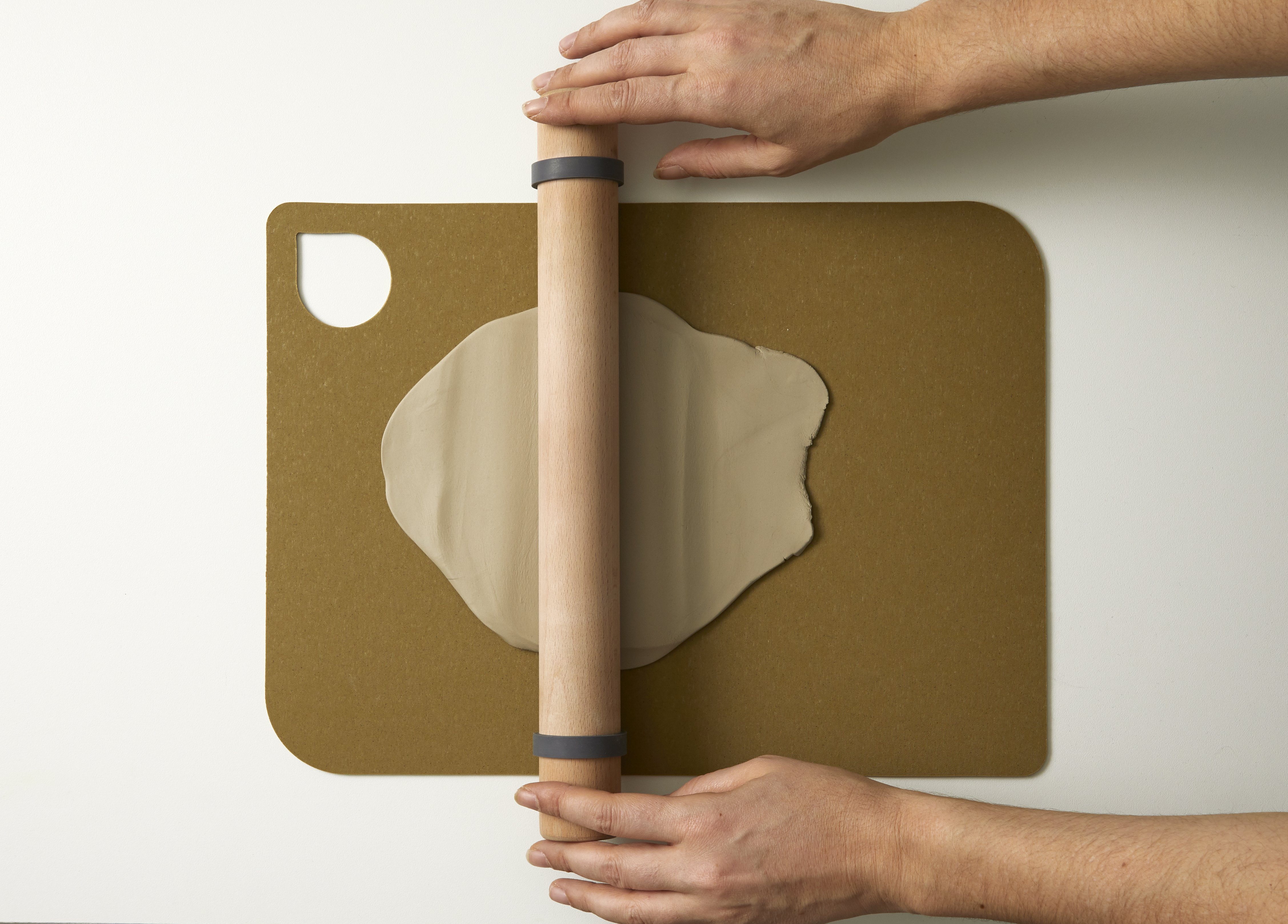 Cut out a piece of the non-firing clay and roll it out thinly with a rolling pin.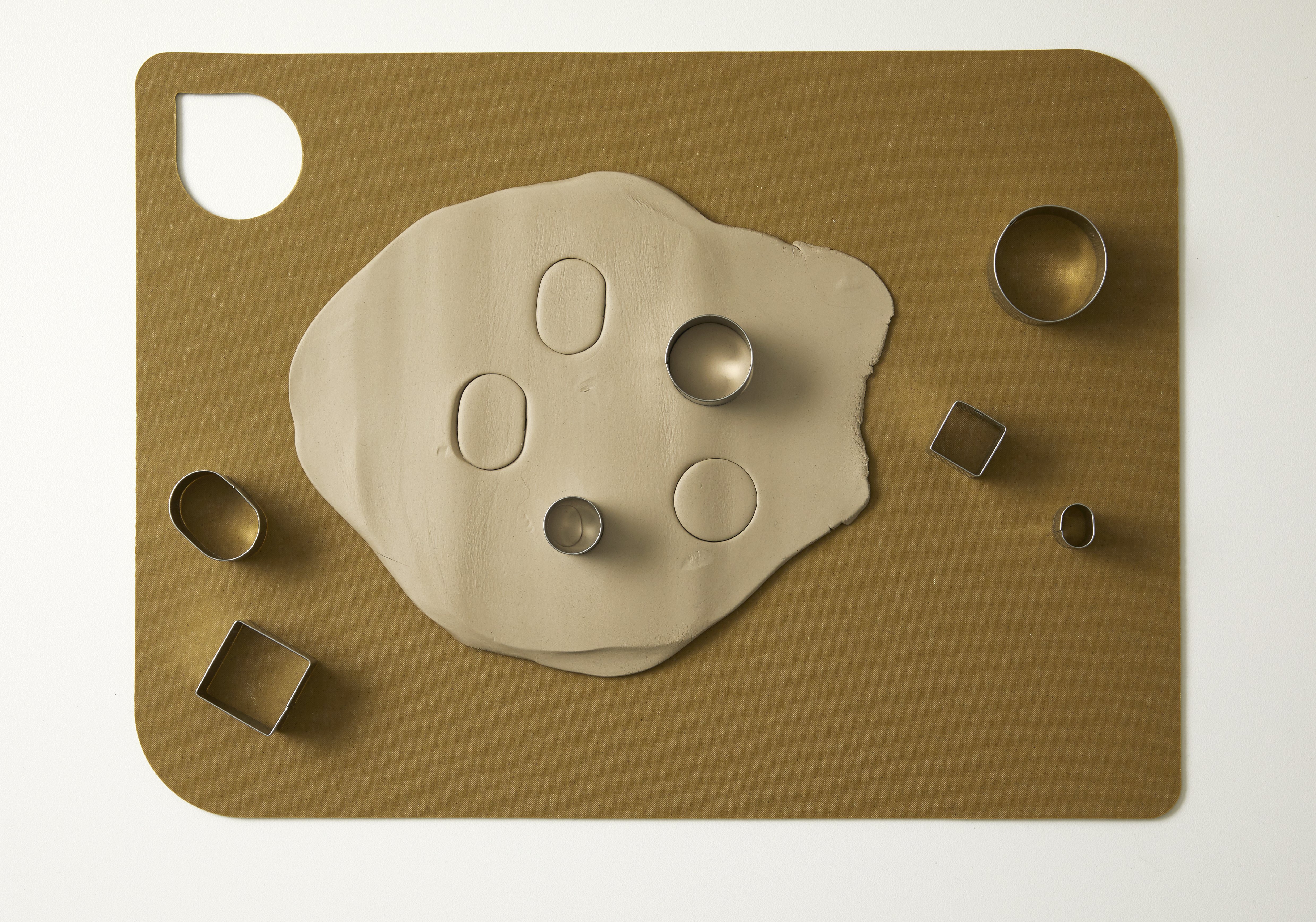 Cut out geometric shapes using cookie cutters. Create the pieces in pairs. Rework them, trimming them down if necessary.
Make small holes using a bead or a stick. These will be used to assemble the pieces with small links.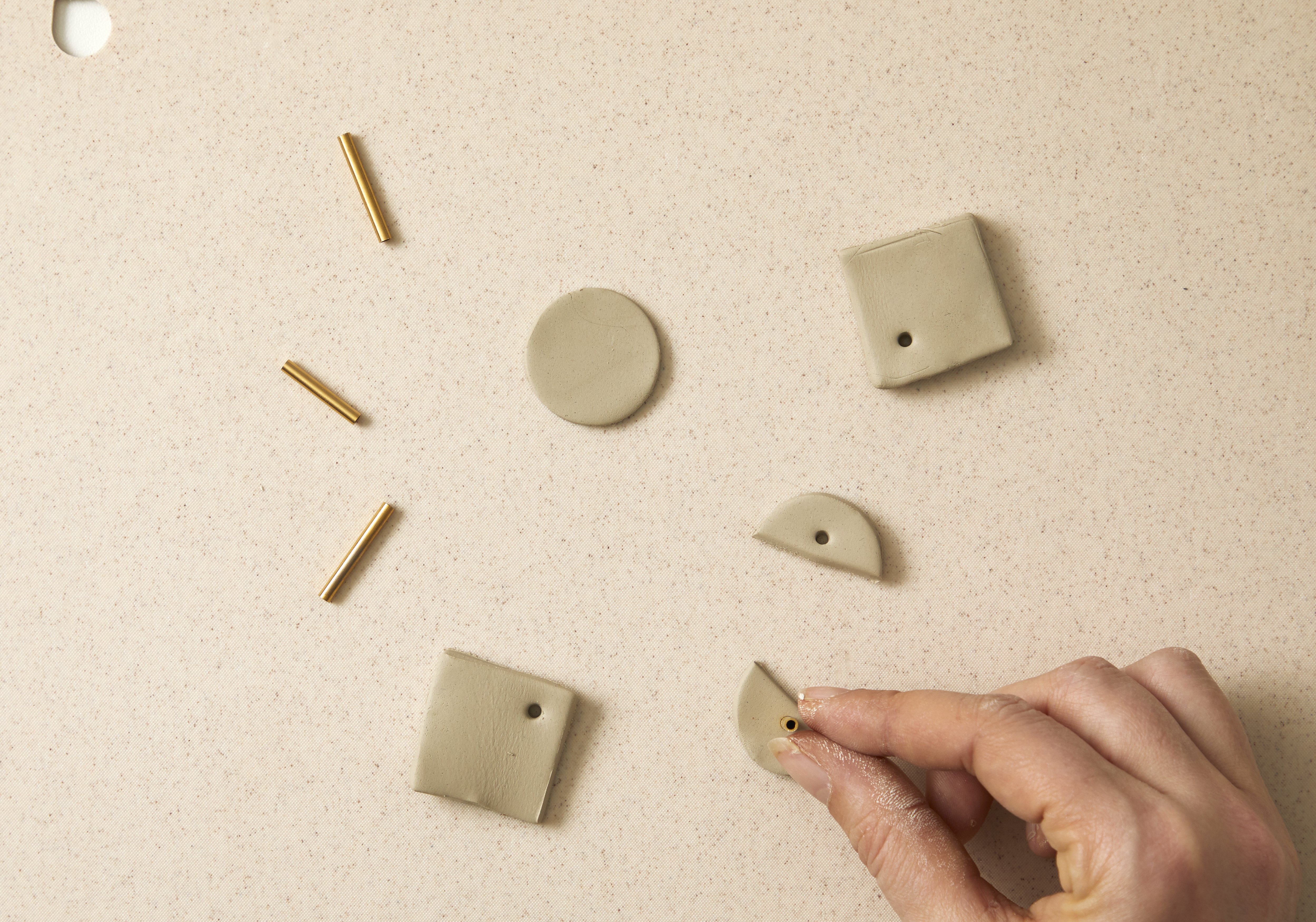 Leave to dry, preferably in a cold room as this will prevent the pieces from warping.
Paint the earrings using Ceramic paint. Start by painting the plain colours using a flat brush, then add your geometric designs: stripes, dots, shapes. Remember to respect the drying time between the coats.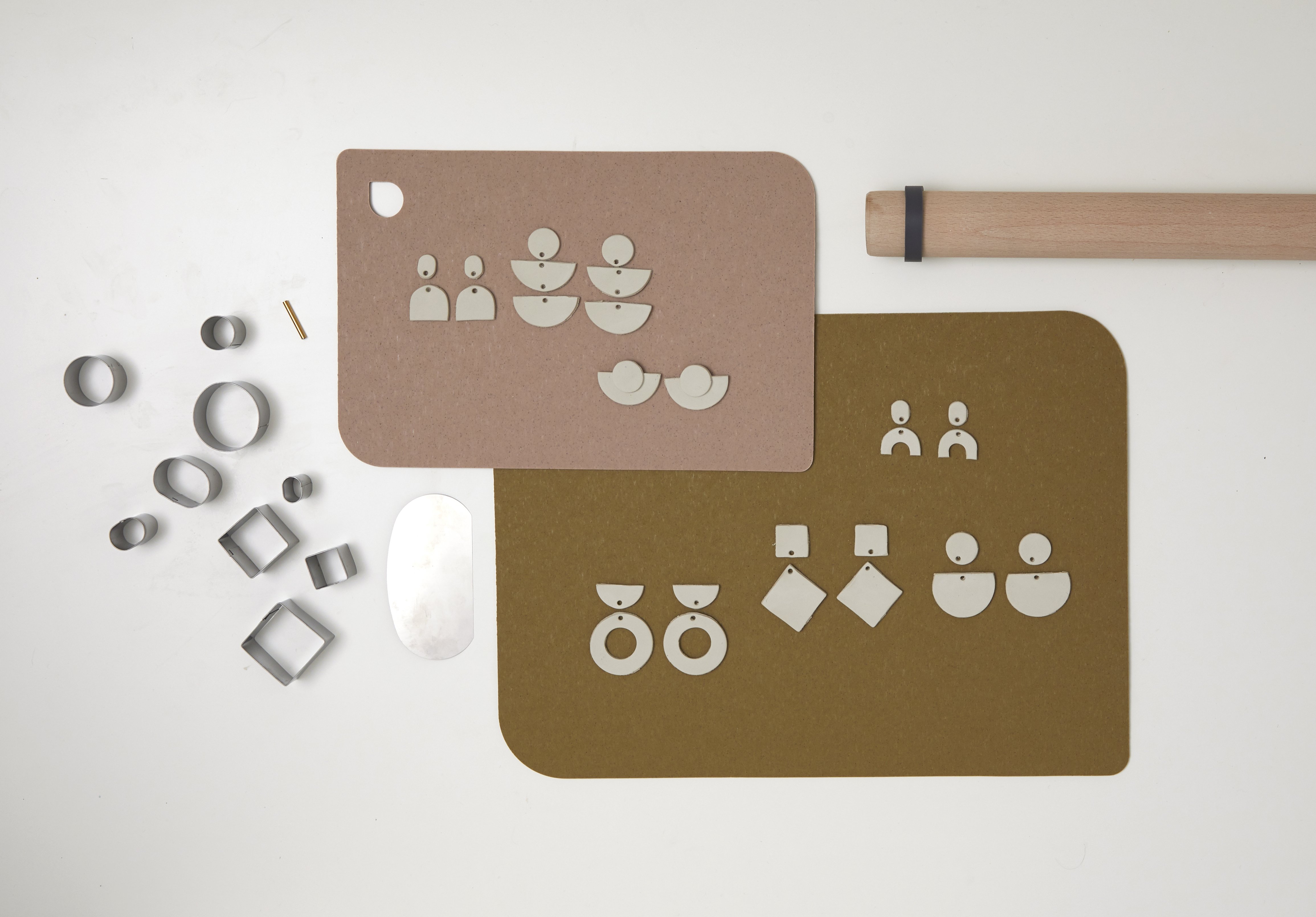 Laisser sécher dans une pièce froide de préférence, cela évitera que les morceaux gondolent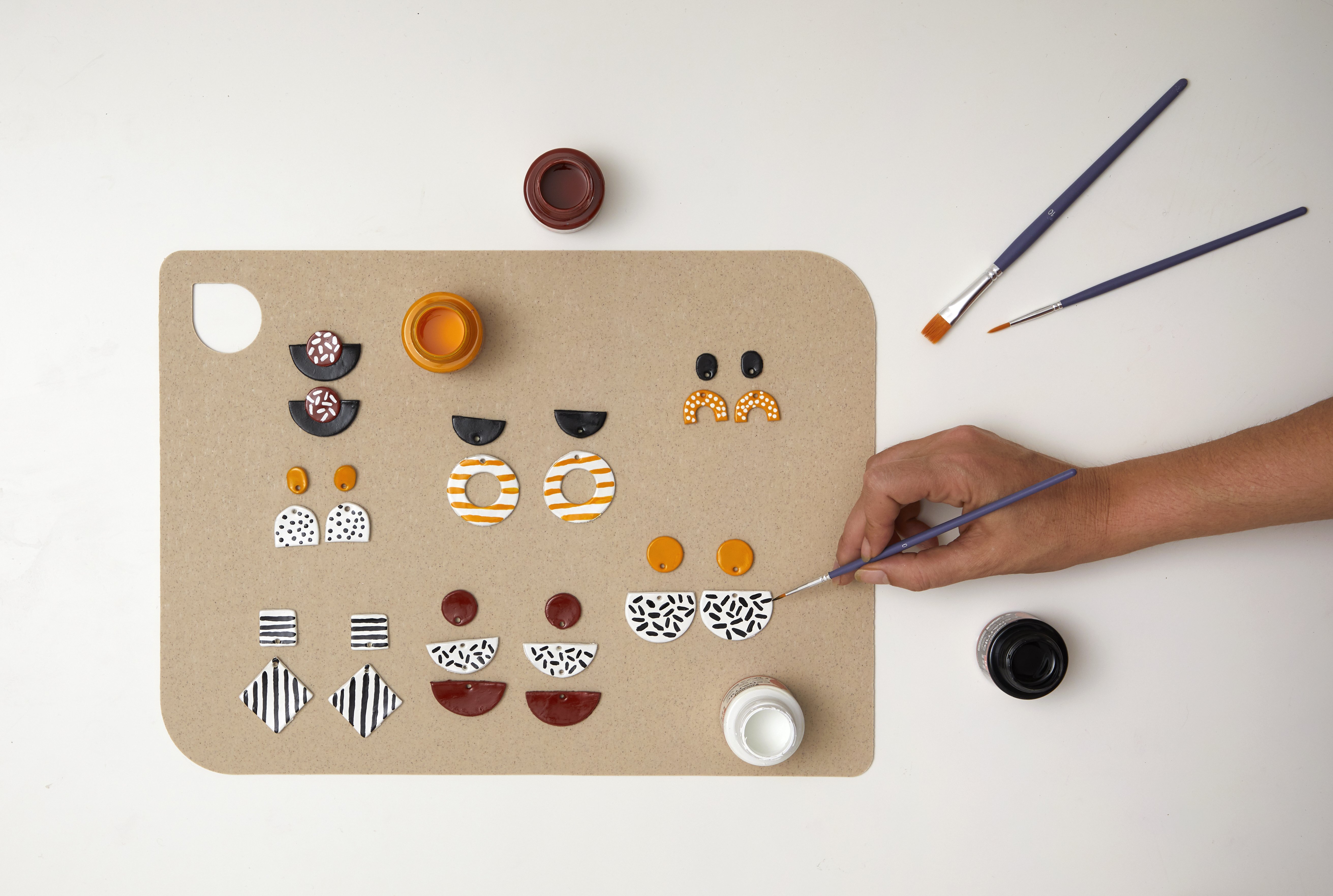 Peindre les boucles d'oreilles avec de la peinture Ceramic.
Commencer par des aplats de différentes couleurs à l'aide d'un pinceau plat, puis d'en un second temps dessiner des motifs géométriques : lignes, points, traits… Bien respecter les temps de séchage entre les différentes couches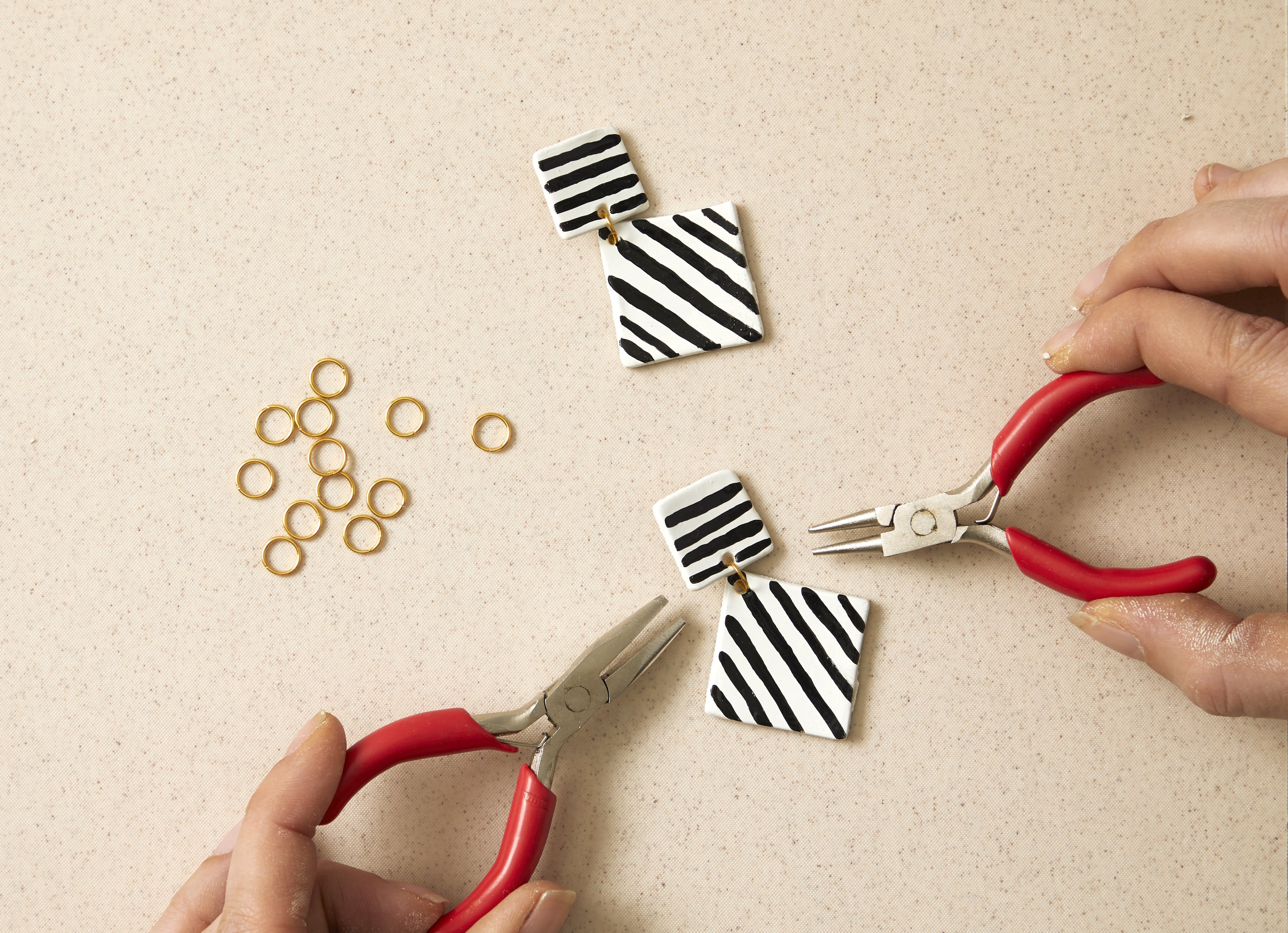 Assemble the different pieces using small metal links and pliers.

Glue the hook of the earrings on using strong glue.