Painted pumpkins
03/10/2022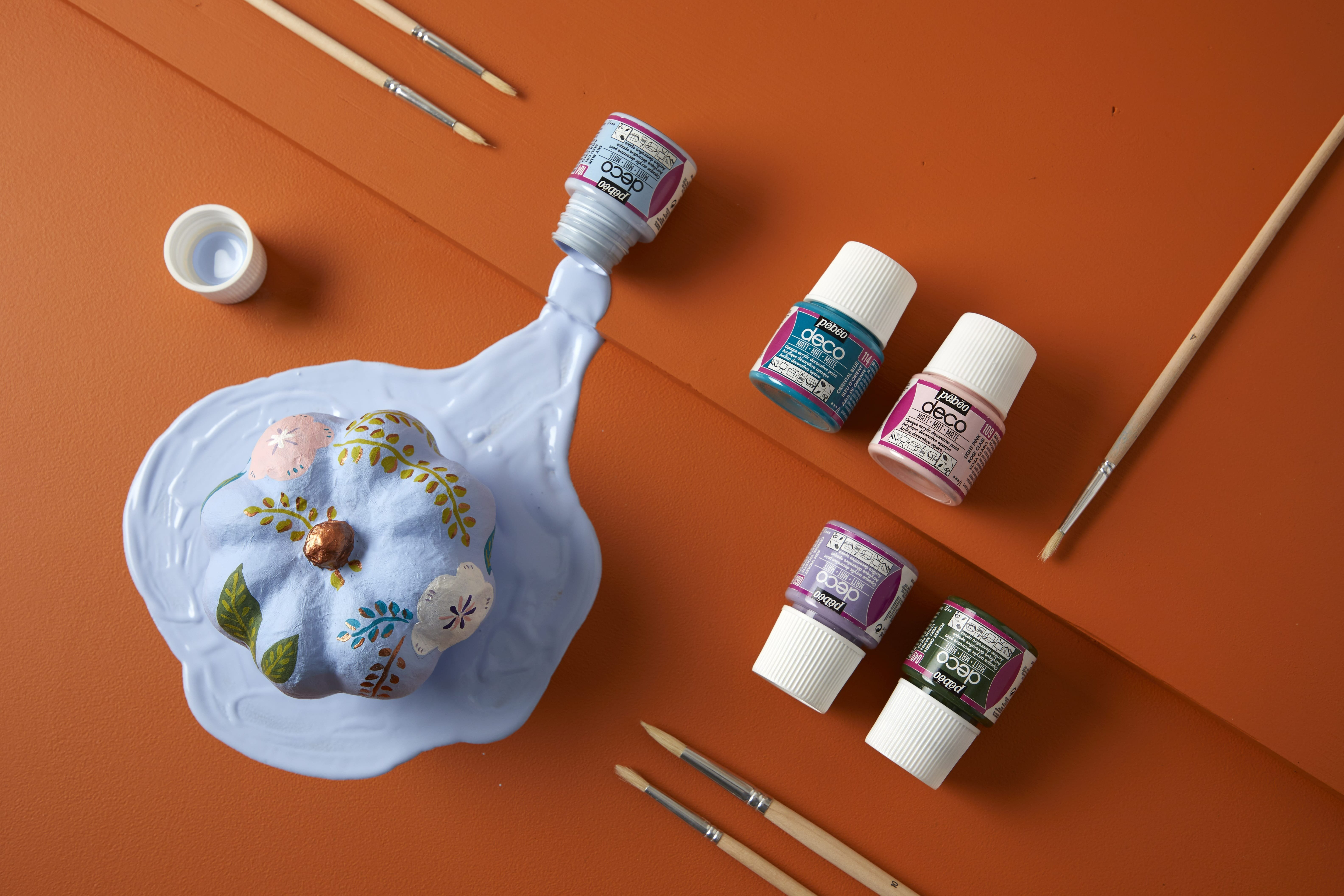 You can even paint gourds such as pumpkins using Deco Mat, making them a beautiful decorative object.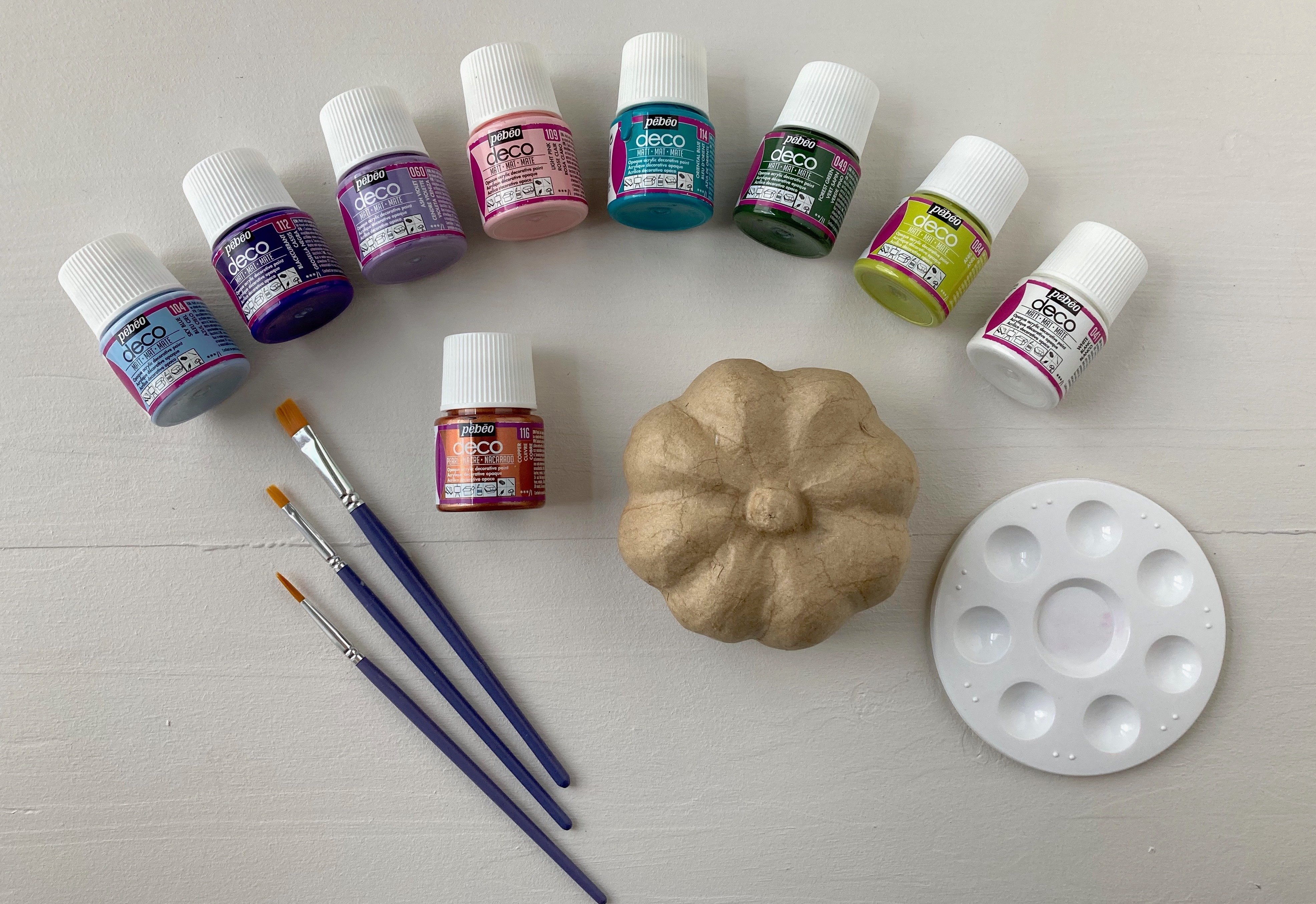 Materials :
Deco Mat colour Sky Blue 104 / Light Pink 109 / Ash Violet 060 / White 041 / Blackcurrant 112 / Anis 084 / Forest Green 049 / Oriental Blue 114

Copper coloured pearlescent Déco 116

Flat brush + fine pointed brushes

A cardboard pumpkin

A palette (or a plate)
Difficulty level
Easy

Time to make: 3 hours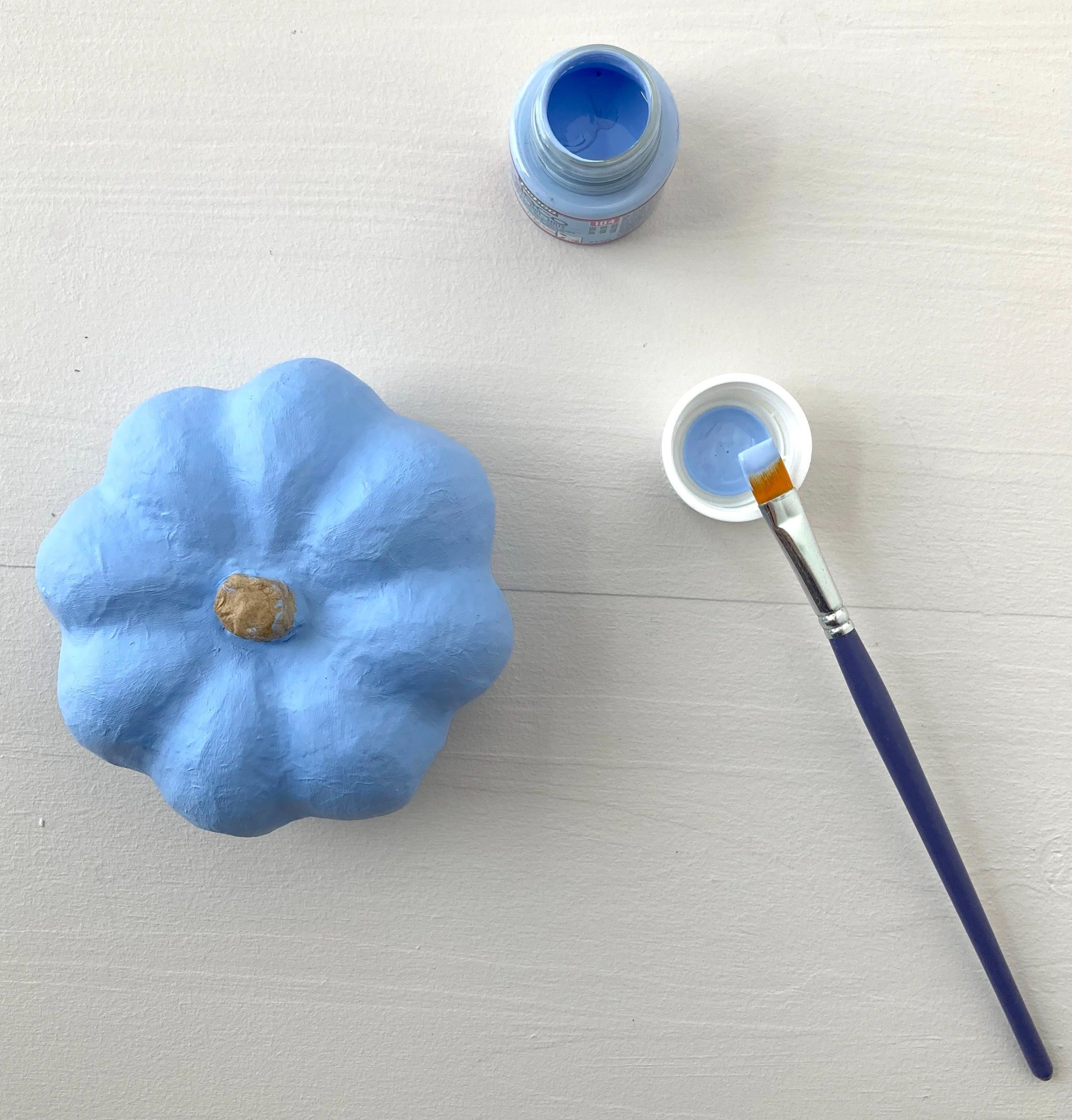 Paint the pumpkin Sky Blue in two coats, letting it dry between each coat.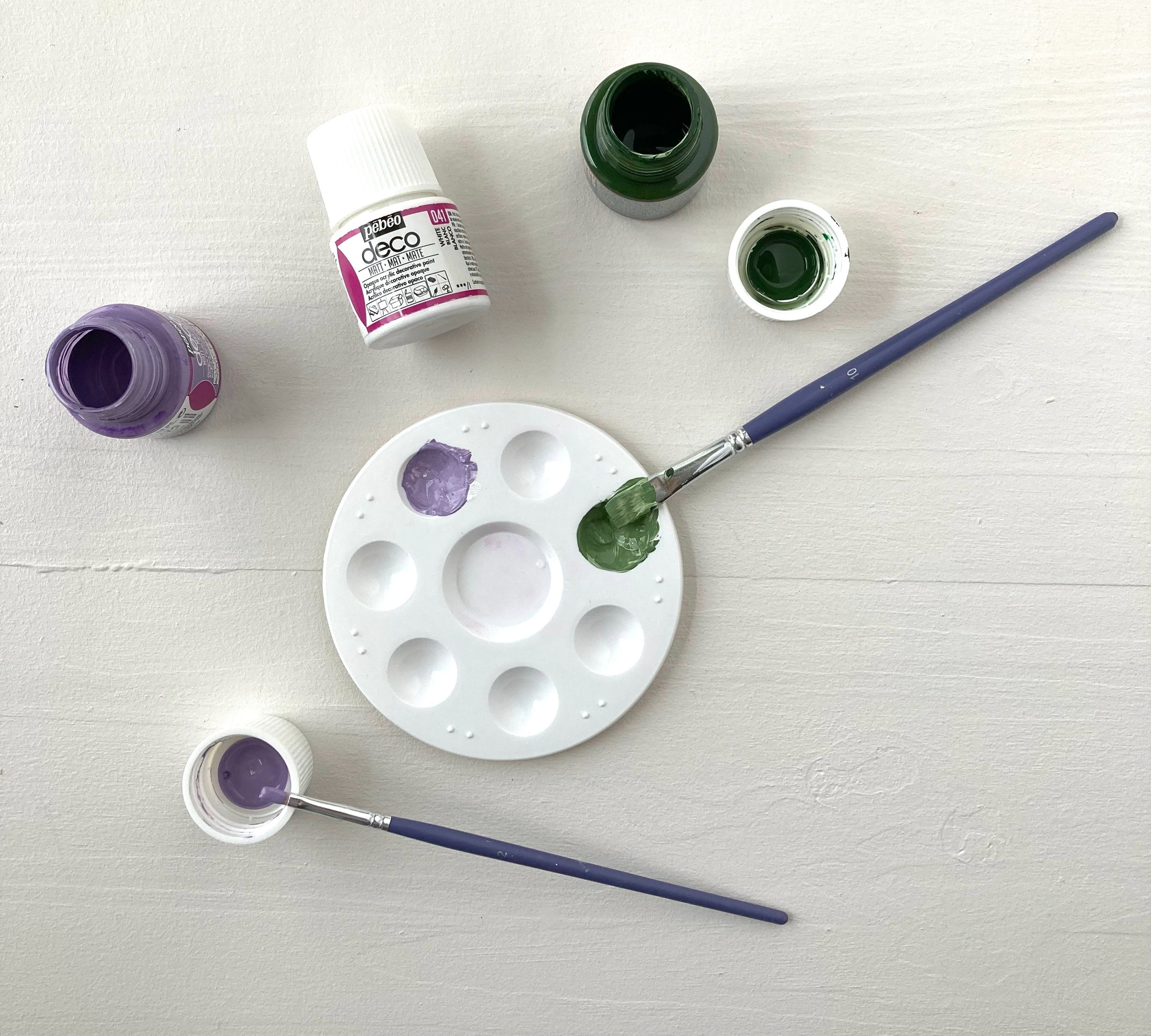 On the palette, prepare the following colour mixes:
Ash Violet to lighten with a touch of White
Khaki green by mixing half Forest Green / half White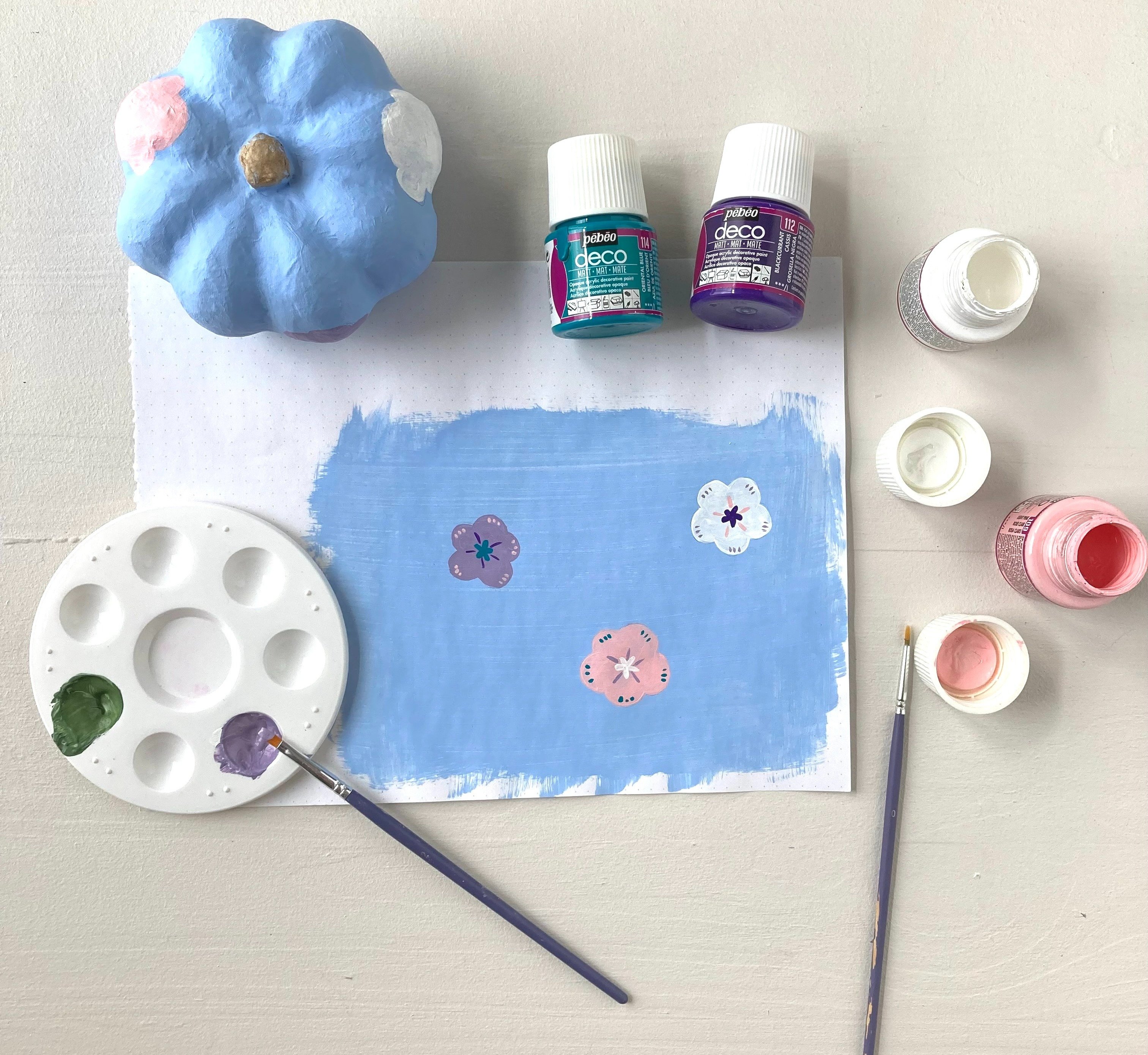 Using the template as a guide, paint flowers in Light Pink, White and light Ash Violet.
Then draw the hearts of the flowers and little details on the petals in contrasting colours.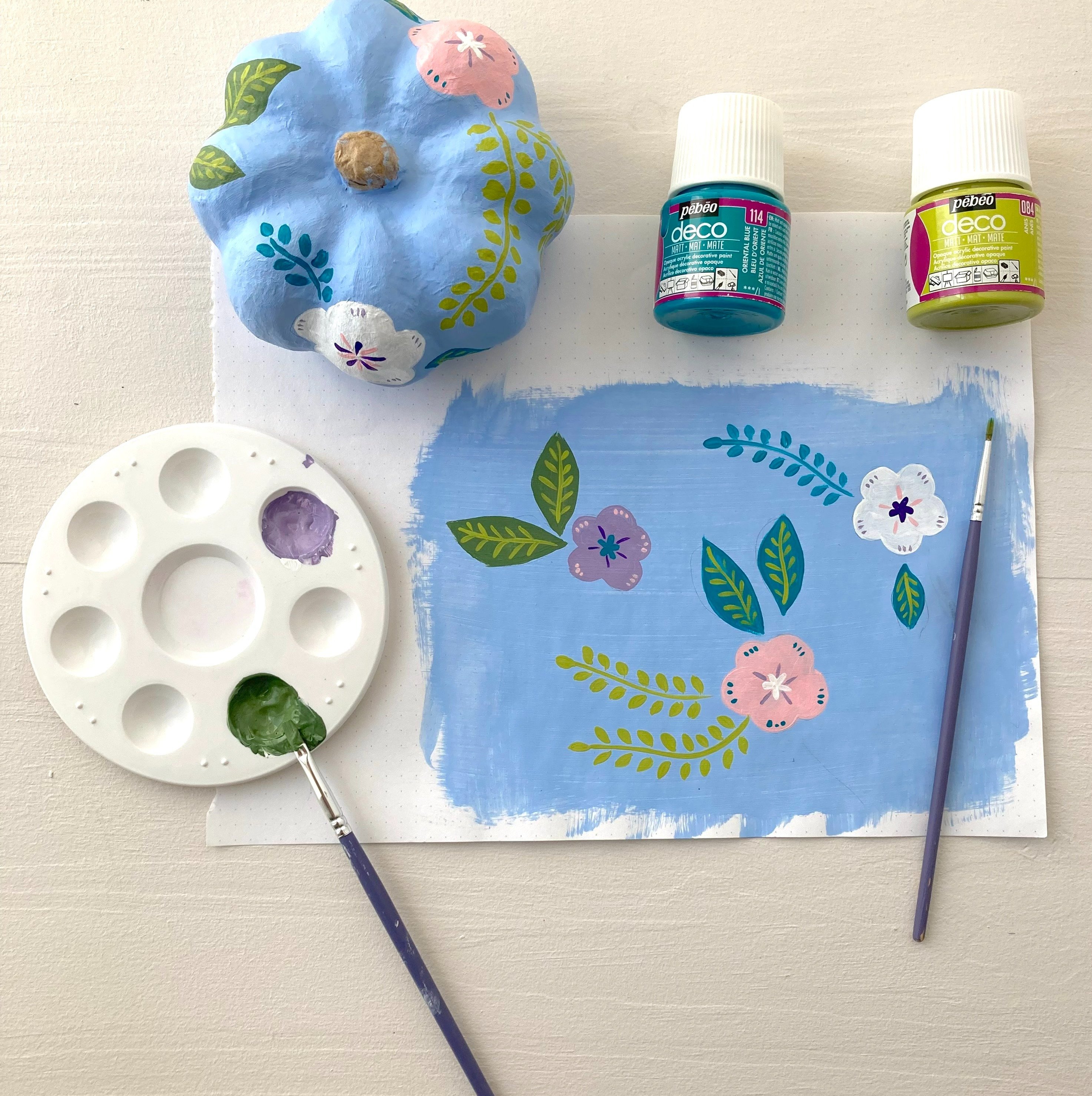 Using the colours Oriental Blue, Anis and the khaki mix, draw leaves and twisting branches.

Leave to dry and then add details of veins with contrasting colours.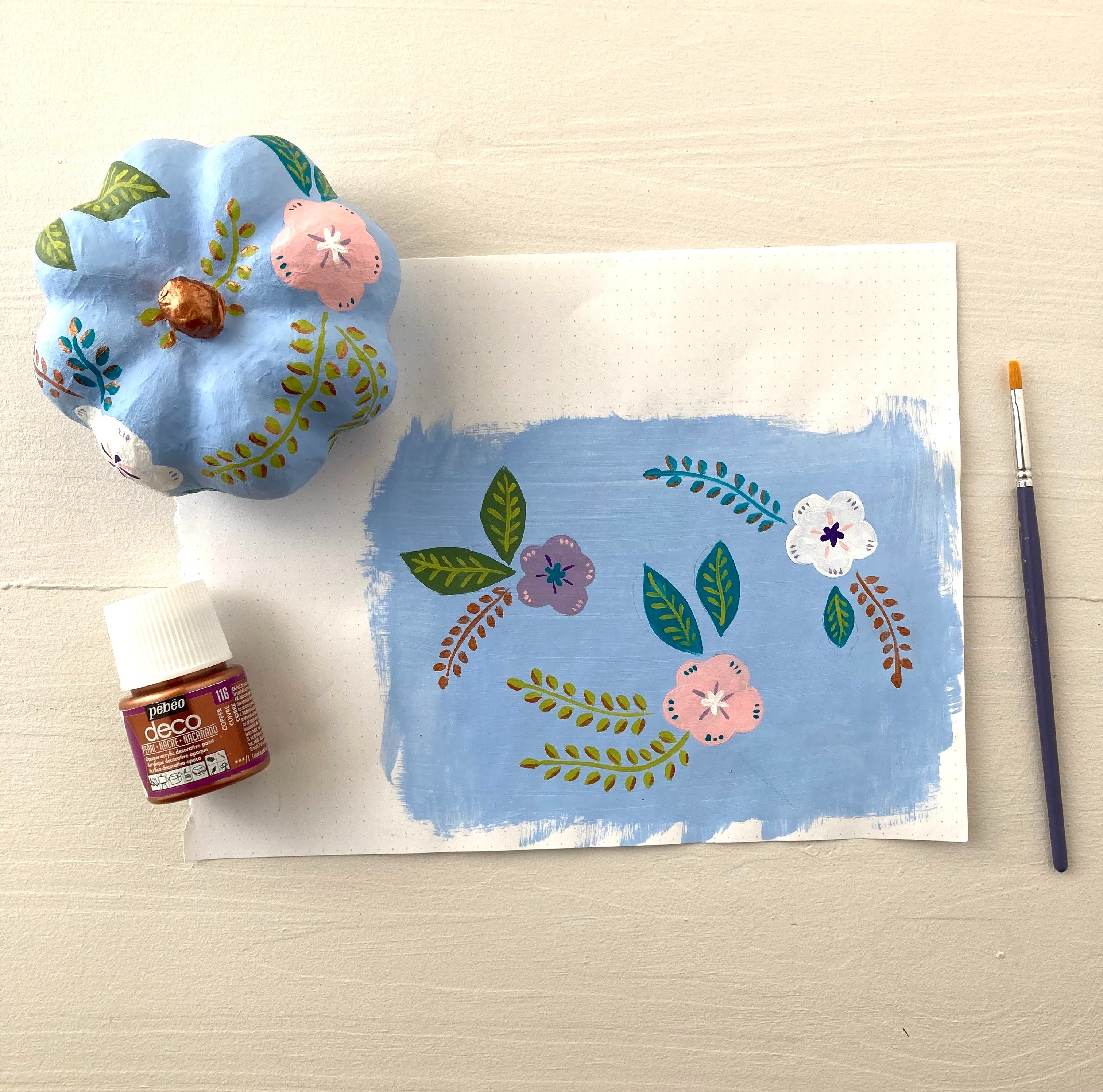 With the Pearlescent Copper colour, paint the stem, and add a few small leaves to the base of the stem. Then add small touches of copper to the leaves.
Leave to dry.