Watercolour ink - Colorex
Hover over the image to zoom in
Watercolour ink - Colorex
Detailed Description
Product description
Dye-based transparent watercolour ink. Extremely bright colours, velvety finish and perfectly uniform solid tints. The colours can be mixed together, and can be applied pure or diluted. Ideal for illustrating with watercolours, comics, manga, calligraphy, design and art journaling. Application: brush, watercolour brush pen, airbrush, quill, in combination and as a refill for Colorex Markers.
Properties
Based : Eau
Format : 1 L
colour : CYAN
Pigment : CAB9
Product EAN : 3167864172223
Instructions
Colorex ink in a bottle can be used pure or diluted with different tools: brush, watercolour brush pen, airbrush, quill and as a refill for Colorex Markers.
For airbrush use, the colours can be used without prior dilution except for the metallics: rich gold, pale gold and silver which are very concentrated, it is therefore advisable to dilute them in a minimum proportion of 50% colorex/50% water for a more homogeneous result.
The Colorex range can be applied to different surfaces: ideally on watercolour paper, other types of paper, bristol paper, cardboard, ...
To preserve the intensity of the colours, protect your drawings with the Pébéo anti-UV varnish specially recommended for the Colorex range.
The Colorex markers can be refilled directly with the pipette of the 45ml Colorex bottles (patent pending no. FR21/12005):

1. Take a dropper of Colorex ink
2. Directly fill the dropper in the marker through the black valve. Full load = 5 droppers. If necessary, wipe away any excess ink around the valve. Wait a few minutes for it to soak in
3. The marker is ready to use
4. After use, replace the cap tightly to prevent the nib from drying out, and store the marker horizontally
The Colorex marker can be refilled with the 56 colours of the Colorex color chart. White and rich gold, pale gold and silver metallic colours are not compatible due to their pigment composition.
To prolong the use of Colorex markers, you can change the nib using the bag of refill nibs available.
1. Remove the used tip using the tool's pliers
2. Place the new tip into the tool's cavity
3. Push the tip into the marker until the tool stops
Legal Information
Other Regulatory Indications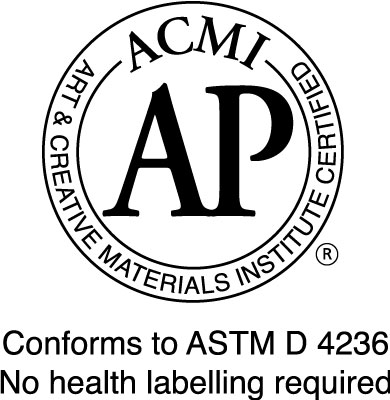 Original Manufacturer Marking
Packaging Processing