MULTICOLOURED CANDLES
16/03/2022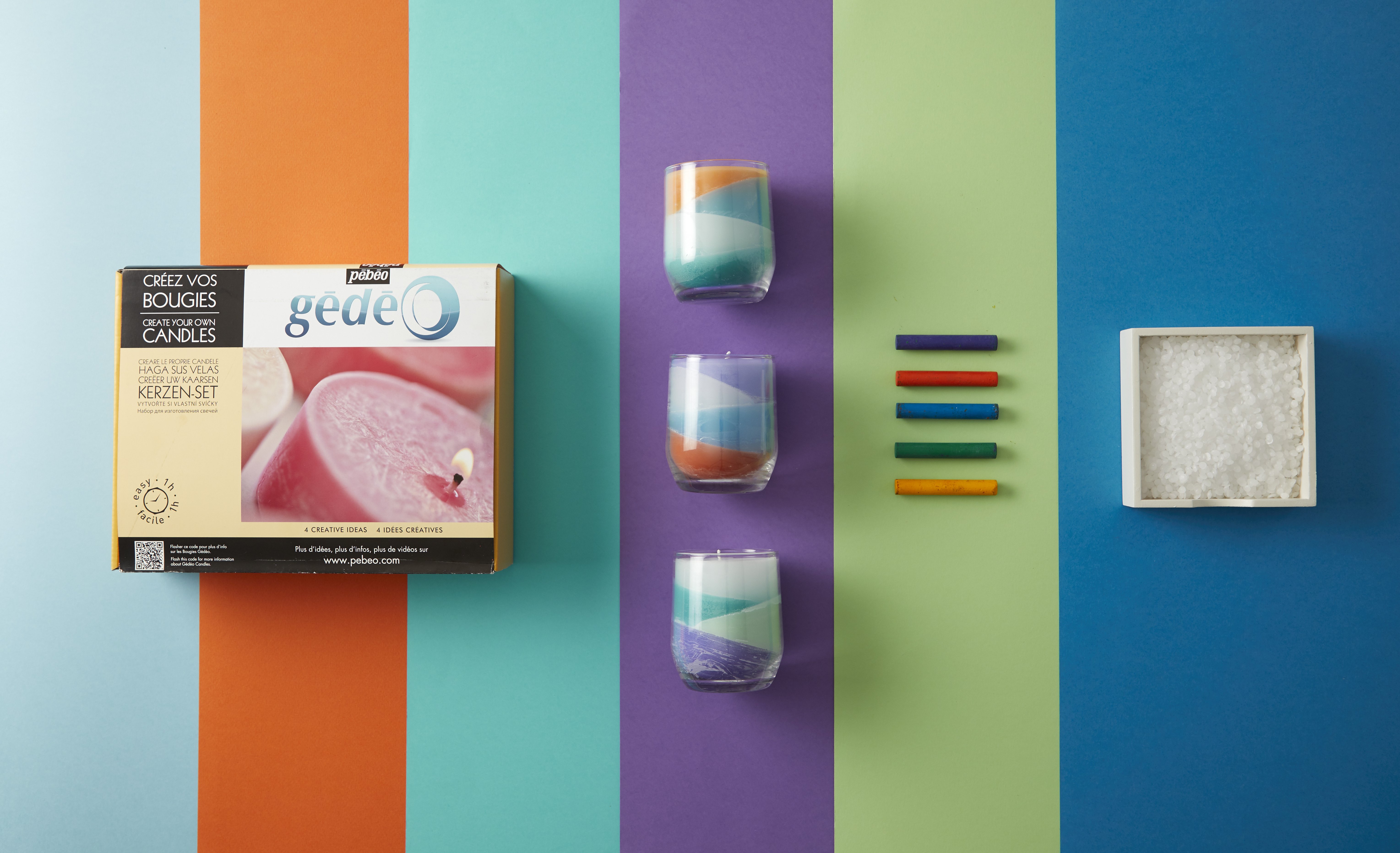 " Use our kit to create your own candles, alternating colours and shapes."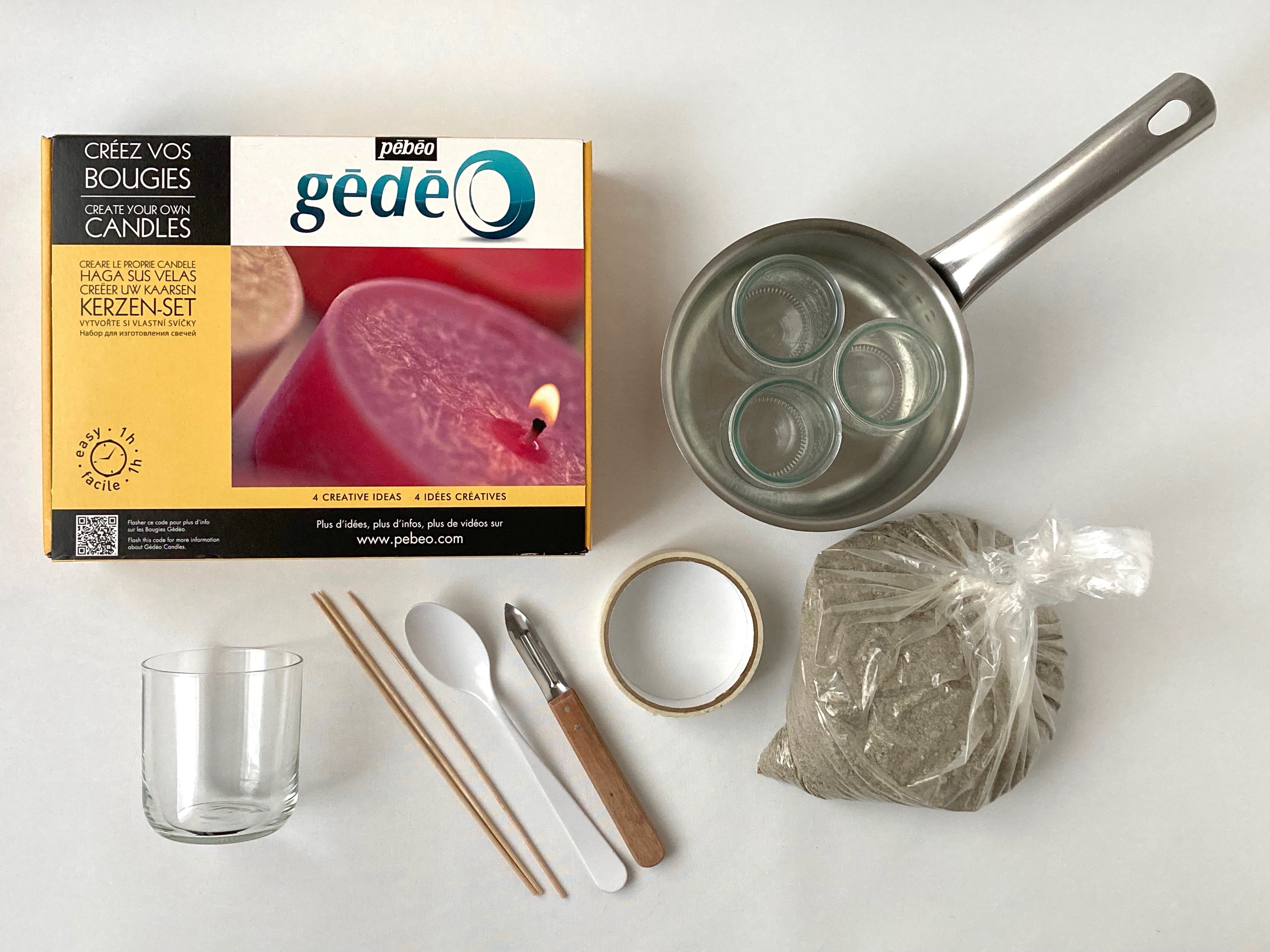 Materials:
A glass in which to make the candle A saucepan
Small glass jars (one per colour)
Sticks for mixing the wax
A knife
A thin stick and Scotch tape
A bag filled with sand (to use as a wedge)
Difficulty level :
Easy


Time to make: 2 hours + time for the wax to cool completely (overnight)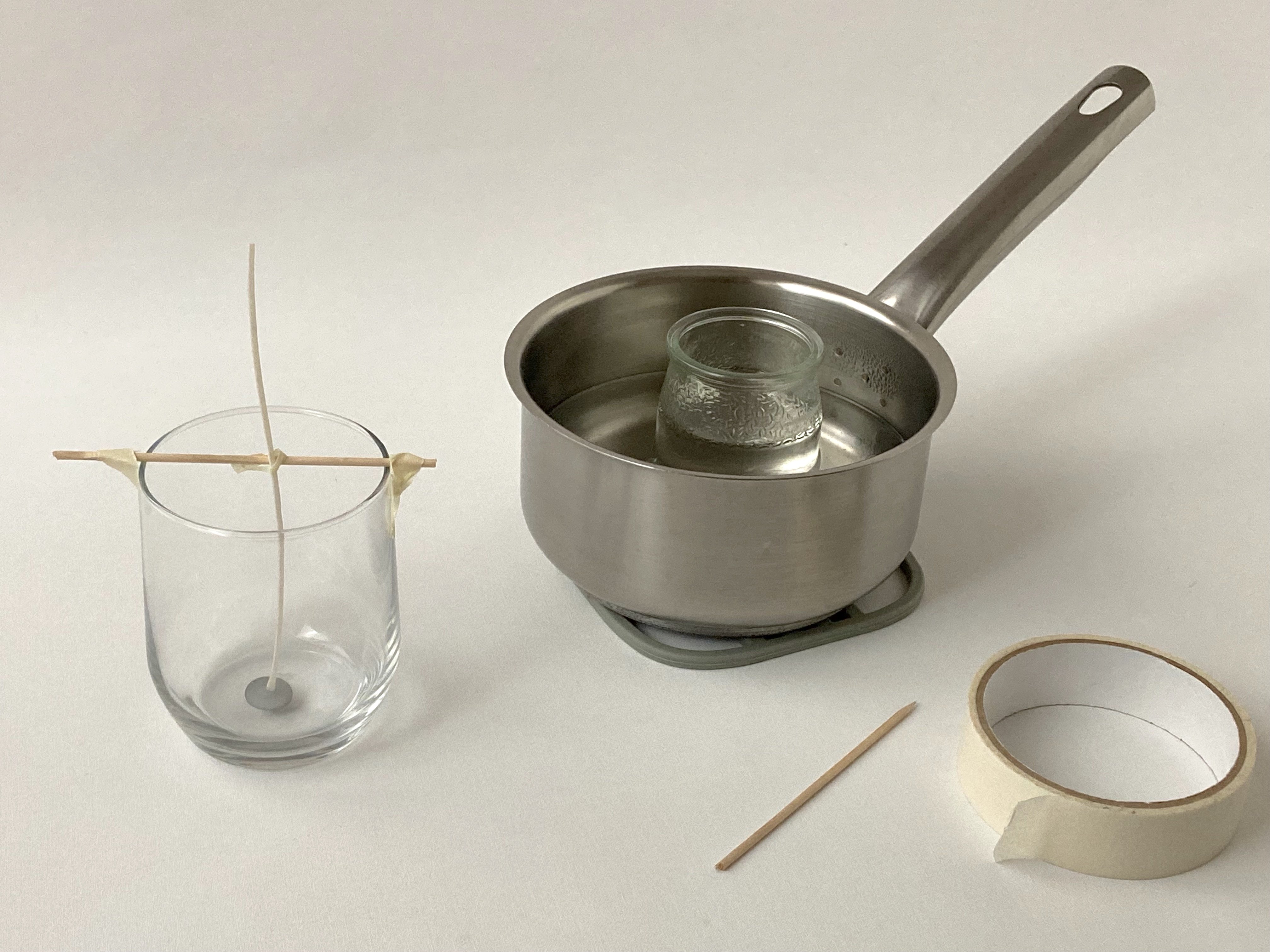 Melt a little wax inside a beaker in a bain-marie.
Secure the thin stick in place horizontally across the glass using the Scotch tape.
Dip the wick's metallic support into the melted wax then stick it to the bottom of the glass in the centre.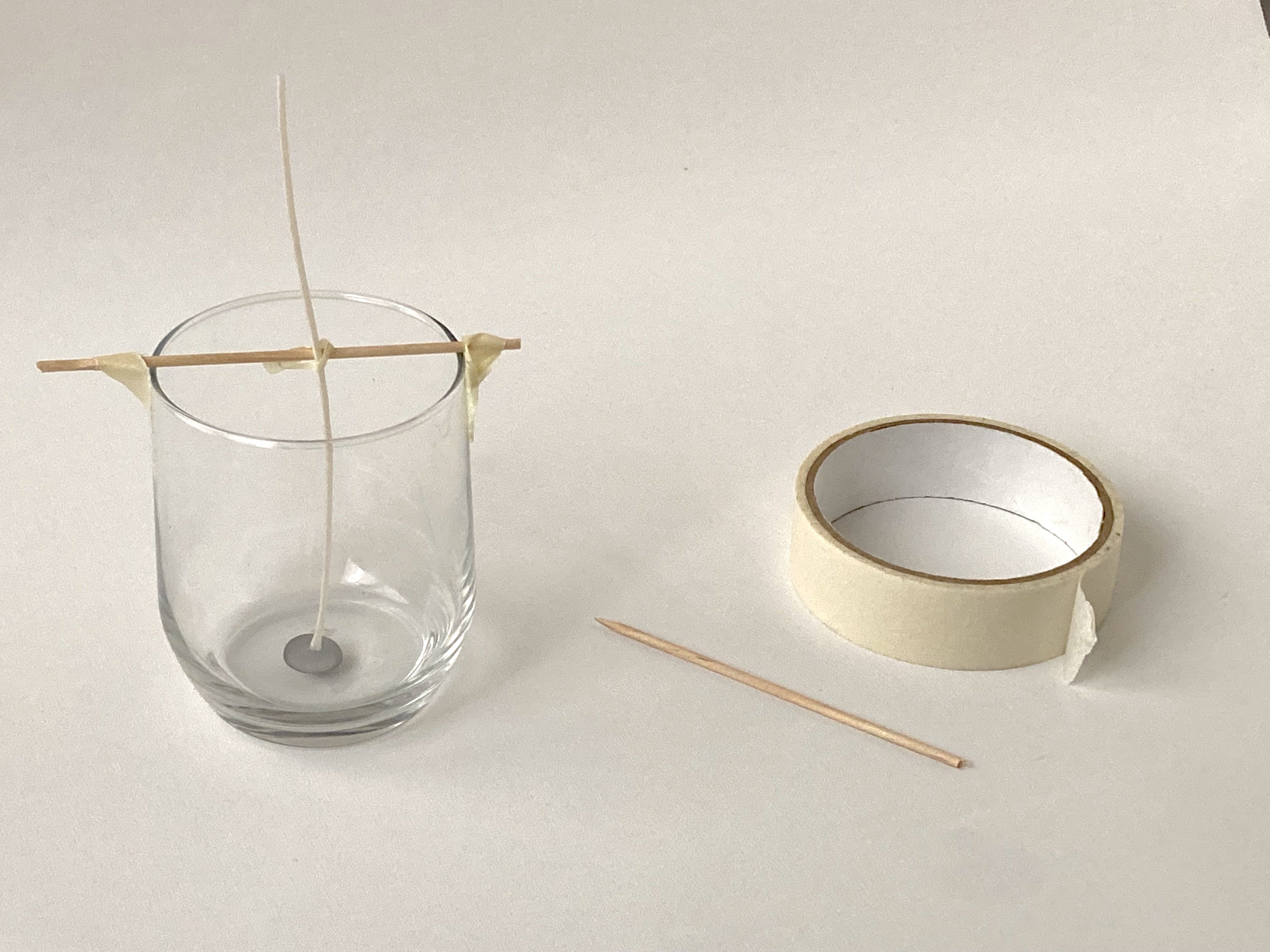 Let the wax set then secure the wick so that it is taut and well centred, securing it to the stick with some Scotch.
This way, the wick will remain in place while you are creating.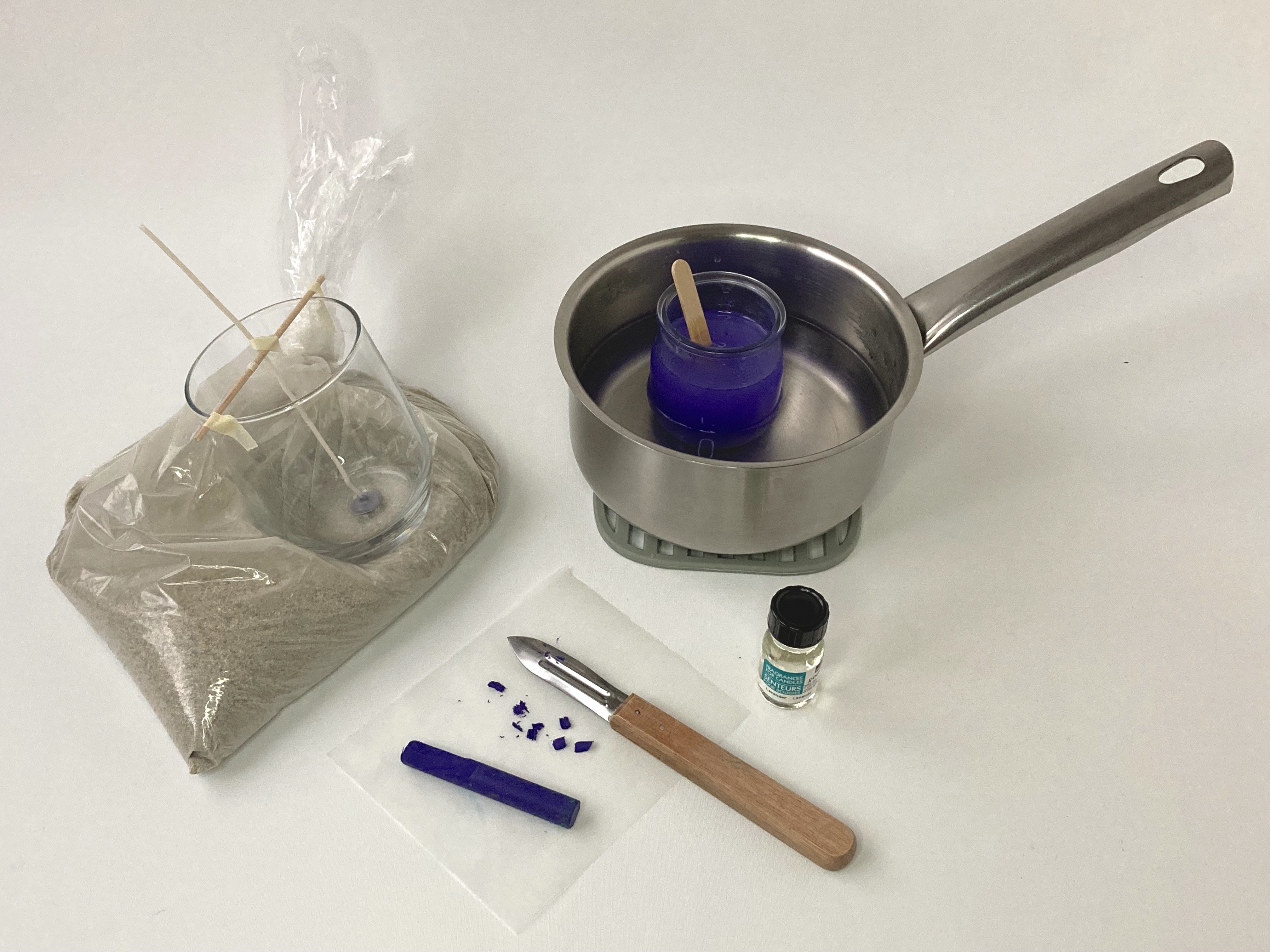 With the knife, scrape small chunks off the dye stick and add the shavings to the beaker of melted wax.

The wax thins out as it cools, and it will set faster when you use more of the dye.

Mix thoroughly with a stick to evenly distribute the colour.

Add two drops of essential oil and mix again.

Wedge the glass at an angle, propping it up against the sandbag: the angle will give shape to the first colour layer of wax.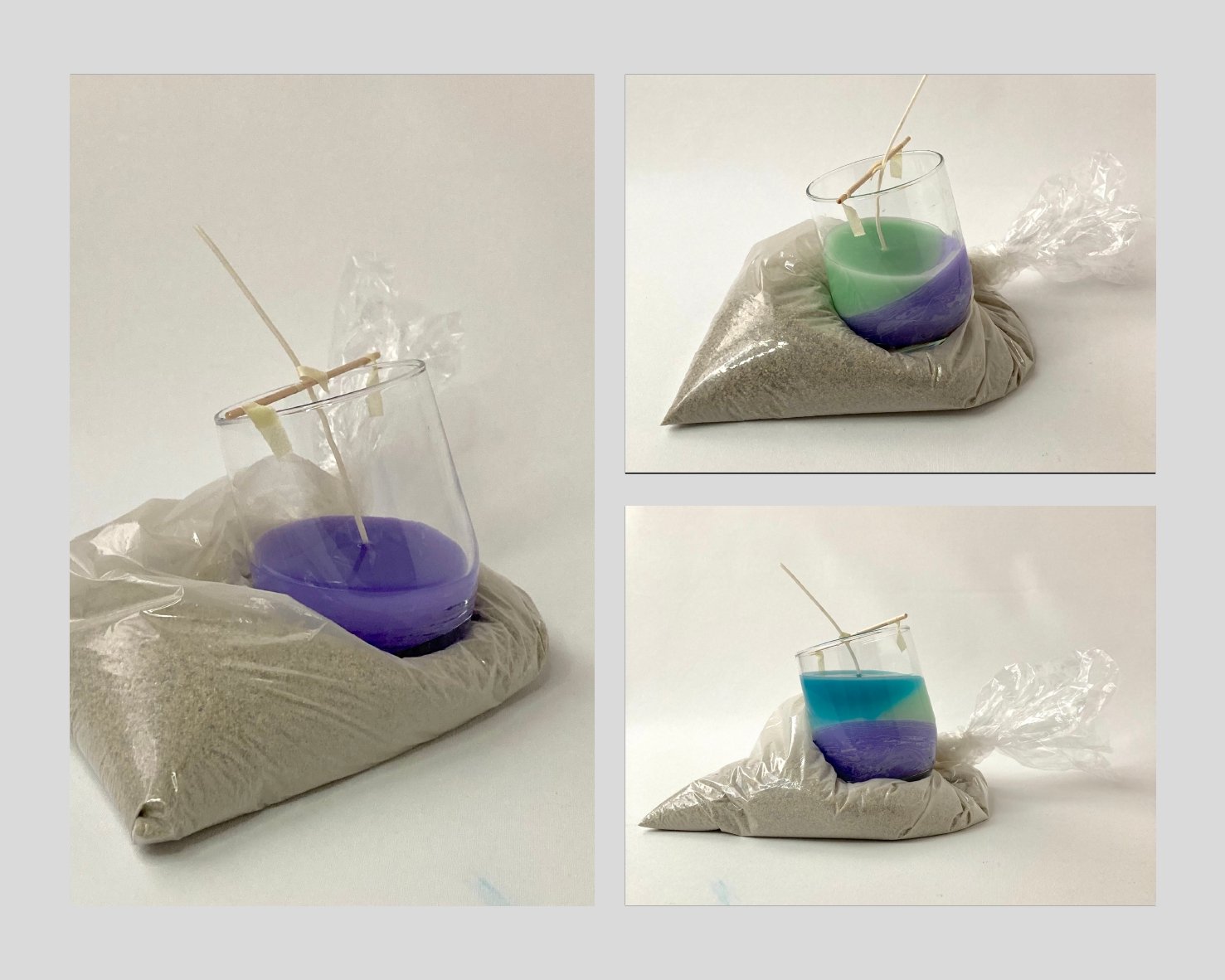 Pour the wax and leave it to set for about 20 minutes.
When the wax has set but is still flexible, prepare the second wax colour in the same way as before.

Change the angle of the glass and pour the next layer of wax.

Then, change the angle again and do the same with your third colour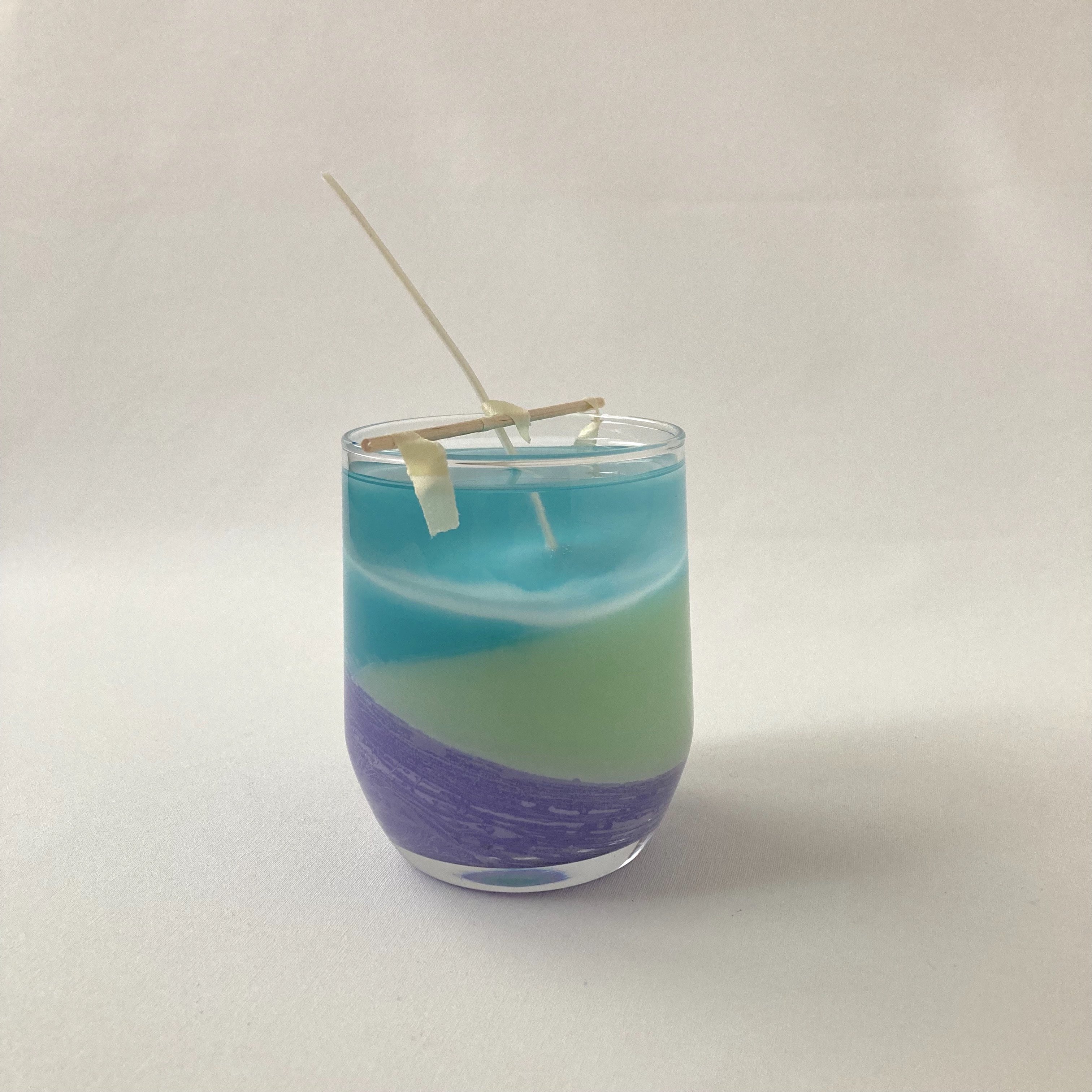 For the final wax colour, straighten the glass so that you can fill it up evenly to 1 cm from the top.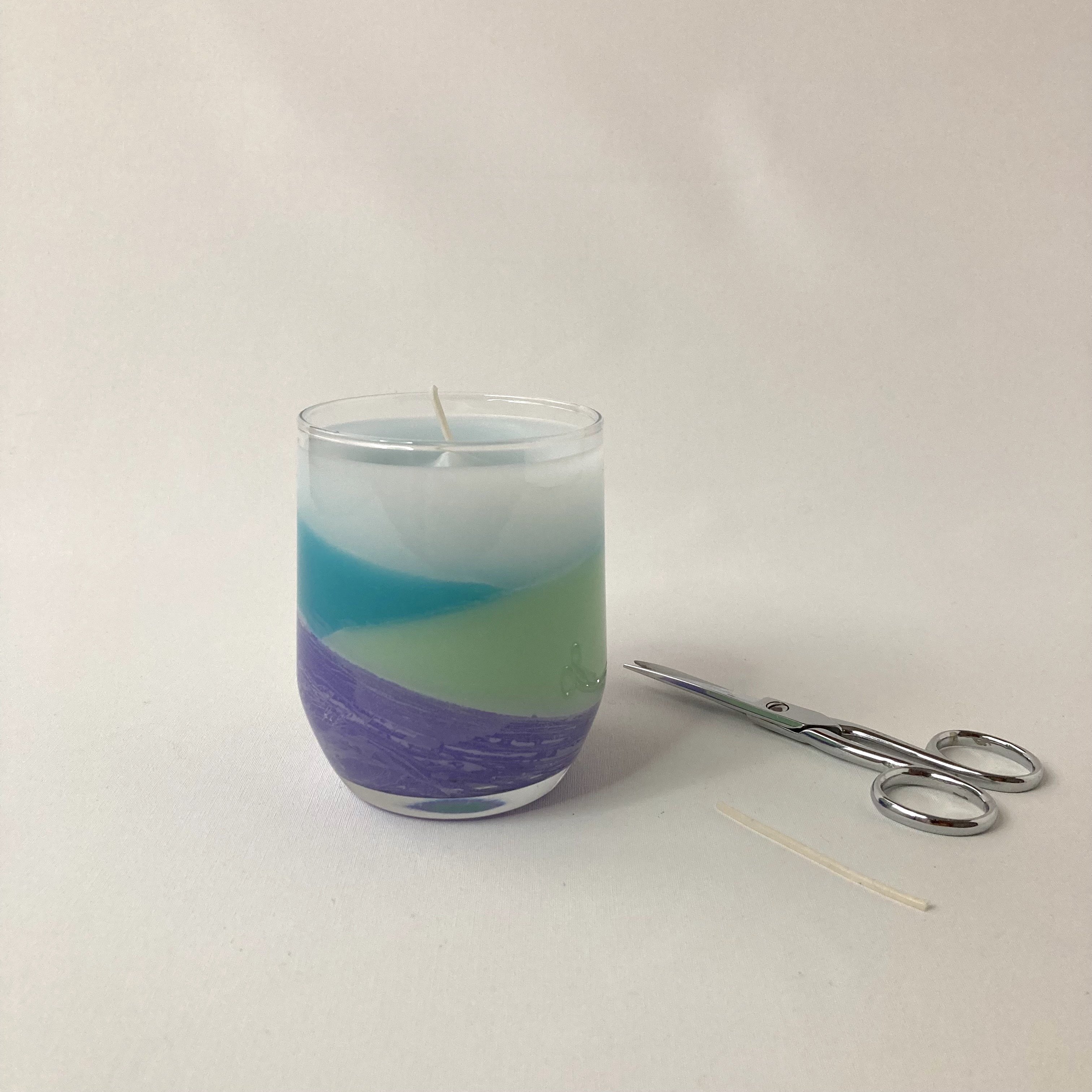 Leave it to set and cool completely overnight. Cut the tip of wick down to 1 cm before lighting it.