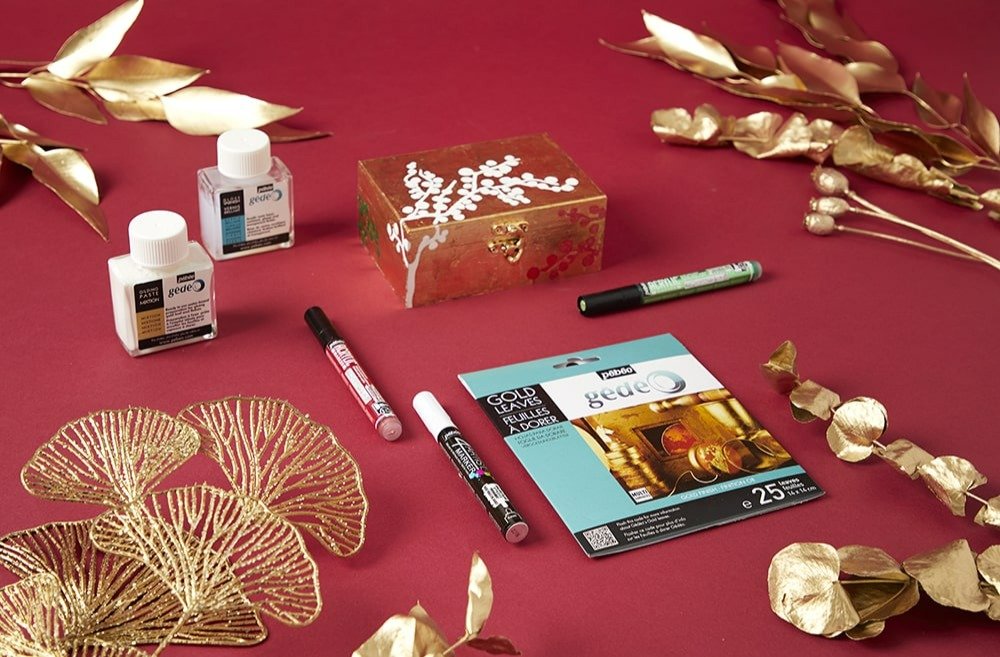 Make this pretty, personalised jewellery box and learn how to decorate using gold leaf and Pébéo markers.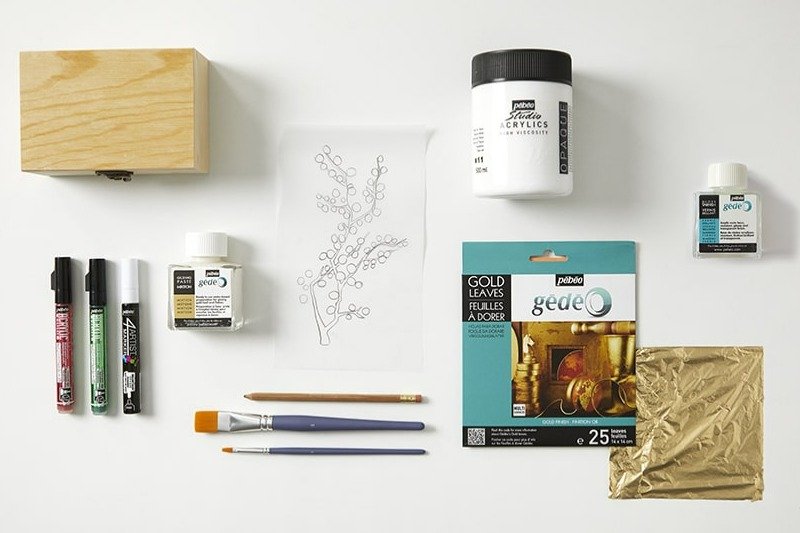 Materials:
Studio Acrylics opaque paints
Flat brushes
Bright white 4artist marker
Red glitter acrylic marker
Green glitter acrylic marker
Pébéo gilding leaves
Wooden pencil
Tracing paper
Difficulty Level:
Time to make (excluding drying time): 3 hours
Difficulty: average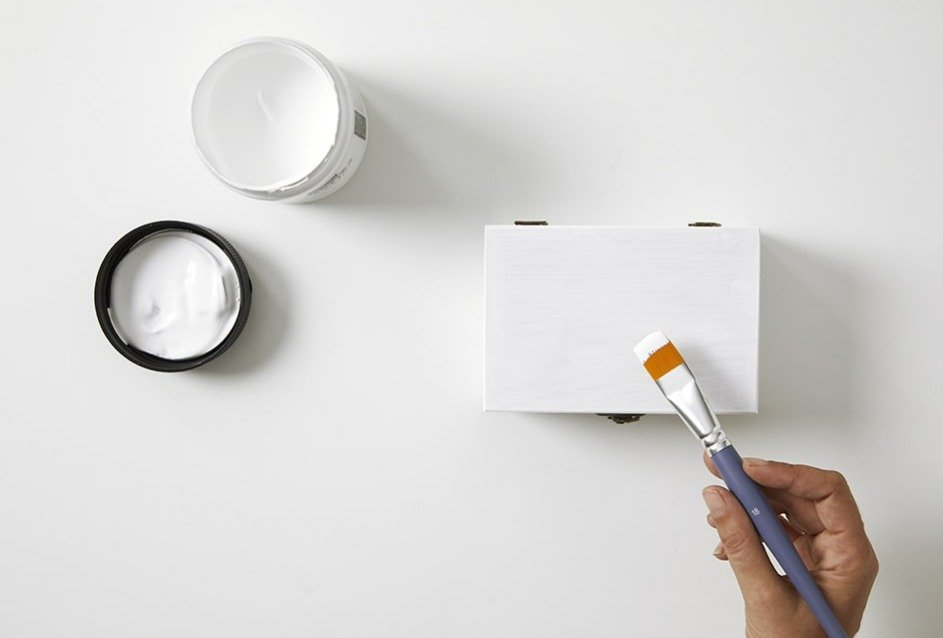 Paint the box white, using a flat brush, with opaque Studio Acrylics paint, and leave to dry for 2 hours.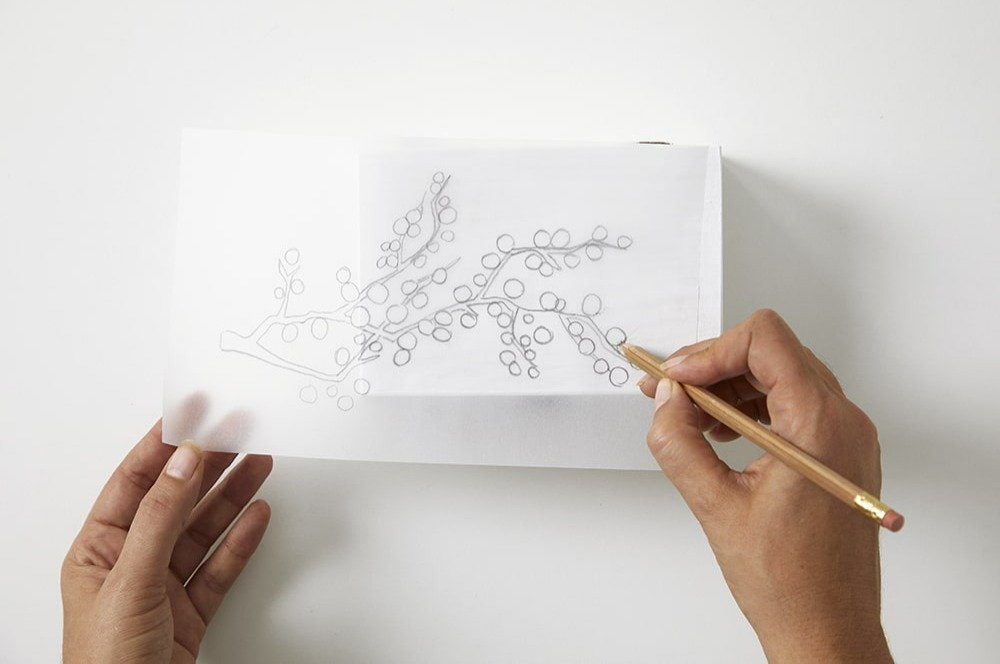 Draw the pattern you have chosen on 1 sheet of tracing paper.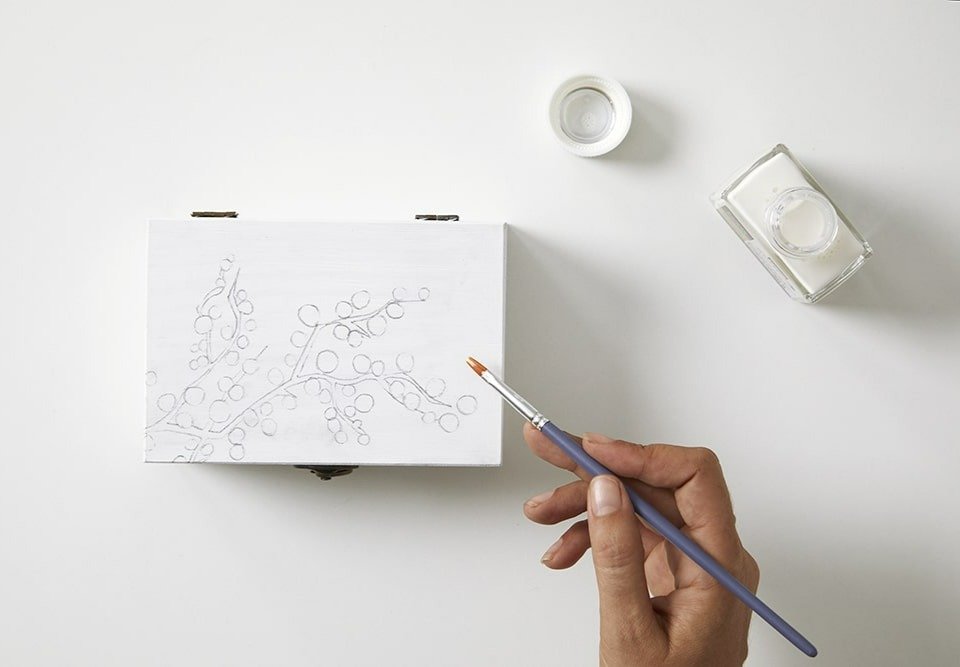 Use the wooden pencil to trace your drawing on to the box

Apply the mixtion to the whole box using a small flat brush, except for where you have placed your designs. Leave to dry for 30 minutes.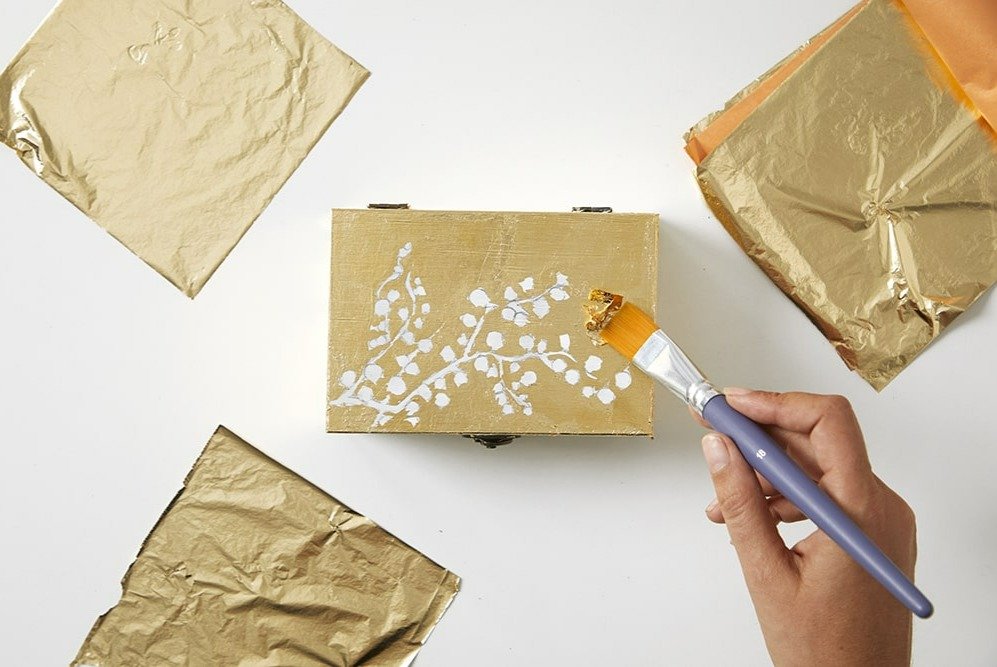 Apply the gilding leaves with a flat brush. Remove any excess on your designs using the brush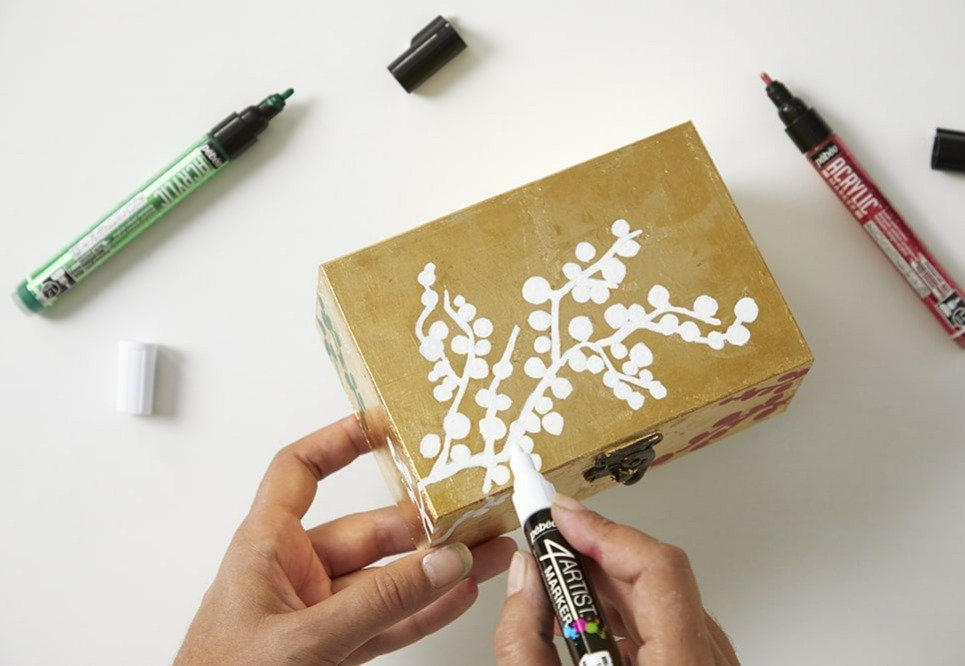 Use the bright white 4artist marker to carefully trace the area you do not wish to gild.
Repeat the last steps using the green and red glitter acrylic markers to colour the other branch designs.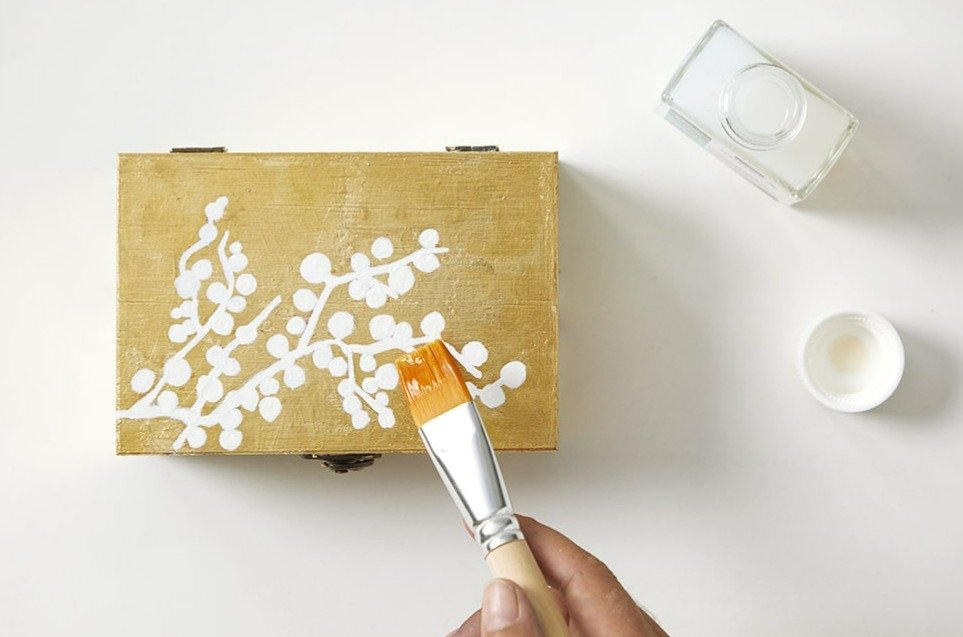 To finish and protect your creation, varnish the box with 1 layer of gloss varnish.