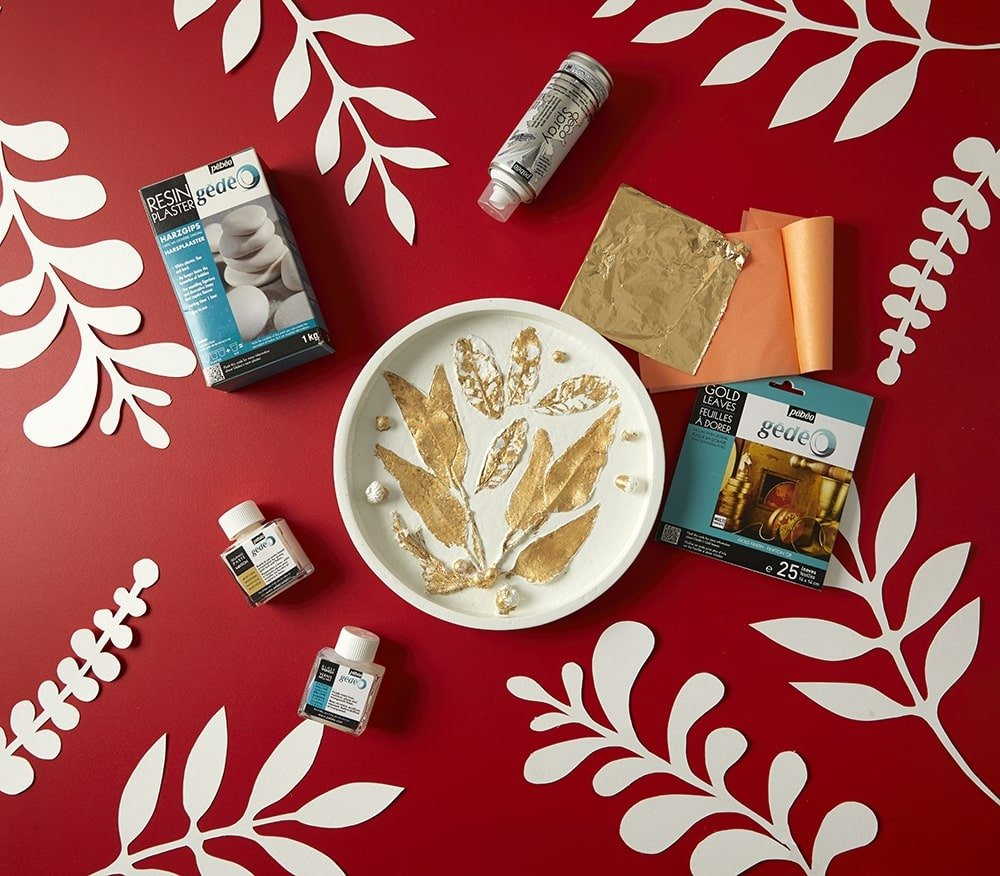 Try your hand at the moulding technique to make your own country-inspired plaster tray.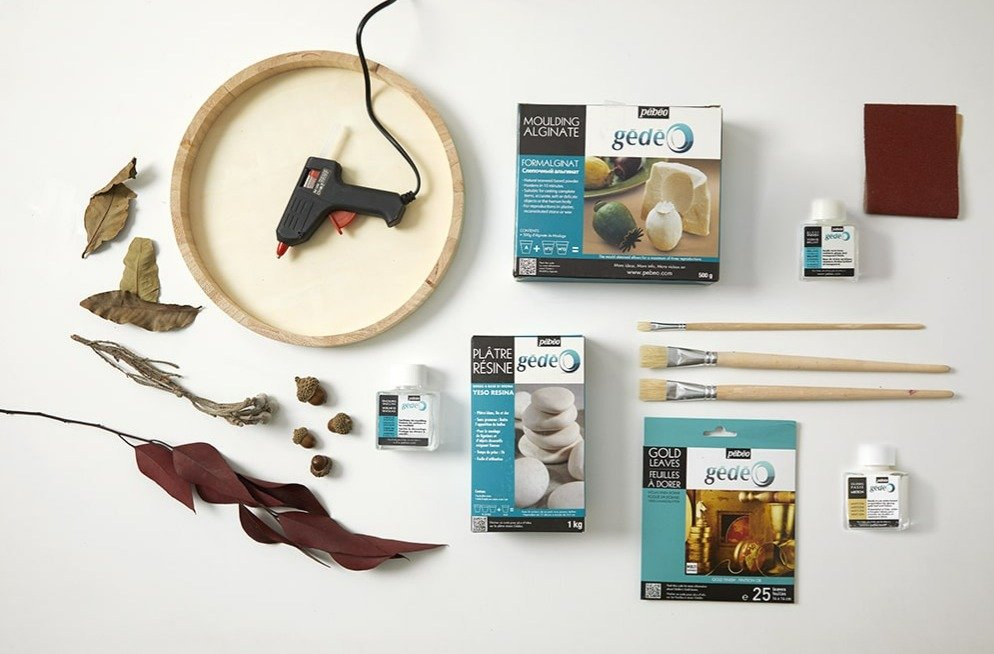 Materials:
Alginate (2 to 3 packets)

Resin plaster (2 packets)

Mixtion

Gilding leaves

Flat brushes

Gloss varnish

White spray paint

Protective plastic sheet

Glue gun

Leaves, acorns, branches...

Tray made of wood or other material
Difficulty level :
Time to make (excluding drying time): 4 hours

Difficulty: medium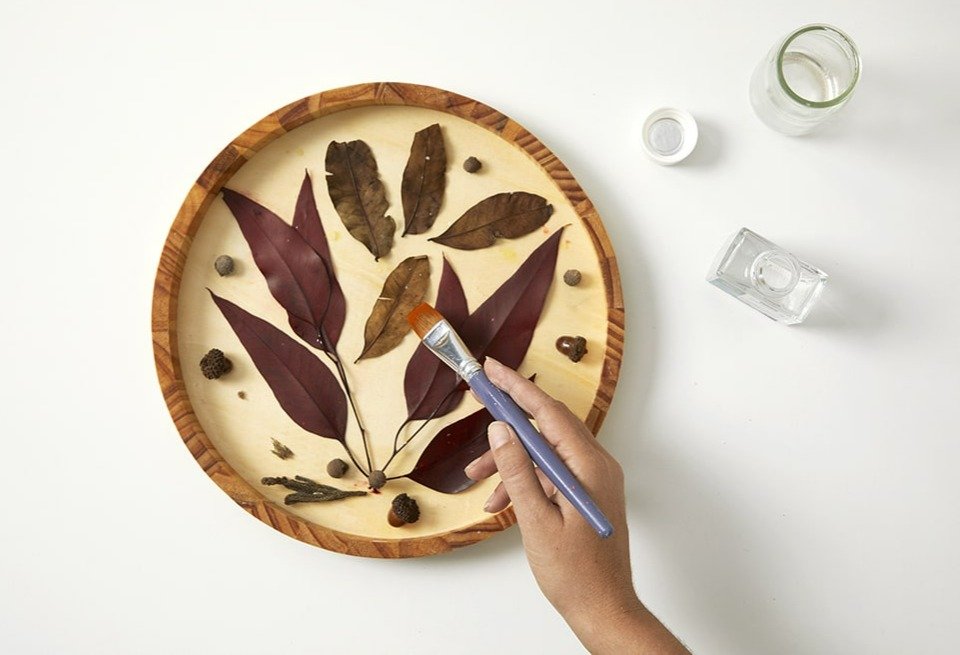 Create your design using leaves, acorns and branches on a wooden tray.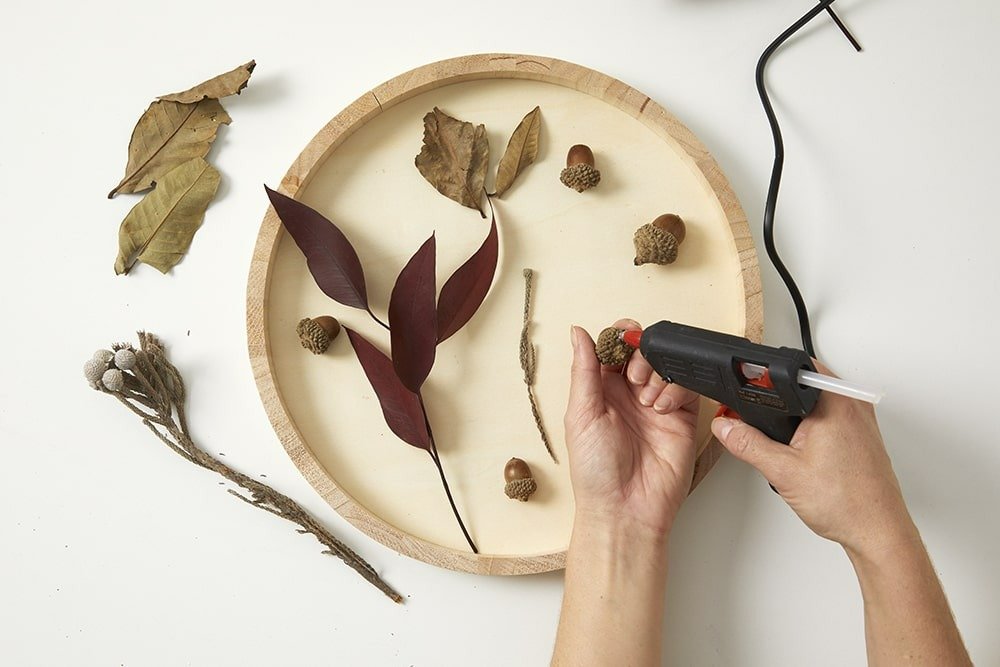 Glue your design into place using the glue gun.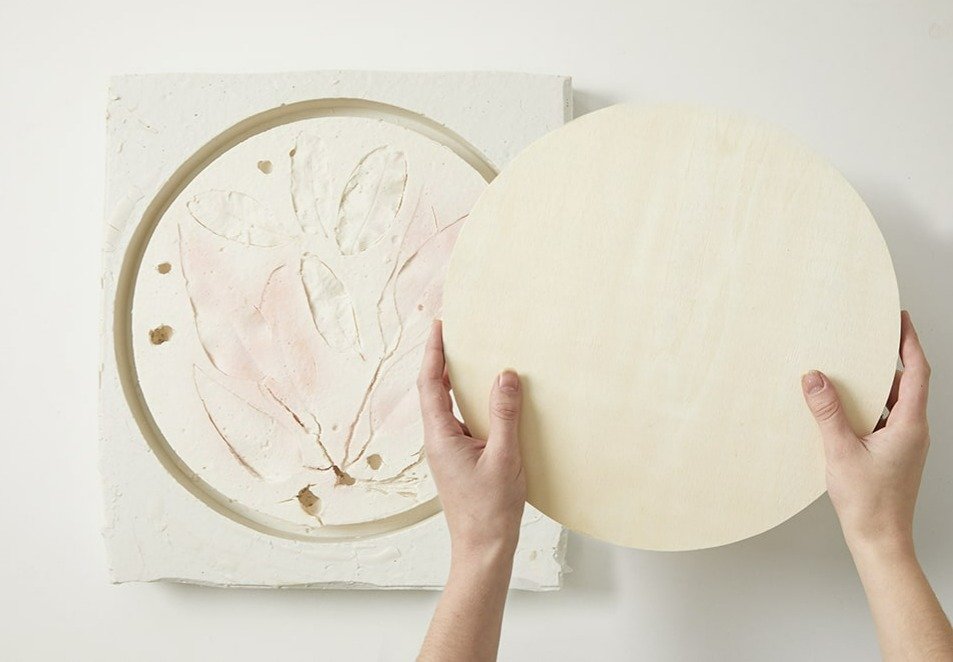 Use a brush to apply some unmoulding Vaseline over the whole tray and design.
Make the alginate mould in a large container: Place the tray in the bottom of the container, then make the water + alginate mixture in a bowl, and pour the mixture into the tray. Leave to set for 10 minutes.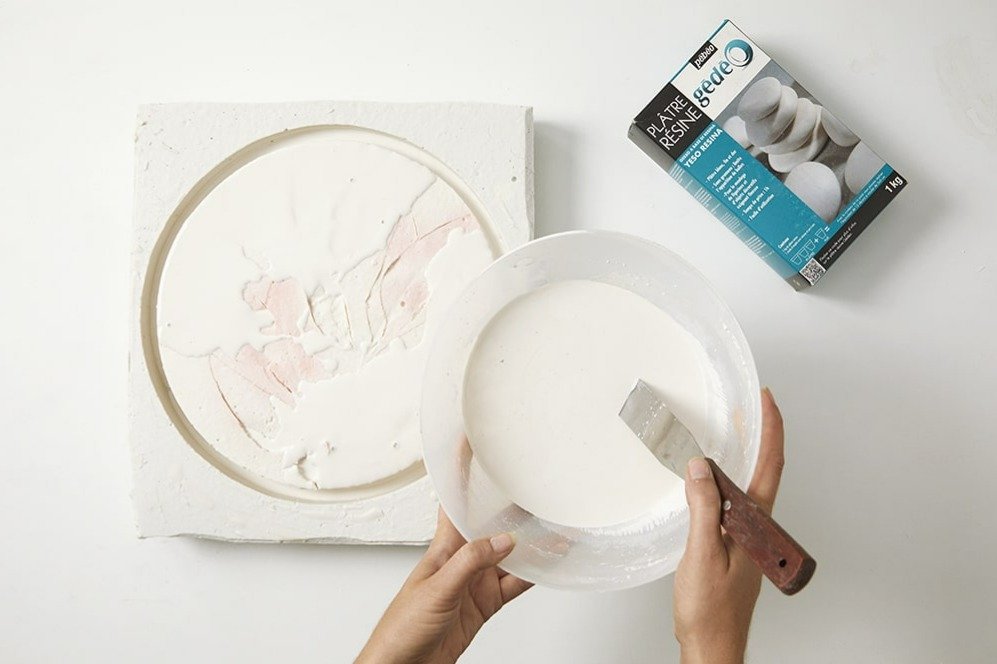 Unmould by removing the wooden tray.
Make the plaster mix, and pour it into the alginate mould. Leave to dry for about 1 hour.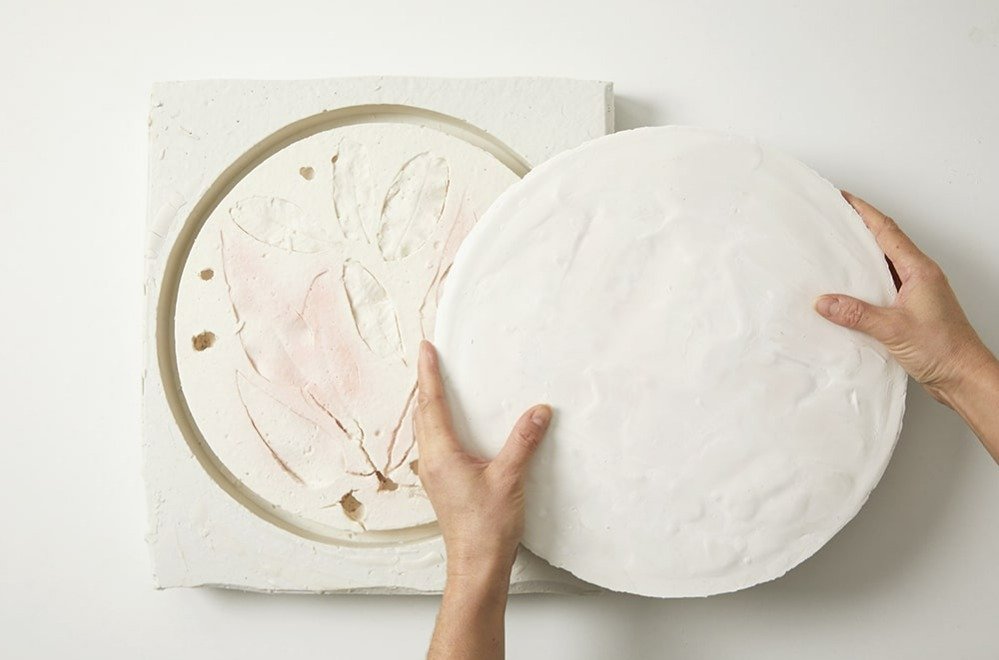 Unmould the plaster tray, then let it air dry for half a day.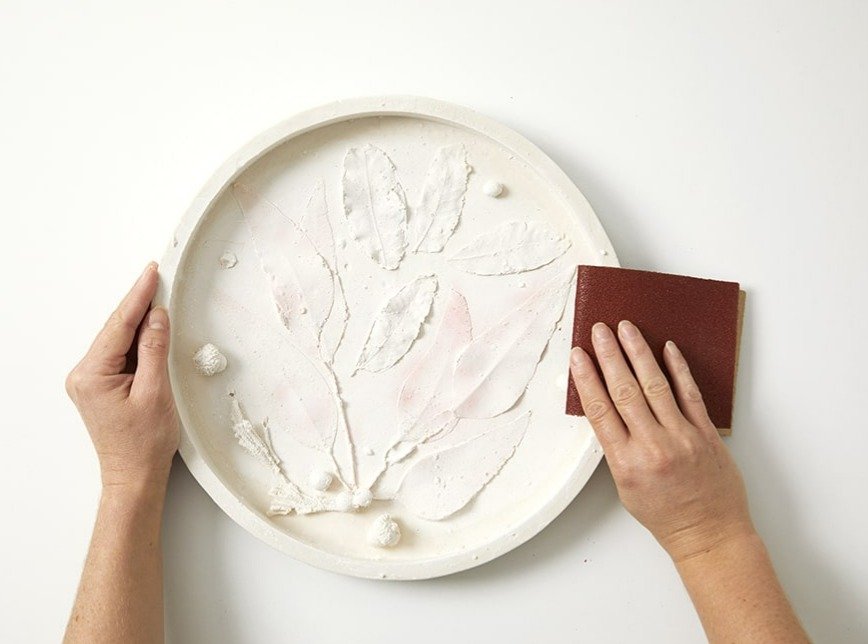 Sand it with sanding paper.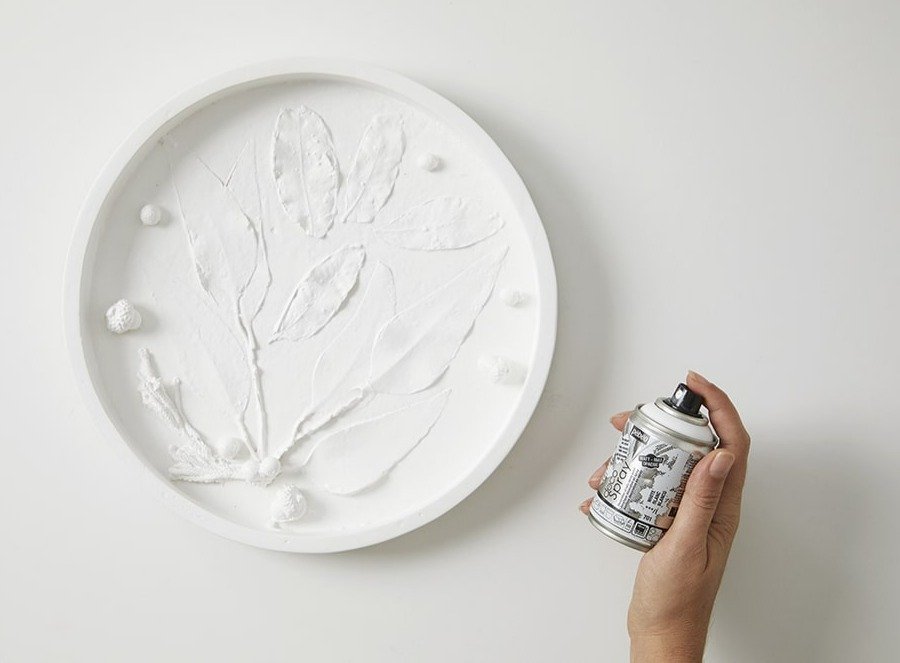 Spray paint it using the white decoSpray.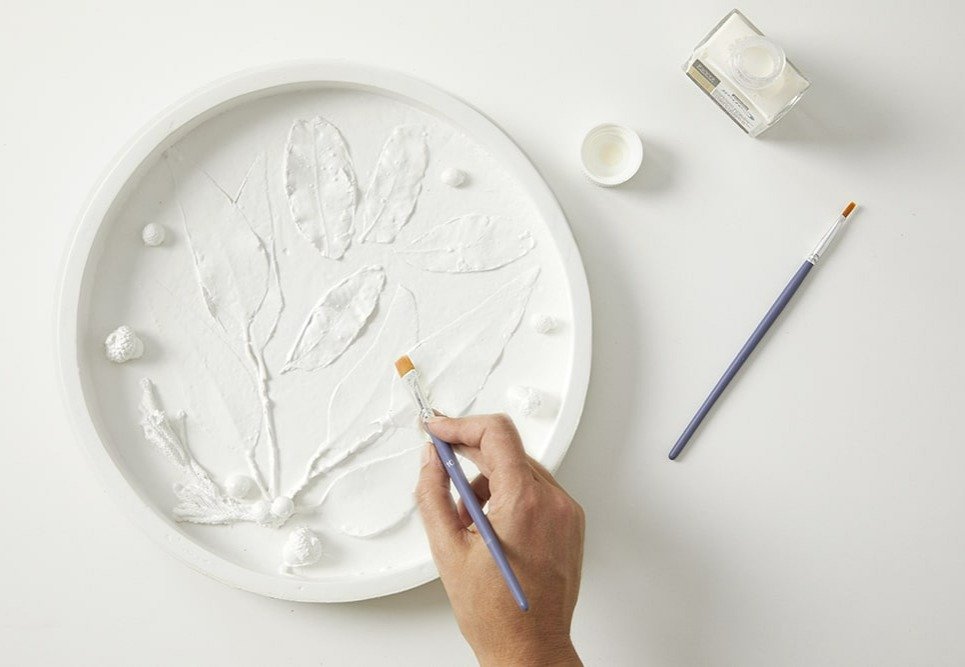 Apply the liquid mixtion using a brush, then leave to dry for 30 minutes.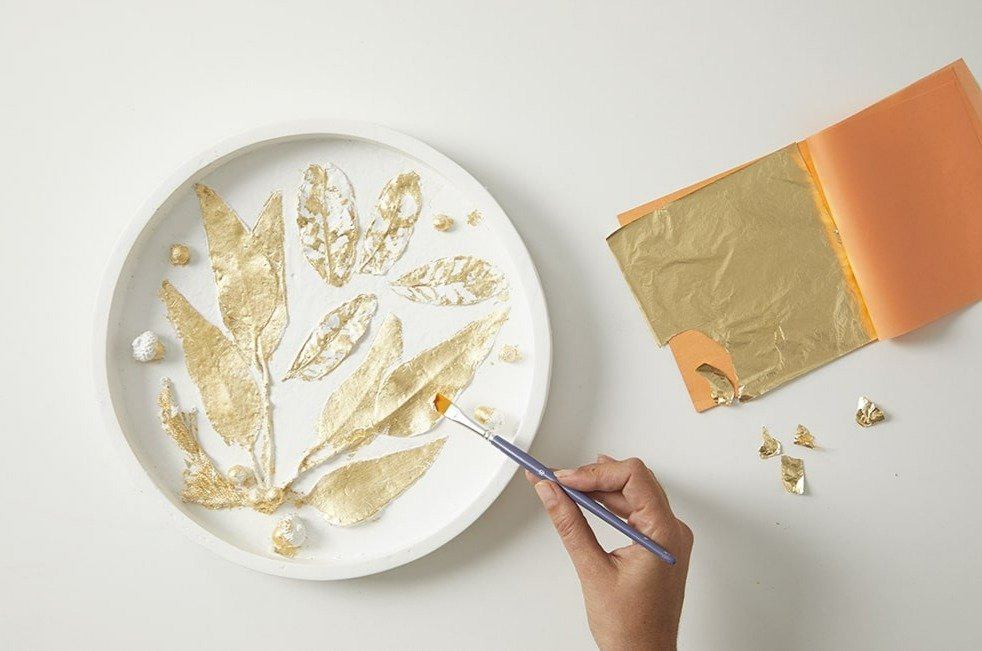 Apply the gilding leaves.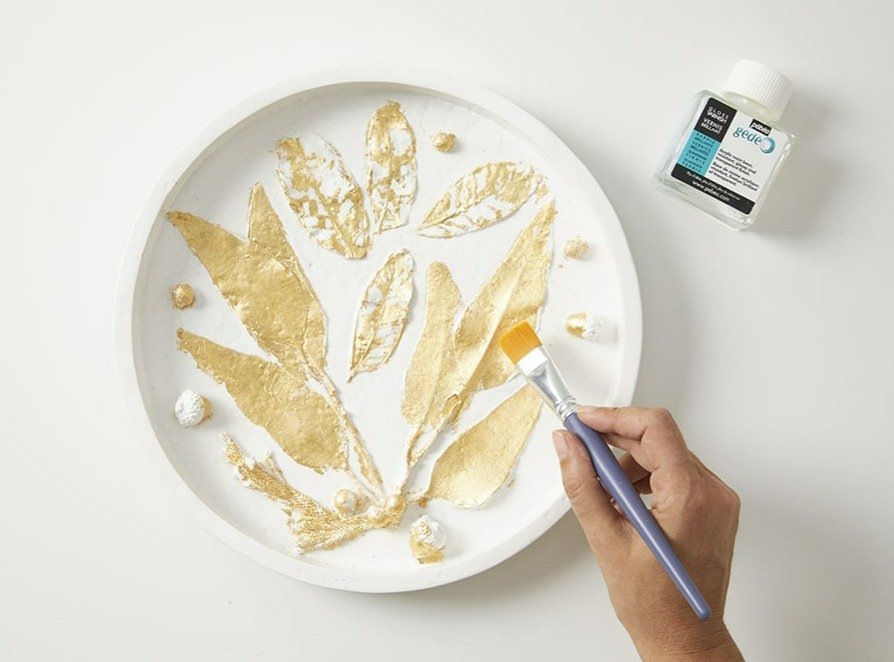 Varnish the tray with a gloss varnish.