A door decoration
10/11/2022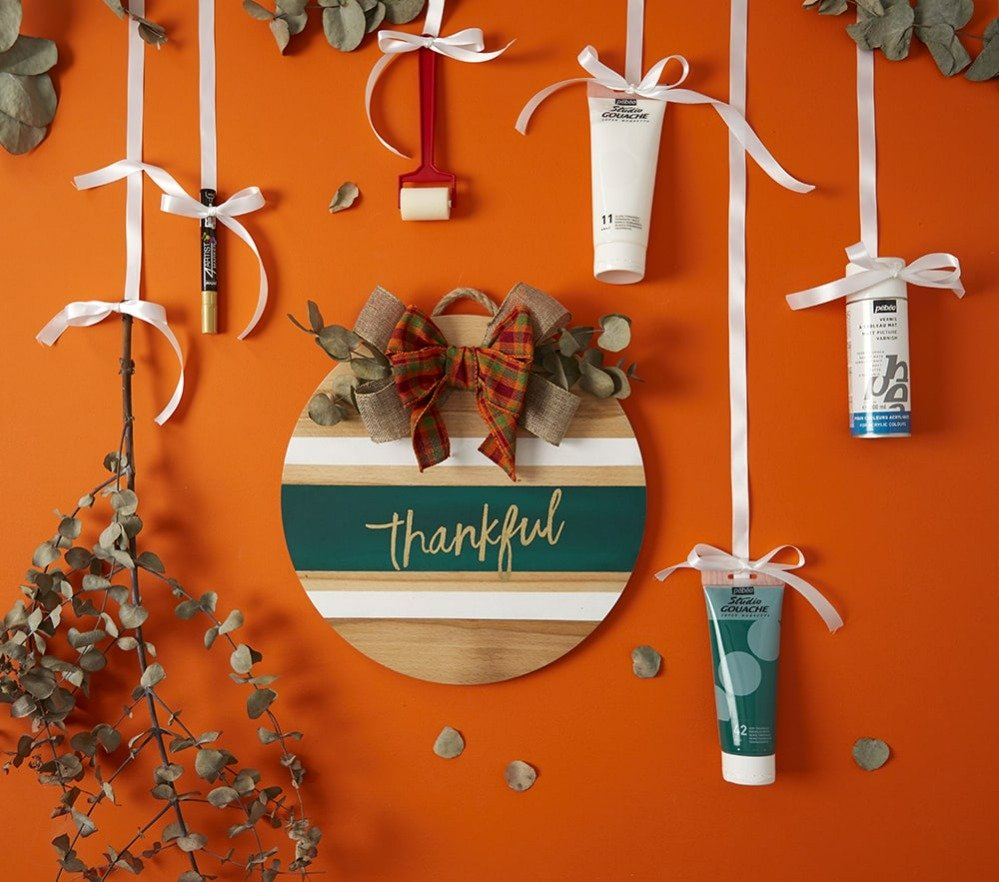 Make your own decoration to hang on the door throughout the festive season. It's easy!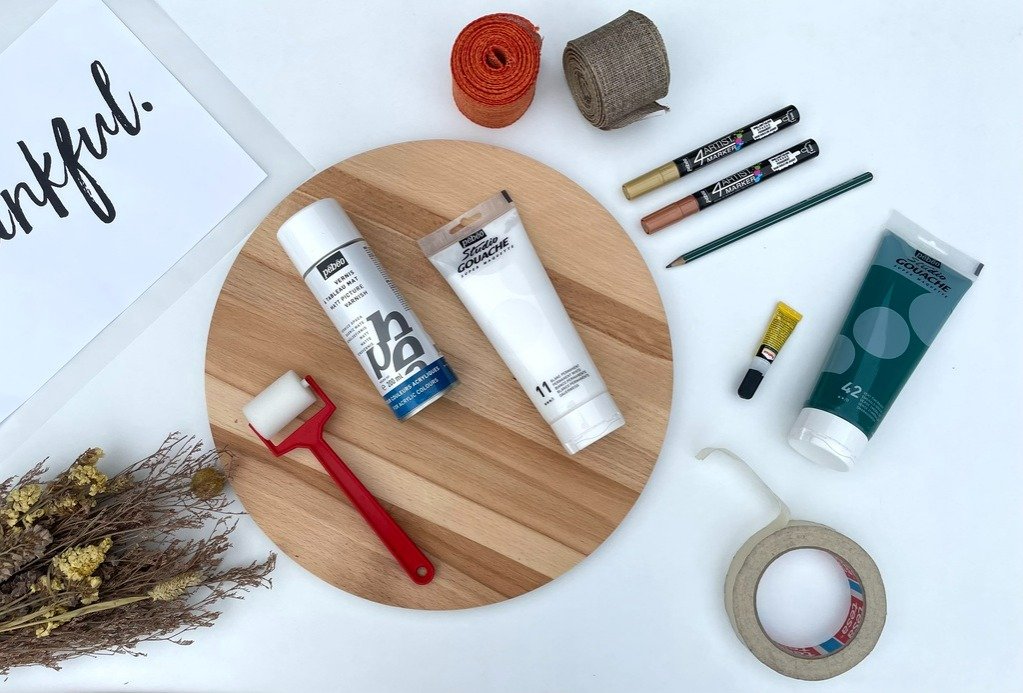 Materials
Studio Acrylics paints

Acrylic marker

DecoSpray matt varnish
Difficulty Level :
Difficulty: easy

Time to make: 1 hour 30 (excluding drying time)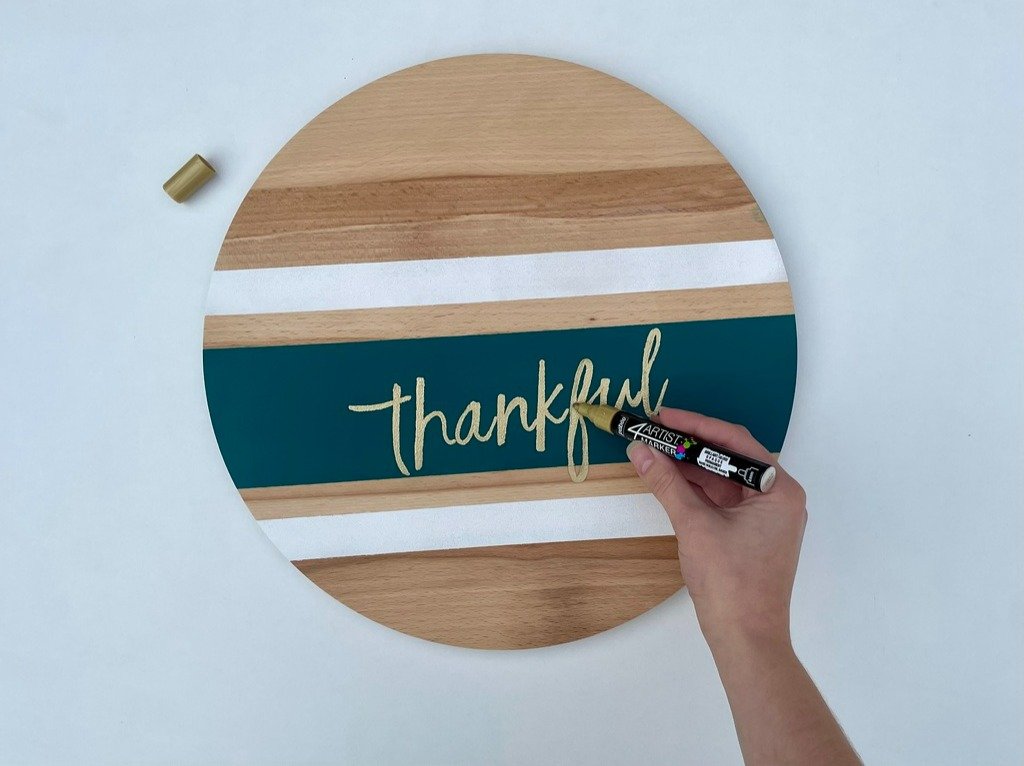 Place the masking tape on the tray, and use the roller to paint it in the colours of your choice. Once dry, remove the pieces of tape.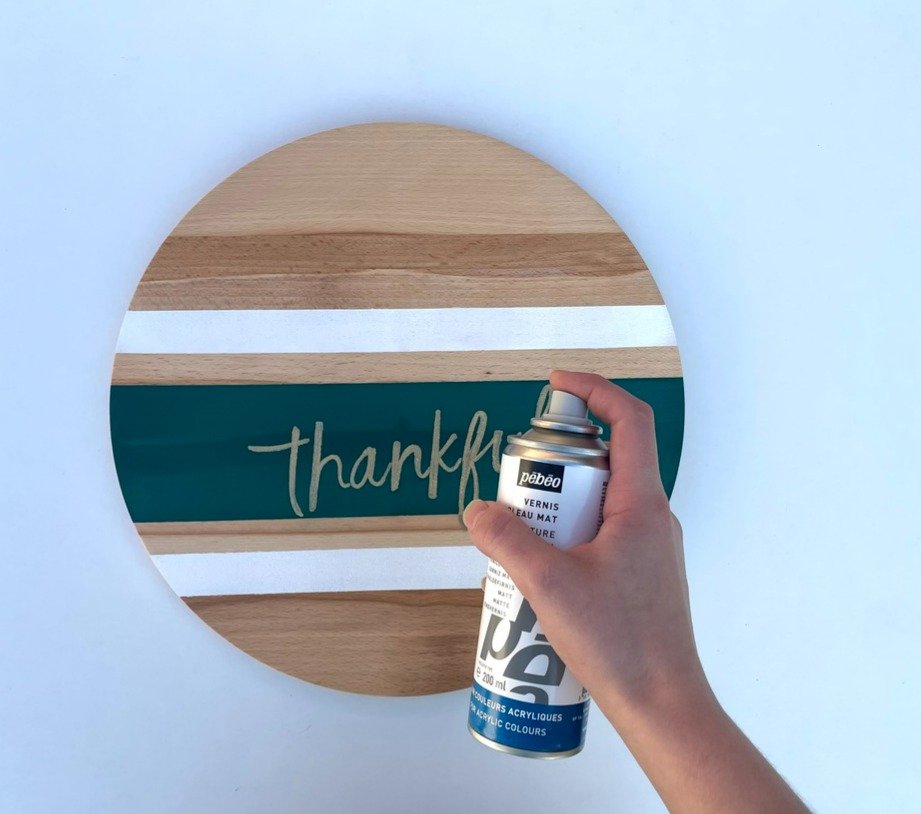 Print the sentence you wish to include, then use the tracing paper and a pencil to reproduce it on the tray.

Go over the writing with the marker. Once dry, erase any pencil marks.
Apply a coat of varnish using the matt varnish spray.

​​​​​​​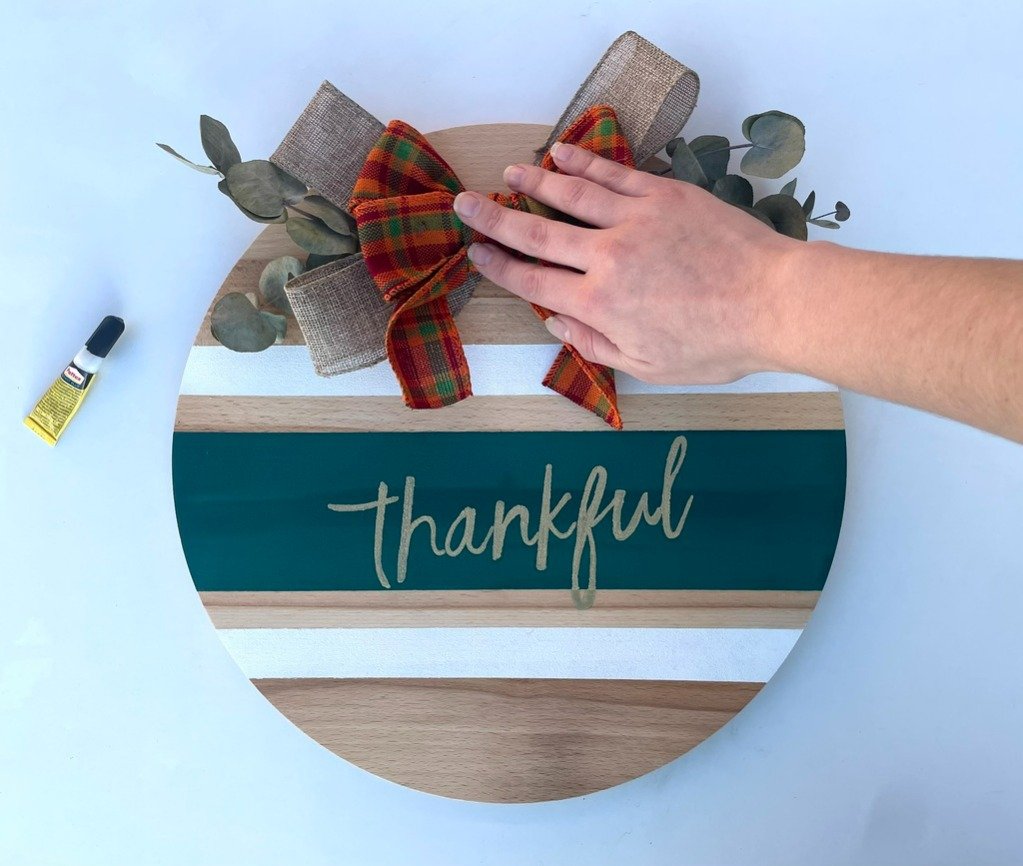 Make a pretty bow with the ribbon, arrange your dried flowers and then glue them in place on to the tray. Attach a piece of rope to the back so you can hang the decoration on the door.