A gourmet garland
10/11/2022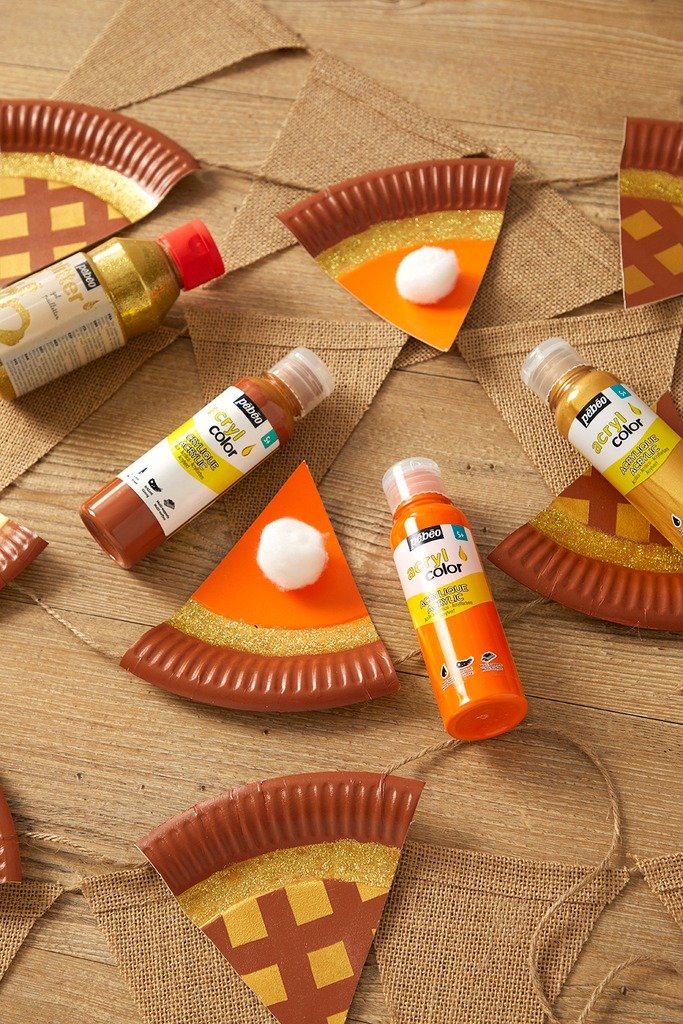 Make a garland in the shape of slices of pie that will make your guests' mouths water!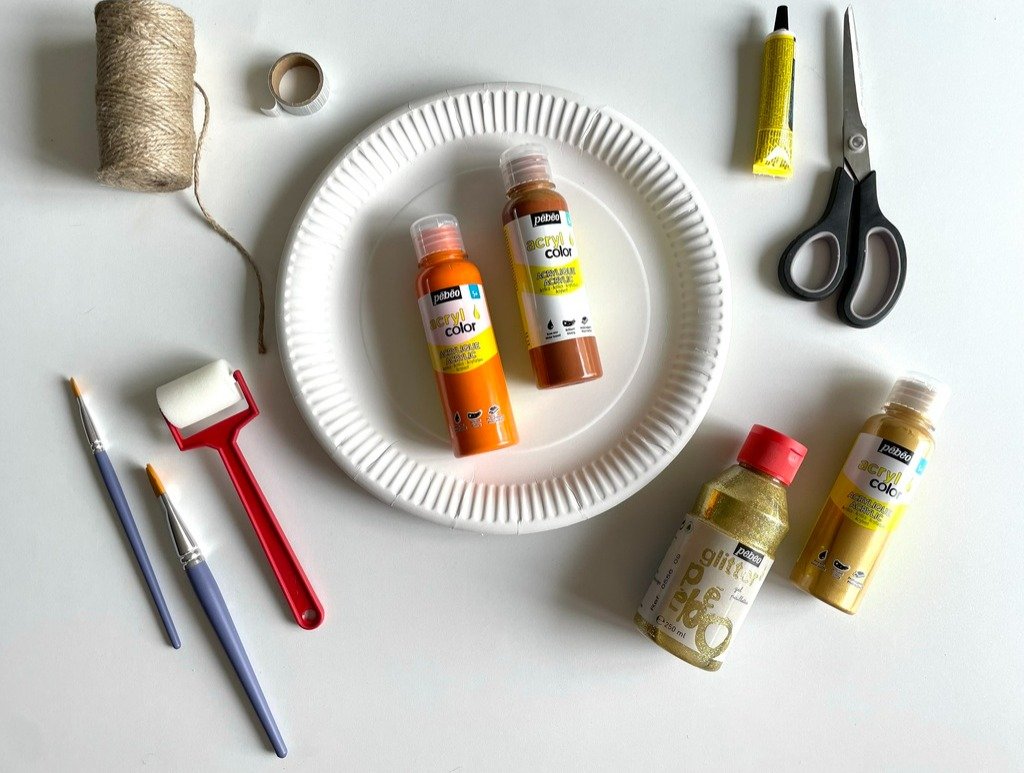 Materials :

Level Difficulty ​​​​​​​

Difficulty: easy

Time to make: 1 hour 30 (excluding drying time)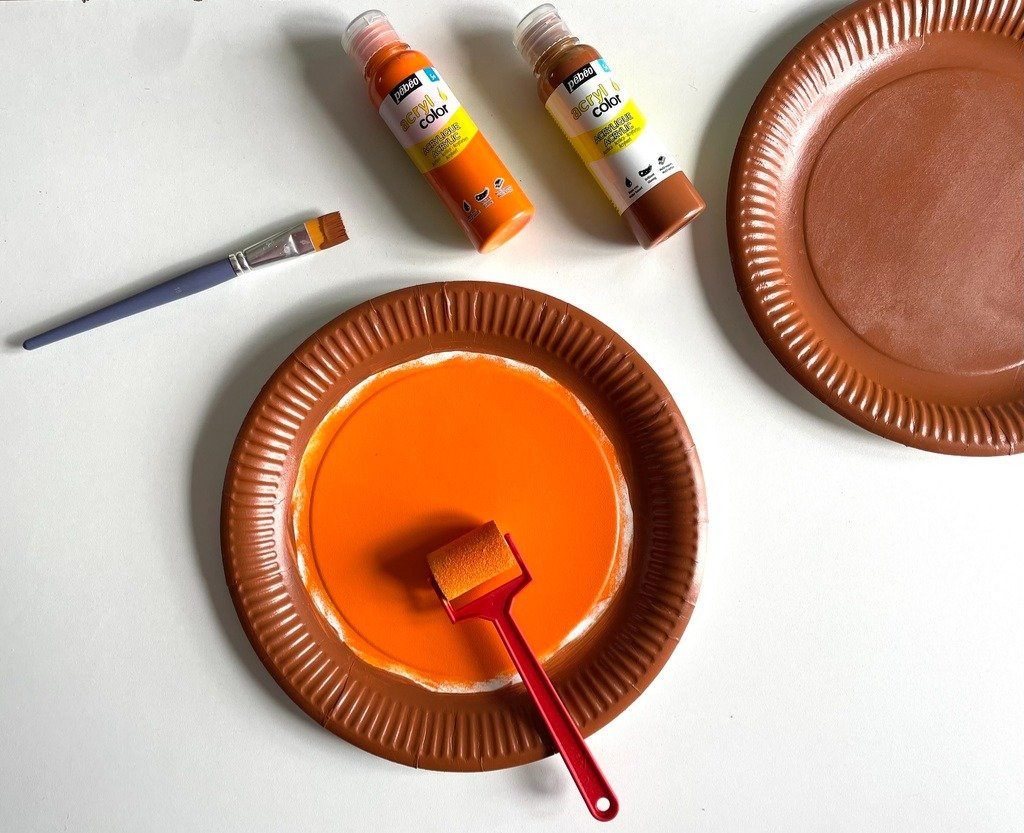 Paint a paper plate brown all over. Use the roller to paint the centre of another plate in orange, and then use the brush to paint the edges brown.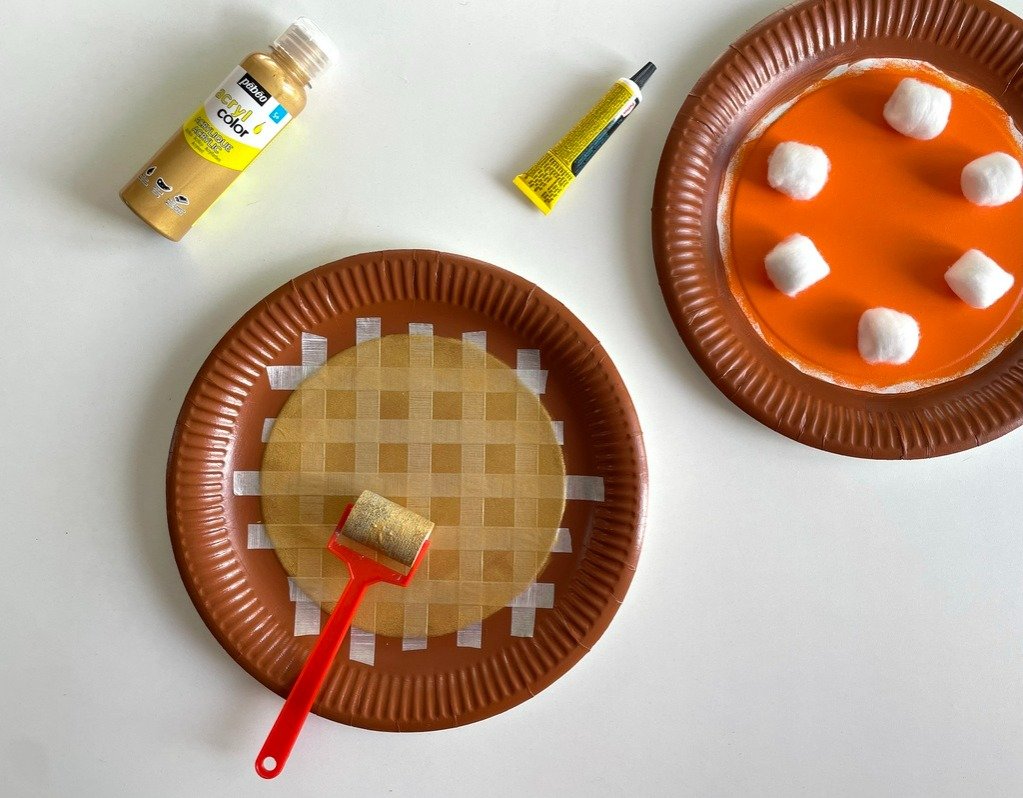 Divide the orange plate into 6 slices, and stick a piece of cotton on each slice.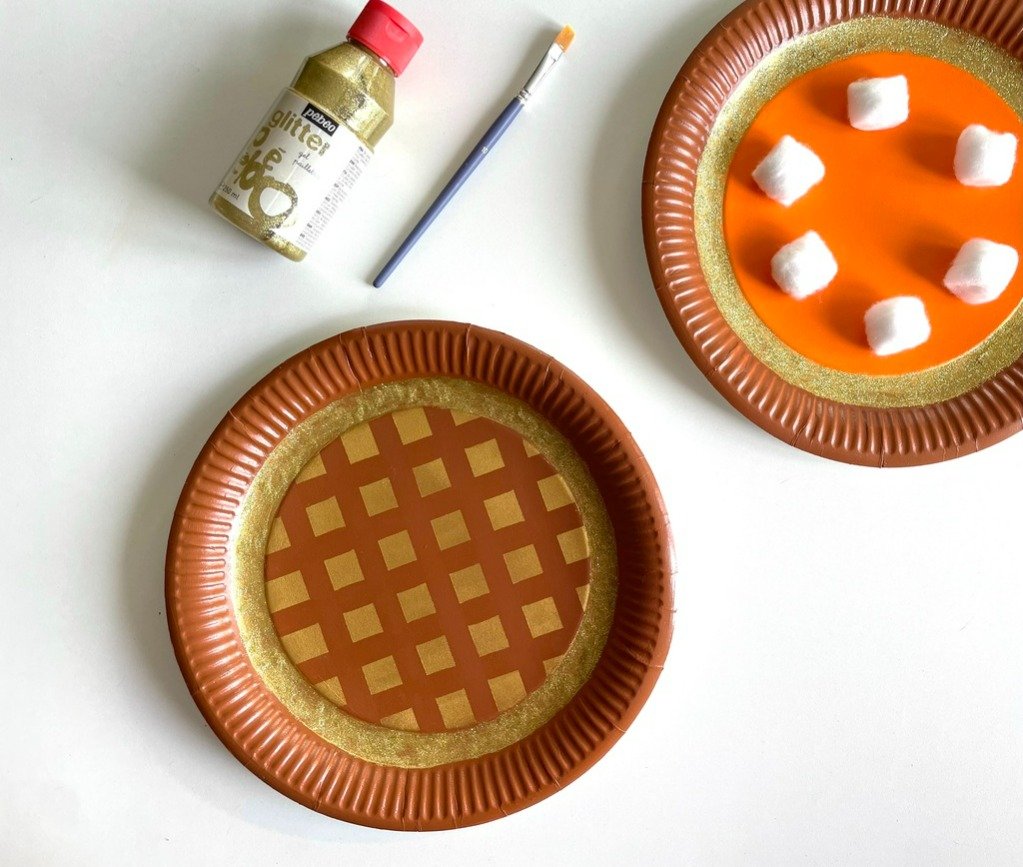 On the brown plate, make a grid using masking tape. Use the roller to paint the plate gold. Once the paint is dry, remove the tape.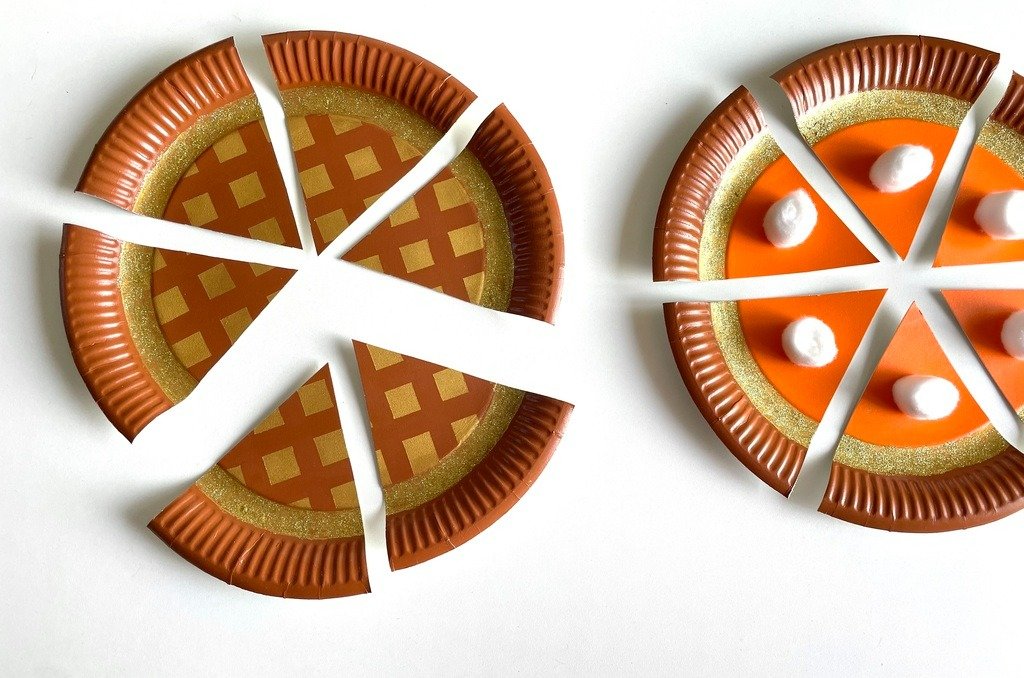 Apply the glitter gel to the plate between the two coloured areas.

Cut the plates into 6 equal parts.

Glue the thin piece of string to the back of each element to create your garland.